D&D: Get Dice Customized to Your Character Class With Arsenal Dice Kickstarter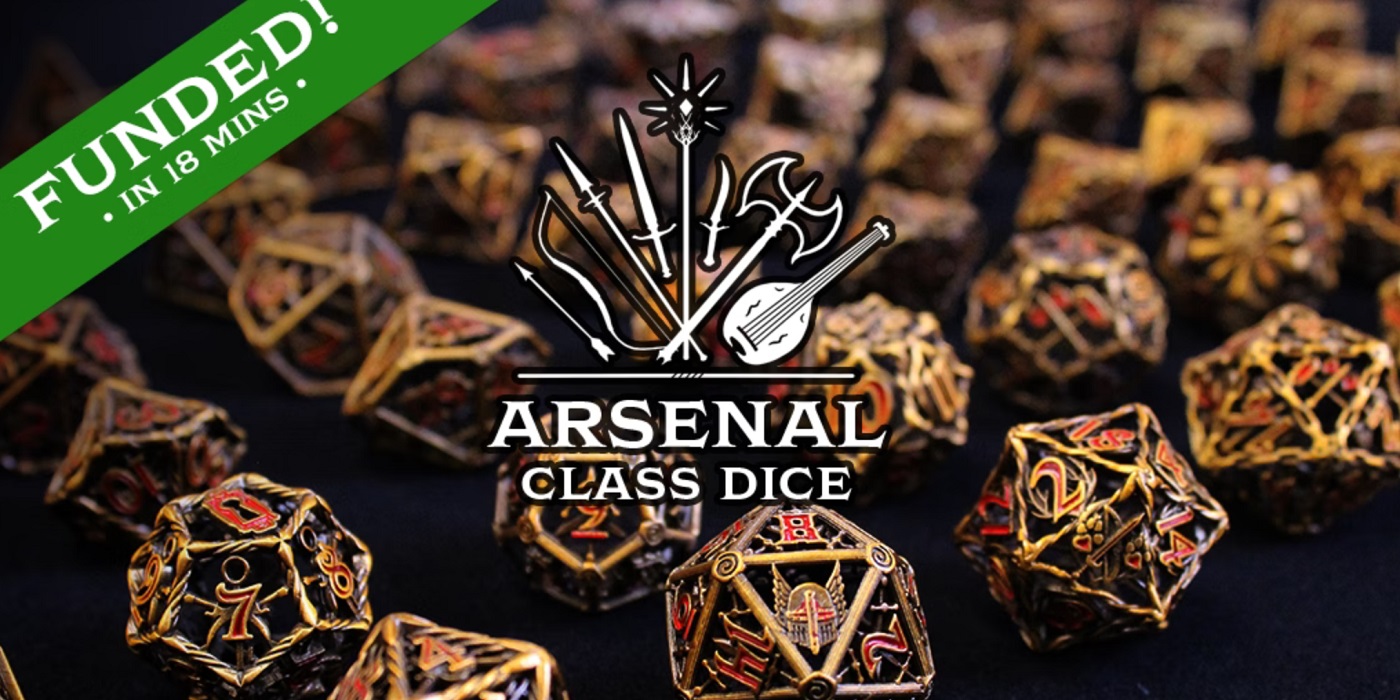 Arsenal Dice will bring you a set of custom metal dice each inspired by one of the 12 base D&D 5E classes. Kickstarting now.
Everyone who plays D&D knows what a difference the right die can make. You wouldn't want to make a saving throw with your melee attack dice. And sure, maybe this is unreasoning superstition. But is it really superstition when you can prove that Dice Jail works?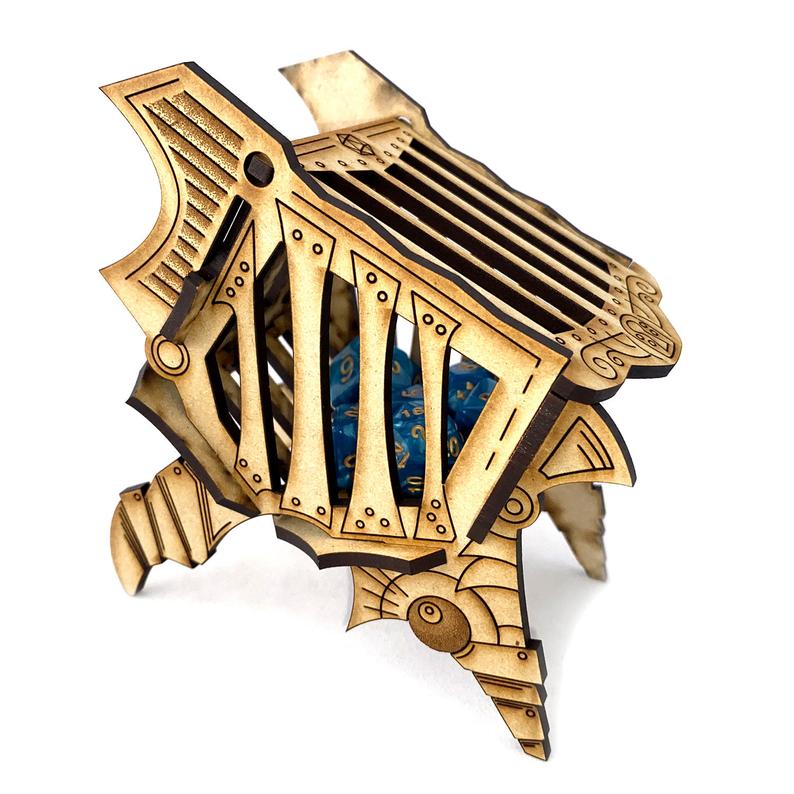 At any rate, Dice Dungeons has a new Kickstarter going on: Arsenal Dice. Arsenal Dice are unique hollow brass D&D dice for every class in 5th Edition. It Kickstarted earlier this week and has already blown past its funding goal. If you want some dice customized to your character class, this one's for you.
Arsenal Dice Kickstarter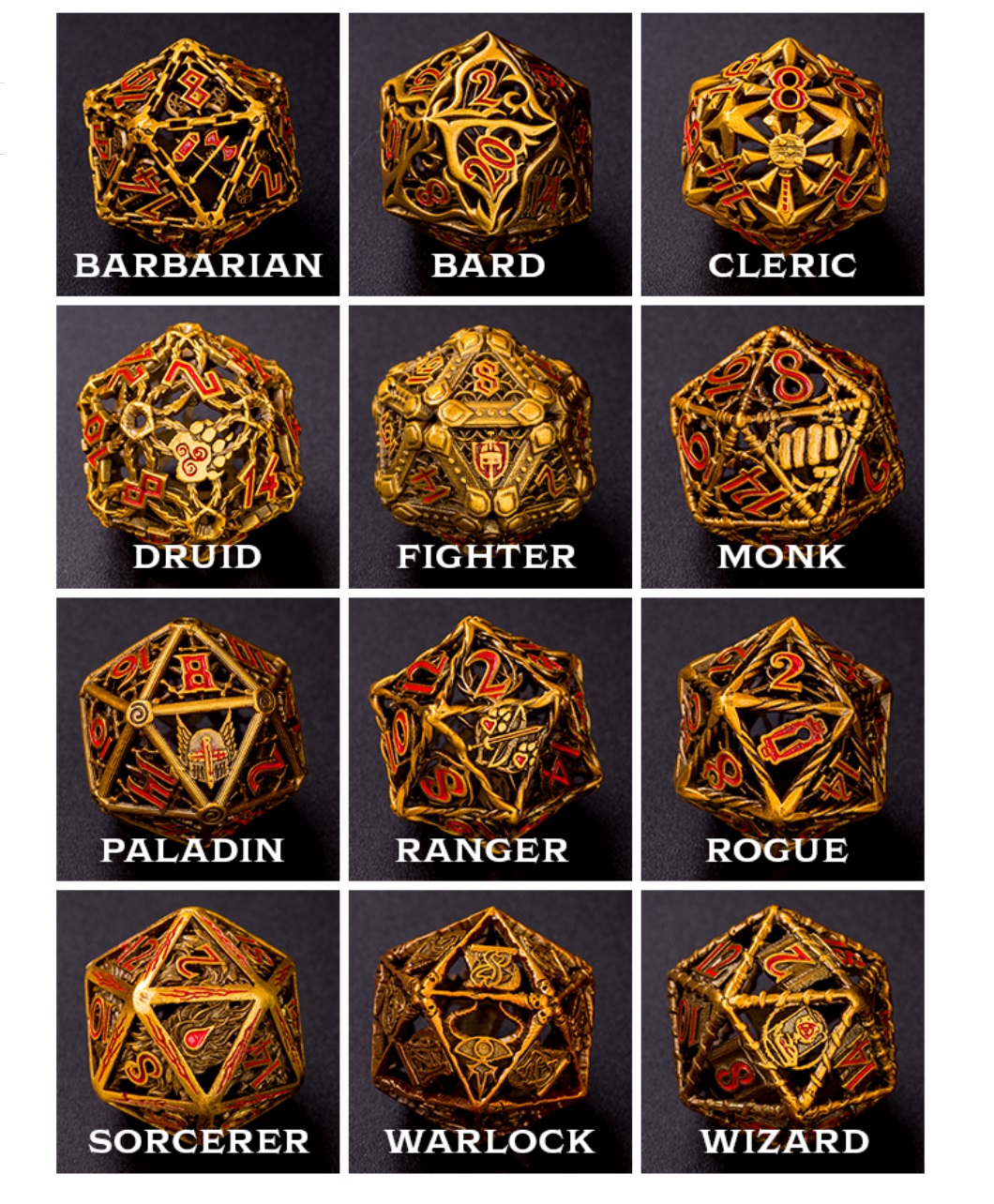 Arsenal dice are a collection of 12 beautifully designed brass metal dice sets: each set is inspired by the weapons and abilities of base 5e Dungeons and Dragons classes. Every set is a masterpiece cast from bronze and hand finished to create an incredible look while maintaining the balance and fairness of the dice.
Every set comes in 2 finish options: raw brass for a natural, solid metal finish, or brilliant plating for a gorgeous dazzling look. As we move past our funding goal we'll unlock even more brilliant electroplated colors for every design, plus a few add-on options.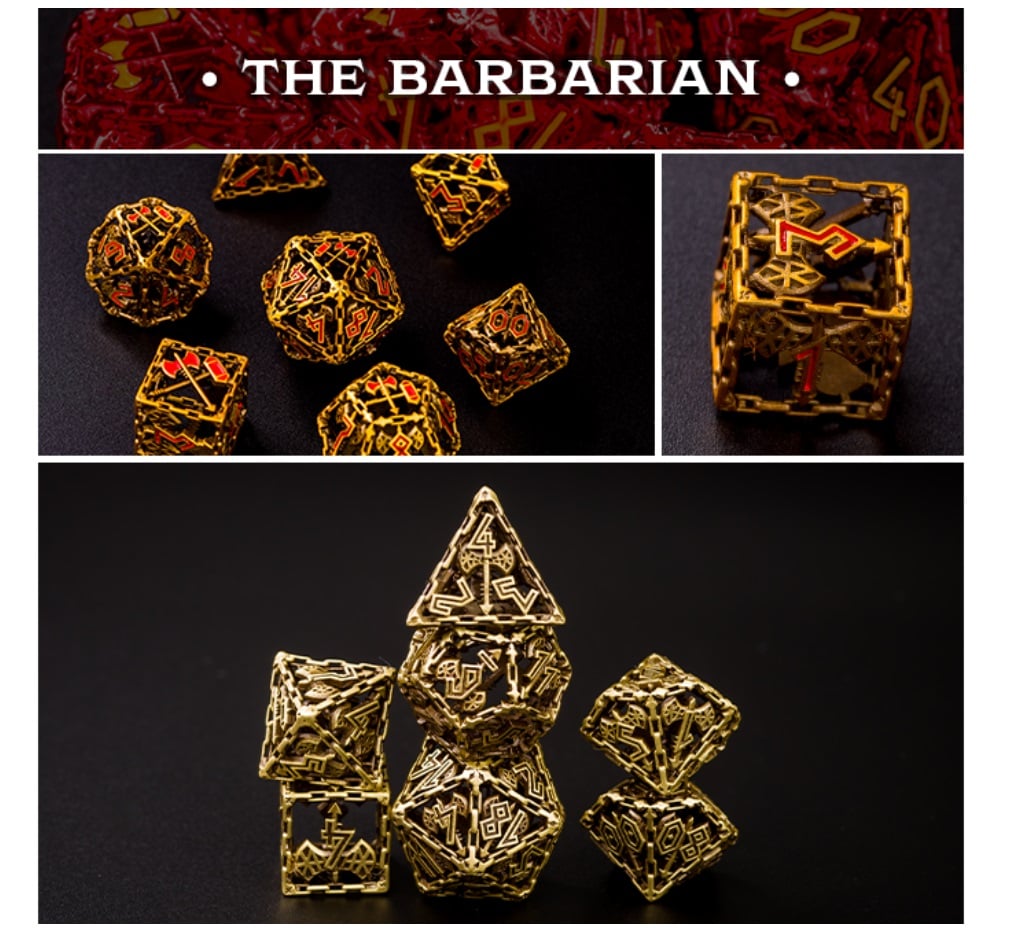 Every set is uniquely themed to reflect the class' abilities weapon and magic. We've crafted each design with unique framing and intricate details.
As you can see, every class gets their own treatment here. There's Barbarian dice full of axes and runic numbers.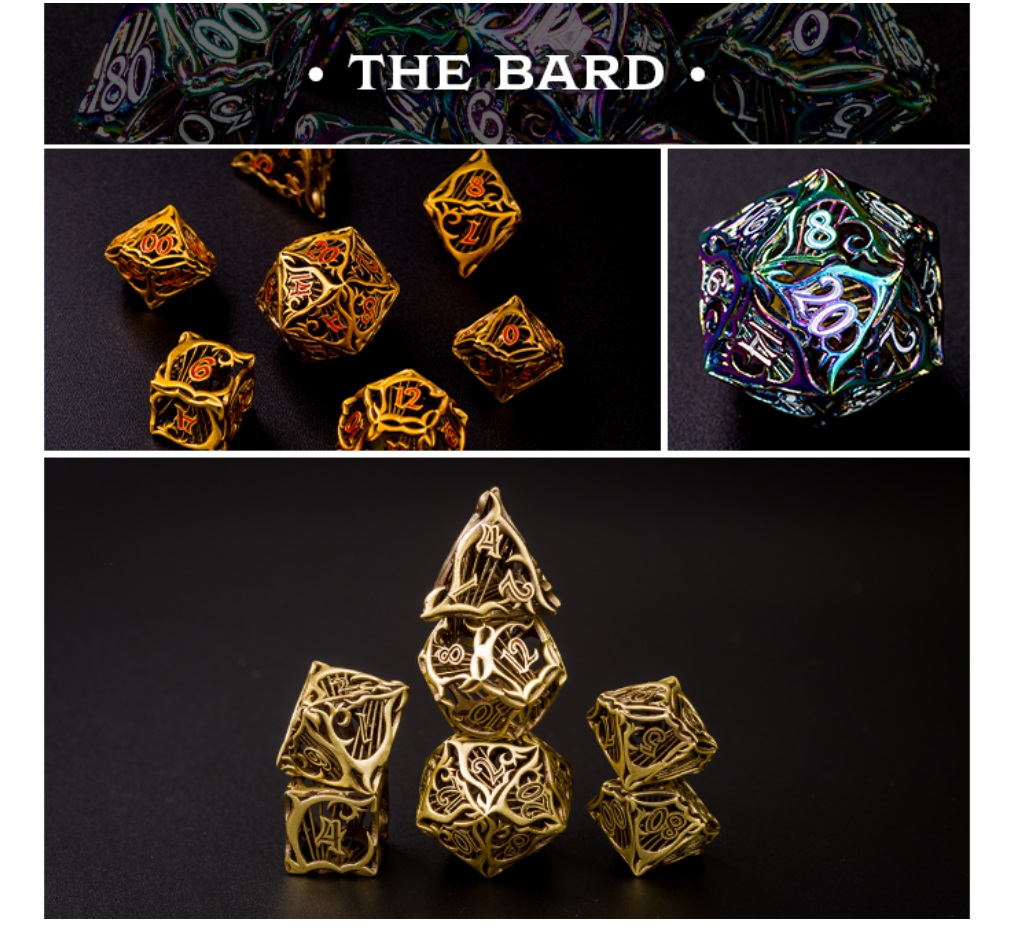 Bards have more elegant numbering and strings, waiting to be plucked on their dice.
Subscribe to our newsletter!
Get Tabletop, RPG & Pop Culture news delivered directly to your inbox.
Warlocks have symbols reminiscent of their eldritch patrons. Every class gets the treatment. You can see them for yourself on the Arsenal Dice Kickstarter.
Happy Adventuring!