I Am Groot LEGO Set is as Adorable as Brick Built Gets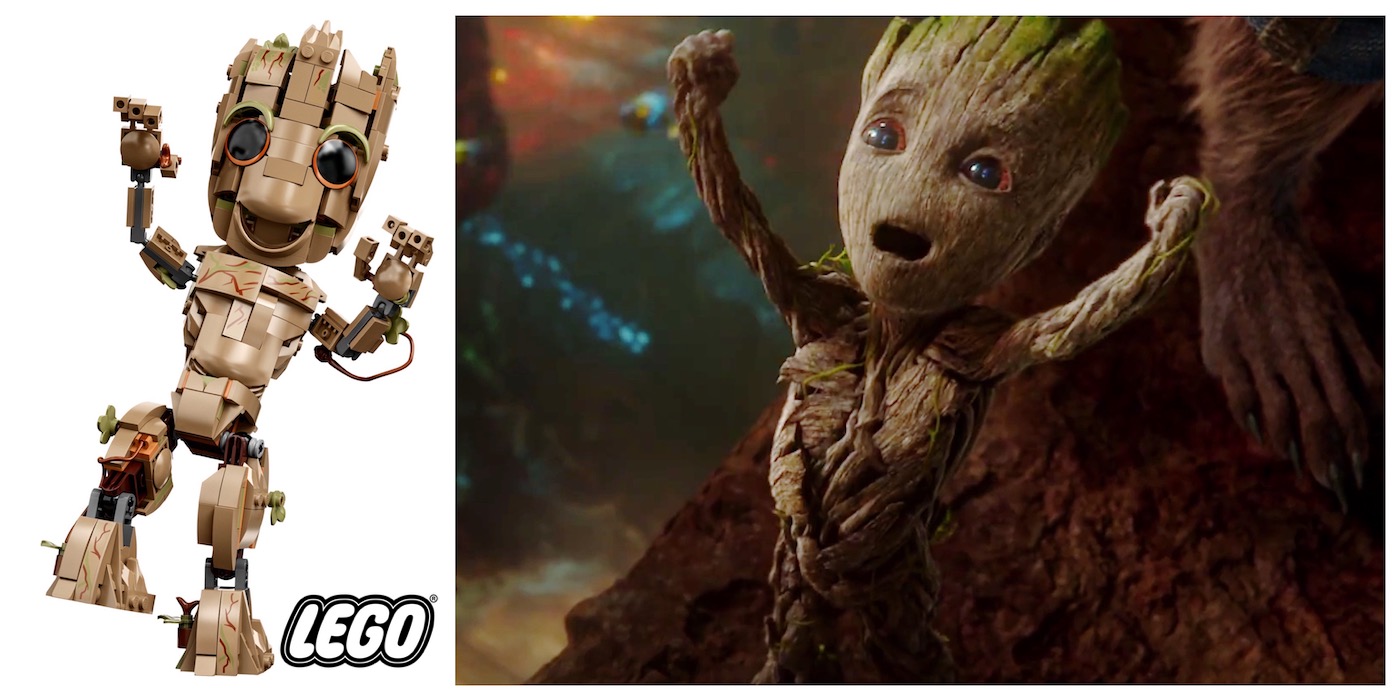 This I Am Groot LEGO set based on the toddler sized tree in Guardians of the Galaxy 2 is posable and super cute.
This little guy is ten and half inches tall and his limbs are articulated, making him great for display and play. It even comes with a brick built version of one of Quill's  cassette tapes. A fun afternoon build you can do while listening to the GoTG soundtracks.
Every fan of Marvel Studios' Guardians of the Galaxy Vol. 2 will know the famous scene where Baby Groot dances. Now kids can recreate this scene and others with this detailed, movable recreation of the lovable and mischievous toddler. The buildable model is easy to position and pose, and there's even a pretend cassette tape included for make-believe music! In addition, the free LEGO Building Instructions app lets kids view, zoom and rotate the model as they build, providing an amazing sense of immersion and interaction during the construction process.
476 pieces
The LEGO Marvel I am Groot (76217) build-and-play model is easy to position and pose
The set also includes a pretend cassette tape and display nameplate
Build, play and display – The highly posable model stands over 10.5 in. (26 cm) tall and comes with a cassette and a nameplate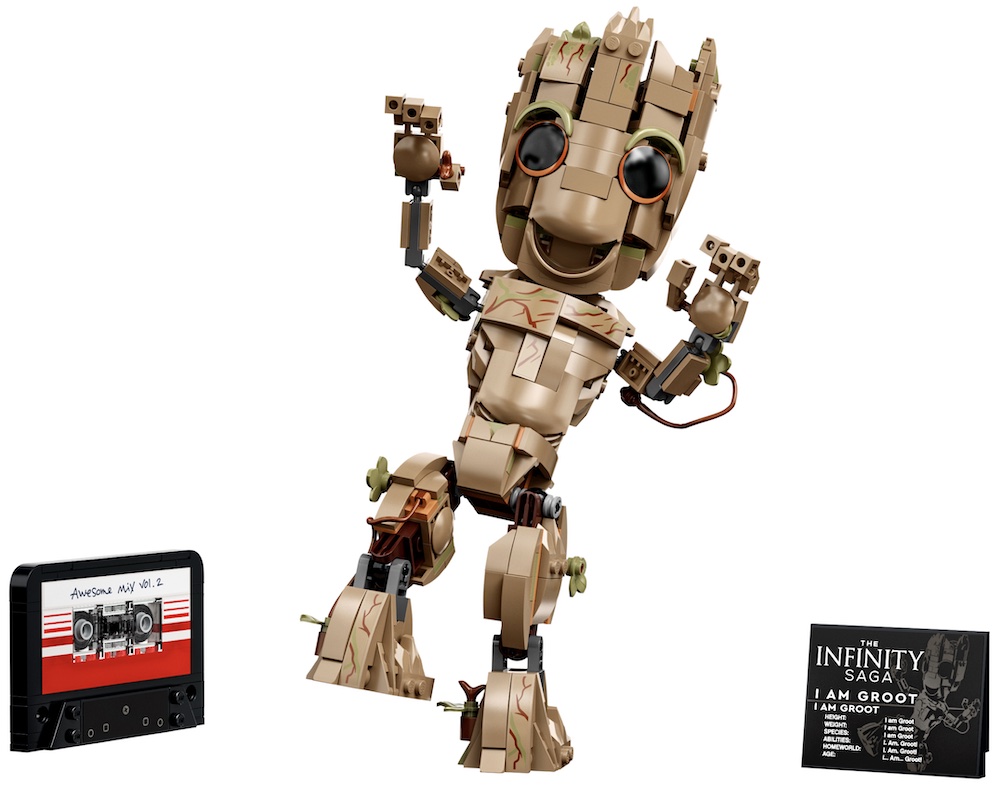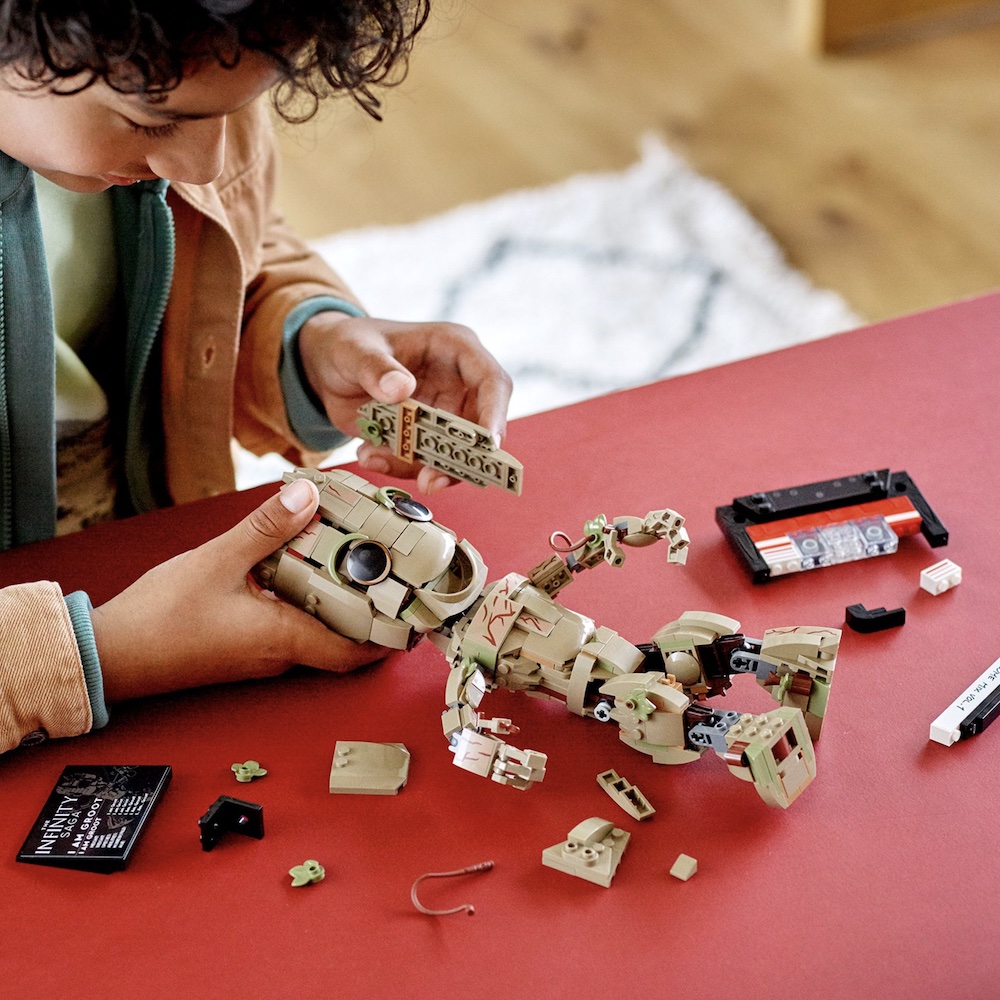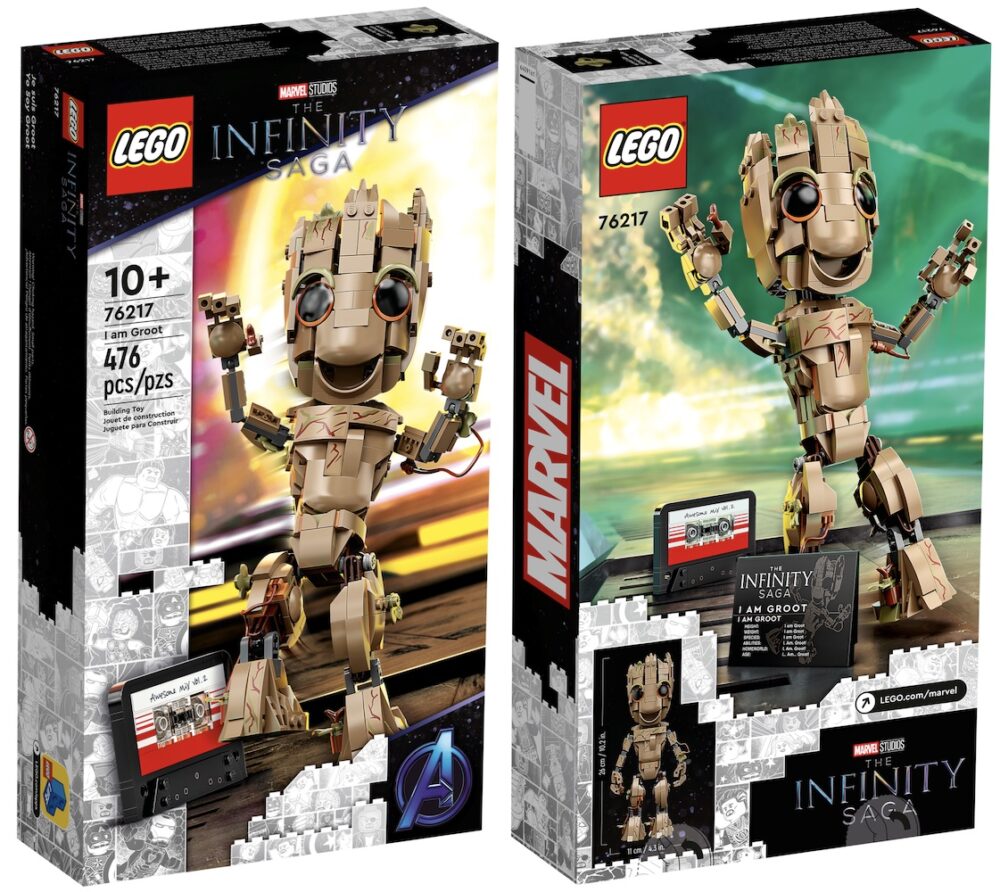 Latest News From BoLS: