In 'Beast' Idris Elba Protects His Family From a Blood Thirsty Lion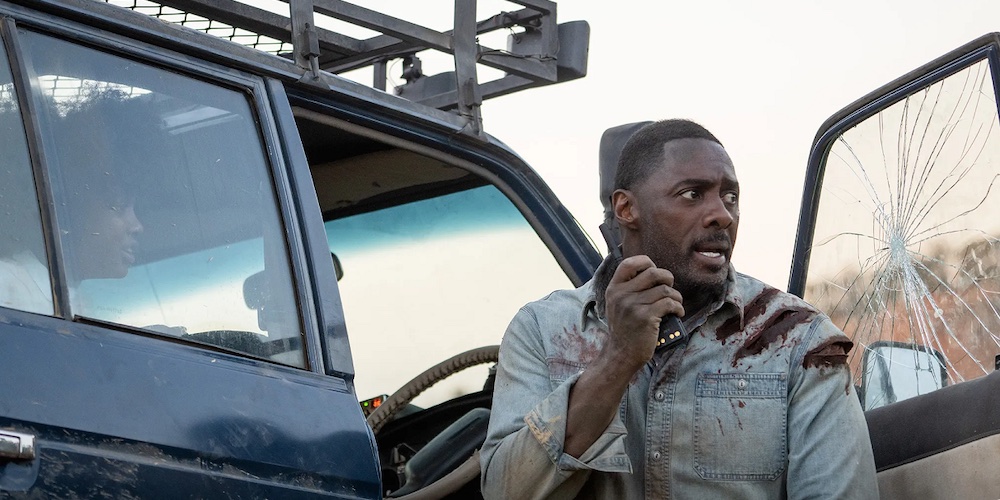 Beast has Idris Elba fighting a very angry big cat. Check out the first look at this high tension survival movie that comes out this summer.
We haven't had a man versus nature movie that aims for realism in a bit. In Beast, Dr. Nate Daniels takes his family on a safari vacation. Little did they know they'd spend it on the run from a vengeful lion. Daniels will have to rely on his wits to keep his loved ones safe and out of its path. Can they survive?
This movie looks to be part survival and part revenge – and one side is severely out clawed. Beast has a stripped down 1990s action movie vibe to it with its characters running around in unfamiliar, wild territory. It also draws some Ghost and the Darkness (which was loosely based on a true story) comparisons. Let's hope this modern times story is nearly as good.
Beast Cast & Details
The cast is led by Idris Elba and also includes Iyana Halley, Leah Sava Jeffries, and Sharlto Copley. Baltasar Kormákur (Everest) is directing from a script by Ryan Engle (Rampage). The combination of experience with survival and out of control animal movies is an obvious a benefit.
Dr. Nate Daniels, a recently widowed husband who returns to South Africa, where he first met his wife, on a long-planned trip with their daughters to a game reserve managed by Martin Battles, an old family friend and wildlife biologist. But what begins as a journey of healing jolts into a fearsome fight for survival when a lion, a survivor of blood-thirsty poachers who now sees all humans as the enemy, begins stalking them.
Beast is set to arrive in theaters on August 19.