Kickstarter Round-Up: Gorgeous Art Books, Arcane Secrets, and Mutant STLs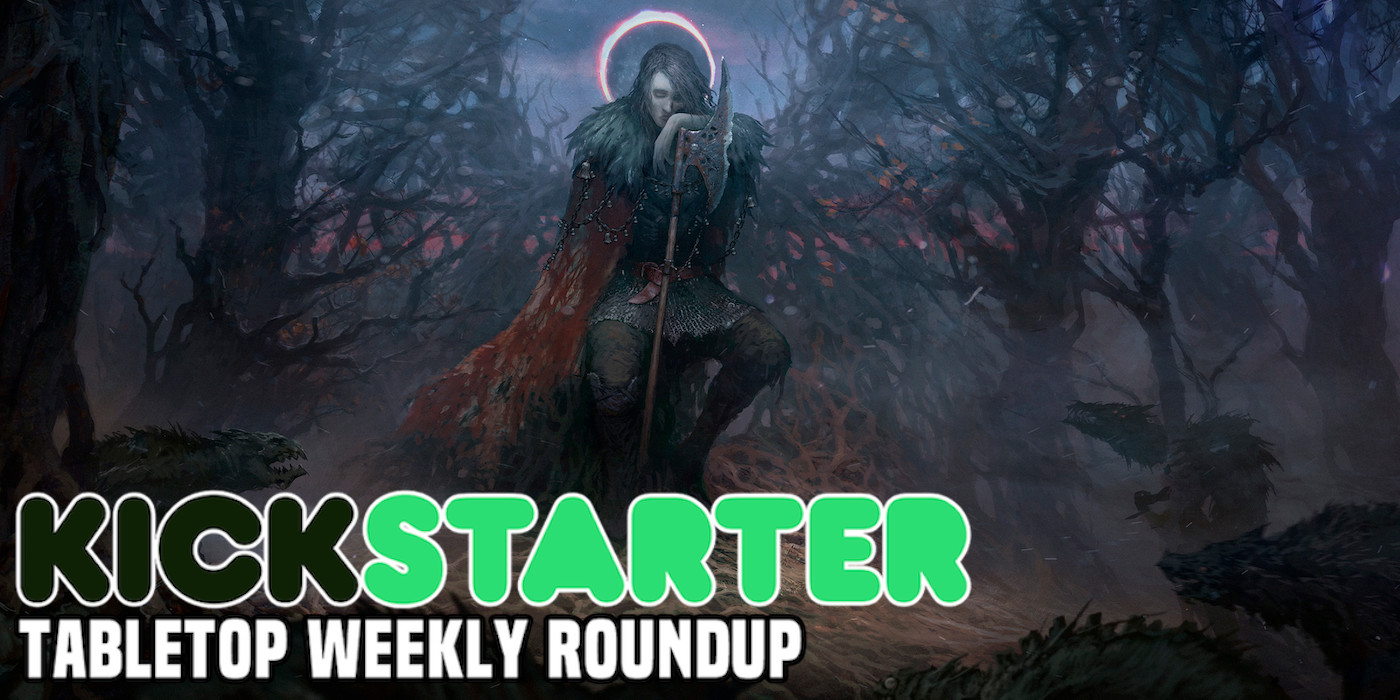 Come check out this week's batch of Kickstarter and crowdfunding highlights – including board games, TTRPGs, and STLs!
Surviving the Humans is a 2D point-and-click adventure-style video game. Face the humans, who will seek to eliminate you in any way, while you learn what it is to be a zombie, their customs, and the good and bad of being dead.
Pledges start at $15 for a PC/MAC Steam key or DRM Free download copy of the game.
With Beasts of the Dissonance we wanted to create a true grimdark fantasy bestiary that holds creatures from an unexplored hell. We wanted the art and story to be pinnacle. This Kickstarter puts a focus on art and story while delivering what any Roleplayer or 3d print enthusiast would want. Includes a bestiary of 40 core monsters, an all new class, 5 subclasses, 5e stats, lore, compelling art and 15 matching STLs. 
(This week's header image is from this campaign.)
Pledges start at $15 for core STL files and $25 for just a PDF.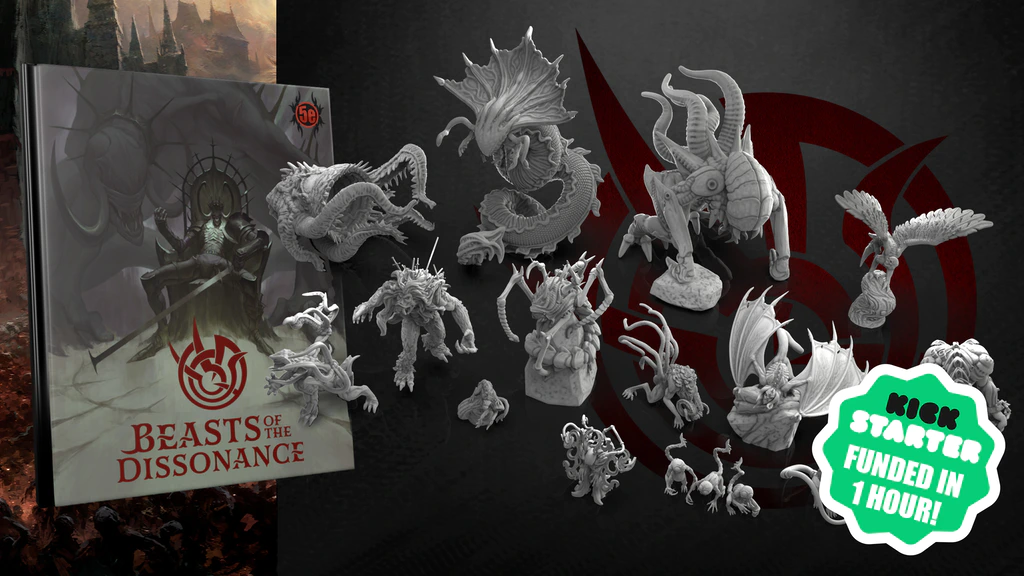 Creed's Codex: Arcane Secrets of the Summoners is a player supplement for fifth edition. Creed, an adventurer in pursuit of legend and lore, has delved into the secrets of the summoners, followed whispers of fearsome weapons wielded by warriors of the Burning Summit, and ventured deep into ruins looking for details on the fabled power of convergence. Details on his findings have been compiled into a 100+ page 5Esupplement providing a mixture of new mechanics and lore. With new options for every character in 5E, make your character feel truly unique with a wealth of new choices. This book works with any fifth edition setting.
Pledges start at $16 for a PDF.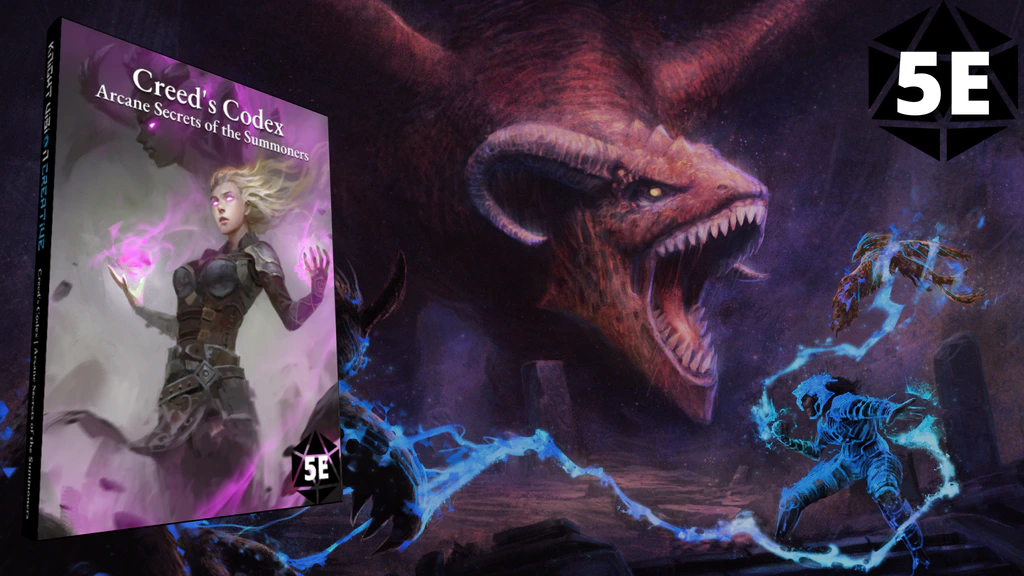 Subscribe to our newsletter!
Get Tabletop, RPG & Pop Culture news delivered directly to your inbox.
This is a pack of pre-supported STL files with models of miniatures, terrain and building details. All files are prepared and passed the test print, and floor tiles support openforge system. The set is perfect for FDM and SLA printing. Find free test model here.
Pledges start at $15 for all files.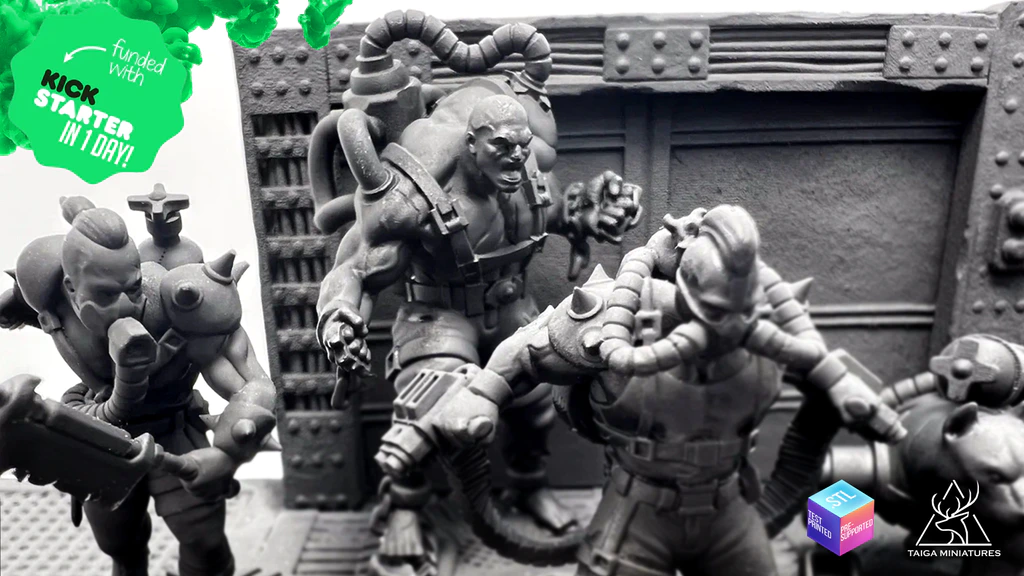 The Rift to Rhymorra is a 5e-compatable supplement that introduces and explains the wondrous plane of Rhymorra, also known as the spirit realm. This 85+ page book is loaded with tons of options for both players and game masters. Whether you want to befriend a talkative Morpo, train with a sinister Purleva, or glimpse forbidden knowledge by dancing with a Ballet Baroness, The Rift to Rhymorra provides everything you need to go questing in the Spirit Realm! 
Pledges start at $25 for a PDF.
THE ART OF… series of books highlight fantastic miniatures artists from around the world, bringing their thoughts and passions to stand alongside their magnificent and inspirational work. We'll be featuring both individuals and groups in this series, as we explore innovative approaches, studied refinements, and even tangential influences.
These books will be both a celebration of the artist and their art, as well as an opportunity for them to present their thoughts on particular topics and let the world know why they approach their art the way they do. These will not be "How To" books, but rather complements to their existing outlets and work that the artists are already doing.
Pledges start at $30 for a single book and $80 for all three.