Kill Team and Combat Patrol Meet WW2 in '02 Hundred Hours'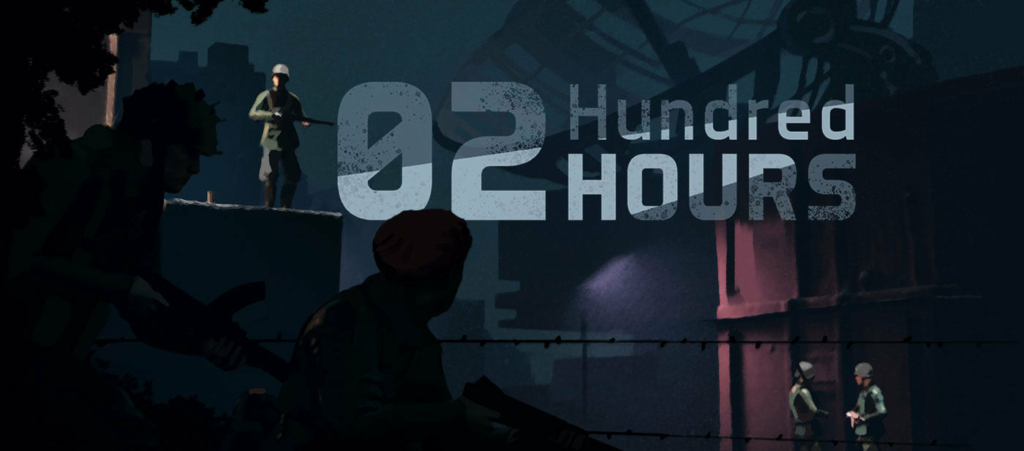 Interested in stealthy WW2 combat on the Tabletop? Grey for Now has announced pre-orders for their new 28mm game of evening raids.
To me, this game, 02 Hundred Hours, looks absolutely awesome! They sent me a preview book of the rules and it is set up to easily be expanded into different theatres and operations of war on top of those in the new Two Player Starter Set.
In it, one player plays as the defender and the other the attacker. The defender has sentries that follow a pre set patrol route along with other miniatures that move randomly. They do not get to control their own minis with 100% efficiency until the alarm is raised during a night raid mission. Meanwhile, the attackers go in with specific objectives. This sounds so exciting!!!
Two Different Options for 2 Player Starter Sets
To start, Grey for Now produced two flavors of their Starter Set. One comes with all the miniatures that you need to get started with two player games. The other comes with just the rules.
Personally, I have my eye on the one with the miniatures in it.
A Note About the Minis
Grey for Now produces this game, and partnered with Wargames Atlantic for the plastic miniatures. The metal miniatures are by Grey for Now. I find both companies top notch. The miniatures for 02 Hundred Hours will be in the same scale as those from Wargames Atlantic's World Ablaze line of miniatures. I have a review of the Partisan miniatures from that line. Be sure to check out that review for a scale comparison image of these minis versus those from Bolt Action.
Expansions
In addition to a two player starter set, Grey for Now also placed two expansions up on their pre-order's page. Each add unique cards and figures to the game. I placed pictures of them below.
Wrapping it up…
There you have it! 02 Hundred Hours is up for Presales!!! If you haven't checked the game out yet, head on over to Grey for Now and have a look around. They have plenty of things (including terrain) ready to sell along side this game upon its launch. For a longer version of this article, check out my personal website.
Until next time, Happy Gaming Everyone!!!

Read more about great Indie and Historical games on my site!
Must Contain Minis is my reviews, showcases, and battle reports website where I look at a wide variety of miniatures games and miniatures related products. I like to focus mainly on Indie and Historical Games. If you haven't visited for a while, come on over and check the site out! You can also follow me on Social Media. I am very active on Facebook and have a YouTube channel too. I upload my best to Instagram and am also on Twitter. Today's post comes from a related post on Must Contain Minis. Thanks again for reading!!!
Subscribe to our newsletter!
Get Tabletop, RPG & Pop Culture news delivered directly to your inbox.
Latest News From BoLS: