MTG: Pride Across The Multiverse Is Magic's Gayest Secret Lair Yet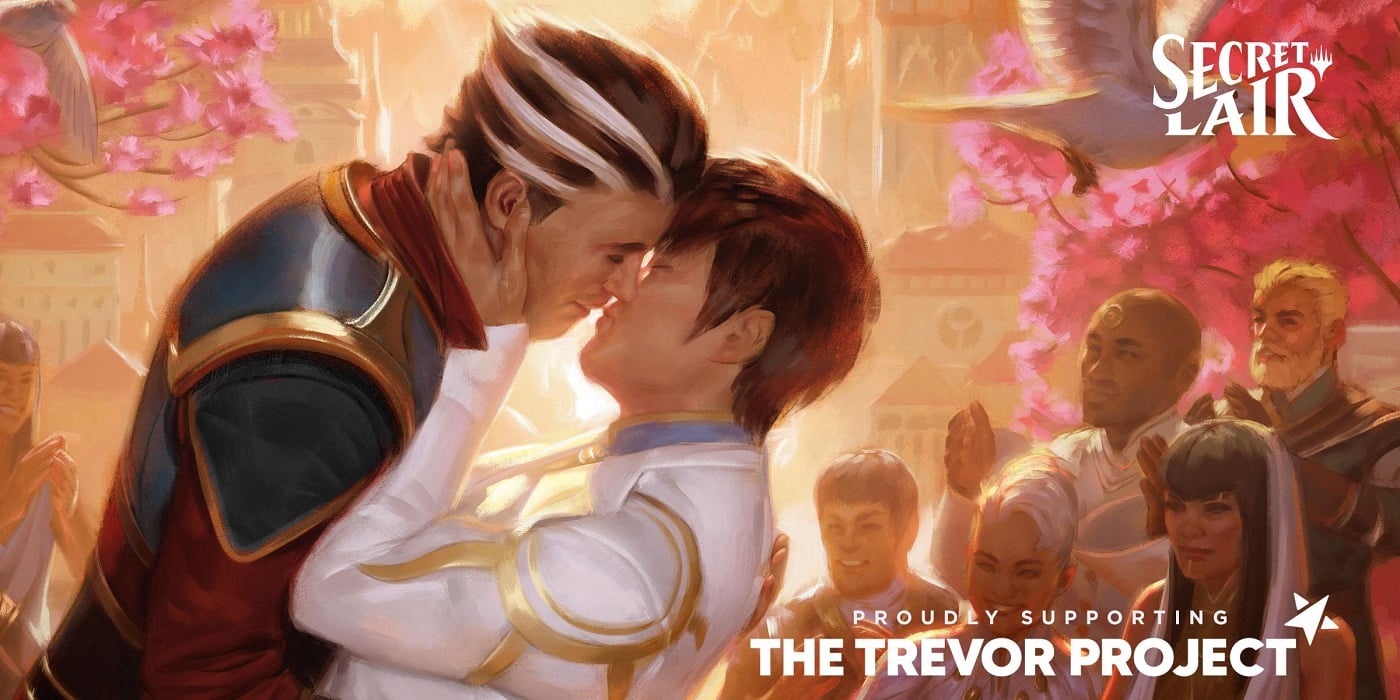 Wizards revealed a new Secret Lair drop, Pride Across the Multiverse, which supports The Trevor Project and LGBTQ youth.
With Pride Across the Multiverse, Magic the Gathering not only "celebrates the LGBTQIA2S+ community's relentless creativity" it also benefits an organization doing some real good out there. And all the while, it makes Magic even gayer than ever. With cards like the Bearscape, you'll see why.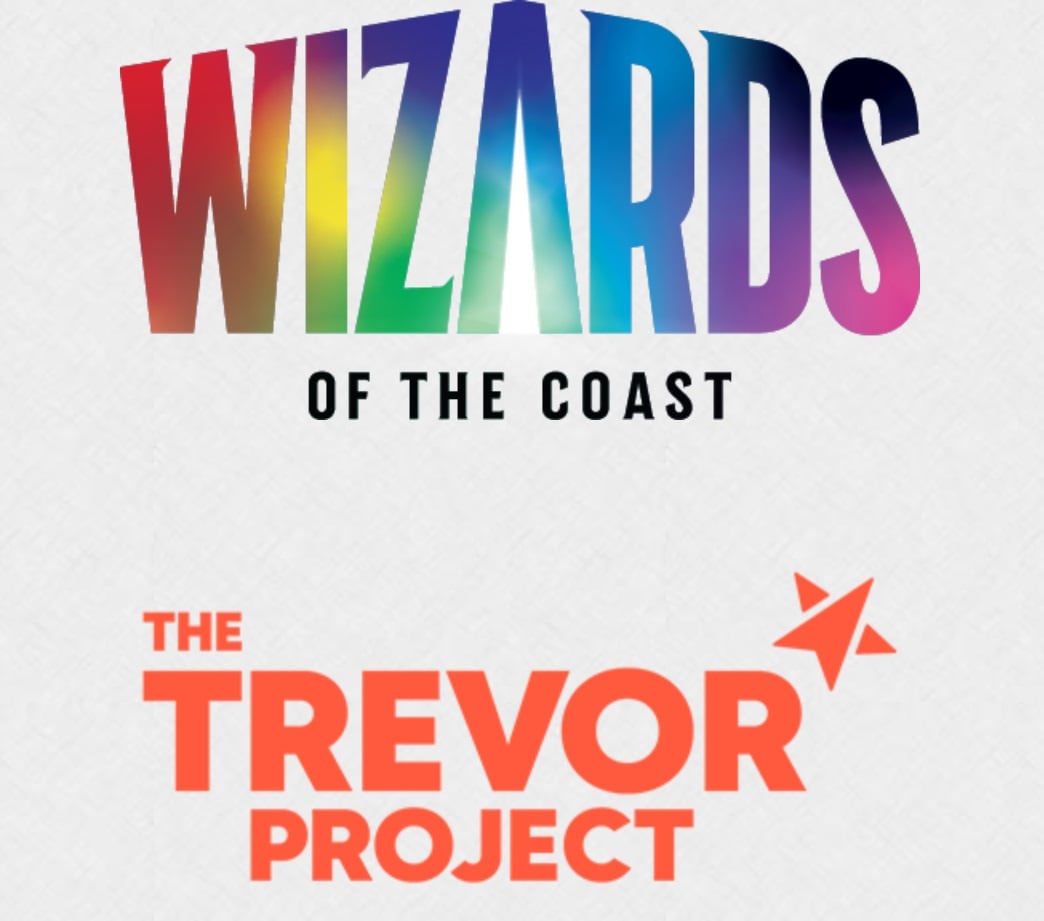 But first, a little about the Trevor Project, which this Secret Lair drop benefits.
The Trevor Project is the world's largest suicide prevention and crisis intervention organization for LGBTQ young people. We believe LGBTQ young people deserve a welcoming, loving world. And we wake up every day dedicated to making that a reality.
Pride Across The Multiverse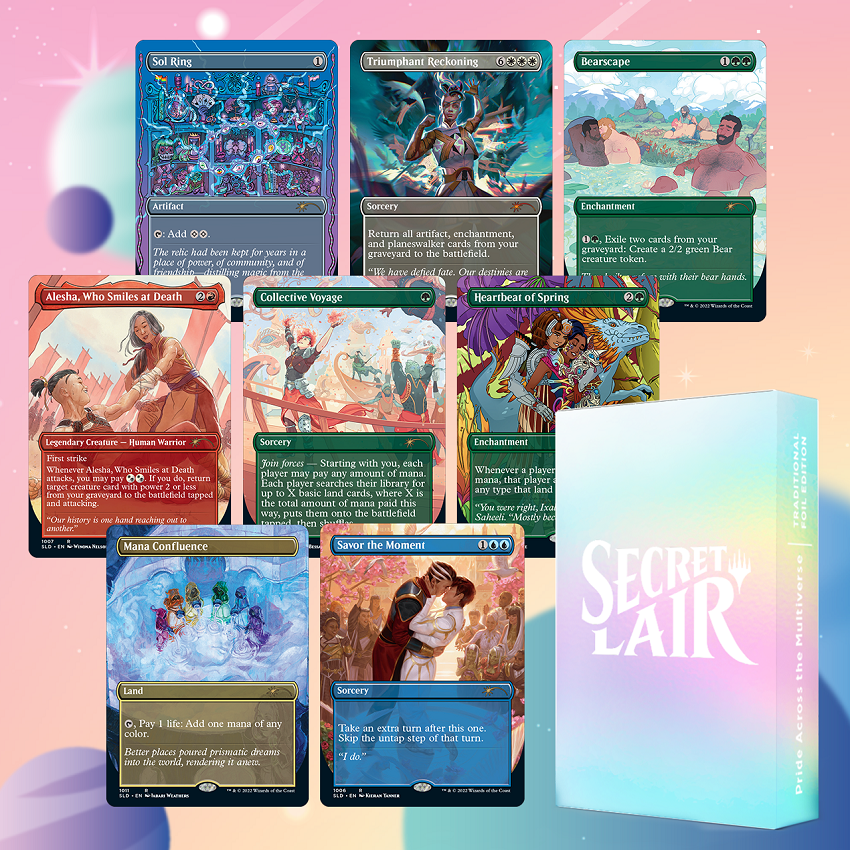 "Pride Across the Multiverse is a celebration and reflection of how far we've come, what it took to get here, and what still lies ahead. From the start, we wanted this Secret Lair to celebrate the LGBTQIA2S+ community's relentless creativity. There was no way this collection of eight cards would represent EVERY aspect of the community, but we wanted to honor the hope and joy found in our multifaceted identities. It is our hope that people find some part of their own unique selves reflected in these cards.
The team worked incredibly hard to depict characters from across the Multiverse on cards that represent everything from quiet mundane moments to big celebrations while recognizing the ongoing fight for our future."
That quote comes from art director Stephanie Cheung. She describes working on the drop as a deeply meaningful challenge. And that "each card in Pride Across the Multiverse tells its own story of love, struggle, resilience, joy, and community."
As you can see, there's a lot of love that's gone into this set. And you'll get a set of eight cards:
Alesha, Who Smiles at Death
Bearscape
Collective Voyage
Heartbeat of Spring
Mana Confluence
Savor the Moment
Sol Ring
Triumphant Reckoning
Each card in the drop is illustrated by an LGBTQIA2S+ artist, drawing from lived experience and creative style. You can pre-order it starting May 4th. Each preorder will arrive in a rainbow foil box.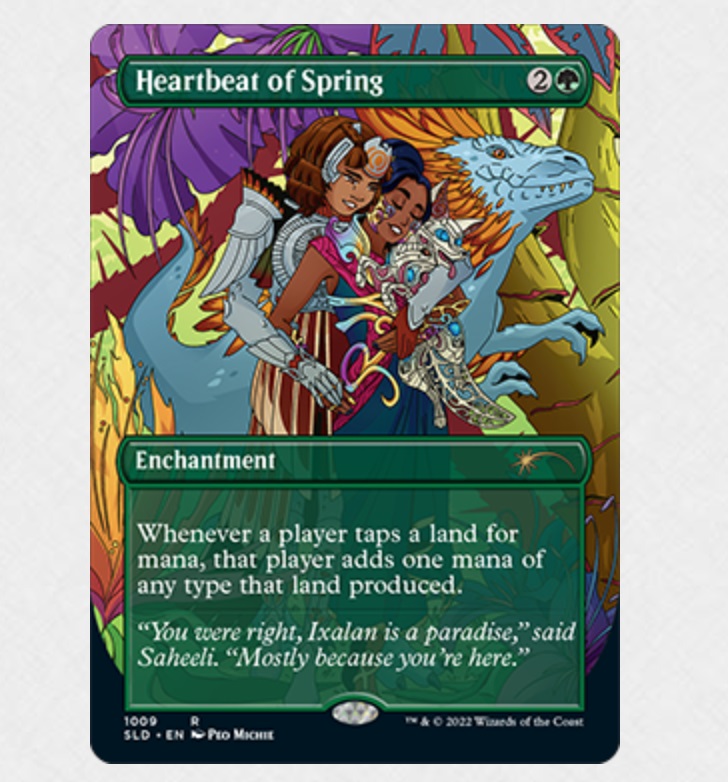 Subscribe to our newsletter!
Get Tabletop, RPG & Pop Culture news delivered directly to your inbox.
From Saheeli and Huatli in the Heartbeat of Spring (who are official), to the Triumphant Reckoning: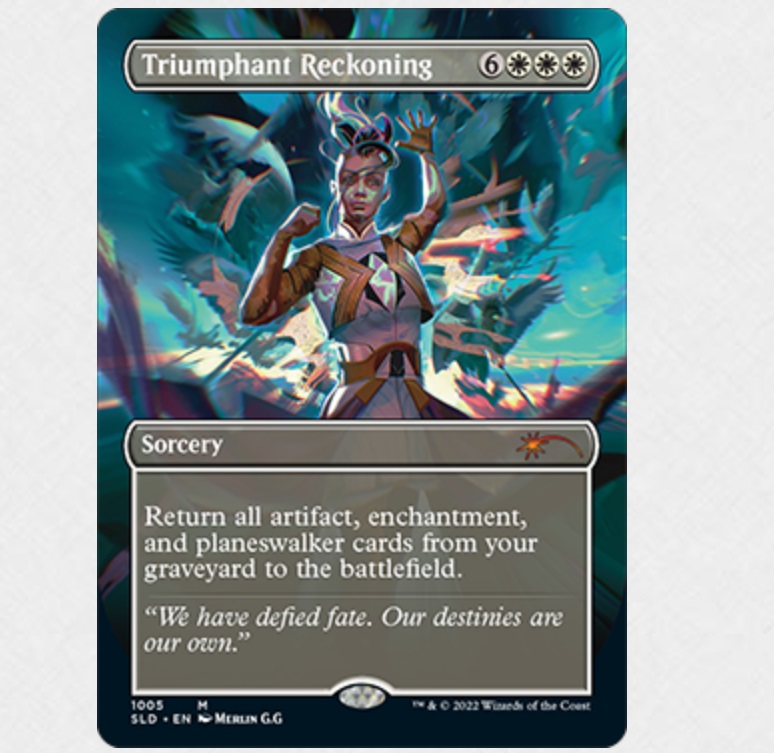 Ral and Tomik get married in Savor the Moment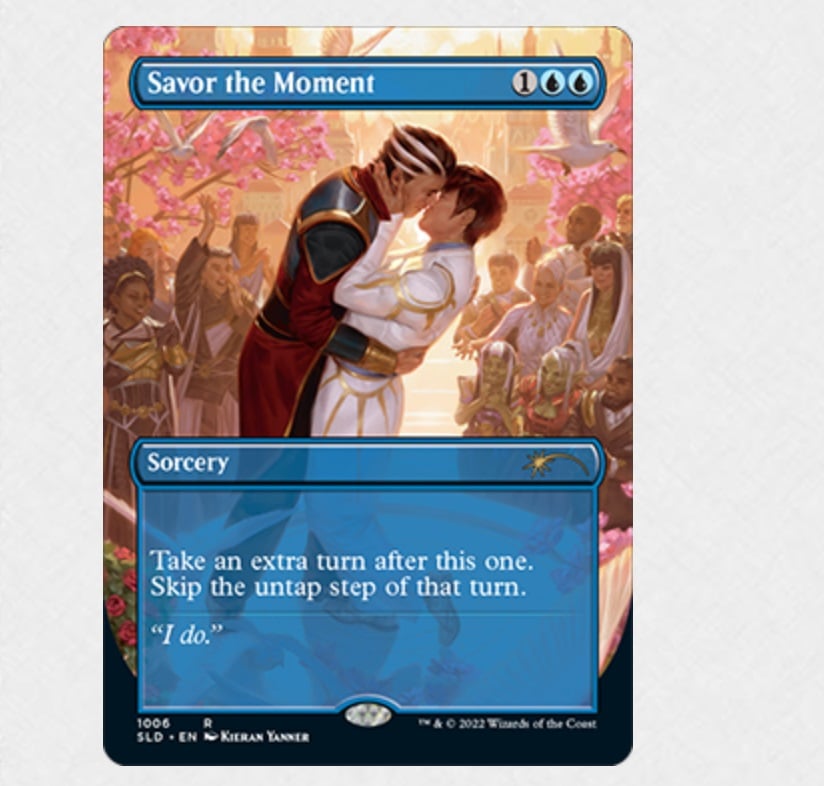 Alesha, Who Smiles At Death brings up the next generation.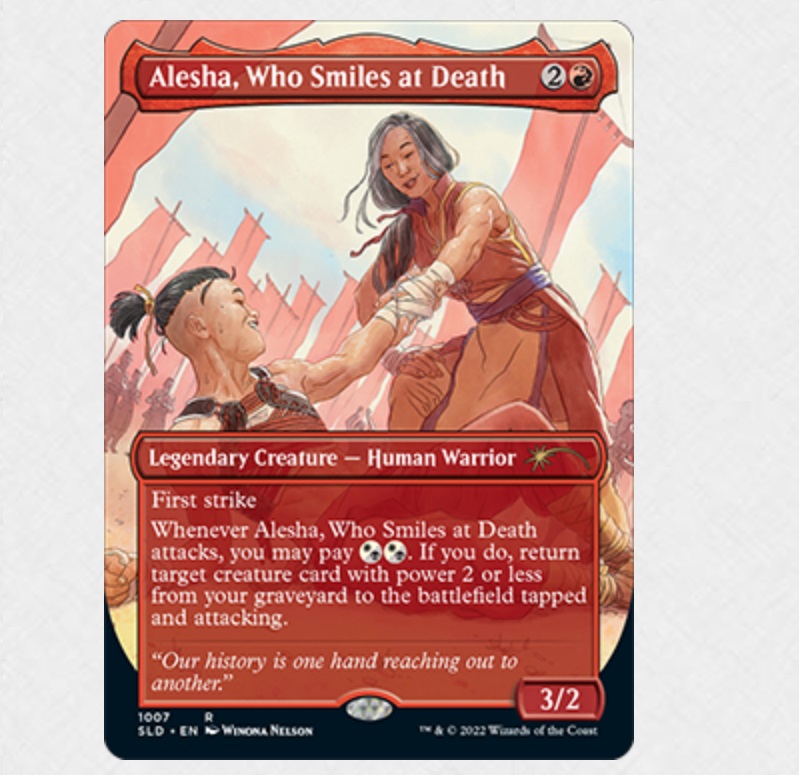 And then we get a glimpse of Kaladesh's Pride Parade in Collective Voyage.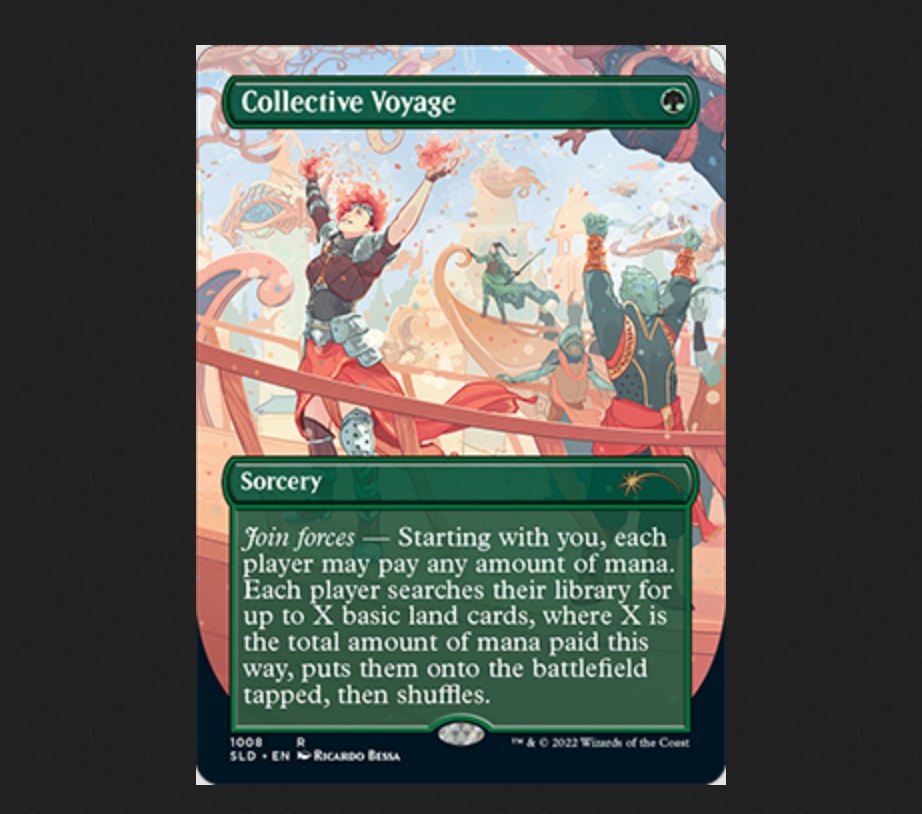 As well as a reimagined Sol Ring.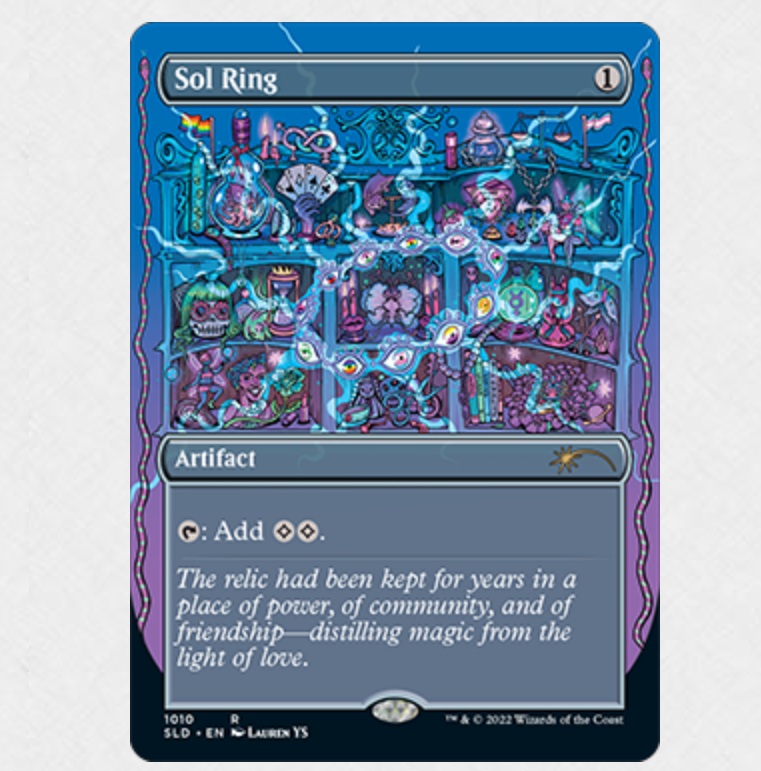 A Mana Confluence.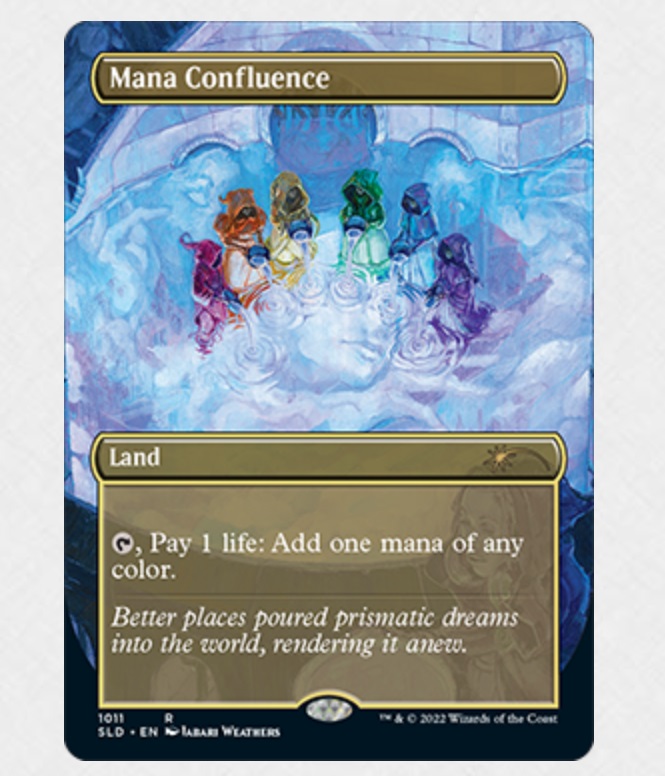 And of course, Bearscape.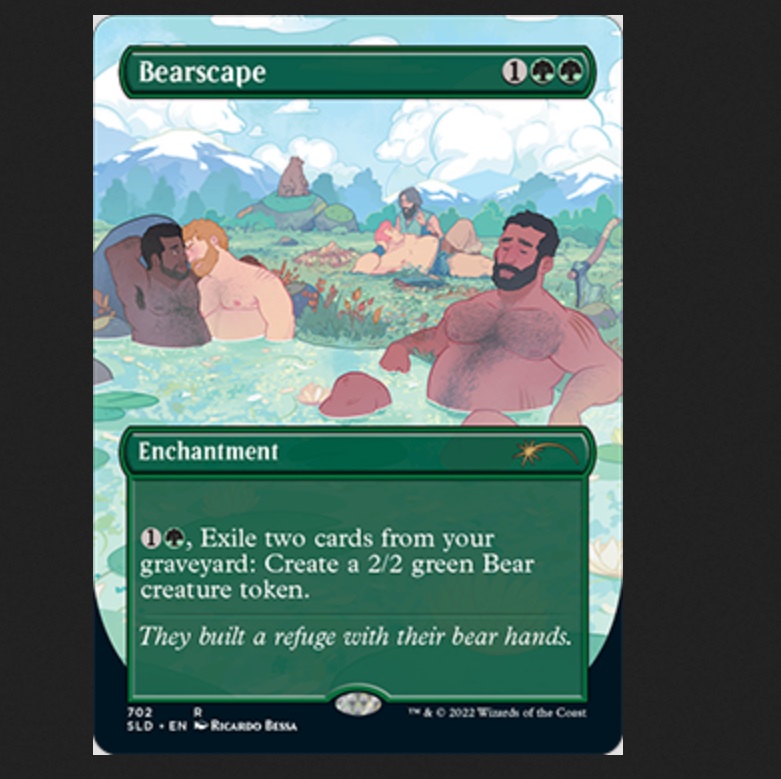 Which creates Bears. Because what else would you expect it to do.
Pride Across the Multiverse Is Available For Pre-Order May 4th