Hyper-Realistic 'Sniper Elite 5' Available for Preorder (and at 25% Off!)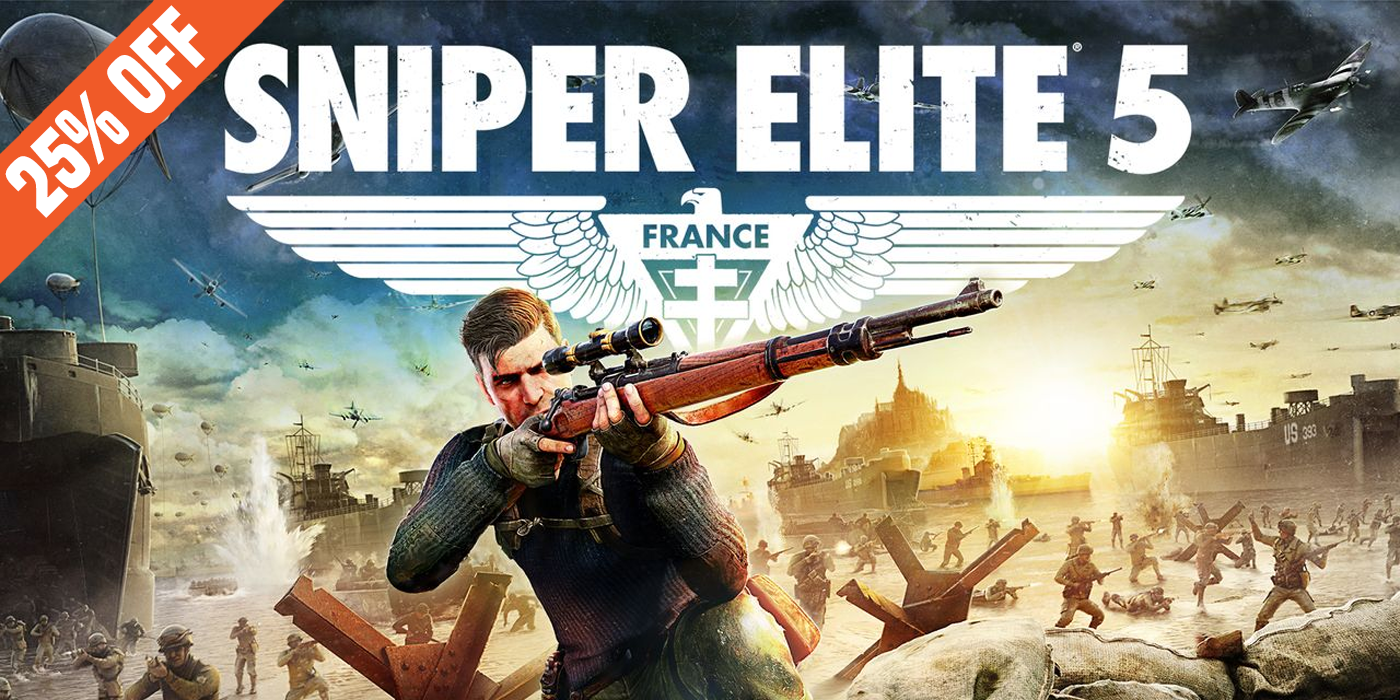 Available for pre-order now. We're bringing you a 25% Sniper Elite 5 discount, thanks to our friends at Fanatical.
Sniper Elite is a long running franchise from Rebellion. It's a video game series that prides itself on its realism, with its iconic x-ray kill cam shots.
The latest entry in the series drops you in France in 1944, as part of a covert US Rangers operation. You'll fight your way across real-world locations in stunning detail.
The advanced gunplay physics takes a multitude of factors into consideration. Including rifle stock and barrel options, gravity, wind, and heart rate for a fully realistic and immersive experience.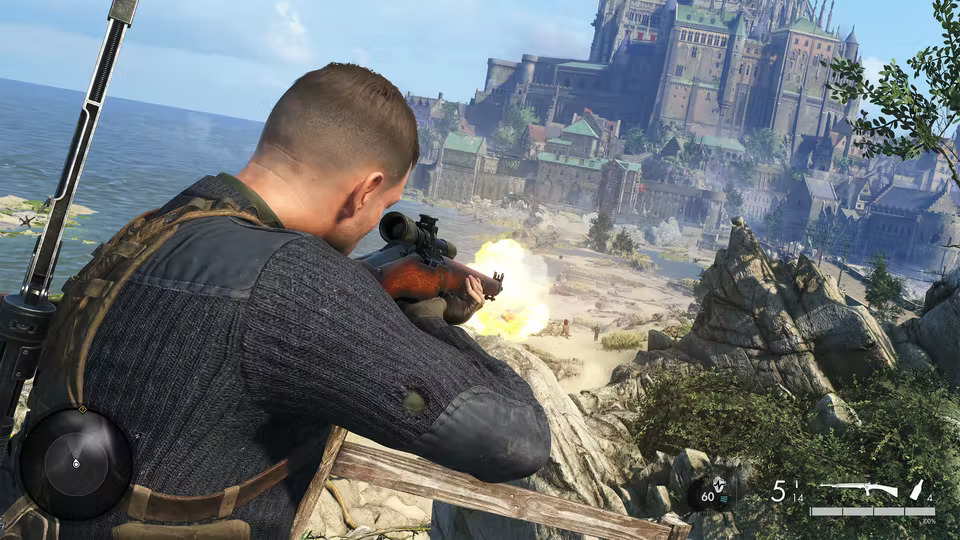 Sniper Elite 5 offers high levels of weapon customization options that allow players to enhance virtually every aspect of their weapon. You'll have options for your scope, stock, barrel, mags, and more. Plus, all your secondary pistols and rifles also have tons of options as well.
Invasion Mode allows players to invade another player's campaign as an Axis sniper and face of a a true test of sniping skill. Or, call another player to aid you to get you out of a jam when you're pinned down, or just need an extra set of eyes.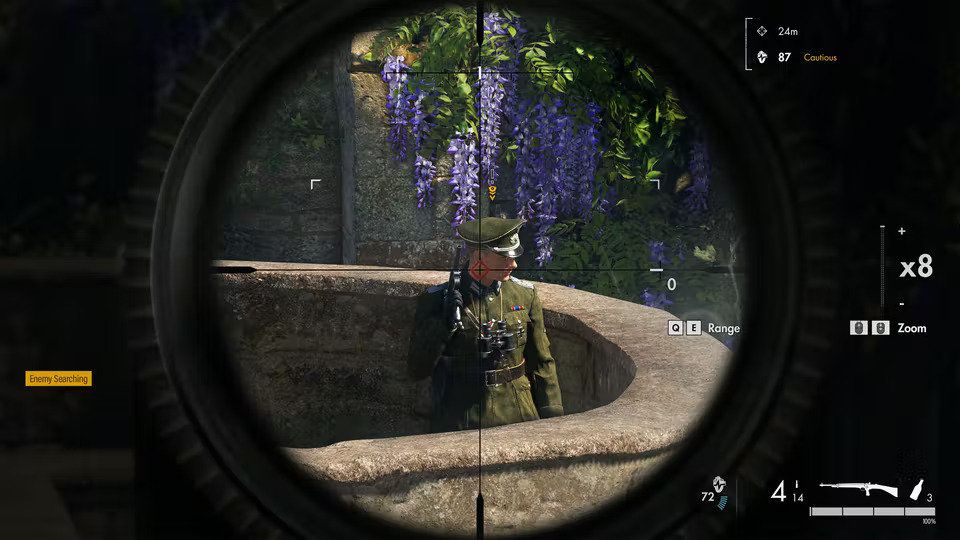 If you get the Sniper Elite 5 discount pre-order from Fanatical, you'll get the base game. But you'll also unlock the Target Führer – Wolf Mountain mission as a DLC pre-order bonus.
Sniper Elite 5: Deluxe Edition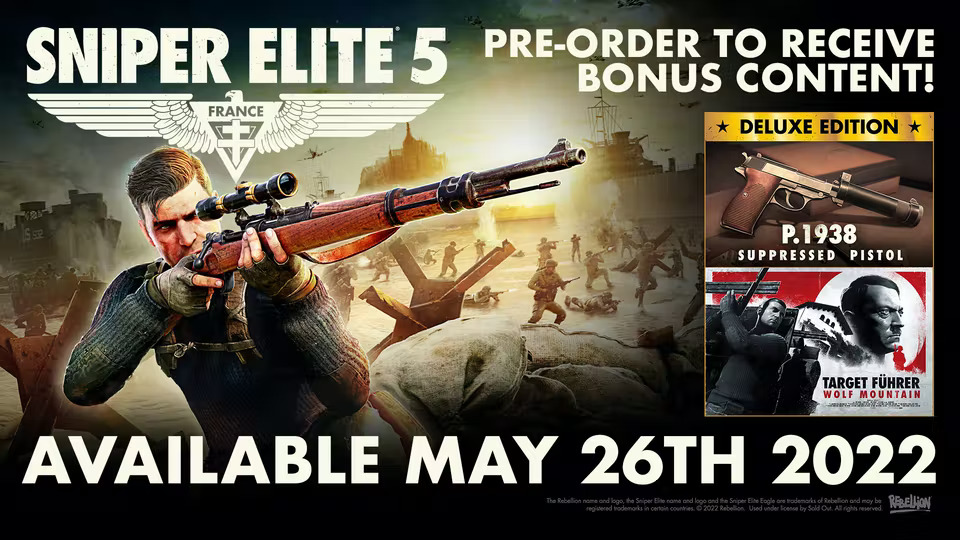 The Sniper Elite 5 discount pre-order also applies to the Deluxe edition. This edition includes:
Sniper Elite 5 Base Game with Season Pass One
Plus Sniper Elite 5: P.1938 Suppressed Pistol and Target Führer – Wolf Mountain