Brand-New 'She-Hulk' Trailer: Jennifer Walters Legal Comedy Arrives in August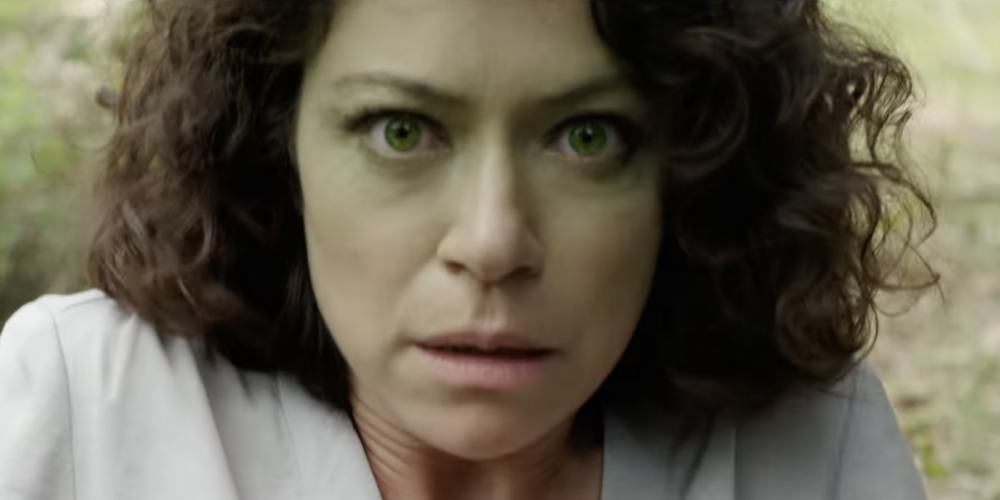 Marvel's next jolly green monster is the lawyer Jennifer Walters. And thanks to this brand new 'She-Hulk' trailer, we're ready for smash.
And we're not the only ones! (Insert suggestive eyebrow emoji here).
Jennifer Walters is a lawyer and cousin to Bruce Banner, a.k.a. the Hulk. After a life-saving blood transfusion from her gamma-irradiated cousin Bruce, Jennifer becomes the sensational She-Hulk! And this year, she'll be smashing up the MCU in style.
She-Hulk Trailer Stomps
The trailer finally gives us a look at Tatiana Maslany in full Hulk CGI status – including her face. We see her smash, stomp, and fully transform when she's afraid or angry. Which, like she says, is pretty frequently for ladies. I'm also thrilled to see that MCU Jen is enjoying her powers similarly to how comic book Jen does – by going out and gettin' some! Let's go! It's time for some slut positivity up in this Marvel universe.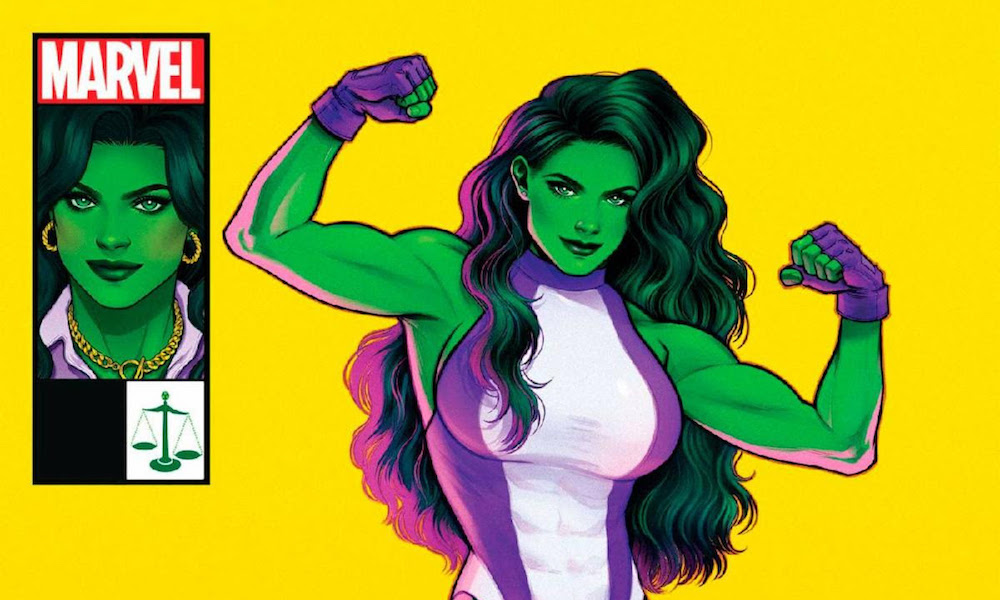 Who Else is in the Show?
Jen's show is bound to feature so many cameos. Jennifer Walters herself will be the head of a superhuman law division. Perhaps season 1 will see the return of Harry Styles' Eros, whose powers of, err, persuasion, provide a fascinating legal debate about the nature of consent. We do get a glimpse of another super powered character, though, in the form of Abomination. Since his surprise cameo in Shang-Chi, we've known that Tim Roth would be returning to the role for the upcoming series. We do see him in some kind of containment facility. Will he be featured in Jen's courtroom theatrics?
The She-Hulk Trailer also has plenty of Bruce Banner moments, too. We're sure that Mark Ruffalo will feature in the first season quite a bit as he helps her find her way around her new strength. Perhaps this show will answer the questions we have about the merging of Bruce and Hulk into one symbiotic being. But it looks like Jen's ultimate choice will lie in accepting her powers and the responsibility that comes along with them.
'She-Hulk' will be available to stream on Disney+ on August 17th