These Five Animes Have the Most Unique Art Styles You've Got to See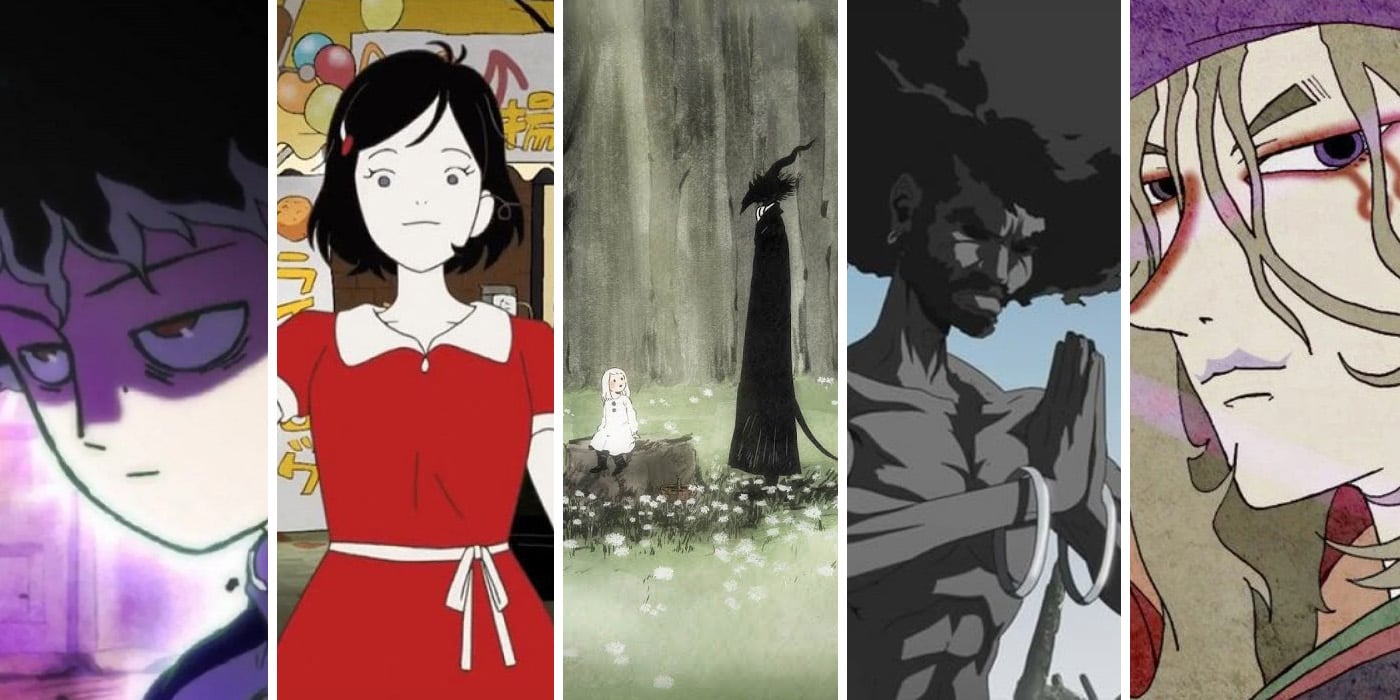 Anime has a reputation for looking a certain way. But these animes show just how diverse and unique the medium can be.
Anime has a bad reputation for being a one-trick pony. When outsiders to the fandom hear the word "anime" they likely think of teenage girls in school uniforms with Pokémon's art style. And for portions of the genre, this isn't entirely inaccurate. But anime is a huge industry with a huge variety in story telling, animation, and art styles. This week, let's take a look at some of the most unique art styles the anime world has to offer.
The Girl From the Other Side
Watching this trailer feels like being in a dream. Based on a manga with eleven volumes, the ten and sixty minute OVAs are incredibly short in comparison, but this I something I could get lost watching. Lines that feel like they shouldn't be moving are always moving while the juxtaposition of dark and light elements call back to the story's theme of day and night.
Mob Psycho 100
I wish I could say that the art style in Mob Psycho 100 was symbolic of its overall theme or subverted the genre or something… but in reality manga artist ONE just has a sort of messy art style and the show leaned into it. In comparison, One Punch Man is originally by the same person but saw some major redraws. Neither approach is right or wrong, but in the case of Mob Psycho it makes for an incredibly interesting and unique art style. It's weird and gross in the same way life is, and highlights the ridiculousness of everything that's happening.
The Night Is Short, Walk on Girl
This movie is so simple and so much fun and the art style matches that perfectly. Simple designs, color schemes, and backgrounds let the characters themselves take over the story. And with a huge cast of vibrant characters, they do just that. This movie is directed by Masaaki Yuasa, who also worked on other very unique projects likes Devilman Crybaby, The Tatami Galaxy, and Space Dandy.
Afro Samuri
Subscribe to our newsletter!
Get Tabletop, RPG & Pop Culture news delivered directly to your inbox.
This anime is from 2007 and the animation still holds up. Everything about Afro Samurai is highly stylized, and that definitely includes the art. Set in a Japan that's both feudal and yet also futuristic, it has a style that looks like it was heavily inspired by Kurosawa films. The fluidity and realism mixed with the over-the-top madness that is Afro Samurai makes this a one-of-a-kind modern classic.
Mononoke
Mononoke is a work of art. The basic plot follows a medicine seller facing off against the supernatural, but that's about where the ability to simply describe Mononoke ends. Classic Japanese art styles mix with horror elements and modern anime styles for a final product that's honestly really hard to describe. It's gorgeous, it's strange, it's spooky, and it is absolutely a must-see.
What an anime you'd recommend with a stylized or unique art style? Did your favorite make our list? Have you seen all of our picks? Let us know in the comments!
Ja Ne, Adventurers!