Warhammer Fest: The Horus Heresy Boxed Set Contents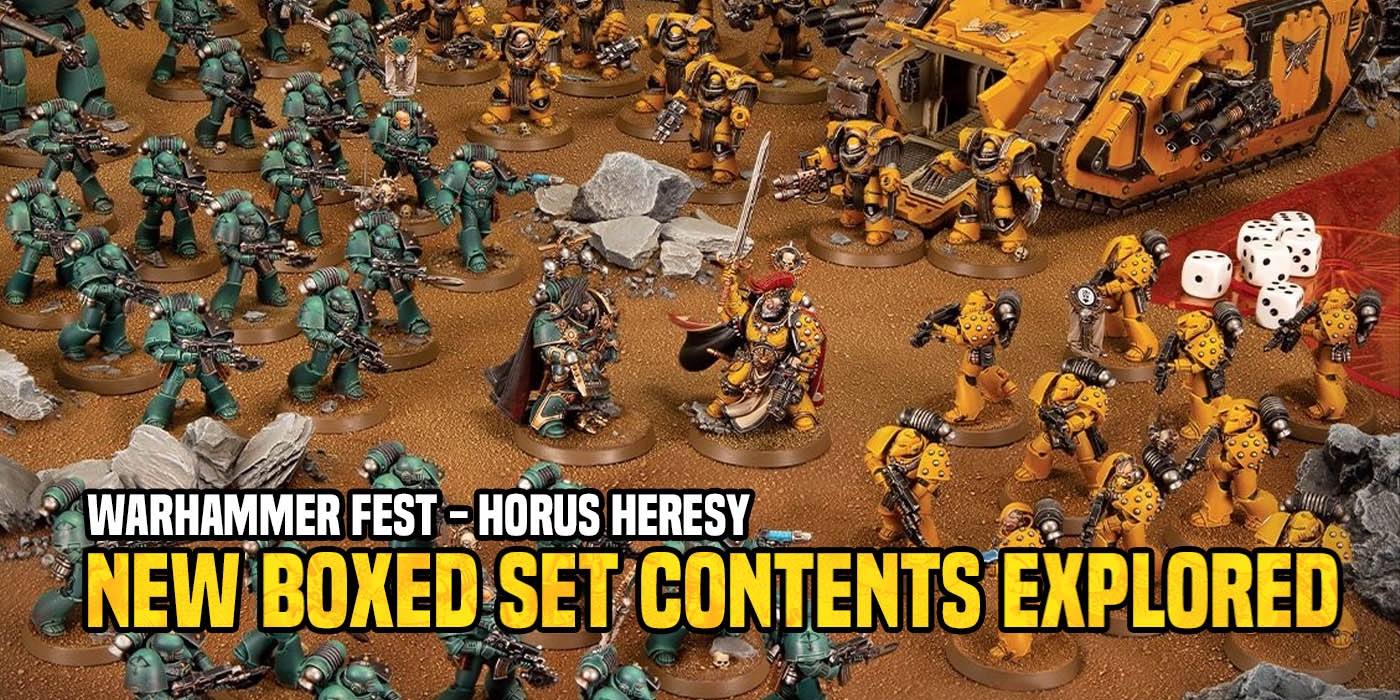 Games Workshop showed off exactly what you're getting with the new Age of Darkness Boxed Set for the Horus Heresy.
Looking to start a new legion? Well Games Workshop has the perfect boxed set for you to dive right in.
Horus Heresy Boxed Set Contents
We've already done a bit of a breakdown but now we get a better look at just exactly what you're getting.
'Beakie' Mk VI Tactical Squads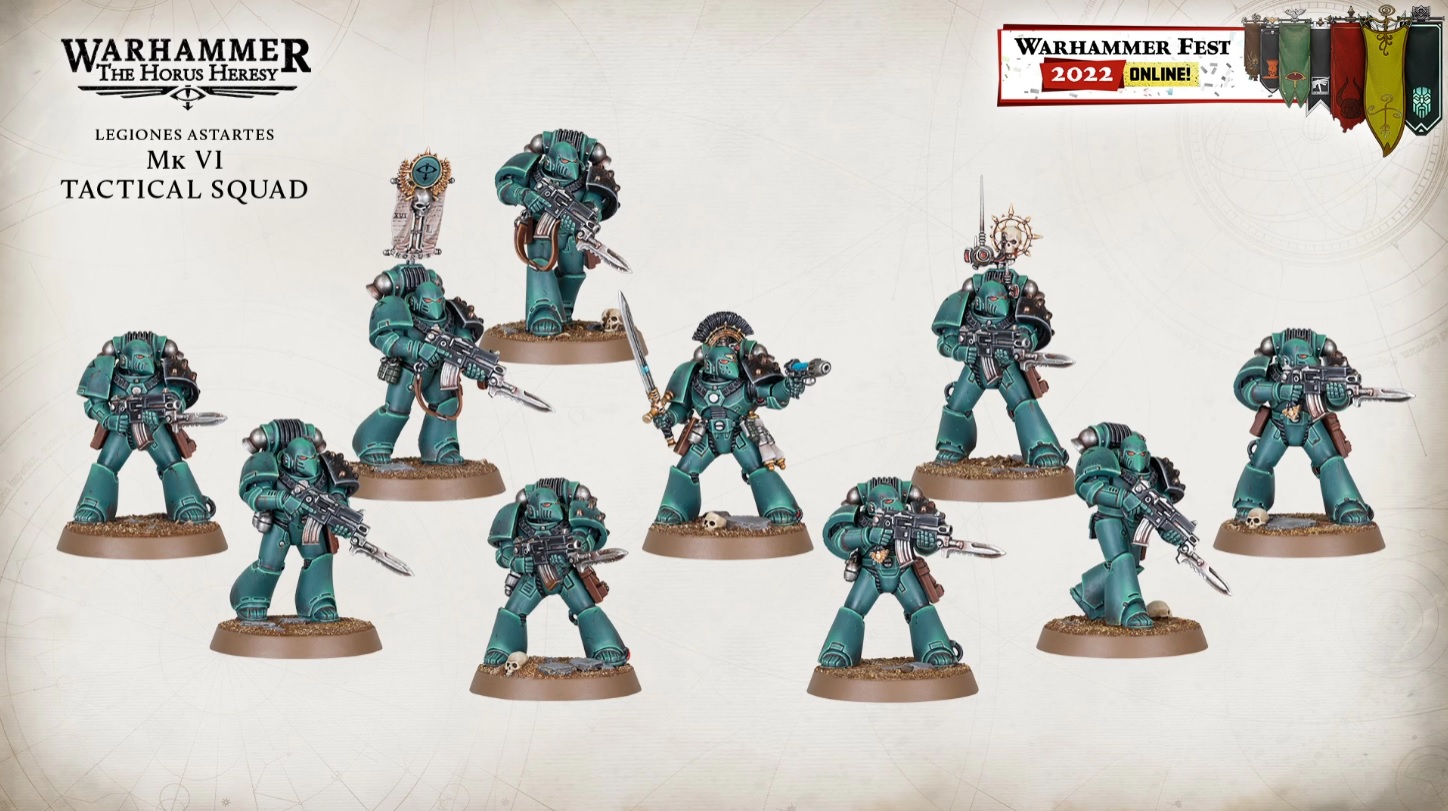 You're basically getting 4 squads of 10 of these plastic 'Beakie' Marines.
Cataphractii Terminator Squad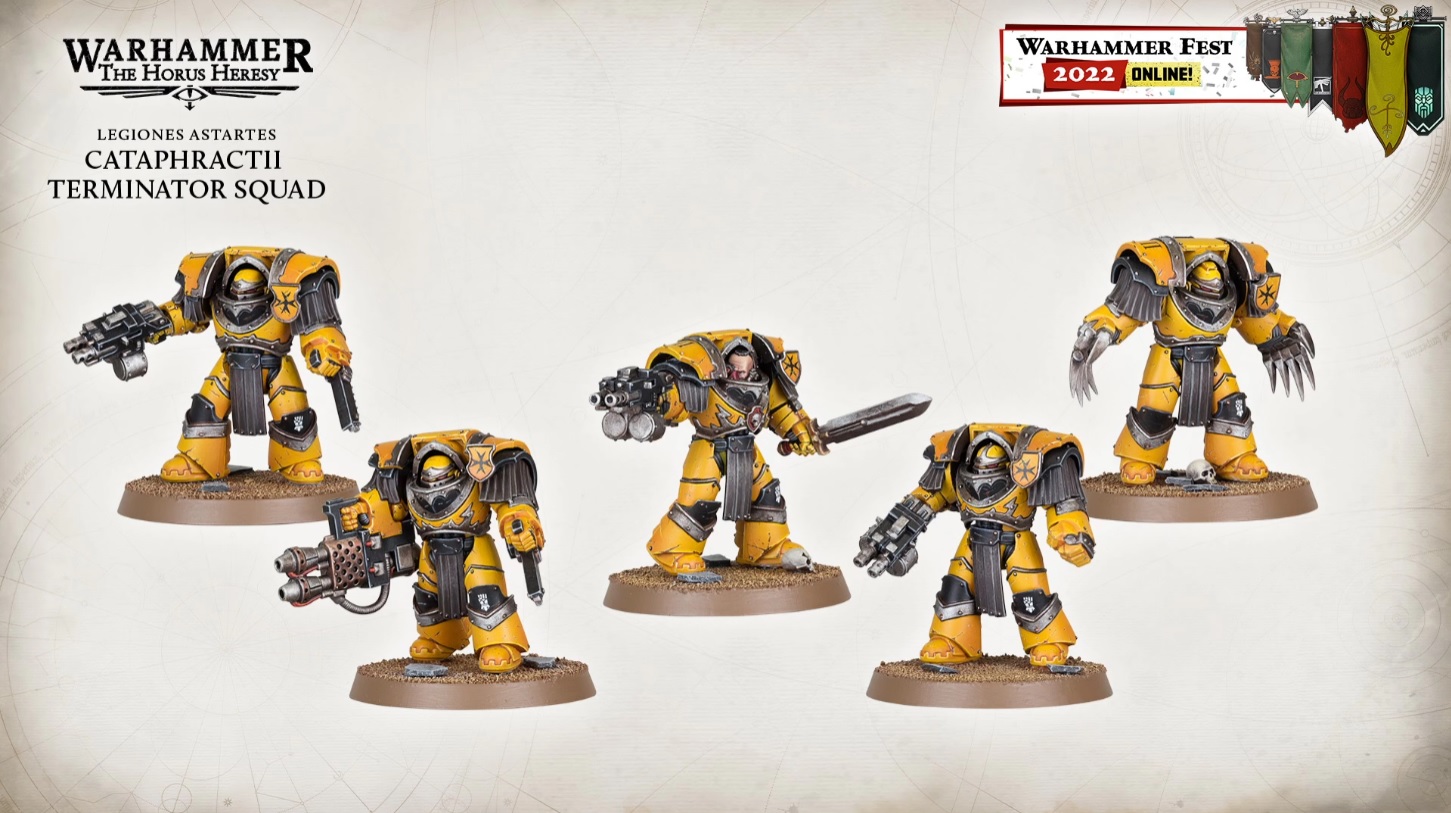 There's another 10 Cataphractii Terminators as well.
Legion Praetors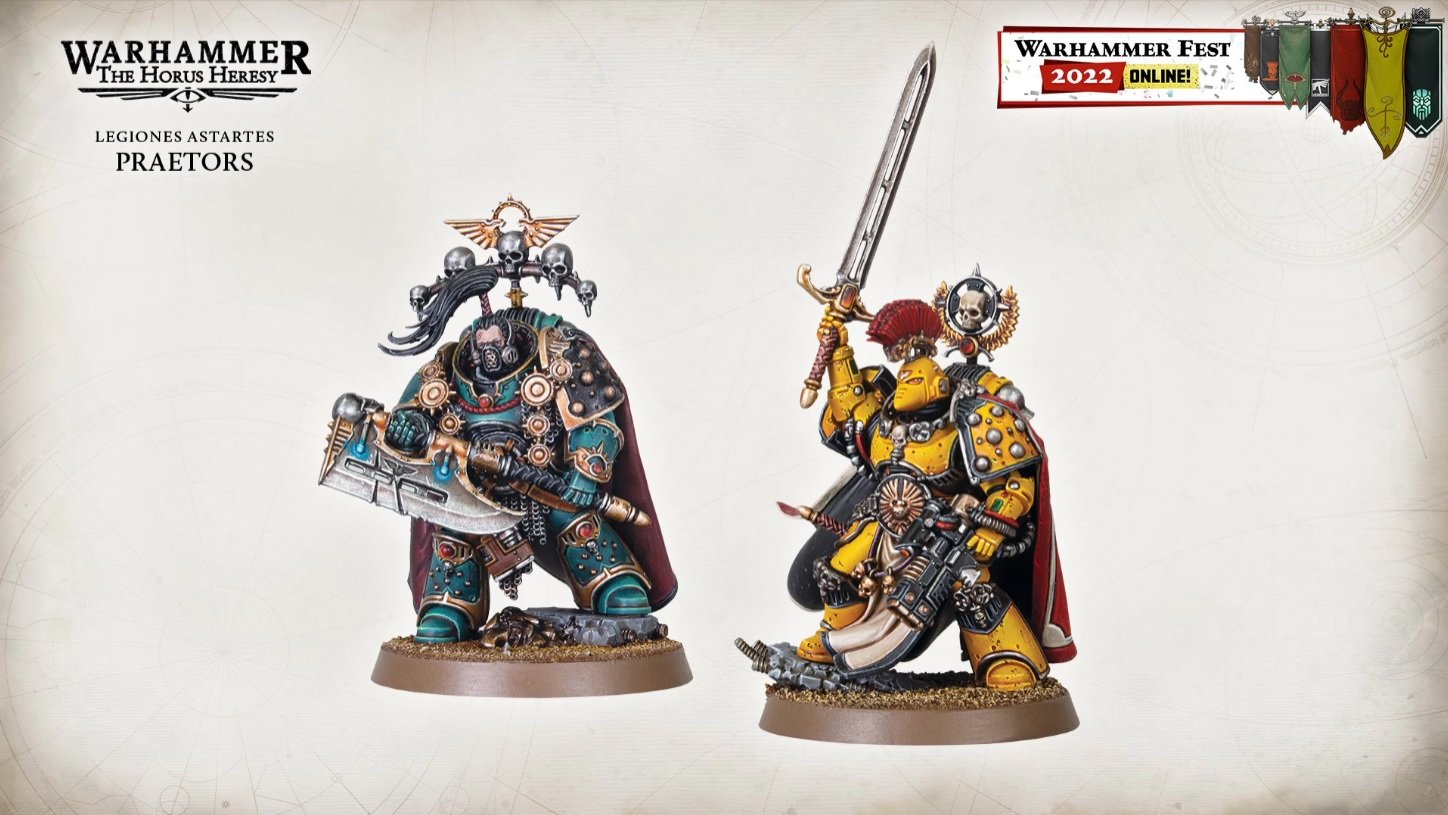 You'll get 2 more Legion Praetor models.
Contemptor Dreadnought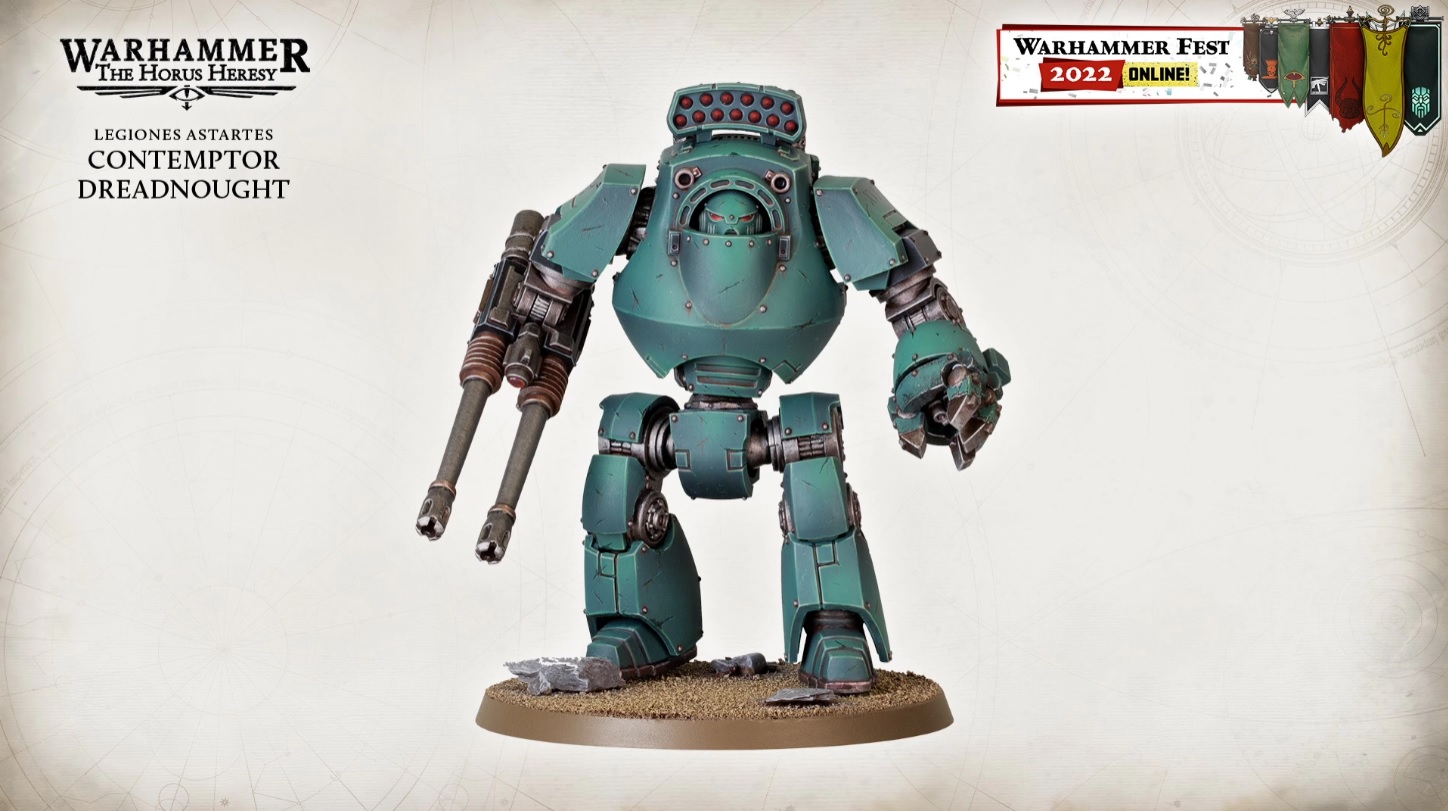 A new Plastic Contemptor Dreadnought with loads of options.
Subscribe to our newsletter!
Get Tabletop, RPG & Pop Culture news delivered directly to your inbox.
Spartan Assault Tank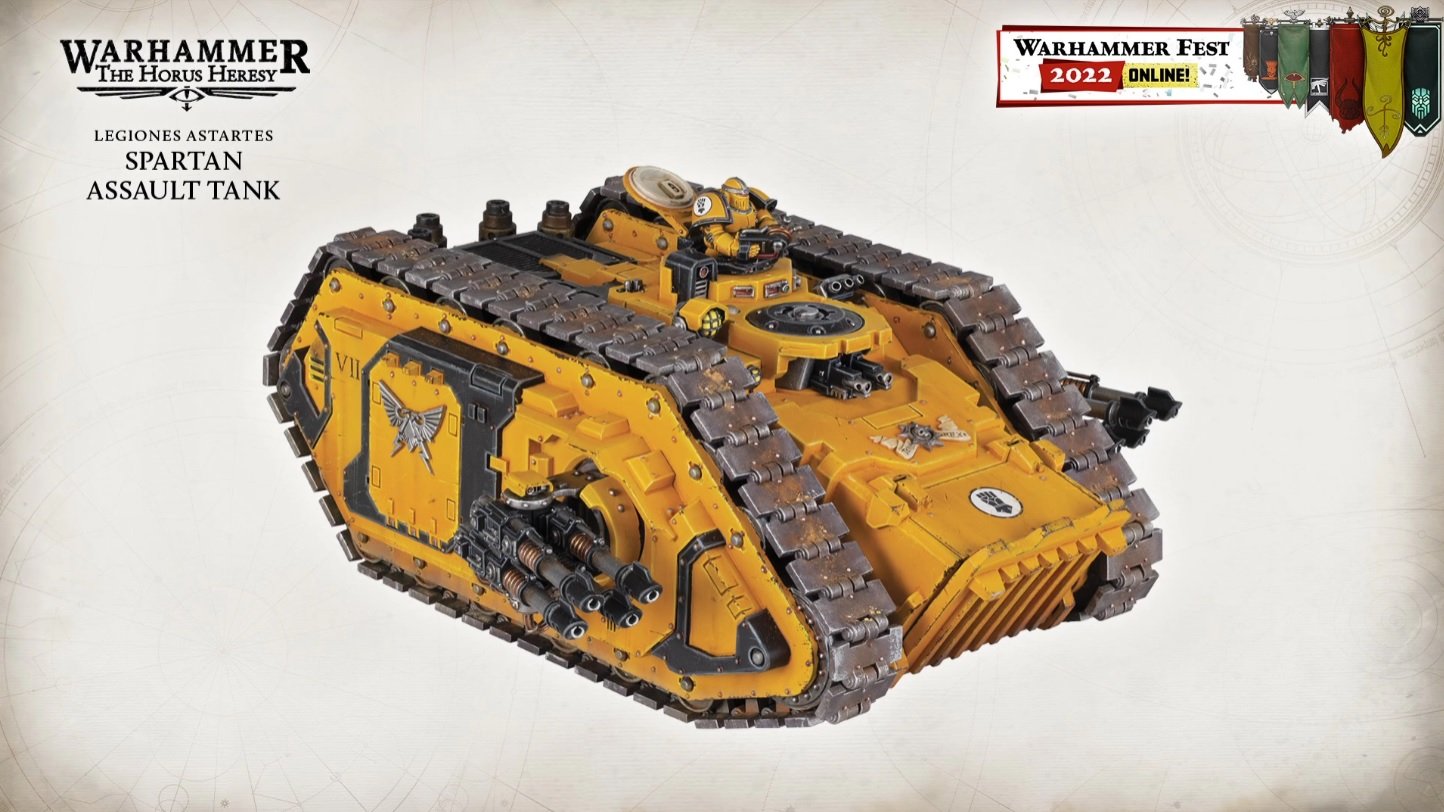 A new Spartan Assault Tank kit — also in plastic with loads more options.
Horus Heresy Box Contents Extras and Rules
And everything you'll need to play the game with a massive rule book, dice, templates, transfers — you get the idea.
To Recap:
40x Mark VI 'Beakie' Marines
Plastic Spartan
2x Praetors
Contemptor Dreadnought
10x Cataphractii Terminators
Rulebook
Dice
Templates
'Classic' red rangefinders
Every model in the boxed set is PLASTIC. This is also going to be a regular release box — that means it's NOT a limited release. You can expect this "starter" to be out for a good long while. It's also shooting to be available for less than £200! That's kind of bonkers for the amount of stuff you're getting in this set.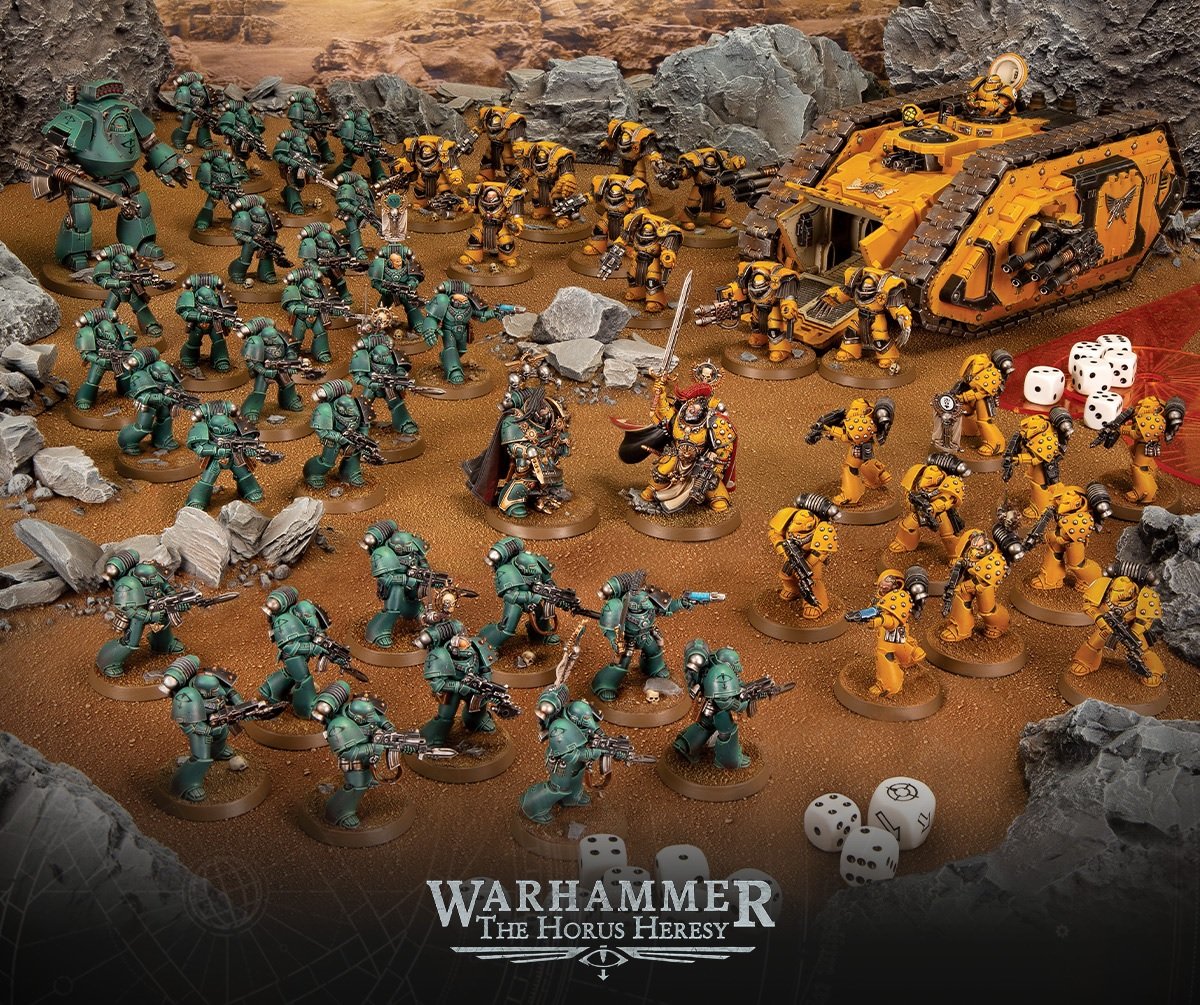 That's a BOX LOAD of new stuff and a great launching point for the Horus Heresy! If you've been wanting to get into it now is the perfect time to launch a Legion of your own.
So. Much. Stuff!
Latest News From BoLS: