D&D: Three Wizards, One Book, All For Free RPG Day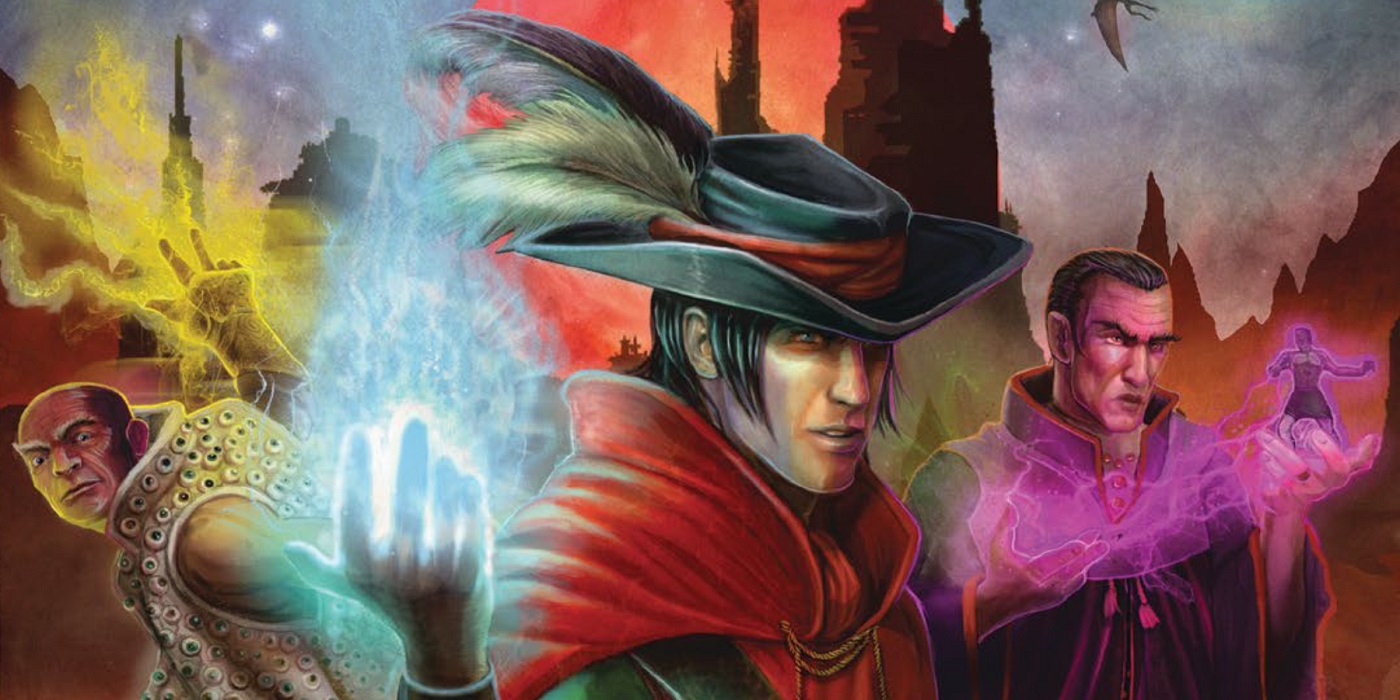 Three mighty wizards, one old-school inspired 5th Edition Adventure await in Goodman Games' The Three-Wizard Conundrum.
Free RPG Day, that wondrous time of year, is just around the corner. On June 25th, players of all sorts of games will be able to find free entries in their favorite systems. Whether your fancy takes you to worlds of fantasy or sci-fi you'll find something to try. Even 5th Edition gets in on the action.
Goodman Games previewed a taste of what awaits in their 5E outing for Free RPG Day. The Three Wizard Conundrum is an adventure in the style of classic modules. And you can get a taste of it right here.
The Three-Wizard Conundrum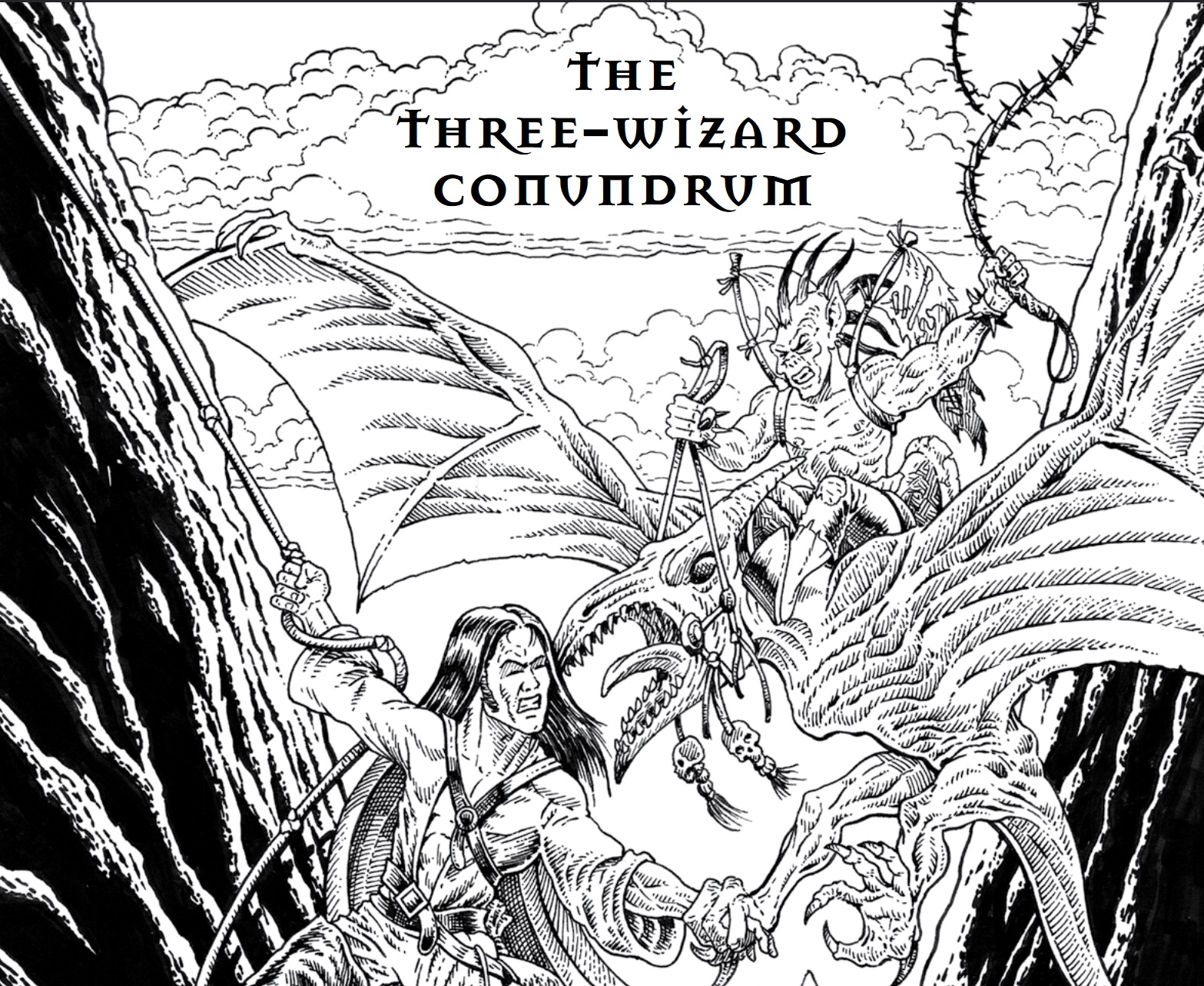 We've put together a preview of FEF: The Three-Wizard Conundrum so you can get a taste of what is to come in about two weeks! Combined with yesterday's sample, we hope these appetizers tide you over until the big day — as well as whet your appetite for the complete adventures!
Remember, these releases are ONLY available at stores participating as a part of Free RPG Day 2022! If you don't already know of a participating store near you, check out the Free RPG Day Retail Locator for a complete list.
But what is the Three Wizard Conundrum? To start with, it's a short adventure aimed at a 3rd level party. But it's also got one of the best adventure premises I've read in a while:
Three mighty wizards have come to town in search of a fabled artifact. This powerful artifact is said to grant incredible power to any spellcaster who wields it.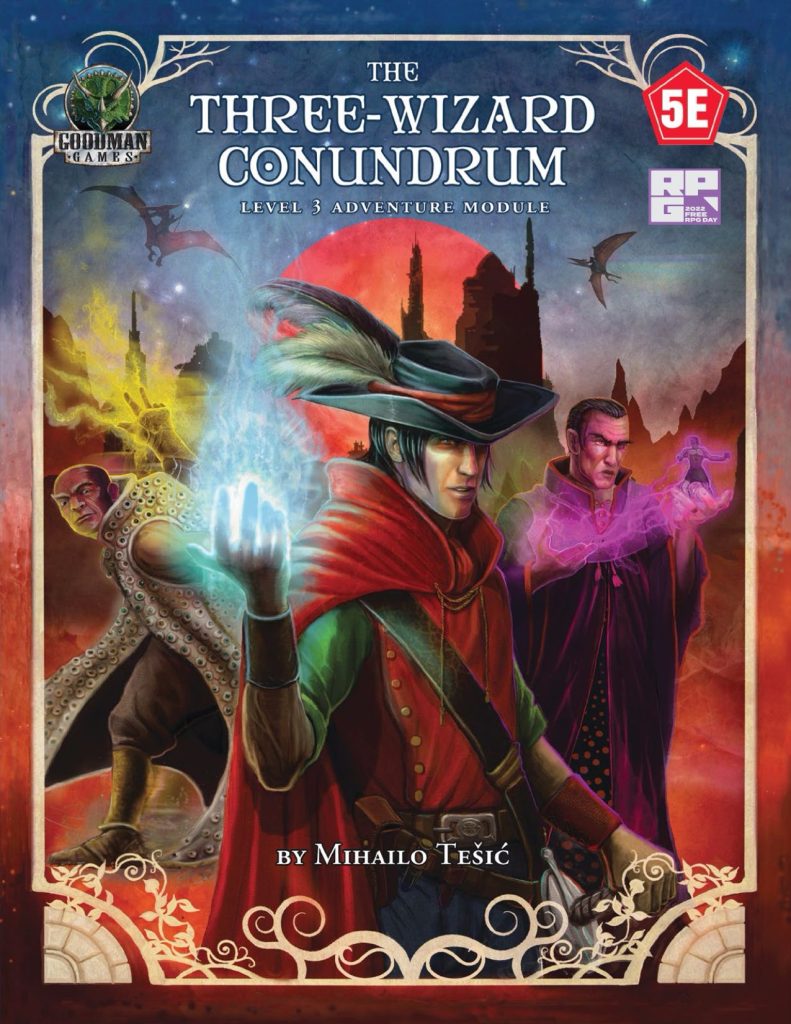 If that sounds too good to be true, it is. The wizards are actually swindlers who happened upon an inordinate treasure hidden inside a massive gelatinous cube. After fishing out treasure from it's jellicious insides, the wizards se out to find adventures to feed to the cube, so they might have more treasure to fish.
And it all goes awry from there. This adventure takes you for some surprising turns. It's full of combat and roleplaying opportunities.
And what's more, it's absolutely free come June 25th.
Subscribe to our newsletter!
Get Tabletop, RPG & Pop Culture news delivered directly to your inbox.
Happy Adventuring