Van Gogh's 'The Starry Night' is Now a Beautiful LEGO Kit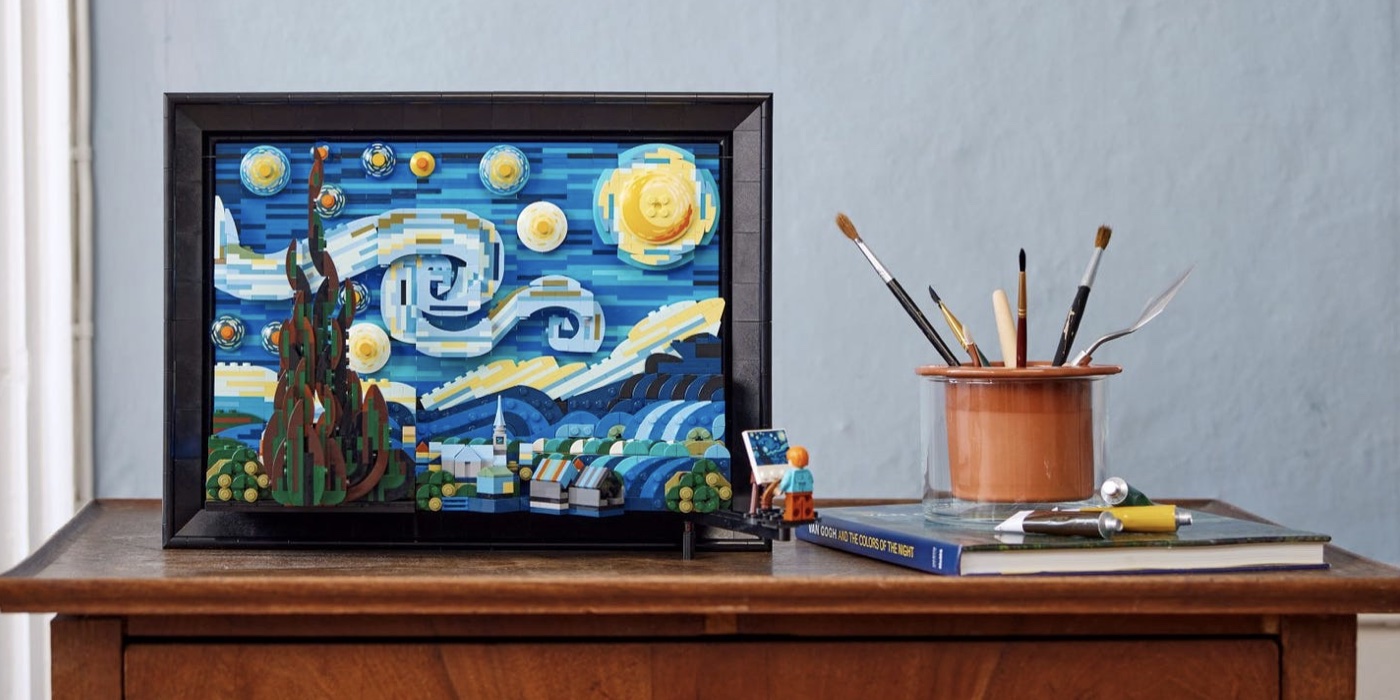 This amazing Lego Ideas kit recreates the brush strokes in Van Gogh's "The Starry Night" with bricks.
This translation of Vincent Van Gogh's iconic painting of the night sky caught the eye of other builders and the folks at LEGO. "The Starry Night" the newest Ideas set to be approved. It's designed by Truman Cheng. Multiple techniques are seen in the build. The 3D art piece uses clips and brackets to create the swirling cloud formations. Curved pieces to form the cypress tree and stacked plates to form the hillside. It does a beautiful job at recreating the brushstrokes of the painting.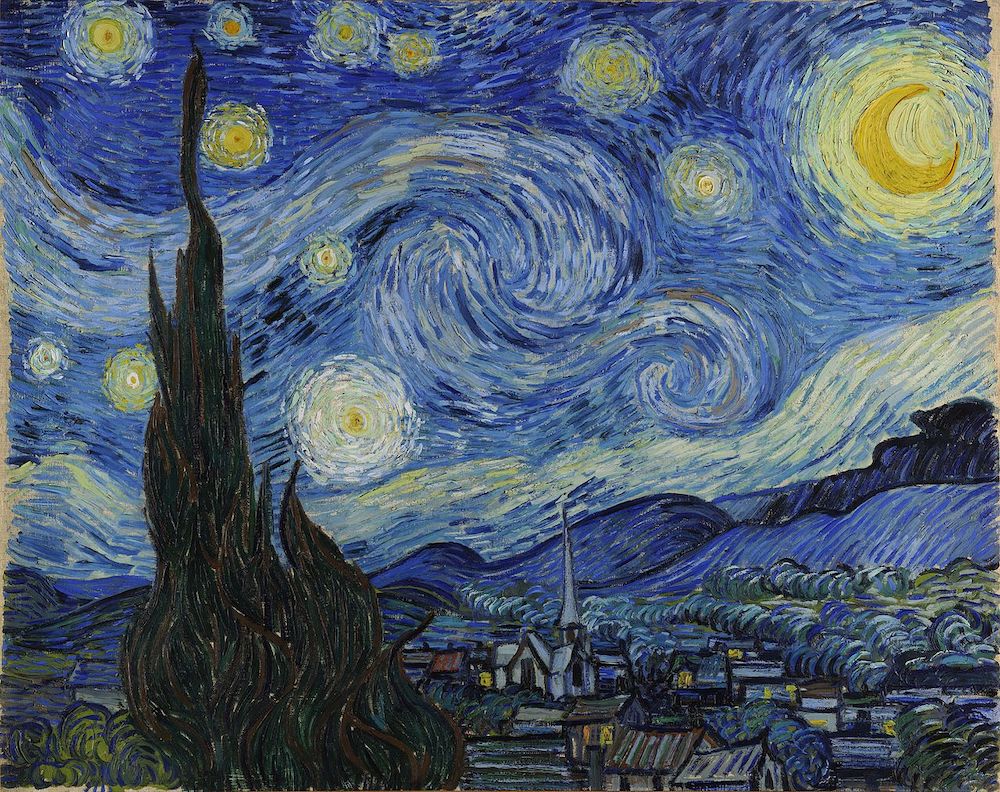 Cheng talked about the project on the 10k Club Blog when the set made it to the review stage…
Van Gogh's work has always fascinated me. The unique colors and brushwork just capture one's imagination. His life story and complete dedication to his art are inspiring to many young artists. "The Starry Night" is one of his most iconic work. I had wanted to make a LEGO creation based on the artwork for a long time but never thought of a good execution-style for it.
One day, I was just playing with LEGO parts, and I realized stacking LEGO plates together in random intervals, look a lot like van Gogh's iconic brush strokes! I couldn't help but wonder what the full painting would look like with this build style. I keep building and modifying, and eventually created the model you see in the project 🙂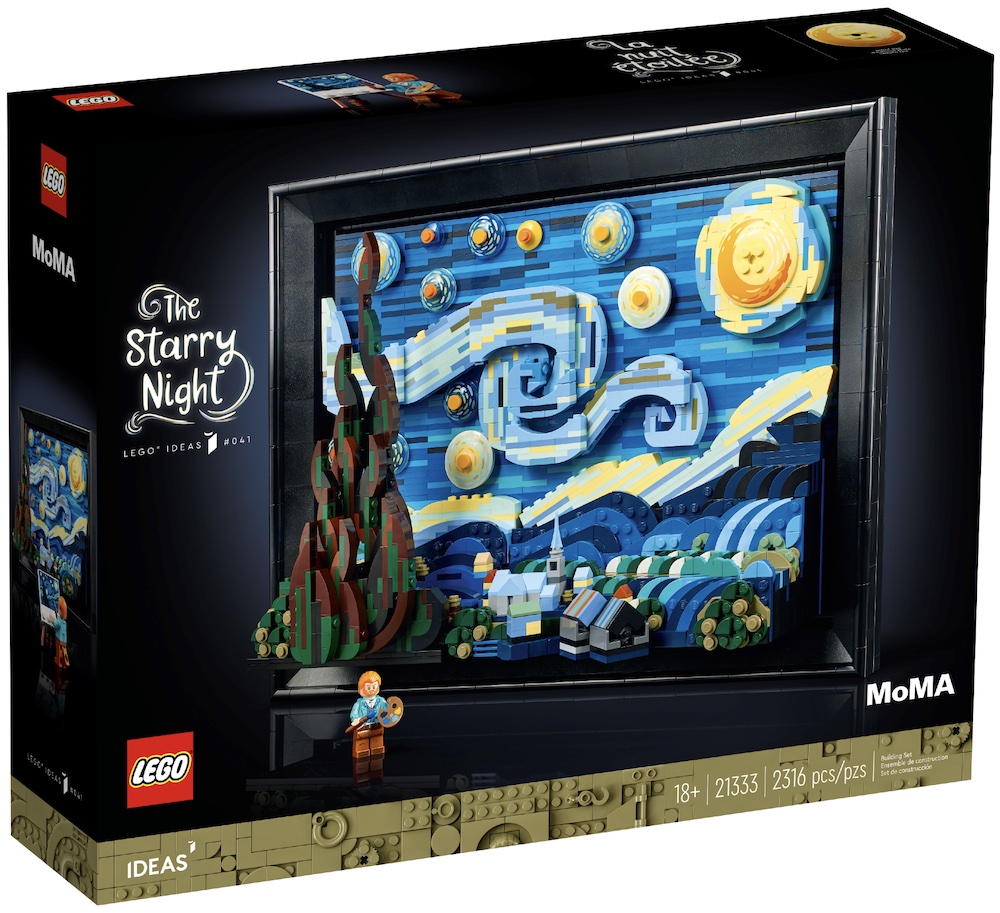 The Starry Night –

$169.99
2,316 pieces
Measures over 11 in. (28 cm) high, 14.5 in. (38 cm) wide and 4.5 in. (12 cm) deep
Can be displayed freestanding or hung by its wall hook
Includes Van Gogh minifigure holding his paintbrush and palette
---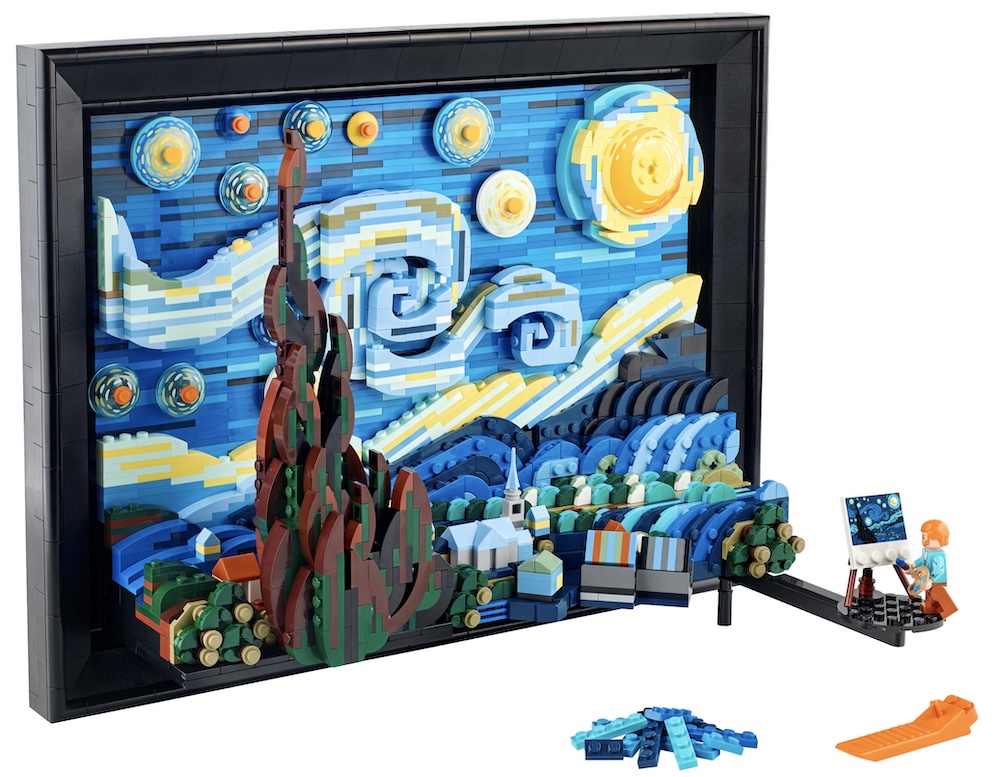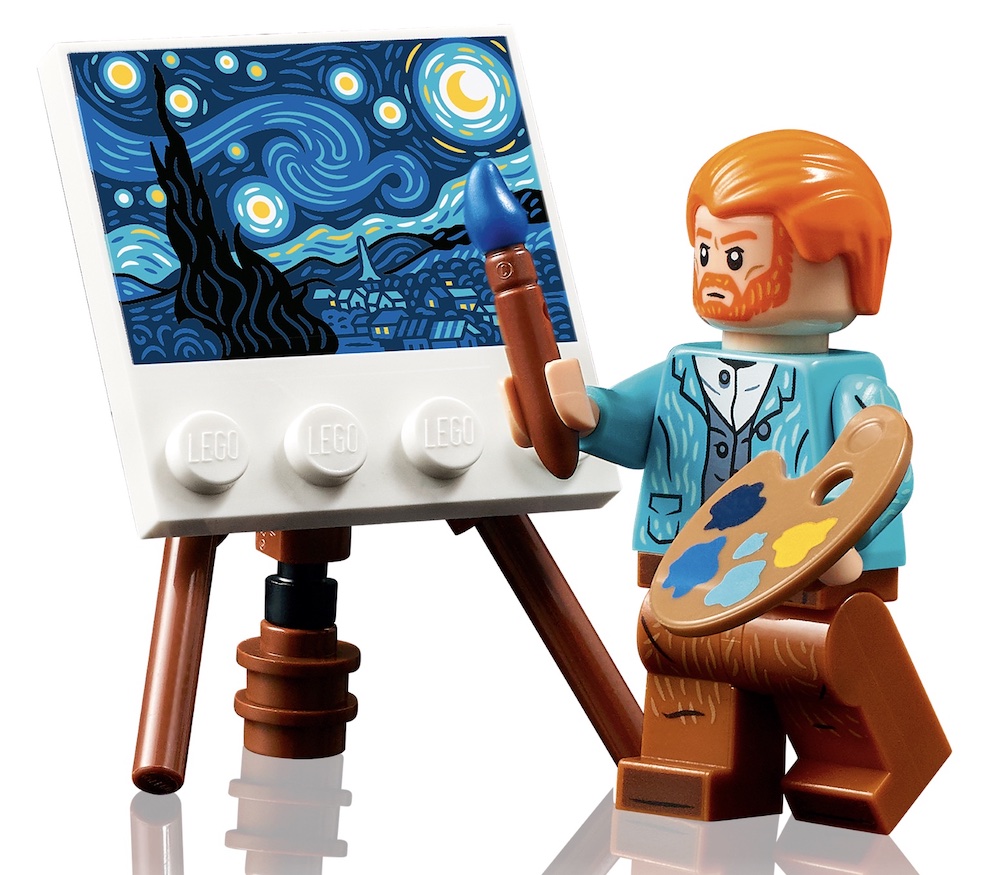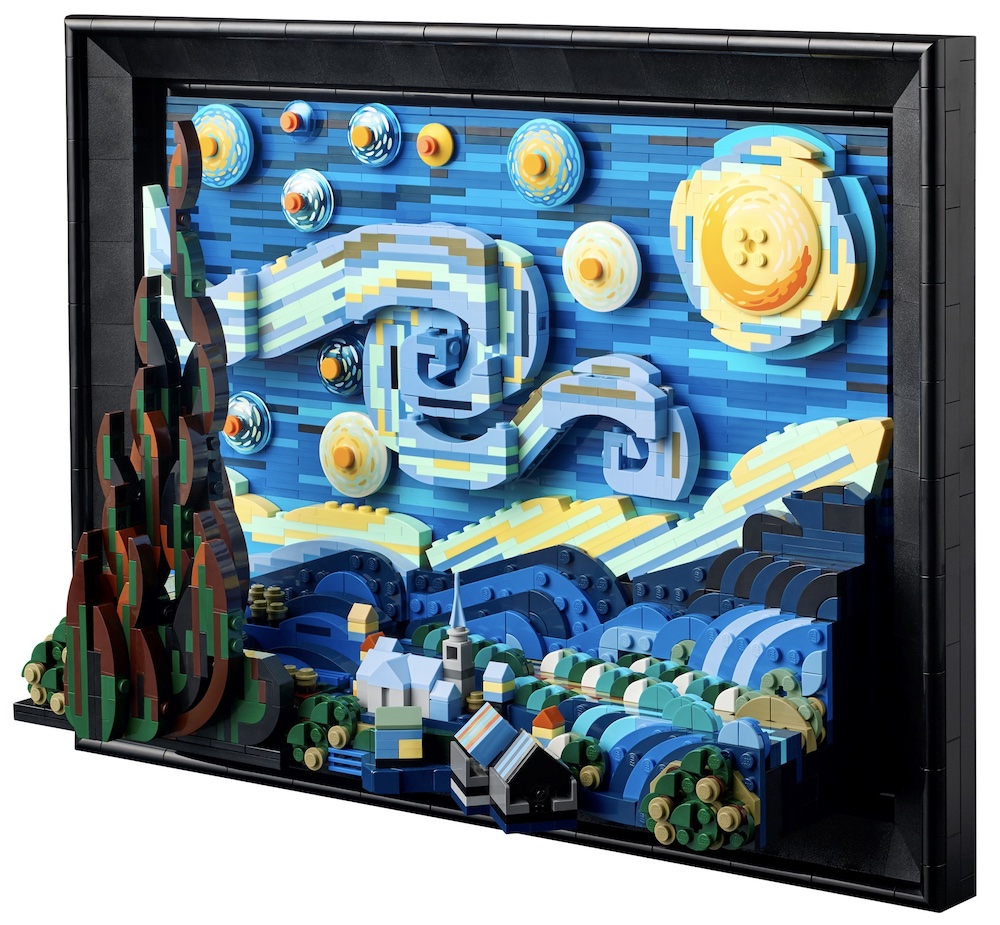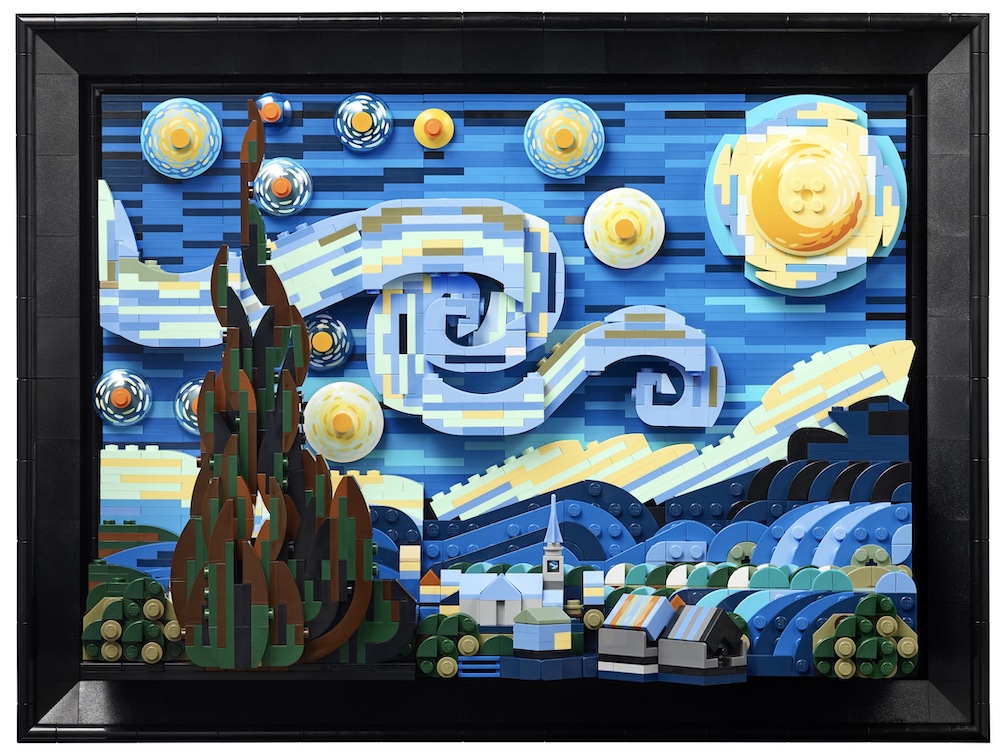 ---