Anime: New Gundam Trailer is Here With 'The Witch From Mercury'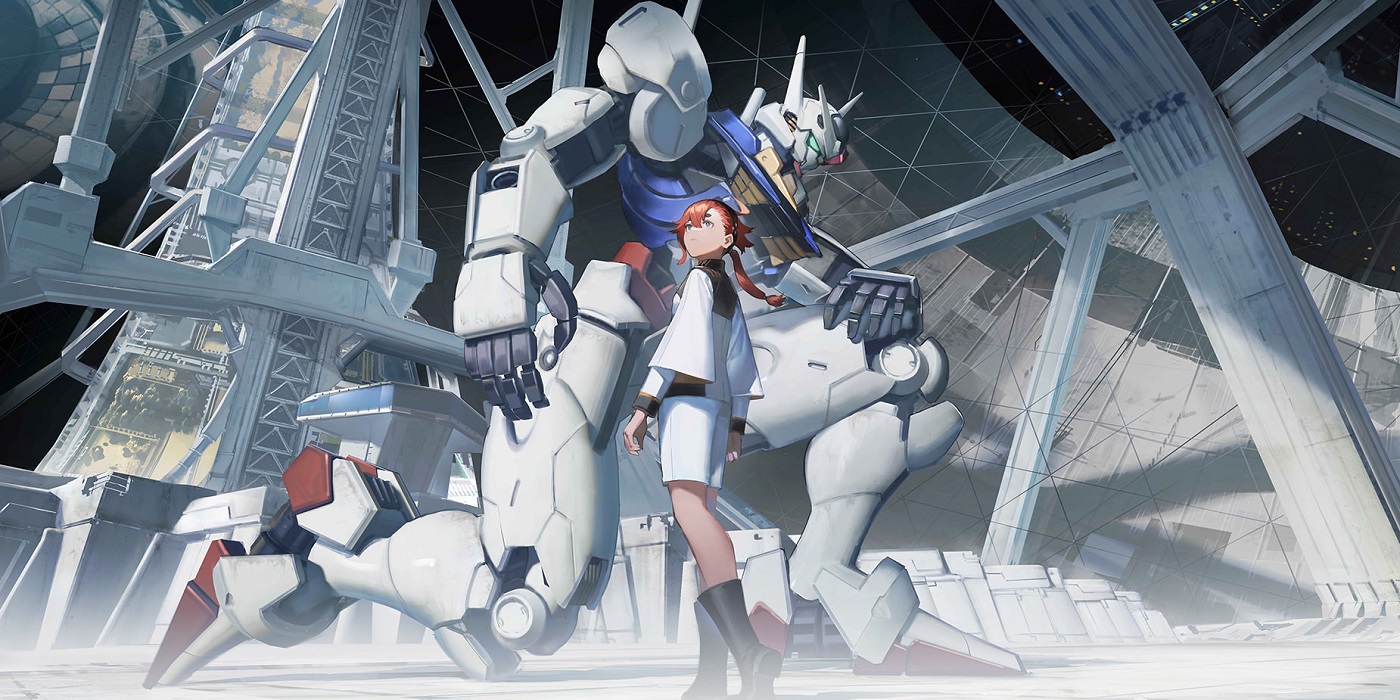 Mobile Suit Gundam: The Witch From Mercury is the next Gundam project in our future, and the trailer is here to introduce you to Suletta.
A few months back we got a hint of the next Mobile Suit Gundam project coming our way. The brand new Gundam and its mysterious pilot were briefly introduced to us, leaving us speculating about the future of the series. But yesterday we got the official trailer for Mobile Suit Gundam: The Witch From Mercury, and we're looking forward to getting back in the Mobile Suit.
The Witch From Mercury
The anime's website describes the story:
"A.S. (Ad Stella) 122: An era when a multitude of corporations have entered space and built a huge economic system. A lone girl from the remote planet Mercury transfers to the Asticassia School of Technology, run by the Beneritt Group which dominates the mobile suit industry. Her name is Suletta Mercury. With a scarlet light burning in her pure heart, this girl walks step by step through a new world."
The trailer doesn't give us a lot to work with and we only know a little about the upcoming show. The upcoming series will be set in a brand new timeline from the rest of the franchise. But as is the case in every Gundam series, humanity has made its way across the stars. Coming from a colonized Mercury, Suletta will be the main character of this series. She will pilot the Gundam Aerial, a powerful new Suit from her home world. Suletta will become a second-year piloting student at Asticassia School of Technology.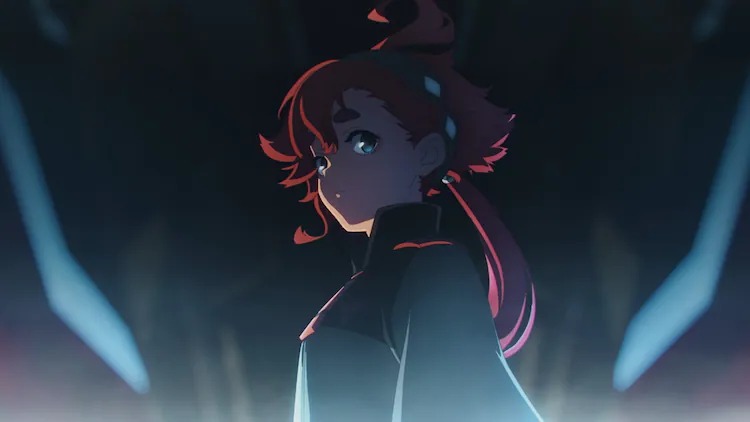 The trailer shows us a few glimpses of her classmates as well as Aerial and some of the other Mobile Suits we can expect to see throughout the series. And Suletta herself is going to be the first female protagonist of a Gundam series.
In some other Gundam storylines, these pilots are known as "Newtypes," a psychic being who developed specifically for this task. And it looks like this series may implement a similar sort of technology. But at this time it's impossible to know for sure. Suletta looks young and we know she is a student, and Gundam has delved into child soldier storylines, so we could easily see this series tacking some darker themes.
More About the Project
Mobile Suit Gundam: The Witch From Mercury is being created by Bandai Namco Filmworks, directed by Hiroshi Kobayashi (Spriggan) and Ryo Ando (Food Wars!). The project will also include a prequel anime called Mobile Suit Gundam: The Witch From Mercury Prologue. Bandai Namco describes the prequel as a full project with its own story. It will debut this summer with the full series debuting on Japanese TV in October. The series is planned to simulcast internationally, and while my guess is Crunchyroll, there is no official word on where we can expect the show to simulcast exactly. The prologue is now airing in Japan but will make its international debut at San Diego Comic Con next weekend.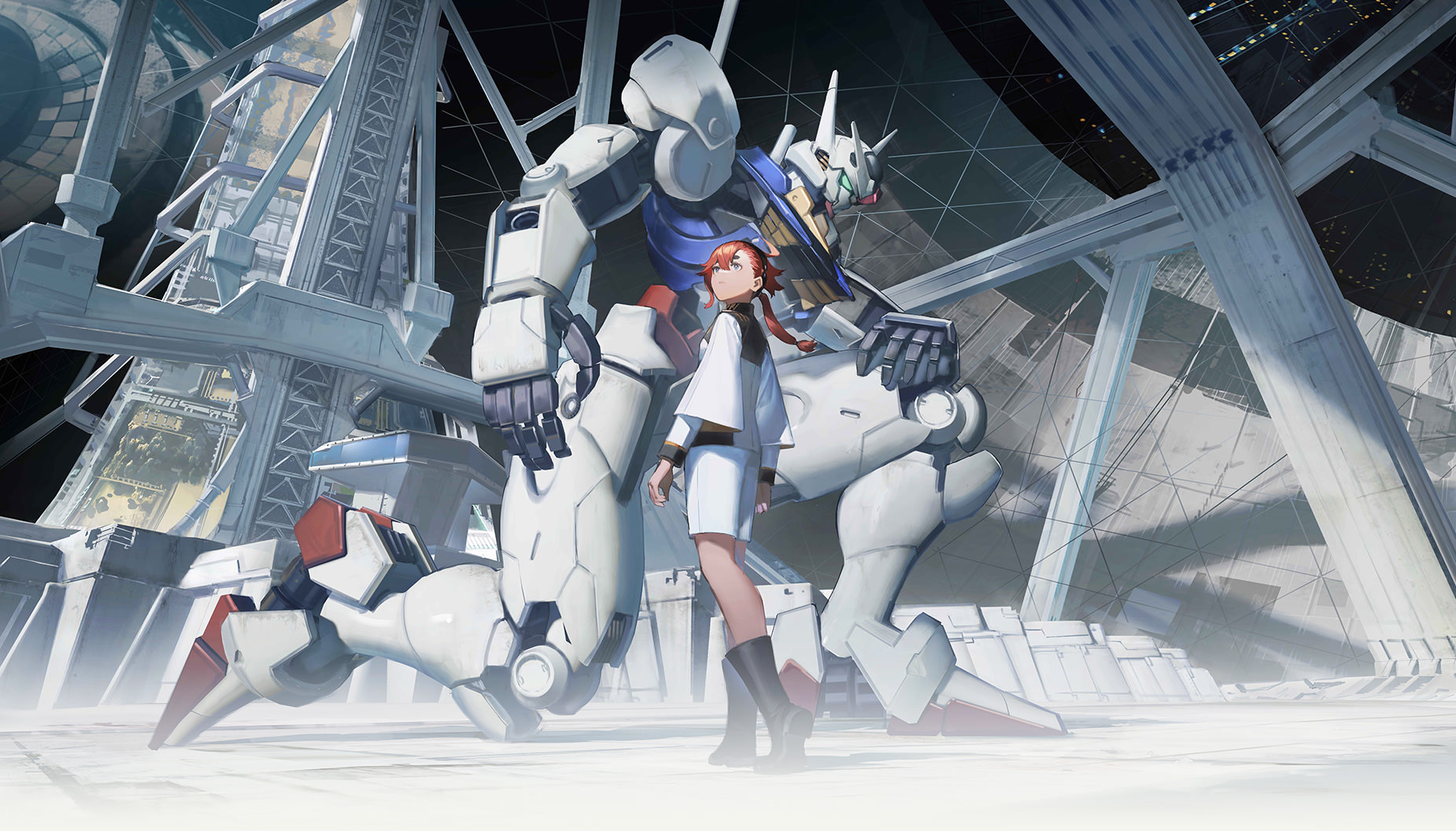 Are you looking forward to The Witch From Mercury? Which Gundam series is your favorite? Would you pilot a Mobile Suit if you could? Let us know in the comments!
Subscribe to our newsletter!
Get Tabletop, RPG & Pop Culture news delivered directly to your inbox.
Ja Ne, Adventurers!