Atari 2600 LEGO Set Will Take You Back to When 8-Bit Games Were Boss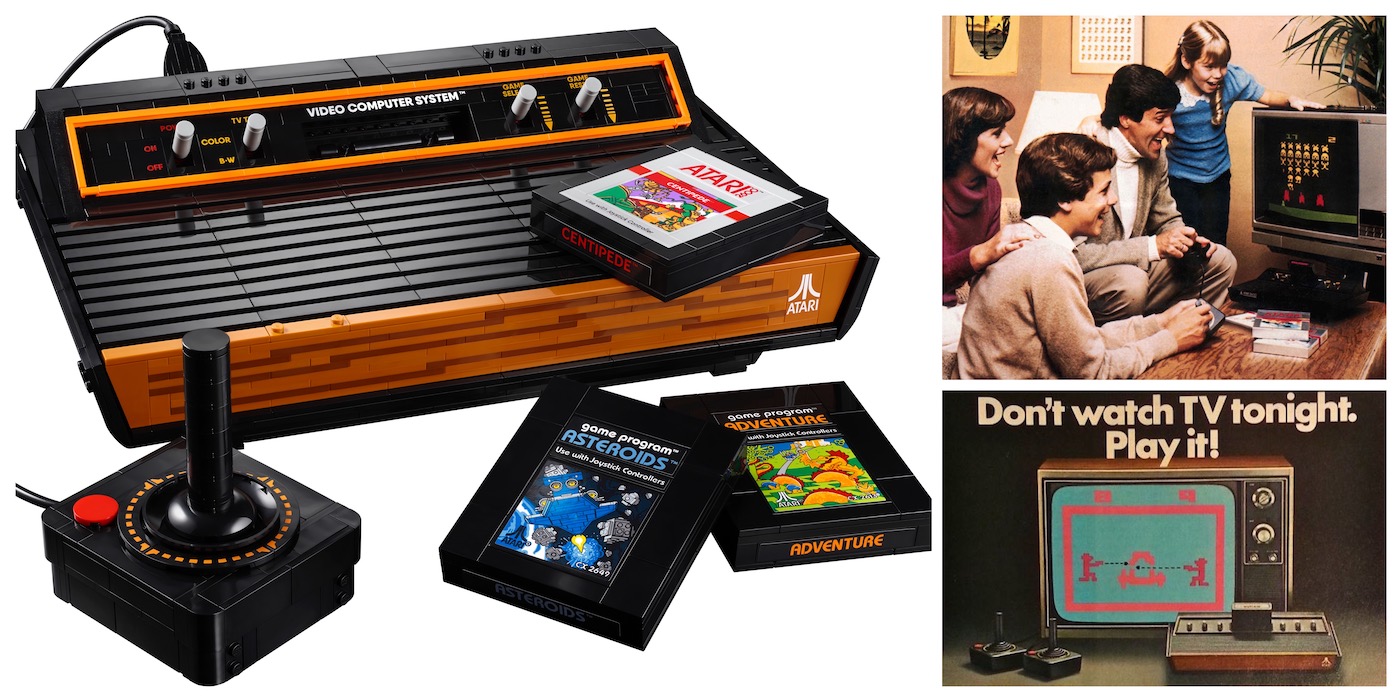 A rad Atari 2600 LEGO set has been announced and it comes with all of your favorite 8-bit games!
Video gaming changed forever when the Atari 2600 hit stores in 1977. The console was on the cutting edge of tech with its microprocessor-based hardware and swappable ROM cartridges that allowed for large game collections without having to deal with a hard drive. The combination was the standard for years. Its joystick controllers gave folks the arcade feel at home. And when the super popular Space Invaders came out on the 2600, Atari had its first killer app.
It's since become a classic for Gen X gamers. They also had some amazing ads.
The Atari 2600 LEGO set's designer, Chris McVeigh, is a lifelong Atari fan.
"The Atari 2600 was one of the most memorable gifts I got as a kid. I recall spending hours and hours in front of the TV, absolutely amazed that I could play arcade games in my own home. There were so many legendary titles, too, including Asteroids, Adventure, and Centipede. This is why it has been such an incredible experience to bring two icons together, Atari and LEGO, in this awesome set. We hope that building this classic console takes you back to those halcyon days when a handful of pixels meant a world of adventure."
His fandom shows. The set looks awesome.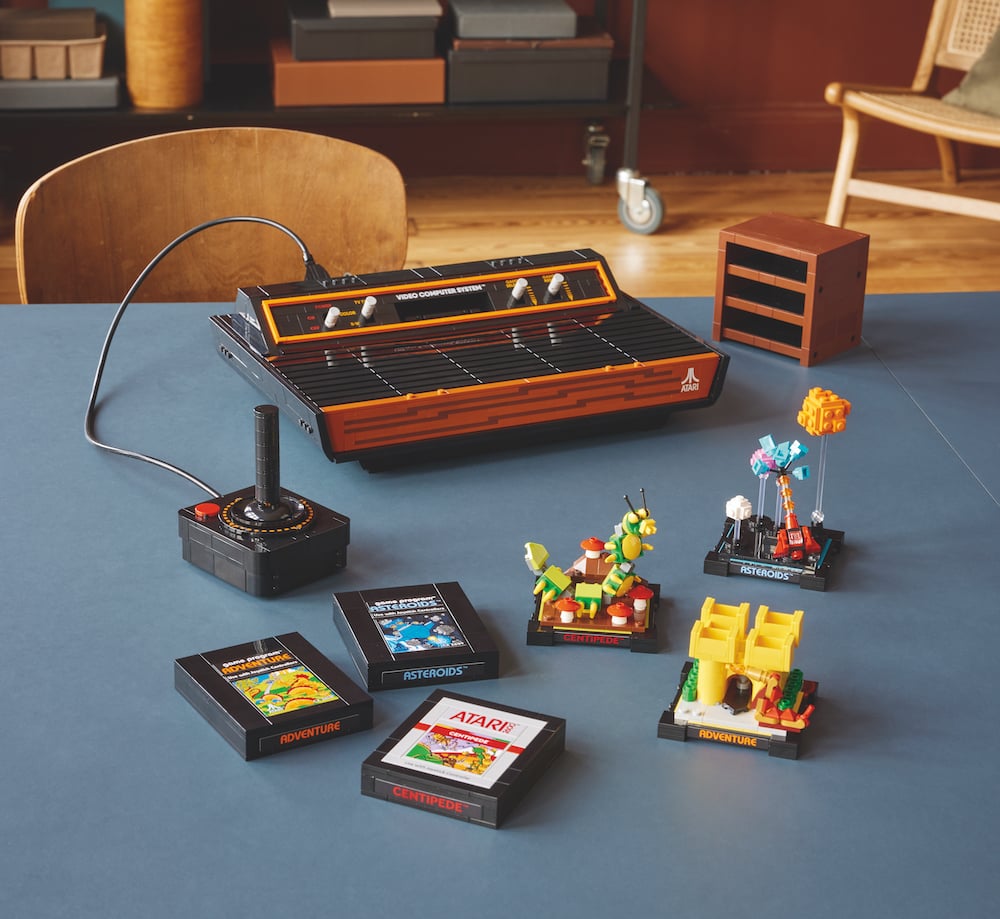 Atari 2600 LEGO Set –

 $239.99
From the unboxing experience through to adding the final brick, building this intricate set is an evocative journey within itself. Activate challenge mode as you build your own console in brick form and take a nostalgic journey uncovering features such as the controller with a joystick that moves to feel just like the original.
Release Date: August 1, 2022
Pieces: 2532
Main console model measures: 3 in. (8 cm) high x 13 in. (33 cm) wide x 8.5 in. (22 cm) deep
Featuring: Console, iconic game cartridges, 3D recreation of the 2D games, joystick, surprise open mechanism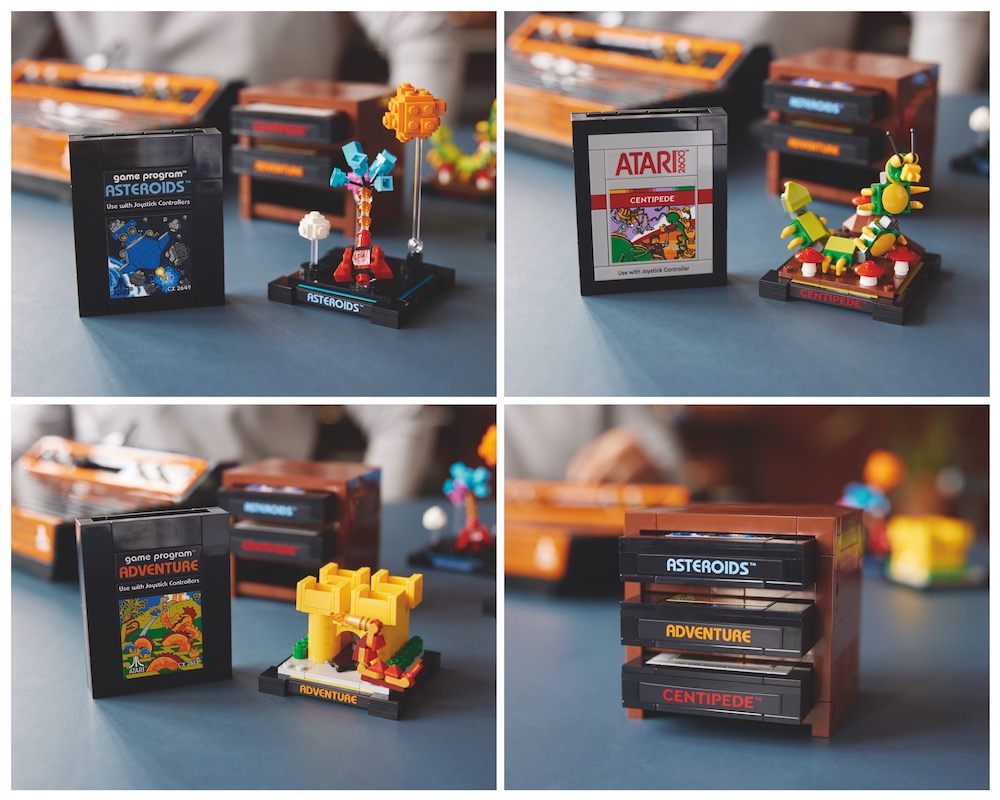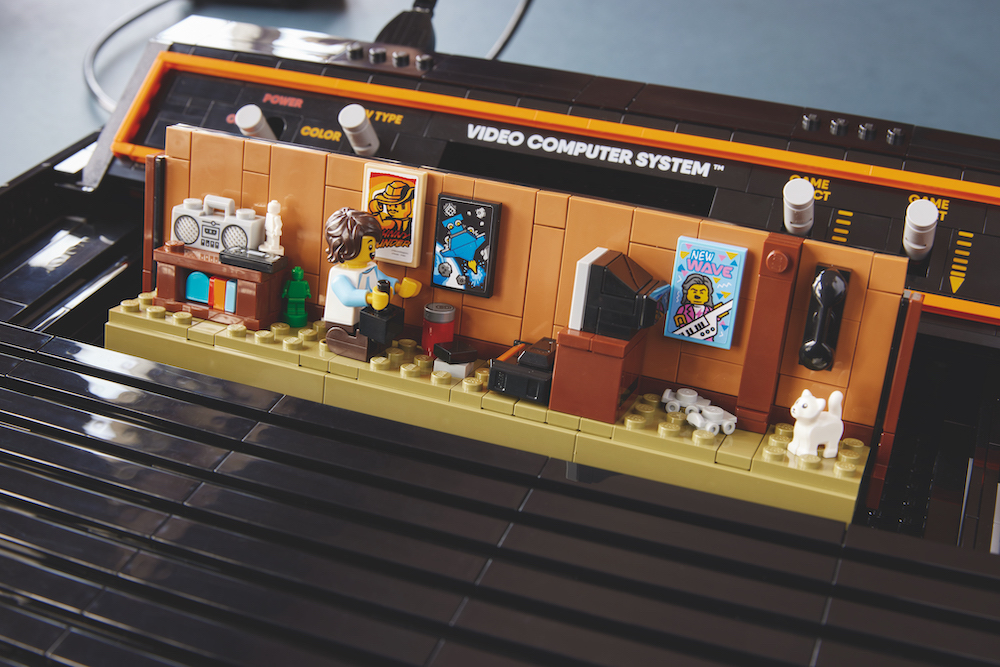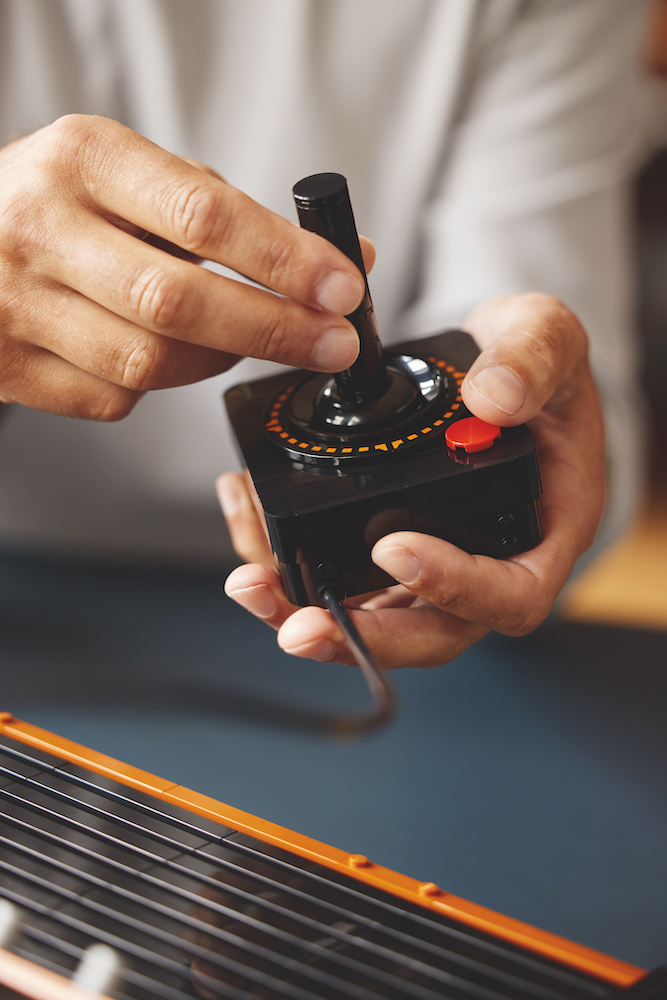 Subscribe to our newsletter!
Get Tabletop, RPG & Pop Culture news delivered directly to your inbox.