'Black Panther: Wakanda Forever' Teaser Debuts Namor in the MCU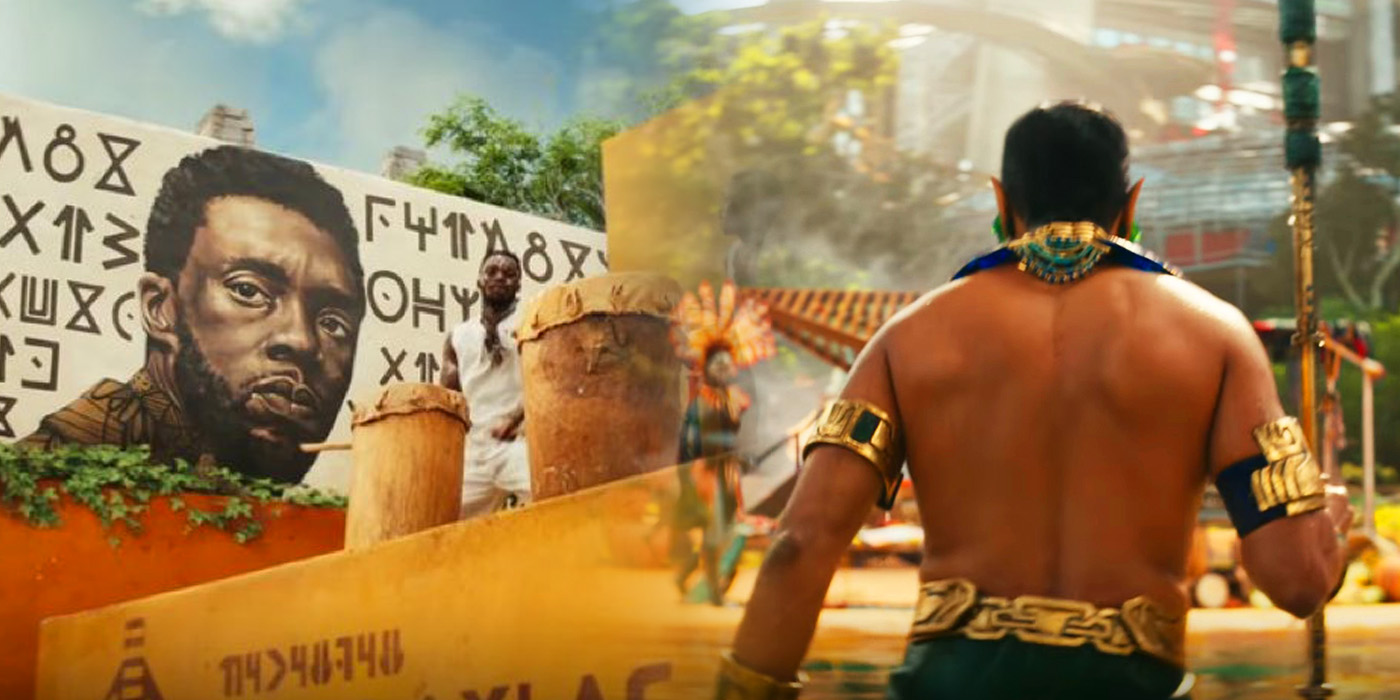 The teaser for 'Wakanda Forever' is here and it is glorious. Wakanda is grieving for its lost king – but does the sea bring a new foe?
Wakanda Forever has faced its fair share of troubling production news – but everything is okay because we have a teaser trailer now. And that trailer has a pretty epic character reveal that's widening the MCU quite a bit.
Wakanda Forever Teaser Trailer
The teaser is full of some very moving shots of Wakanda, including Shuri, Nakia, and Ramonda, as they grieve the loss of their hero and king, T'Challa. The trailer feels bittersweet; a sad celebration of a beautiful life and legacy to the tunes of a beautiful Kendrick Llamar remix of Bob Marley's "No Woman No Cry."
Mixed in with these shots of the Black Panther's home are visions of life in Atlantis – the home of Prince Namor. The prince, played by Tenoch Huerta, is featured fighting alongside our first look at the blue Atlanteans. We also briefly see the introduction of Dominique Thorne as Ironheart.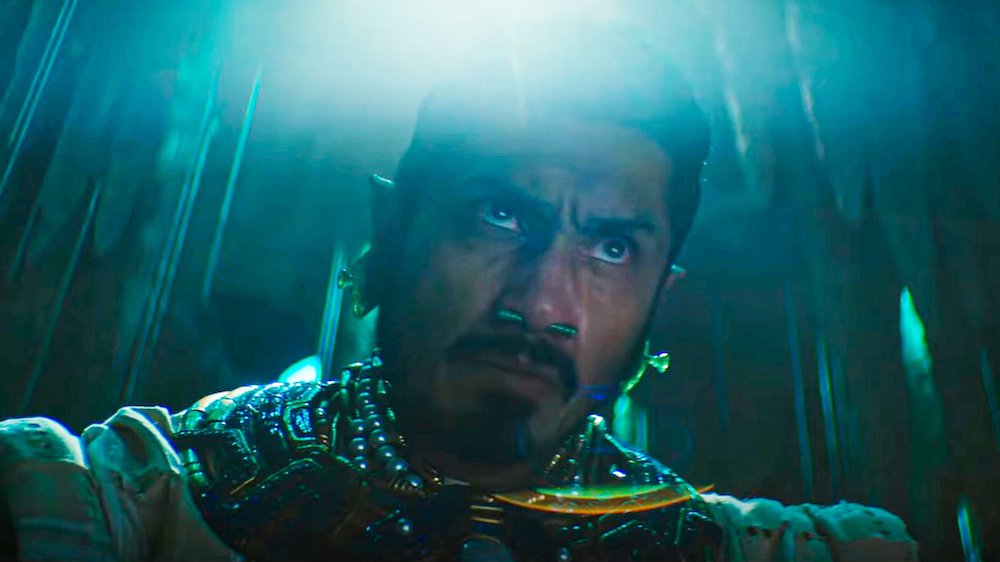 New Poster & Other Panel Highlights
First off, this is how the Wakanda Forever portion of the panel began:
Fans also got a new poster showing the Black Panther mask. But lest you think this is just a tribute to the previous Black Panther, T'Challa, check again. This Panther mask is slimmer with higher arching eyebrows. So the suit has clearly been made to fit someone else.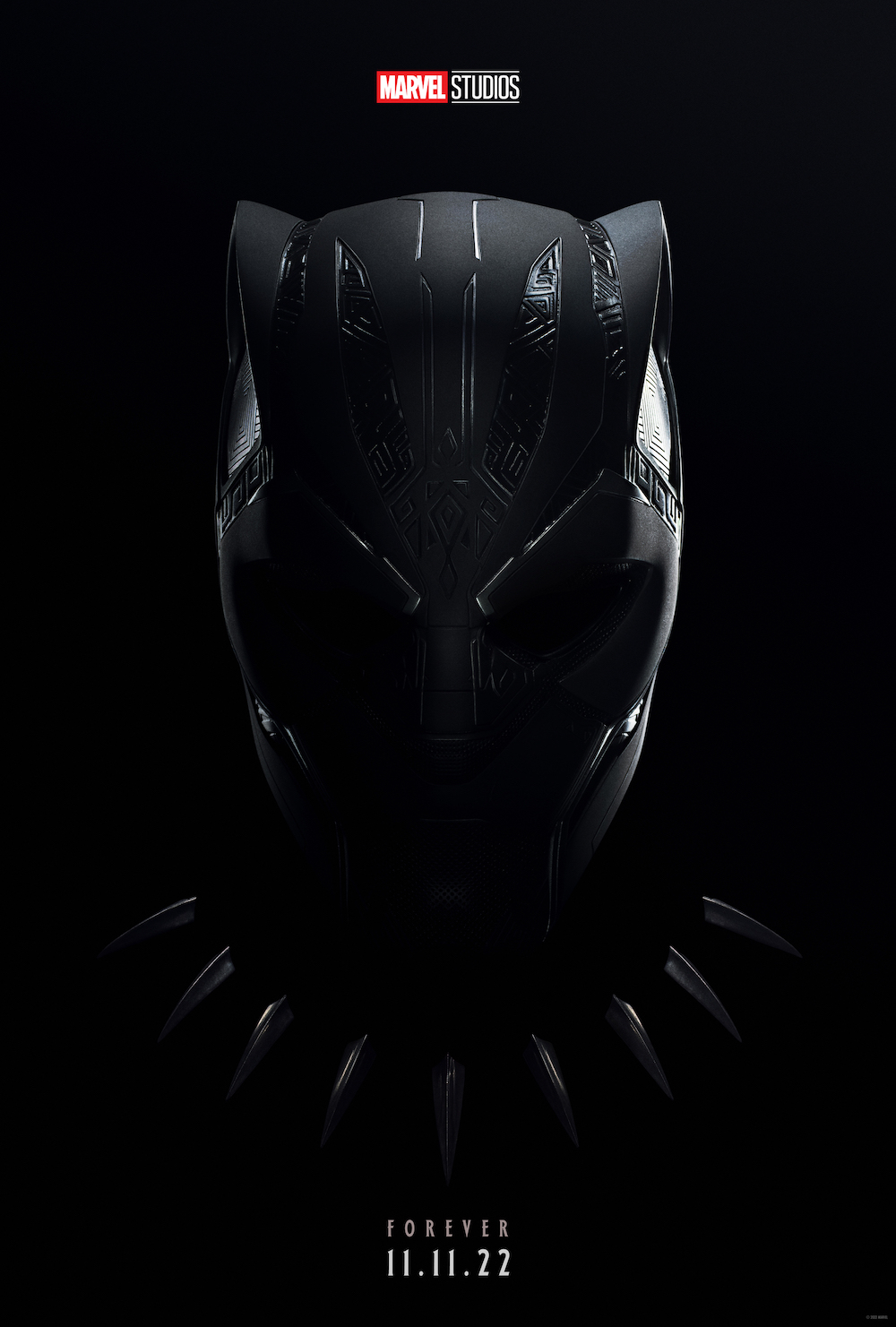 Subscribe to our newsletter!
Get Tabletop, RPG & Pop Culture news delivered directly to your inbox.
Wakanda Forever Cast & Credits
Returning to the series is Letitia Wright as Shuri and the legendary Angela Bassett as Queen Ramonda. Michaela Coel joins the cast as Aneka, a member (and possibly new Captain?) of the Dora Milaje. Dominique Thorne will join the cast as Ironheart Riri Williams, and Tenoch Huerta is Namor.
'Wakanda Forever' will hit theaters on November 11th.