D&D Accessories: Pirate Treasure for Gaming on the High Seas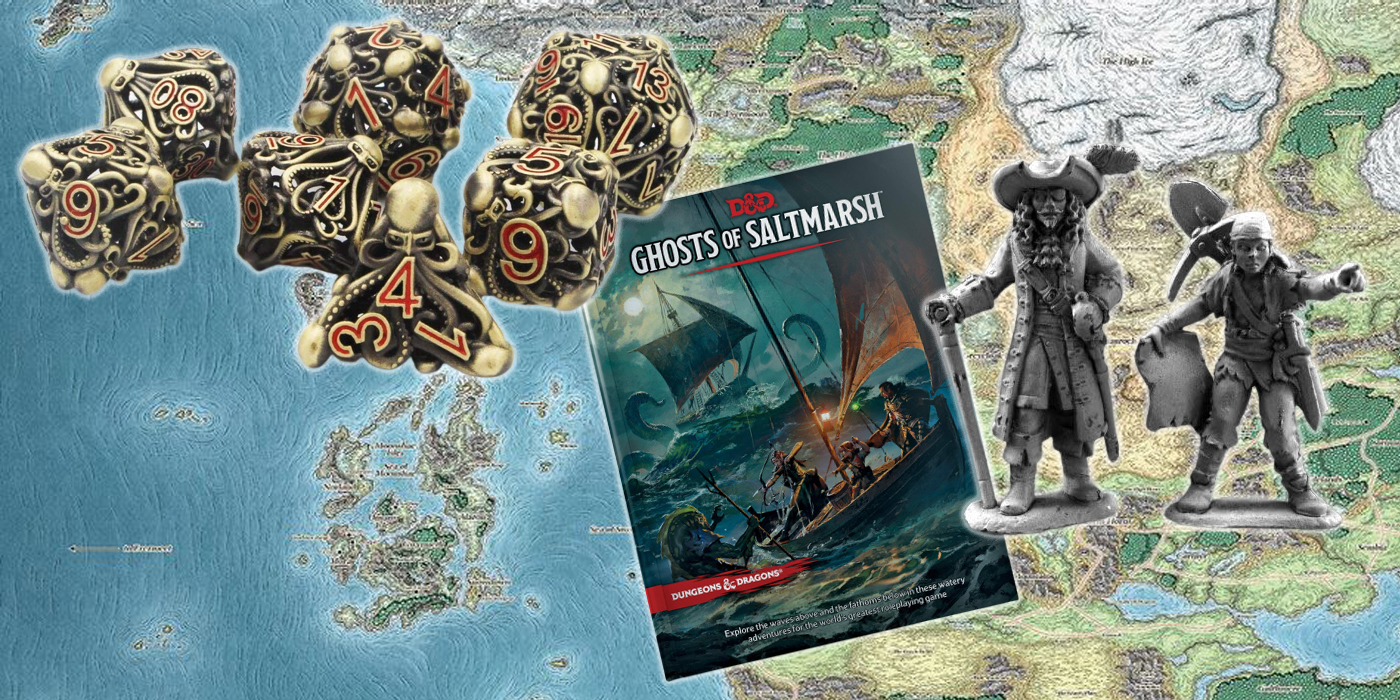 There are a hundred reasons to take your players on a pirate adventure across the seas, and once you do you'll need your pirate treasure.
Pirates should be synonymous with D&D. The time period, the adventure, the treasure, the ability to be a roving freelancer-slash-criminal. It feels like people are hesitant to take their adventures to the high seas, but there are some great monsters out there. So let's all grab this treasure and join a pirate crew.
1. Pirate Ship Dice
If you're looking for D&D swag in a theme, dice are always a great place to start. These clear resin dice are made to look like little ships are sailing in their own private oceans in every individual die. The gold on blue is reminiscent of treasure, and the use of resin bubbles makes the water look a little more realistic. D&D dice like these with a tiny scene inside are full of personality and always some of my favorites.
---
2. Raft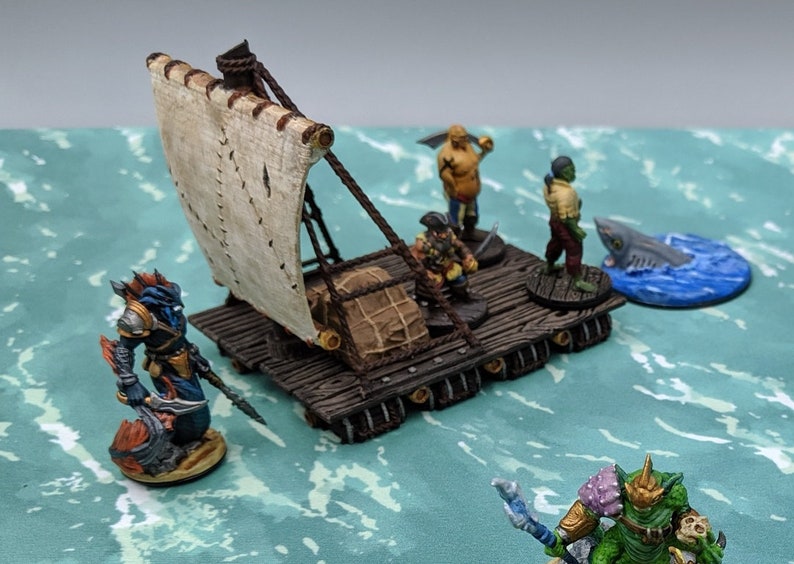 If you're adventuring on the ocean, having to get on the rickety looking raft probably doesn't mean anything good has just happened. But if you're playing Dungeons and Dragons your dungeon master is most likely counting on it. Whether you're escaping something worse or taking a small party to shore, your party has a few reasons to add a raft to the mini shelf. I'm sure your character won't need it for anything terrifying in the future. Probably.
---
3. Ghosts Of Saltmarsh
You want to run a nautical adventure but don't know where to start, Ghosts of Saltmarsh have you covered. This adventure involves drowned sailors, chops hidden in secret coves, and dark magic. Wizards' pre-written adventures are always pretty darn good, and if you're nervous about taking your players to the sea, this is a great place to get your sea legs.
---
4. Sea Monster Dice
There are monsters in the ocean that we don't see often. And these dice are reminiscent of them. If your party is going to be out pirating, you may well run into some terrible squid-like creature. So why not play with some dice that show you're not afraid to meet them. They're a little Lovecraftian and a little Davy Jones and all perfect for a pirate adventure.
---
5. Pirate Minis
And finally, you're going to need a mini or two for your new ocean lifestyle. What's your current mini look like? What's your character wearing? Are they dressed for the ocean? I bet not! And your DM is going to need a whole slew of crew and foes. Yeah, you're going to want to stock up on lots of miniature plastic pirates to paint.
---
Have you played a pirate-themed D&D game before? What kind of sailor or sea dog would you play with friends around your gaming table? Do you think your character would like an adventure at sea, or do they prefer solid ground? Let us know in the comments!
Happy Adventuring!