'D&D: Honor Among Thieves' Trailer – I Have No Idea What's Going On, But it Looks Awesome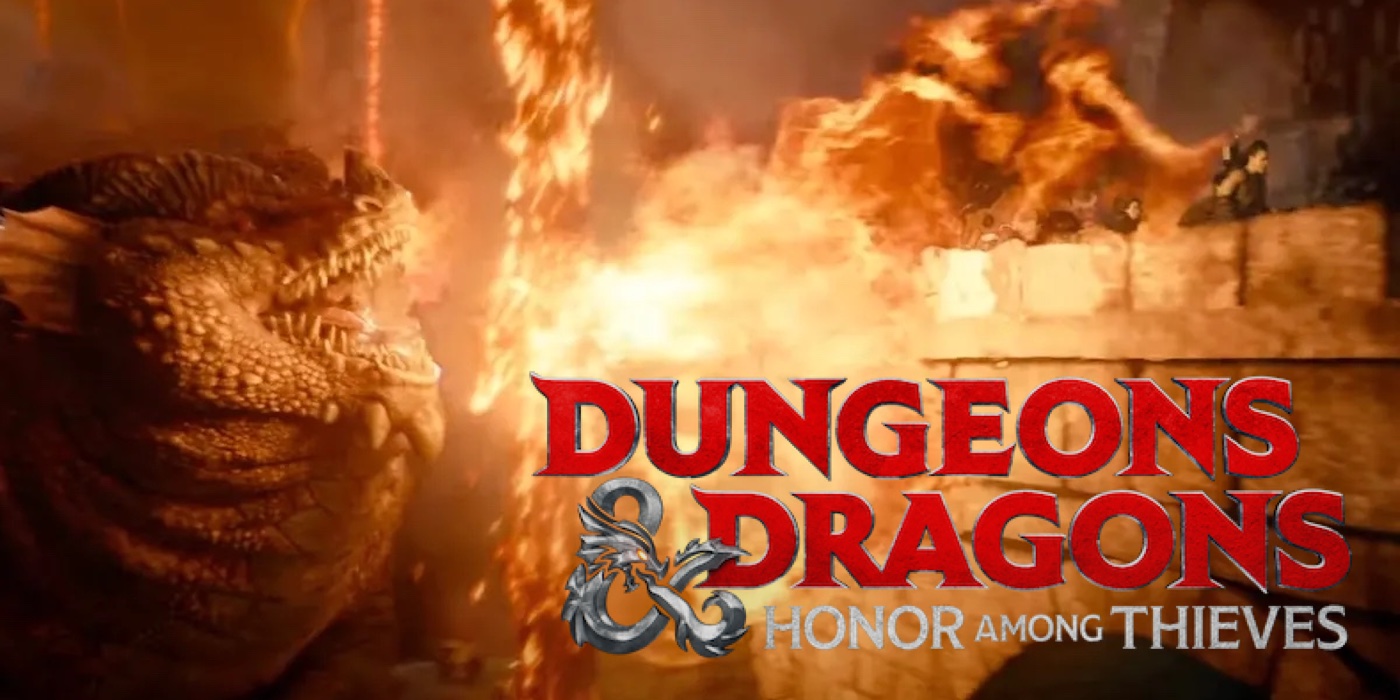 The first trailer for Dungeons & Dragons: Honor Among Thieves is here. It looks like it's going to be a blast – check it out!
This is what happens when a person who has never played D&D writes up breaking news about D&D. Sorry in advance.
The first trailer for D&D: Honor Among Thieves made its debut at SDCC. Descriptions from Hall H say it looks like a LARP with a Hollywood budget. It's very different from the last time the game took to the big screen. Take a look!
"We didn't mean to unleash the greatest evil the world has ever known."
I'm limited in knowledge here. The script does seem to be written by folks that have played more than one campiagn. It's serious about its monsters and adventure, but not so much when it comes to the party itself. Hugh Grant stated that it has a "Monty Python vibe to it." The owlbear and mimic look pretty cool… I don't know what the rest of these monsters are. This trailer makes it look like a heck of a lot of fun, though. And it looks like we're going to be getting goofy songs from Chris Pine as a bard. I'm in.
I will say the lack of Jeremy Irons yelling is a wee bit disappointing.
Chris Pine had this very Chris Pine thing to say:
"[It's] one game that should be played in every single high school in the nation. You can get the bully and the jock — of course, I only speak in John Hughes terms — and I guarantee you no one will remember what class they came from. I just wanted to spread the gospel of 'D&D"
Dungeons & Dragons: Honor Among Thieves Details
It stars Chris Pine, Michelle Rodriguez, Justice Smith, Regé-Jean Page, Sophia Lillis and Hugh Grant. The movie is directed by John Francis Daley and Jonathan Goldstein.
Subscribe to our newsletter!
Get Tabletop, RPG & Pop Culture news delivered directly to your inbox.
A charming thief and a band of unlikely adventurers undertake an epic heist to retrieve a lost relic, but things go dangerously awry when they run afoul of the wrong people. Dungeons & Dragons: Honor Among Thieves brings the rich world and playful spirit of the legendary roleplaying game to the big screen in a hilarious and action-packed adventure.