Everything We Know About 'Star Wars: Andor' So Far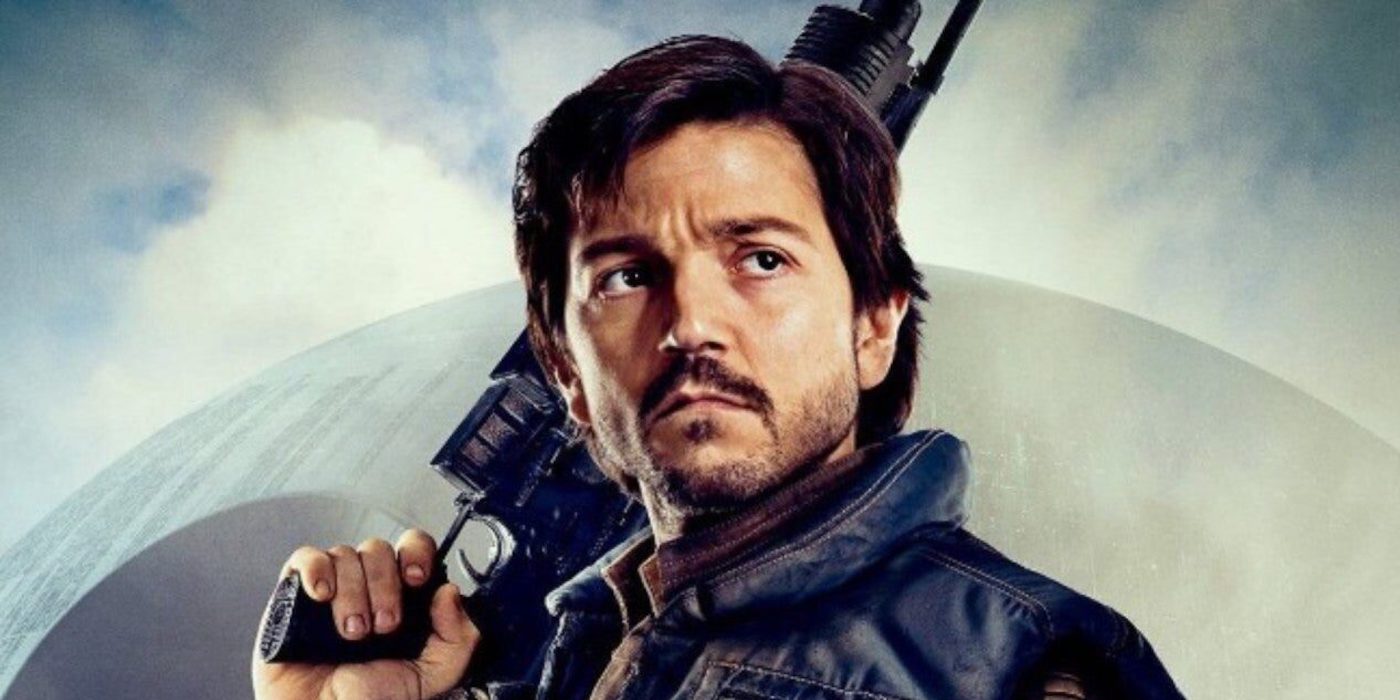 Cassian Andor will be streaming in his own self titled show on Disney+ later this year. Here's what we know about the upcoming series so far.
The success of Rogue One was one of the most surprising and hopeful things to happen to Star Wars media in a long time. Sure, the movie ended on somewhat of a downer, but it really felt like the galaxy was going in a good direction with the movies with likeable characters, meaningful stories, and stakes worth caring about. Fans came to care about the characters who we only had for a few hours. But now Cassian Andor is returning to the screen in his own Disney+ streaming series, Andor. We have a lot of questions, but more are being answered all the time. Here's what we know about the upcoming series so far.
Five Years
According to Empire Magazine, Andor is going to be a huge project. The story will span five years, only the first of which will be explored in the twelve episode Andor series. At this point it's hard to know if this means we can expect to see the story played out over the course of five season, if the story will cover five in-universe years, or both. But regardless, this story is going to be a long one.
We'll See Some Familiar Faces
Diego Luna himself verified that we will "definitely see familiar faces," after production wrapped back in September. But in Star Wars that can mean just about anything. K-2SO, who was played by Alan Tudyk, would make the most sense. K2 had a major role to play and a ton of history with Andor in Rogue One, plus he was a fan favorite. But Tudyk has said himself that he won't be in the series this time around. That said, we've heard that line from Star Wars and Marvel actors before so I'll believe it when I don't see him.
According to IMDB it looks like we will be seeing Mon Mothma as played by Genevieve O'Reilly. We may also get more of Forest Whitaker's Saw Gerrera. But there is room for many more cameos five years before the events of Rogue One and A New Hope.
Possible Release Dates
Disney has yet to announce an official release date for Andor, but they've said in the past that we can expect to see it Q4 of 2022. Kenobi just wrapped up a few months ago, overlapping by a few weeks with Ms. Marvel. And from there fans have a new season of The Mandalorian to look forward to in February 2023. It's not usual for Disney+ shows to overlap, and nearly impossible that two Star Wars titles would share release dates, so a Q4 Andor premier may be right on the money. Some sources have suggested that the show is due to arrive a little early with an August release date. But considering how it's July with no date announced that seems unlikely. Others are still looking toward the end of the year with a November timeframe. Regardless, we should be on schedule to see more of Cassian Andor by the end of this year.
Are you looking forward to watching Andor? When do you think we'll the official release will be? Do you think Diego Luna will finally get to meet Jabba the Hutt? Let us know in the comments!
May The Force Be With You, Adventurers!
Subscribe to our newsletter!
Get Tabletop, RPG & Pop Culture news delivered directly to your inbox.