Kickstarter Highlights: Bosch RPG, 3D Print the Harbingers of the Apocalypse, & More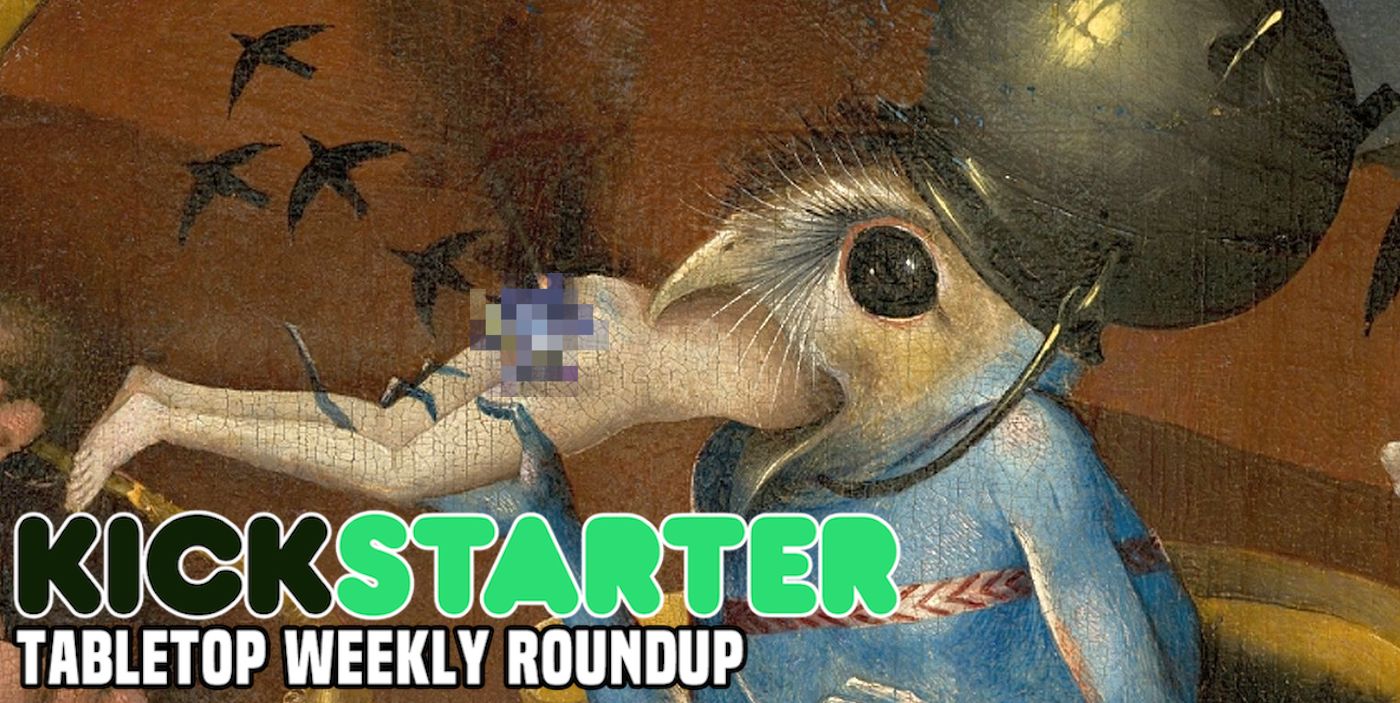 Come check out this week's batch of crowdfunding and Kickstarter highlights – including board games, TTRPGs, and dice!
In Hieronymus, you play a group of refugees fleeing an astral terror known only as the Follower. As it pursues you, you rip your way through reality into strange worldscapes inspired by the paintings of the mediaeval artist Hieronymus Bosch, the Follower only a few steps behind. 
Hieronymus was released in 2021 to acclaim and saw a limited print run. Now it's back to fund the expanded Earthly Delights edition. New maps and content, new character playbooks and expanded guidance for both players and game runners make this a more complete experience.
Pledges start at $13 for a PDF.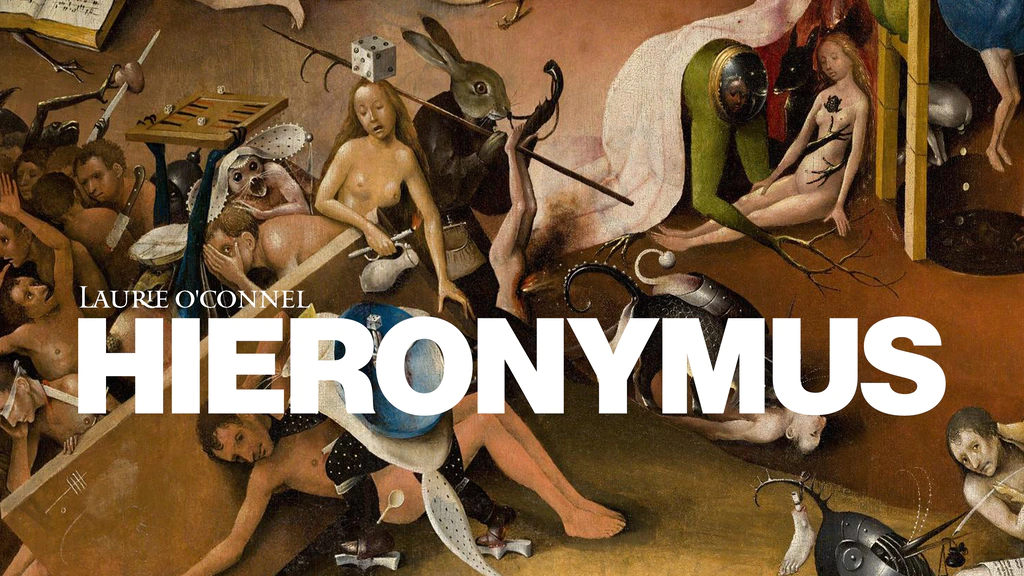 Create Your Own Kingdom – 3D Print
In this project you can get all the projects that I [Oksana Klingel] have created at a very favorable price. More than 400 files of environment, interior, houses, combat and defensive structures and much more. Everyone who backs the project will get  free bonus files!
Pledges start at $18 for a themed set of files.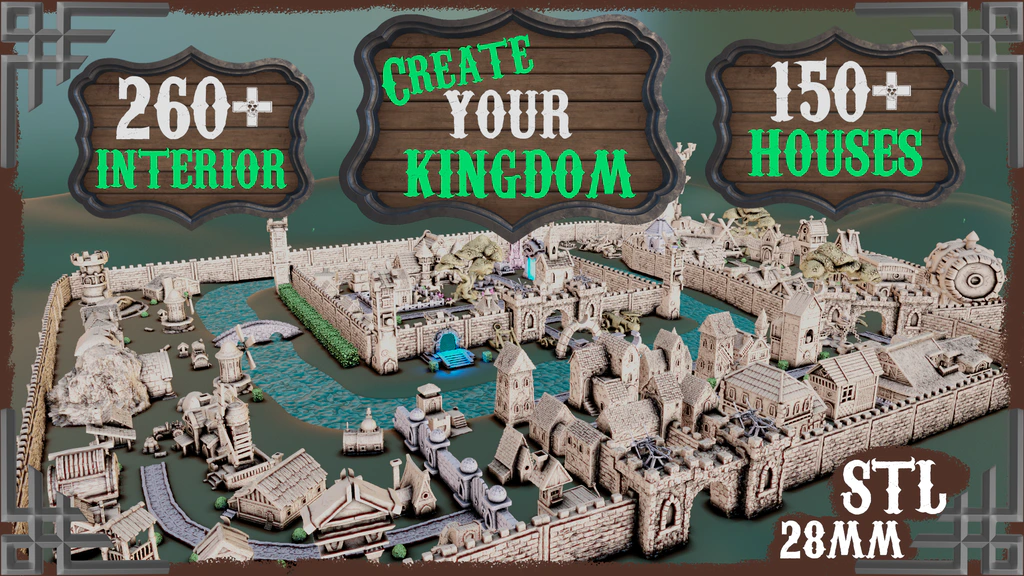 Get your brushes ready, because this one is for the painters; we bring you nine highly detailed models, pre-supported by Atlas3DSS, cut, keyed and ready to print on standard resin printers like the Mars Pro 2, AnyCubic Mono, or Sonic Mini 4k.
Pledges start at $18 for a model.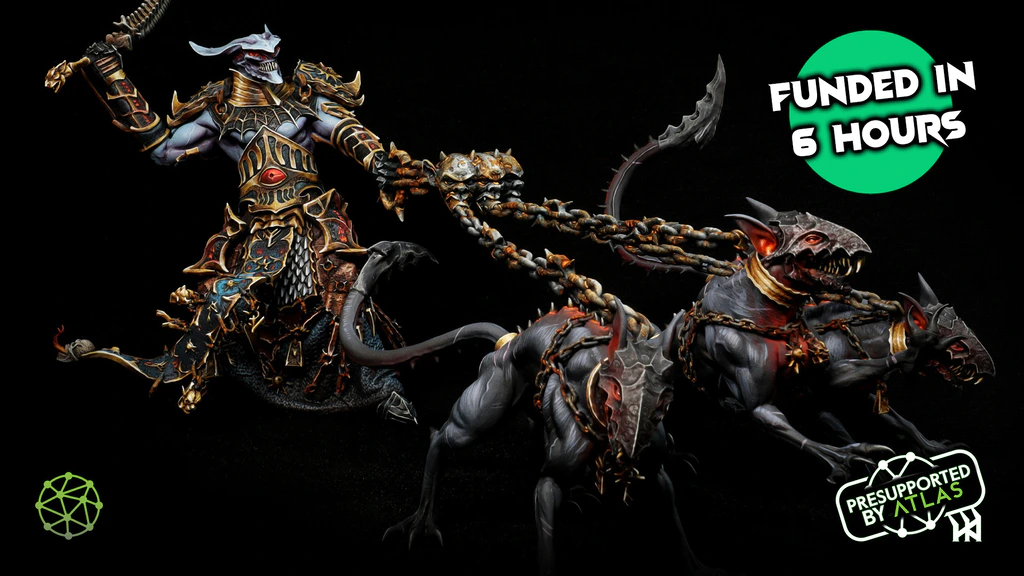 Subscribe to our newsletter!
Get Tabletop, RPG & Pop Culture news delivered directly to your inbox.
In these pages, you will find uses for monsters that have either been long deceased or recently slain by your players! Spirits left behind by fallen monsters become available as resources for players and NPCs alike as templates to grant them new abilities! Within the pages of this book, we examine 30 monsters, each with art crafted by Phil Stone, and see their effects when their spirits are absorbed, causing a transformation which allows others to utilize powers and abilities that the base creature had access to in life.
Pledges start at $9 for a PDF.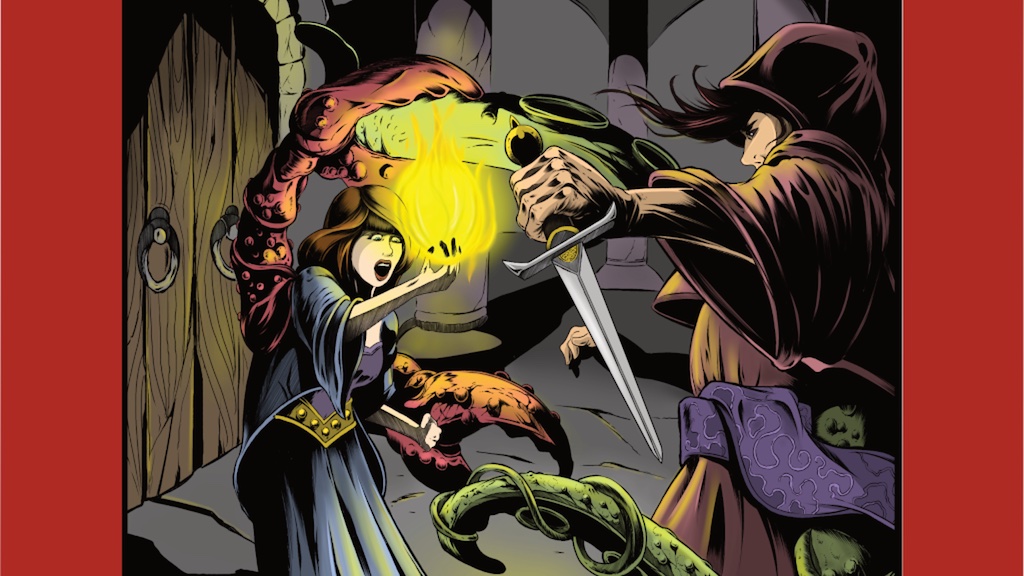 Journey into a dark-psychedelic realm where nothing is quite as it seems. Delve deep into the shifting Labyrinths of the Archetypes and confront what it truly means to heal.
EXIT VEIL explores healing. Both thematically and in its gameplay. Borrowing from MMO healing classes EXIT VEIL's innovative turn-based combat will push players to clinch victory from the precipice of certain defeat. At the core of EXIT VEIL is a unique deck of tarot cards. This deck unlocks the player's abilities in-game. The printed EXIT VEIL TAROT deck is fully integrated with the game and acts as the player's gateway to many hidden secrets.
Pledges start at $25 for the game.