'Little Demon' – The Anti-Christ But Funny Thanks to 'Rick & Morty' Co-Creator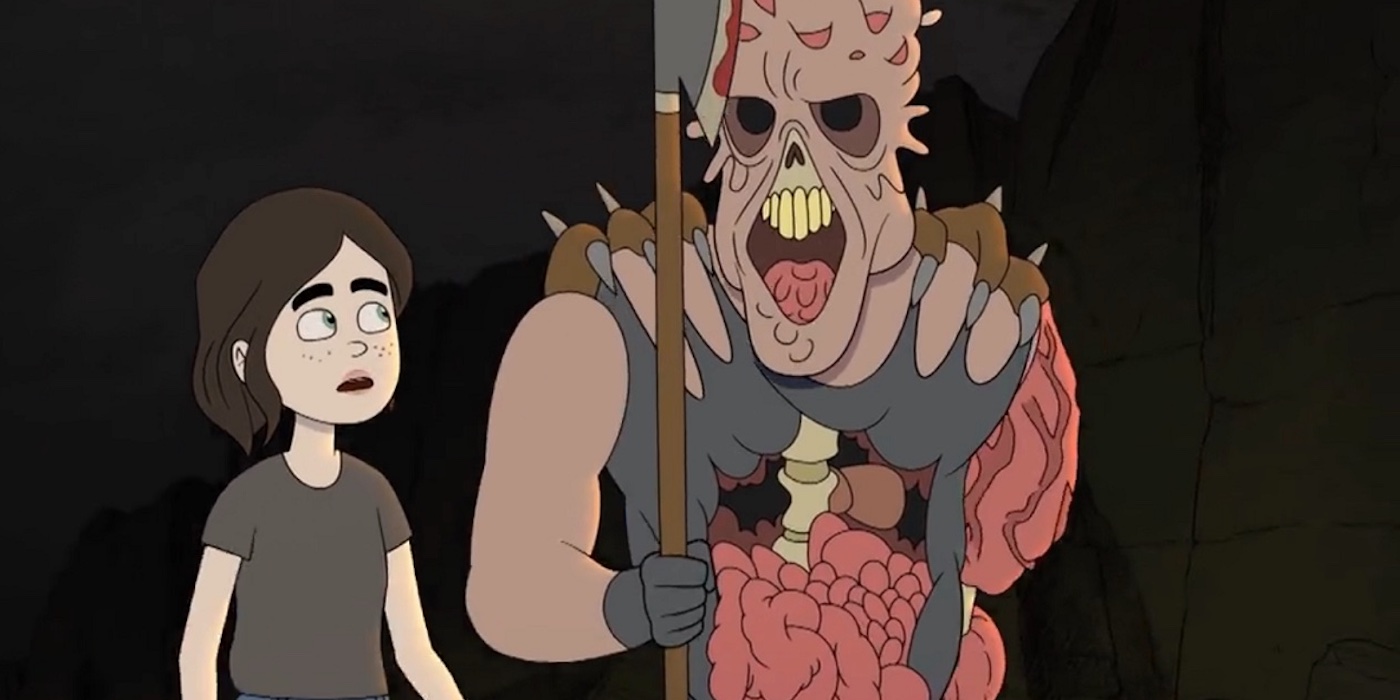 Little Demon tells the sordid tale of 13-year-old Chrissy who just happens to be the anti-christ. From Dan Harmon, co-creator of Rick & Morty.
Pre-teen Chrissy is starting a new school and the bullies are relentless. But, that may not be the case for long – she discovers she's the devil's daughter after killing a few of them and opens a portal in the sky above her school. She meets her dad, his minions, and finds out who her mother really is. And she still has to deal with the kids at school.
The show definitely has Harmon's sene of humor and visual style. He's not the only one on board – Darcy Fowler, Seth Kirschner, and Kieran Valla have creator credits.
There's blood, guts, a heaving helping of weird, and a great voice cast.
Little Demon Details
The voice cast includes Aubrey Plaza, Lucy DeVito, and Danny DeVito. It also has a long list of guest stars including the one and only Mel Brooks.
It has been 13 years since being impregnated by Satan, and a reluctant mother, Laura, and her Antichrist daughter, Chrissy, attempt to live an ordinary life in Delaware. However, the two are constantly thwarted by monstrous forces, including Satan, who yearns for custody of his daughter's soul.
Little Demon is coming to FXX and Hulu on August 25.