ILM Documentary Highlights How the Visual FX Company Changed Cinema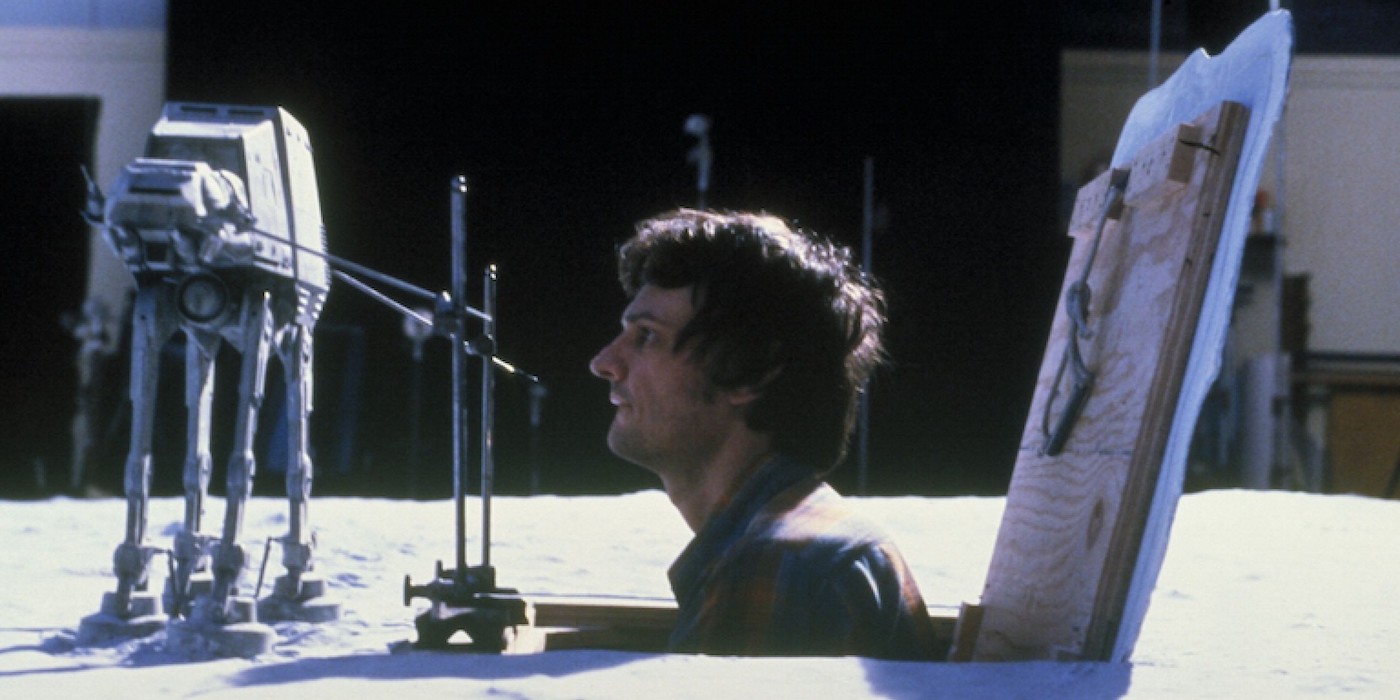 This new doc gives a behind the scenes look at Industrial Light & Magic's history. From 1975's A New Hope to projects in the works now.
Industrial Light & Magic has led the visual effects industry for decades. They were founded by George Lucas and became the first major effects house. From making stop motion miniatures to cutting edge computer graphics – they've done it all. They've got credits on hundreds of movies and shows; if you've watched an action movie in the last forty-five years you've seen their work.
This new documentary from Disney+ showcases the special visual effects, animation, and virtual production divisions. I'm very excited for this. The non-acting parts of making movies are really interesting to me. I love niche industry documentaries like Making Waves. I've watched the extras discs of the LoTR box sets more than I have the movies. I want to see the things done by people that don't get their name on the marquee and show up in fancy clothing at awards shows.
Light & Magic Details
The six-part doc includes interviews with ILM team members from it's founding to now, plus directors like Spielberg and Cameron. It also includes a bunch of never before seen behind the scenes footage.
"Granted unparalleled access, Academy Award-nominated filmmaker Lawrence Kasdan takes viewers on an adventure behind the curtain of Industrial Light & Magic. Learn about the pioneers of modern filmmaking as we go on a journey to bring George Lucas' vision to life. These filmmakers would then go on to inspire the entire industry of visual effects."
Light & Magic debuts on Disney+ on July 27th.