'Shazam 2' & 'Black Adam' Trailers Reveal a Larger, Hero-Filled DCEU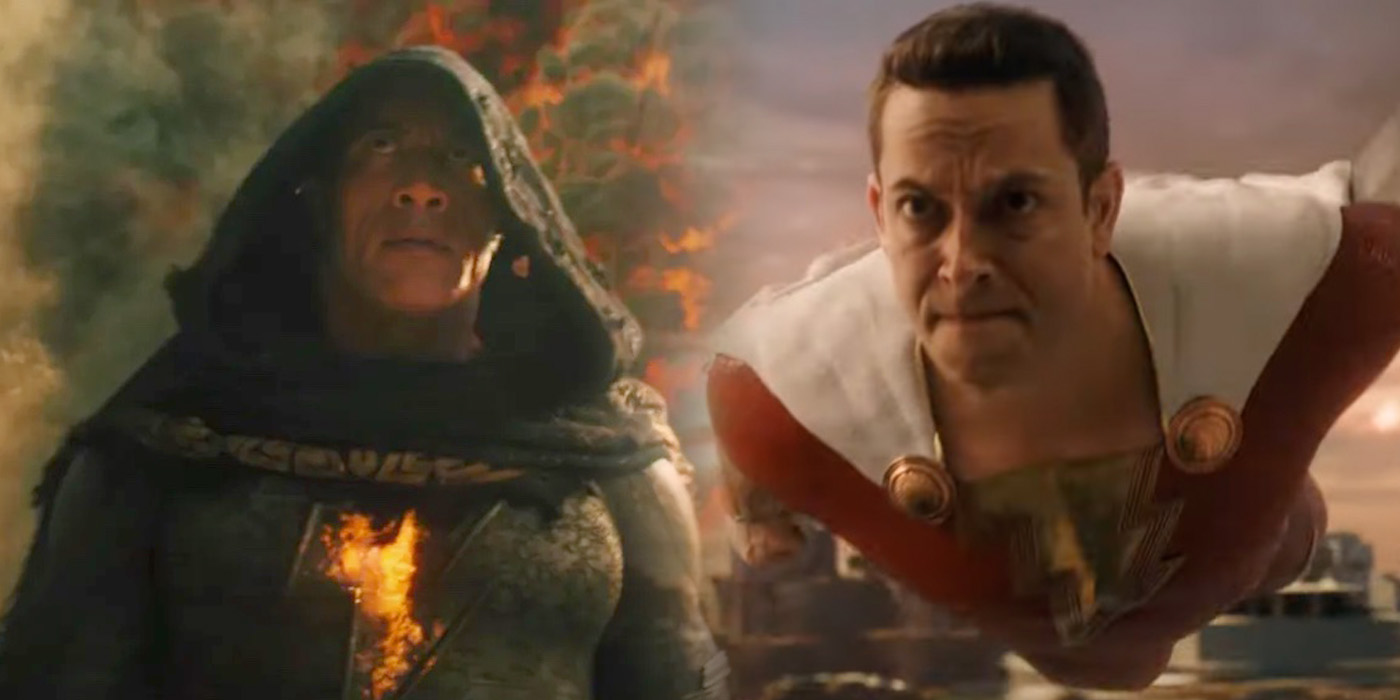 SDCC gave us so many thrilling moments, including the 'Shazam 2' and 'Black Adam' trailers. And we caught plenty of DCEU details in both.
Now that we've all had time to bask in the glow of the new SDCC trailers, it's time to see if we can figure out exactly what that ol' wizard Shazam and his superheroes are up to. Black Adam and Shazam 2: Fury of the Gods are only months away from theaters, and everyone is hyped. And thanks to two amazing new trailers for each, we've now got an idea of how these heroes (or antiheroes) are going to shape the future of DC's film franchise.
Black Adam vs. The Justice Society
The newest trailer for the anti-hero's origin story gave us a clearer idea of what to expect come October. For one, we see what looks like a gutwrenching scene showing the death of his son and his life as a slave. And once he's broken free from his ancient prison, it's clear he's out to punish the modern world for the pain of his past.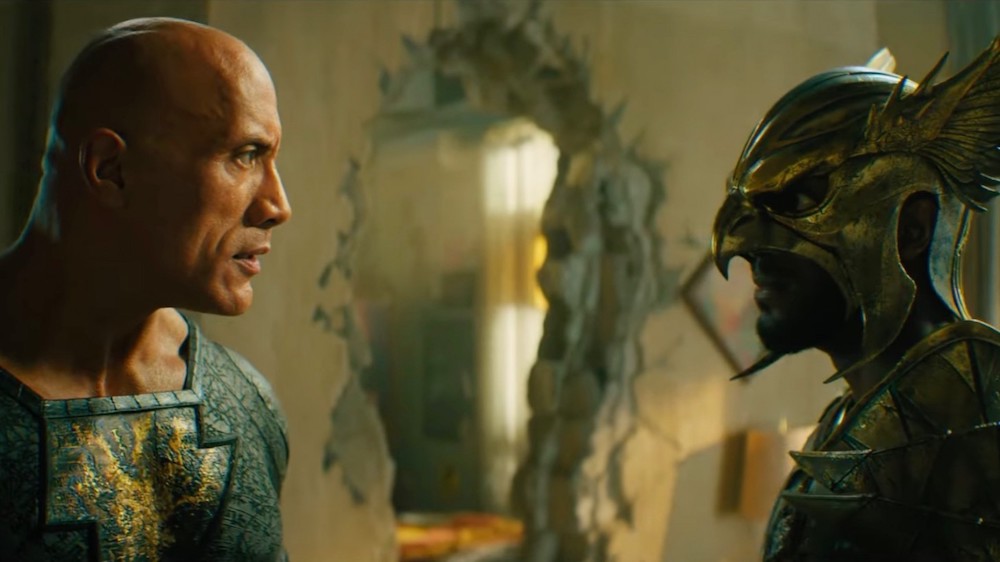 We also get several incredible shots of the Justice Society doing its justice thing. This included Cyclone getting spinny and the Atom getting gigantic. Black Adam goes head to head with Hawkman, practically slapping him out of the air. And the trailer features no shortage of shots showing just how friggin' cool Peirce Brosnan's Doctor Fate is going to be. My personal favorite moment is when he just whips off the helmet and suddenly he's out of his work clothes and back to regular Kent Nelson.
Based on Kent's voiceover, we can assume that the Justice Society is trying to appeal to Black Adam's better emotions. He says that Adam has two paths ahead of him, one of destruction and one of salvation. And thanks to some leaked merch, we already know that this movie actually has its own villain, and it ain't Black Adam.
Highlight the next line if you're curious about that character spoiler.
The demonic host Sabbac is a classic Captain Marvel villain who'll be appearing in the film.
Meanwhile, During the Panel…
Certain details about the film were also teased when Dwayne Johnson took to the stage to answer some audience questions. For one, it was confirmed that Viola Davis will once again reappear as notorious hardass Amanda Waller. It's been speculated that she could have something to do with the direction of the Justice Society. Personally, I don't see the superhero team, particularly Doctor Fate or Hawkman, taking orders from Waller or the U.S. government. But I do see Waller getting involved, bossy, and shady about it.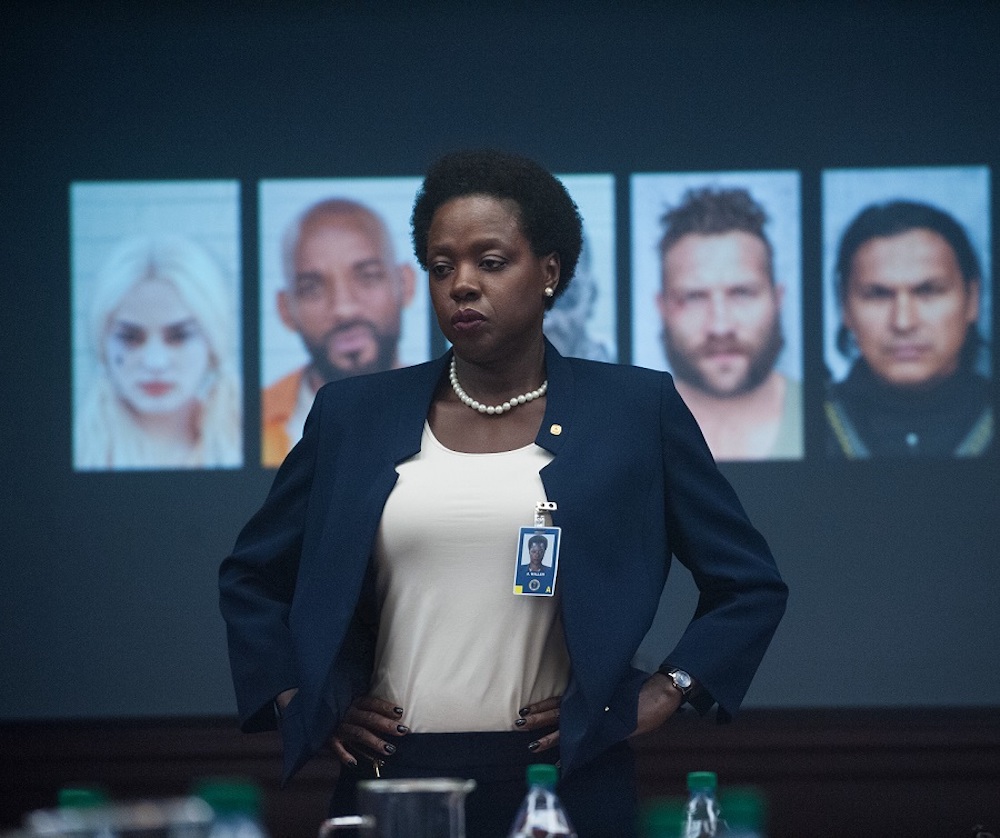 And of course, we can't forget to address the Kryptonian (not) in the room. Rumors preceding SDCC suggested that DCEU Superman star Henry Cavill would be at the convention to help announce his next appearance in the red cape. And while Caville didn't actually appear, his ears may have burned when an audience member asked who would win in a fight between Superman and Black Adam.
Subscribe to our newsletter!
Get Tabletop, RPG & Pop Culture news delivered directly to your inbox.
Of course, The Rock has plenty of experience talking smack to a powerful opponent… and he could have done just that. But instead, the actor coyly replied that it depended on who would be playing Superman. There are plenty of opportunities in the future for Cavill to suit up – and we can't help but wonder if a Shazam-Supey team up against Black Adam is teased in one or both films' post-credits scenes.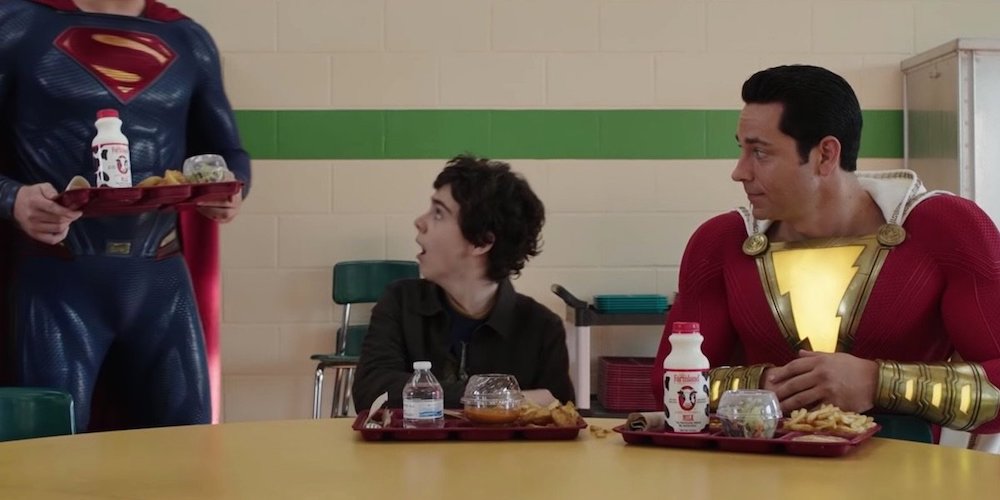 Shazam 2: Fury of the Gods Trailer
Just a few months after Black Adam premieres, we'll also get the pleasure of checking in with the Wizard's other beneficiary, Billy Batson, and the Shazam family. In this look, Billy appears to be struggling with his identity as the superhero-whose-name-isn't-Shazam. A few years into fighting crime, he's comparing himself to other major staple characters in the DCEU's Justice League. Characters like Aquaman, the Flash, and even Ben Affleck's Batman are shown as his super-peer-oes – except Billy is actually a teenage boy.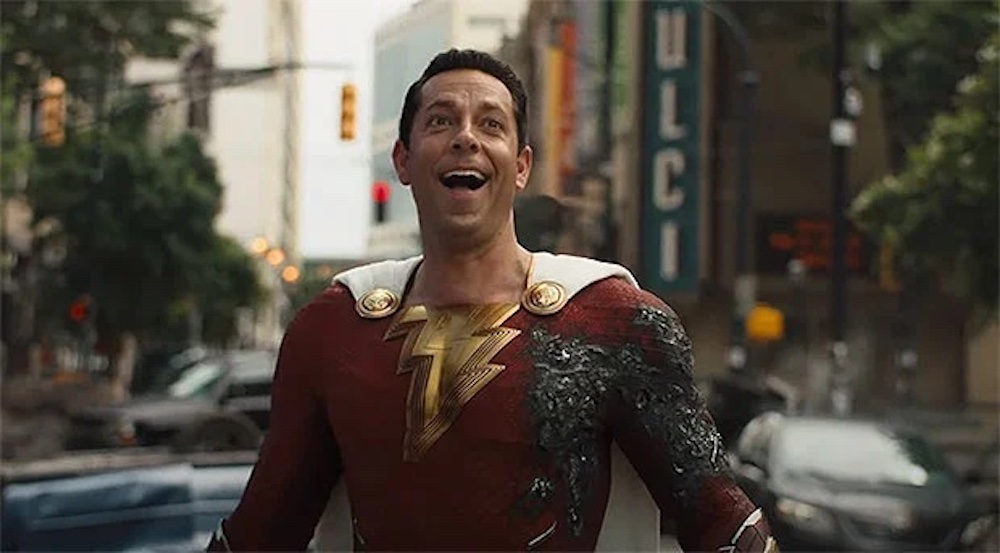 The trailer also reveals that the Shazam kids are all kind of doing their own thing, building on the conflict that began in the first movie when Mary got her college acceptance letter. During the panel, delightful jellybean of joy Zachary Levi revealed that the superfamily is also dealing with super drama, and we're going to get a look into their unusual and powerful family dynamic. Plus, thanks to a brief moment in the trailer, we see that the kids have all decorated their lair, and I can't wait to get a peek at that.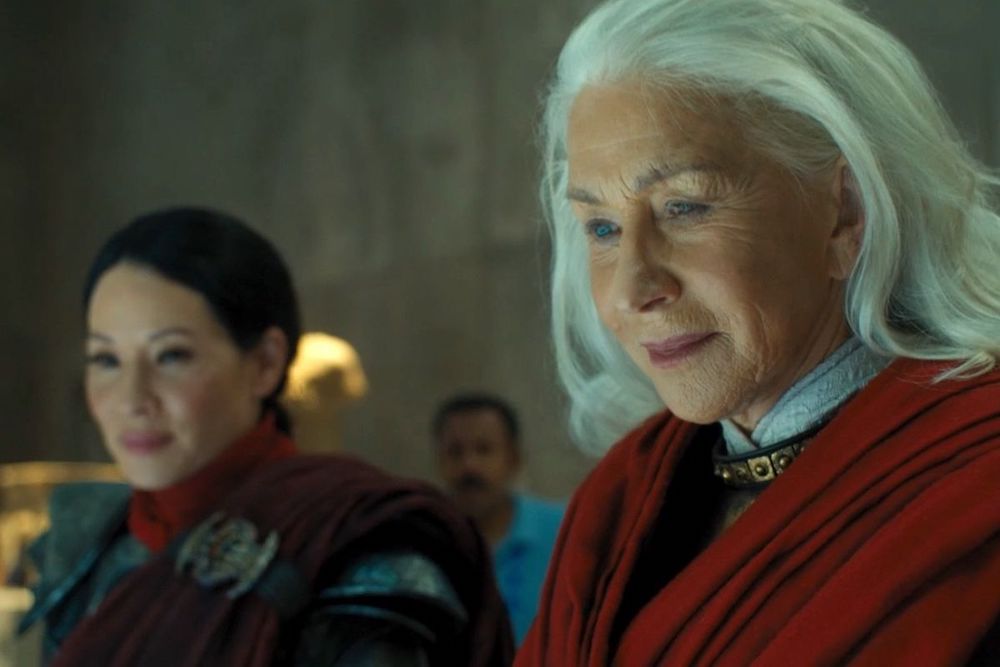 Of course, the Daughters of Atlas are a pretty big part of the trailer as well. Their father was killed by the Wizard Shazam, and now the sisters are out for revenge against all who wields his power. Two of the sisters, played by Helen Miren and Lucy Liu, are definitely on the godly-wrath train. But the last, played by Rachel Zegler, seems to be getting pretty close to Freddy. She may be inclined to help the Shazam family defeat what's coming.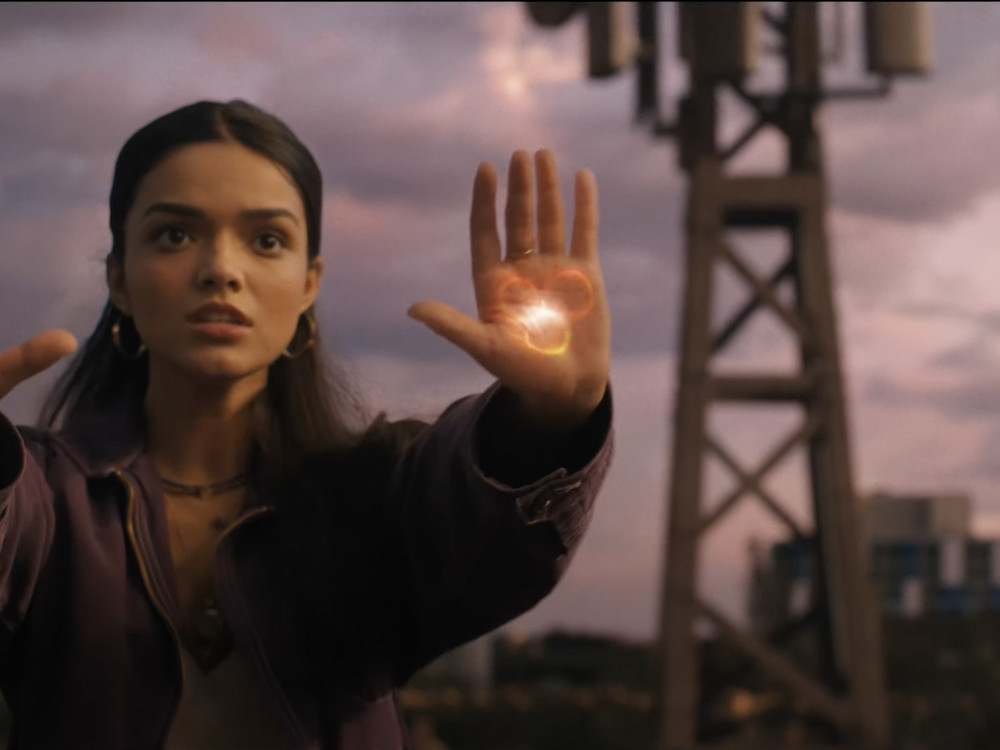 And what's coming is a giant dragon.
Did you catch any easter eggs we missed? Let us know in the comments below!