Add 100s of Magic Items to Your 5E Campaign With 'Arcane Armaments'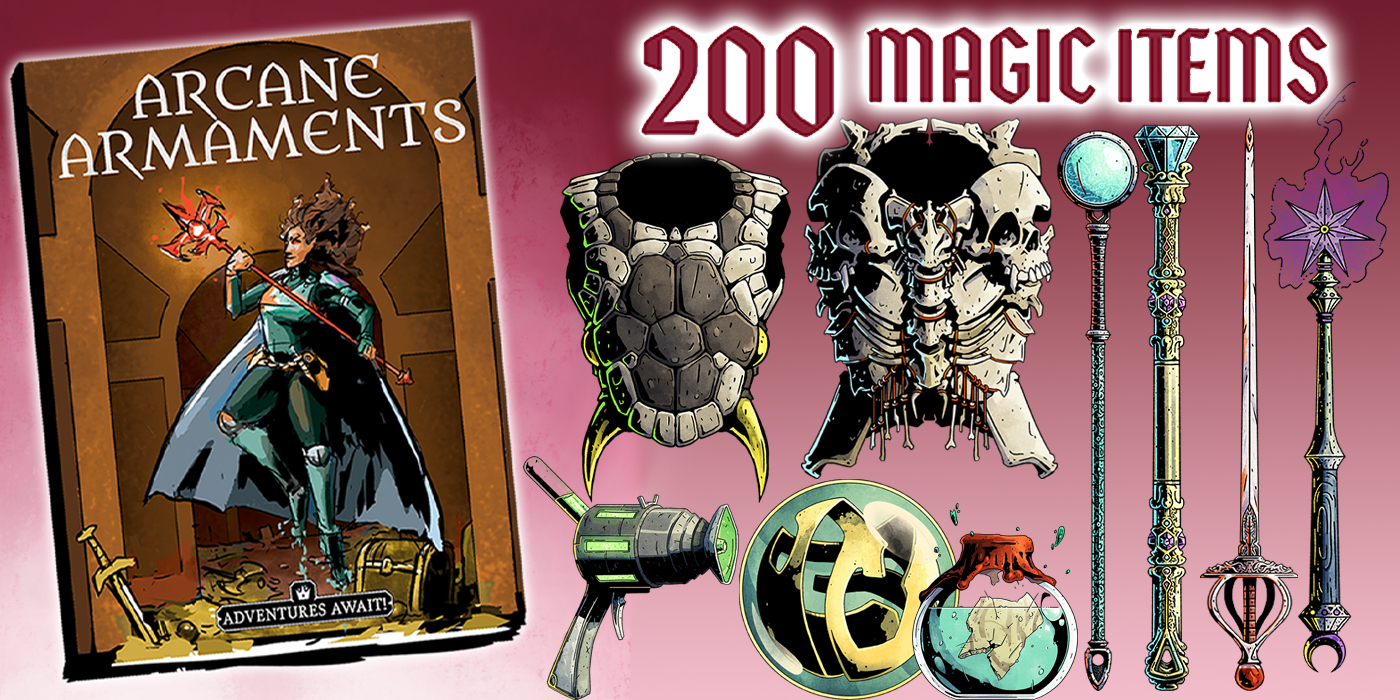 Everyone loves a good magic item and Arcane Armaments has hundreds to add, with a visually unique style that you'll love.
Arcane Armaments is an upcoming magic item compendium from Adventures Await Studios. The book offers 200 brand new magic items compatible with 5E, but could be up to 300 if the Kickstarter stretch goals are met.
Each item in Arcane Armaments feels real and lived in. The art accompanying each piece tells a story of the magical processes used to create it. This helps the world in which you find these items feel more alive.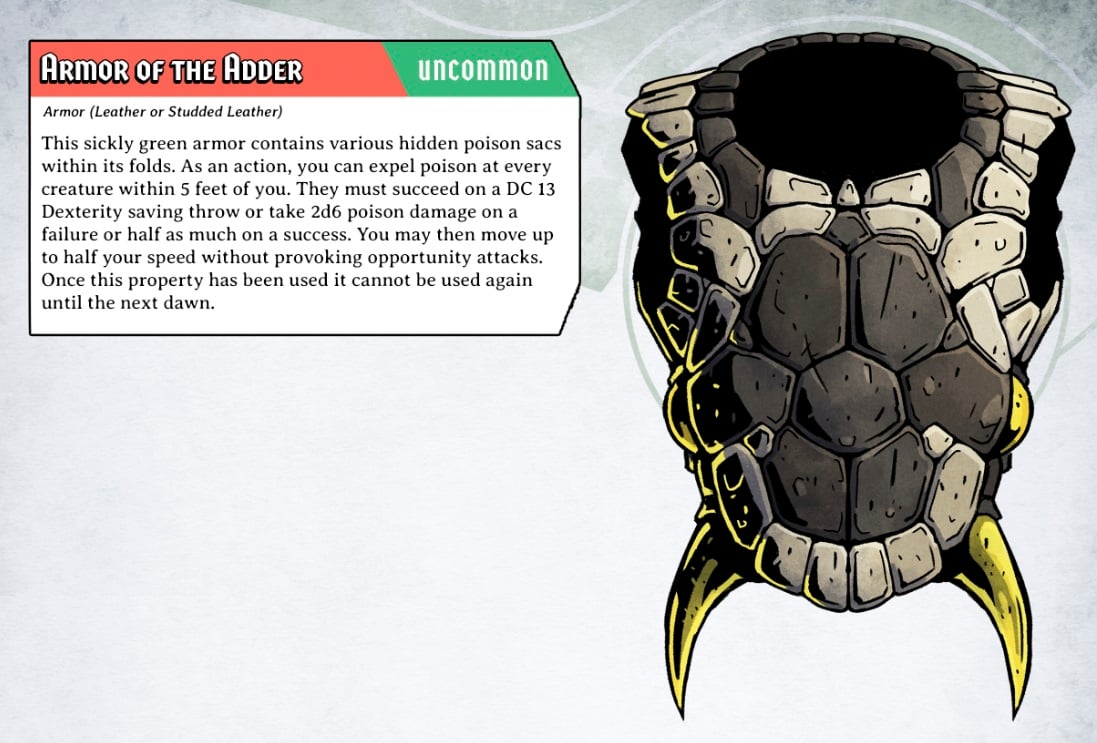 Unique Artstyle
The art for all of the items is done by Dire Quest, and they have a style very reminiscent of games like Darkest Dungeon. For anyone looking for items with a darker vibe, something that feels like it very well could be cursed, Arcane Armaments has got you covered.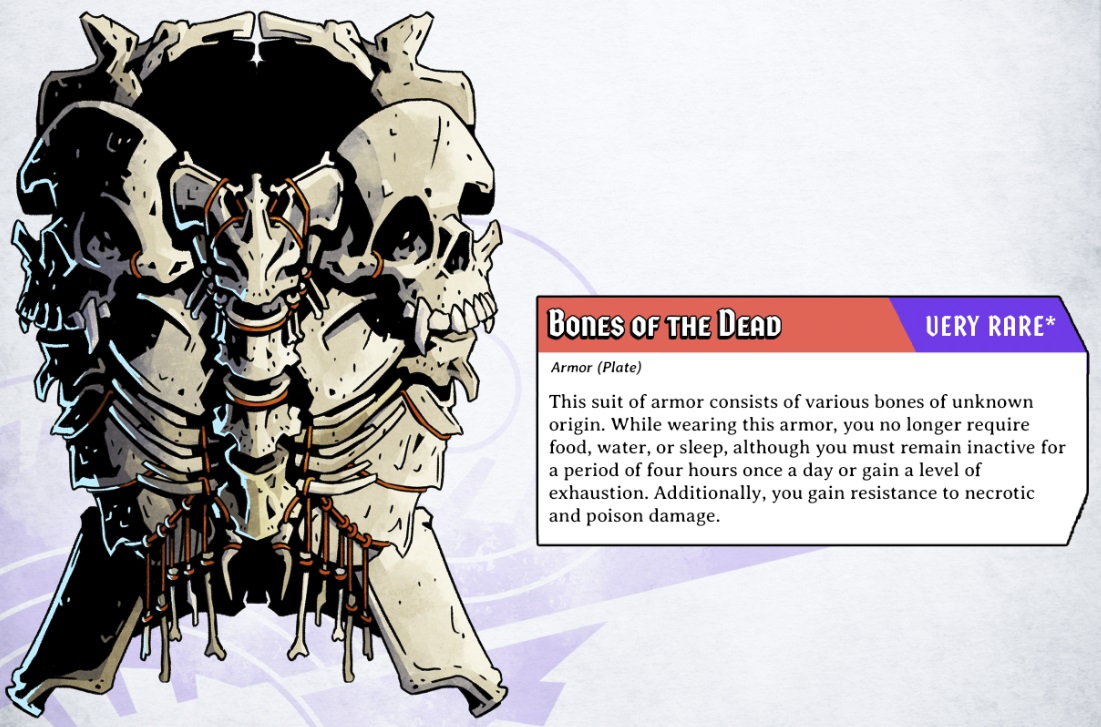 The designer behind Arcane Armaments is Benjamin Palmer, who has been creating RPG content for years now. He's released hundreds of adventures, many for free, which you can find on his website.
Even More to Come!
In addition to the 200 items within Arcane Armaments, the stretch goals of the Kickstarter campaign will add even more. Included are an additional 100 items, a brand new class, and Kickstarter exclusive adventure and special cover.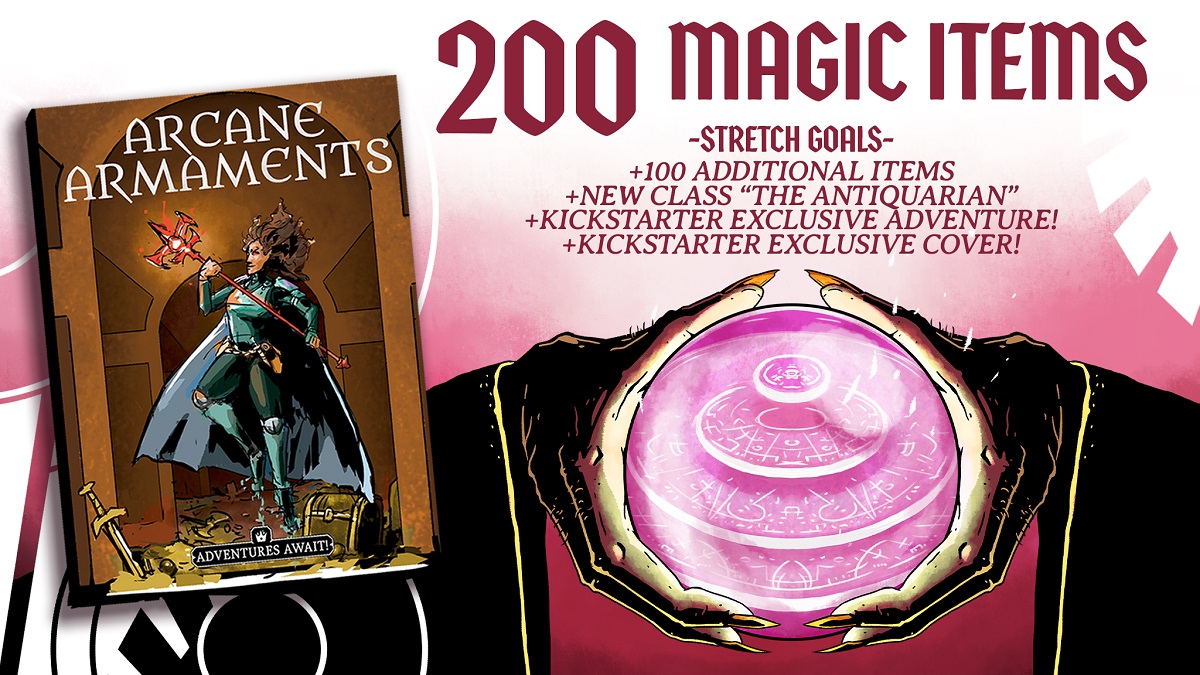 Adventures Await is offering Early Bird discounts for anyone who backs the Kickstarter within the first 48 hours. Additionally, Benjamin will be at the Last Game Board table at GenCon on Friday, handing out free items! Plus, anyone who backs the Kickstarter from GenCon will also get a nice discount as well.
So, be sure to follow on Twitter, Facebook, and Instagram as well for previews of some upcoming items! There are tons of great items in this collection and you won't want to miss a single one!