'Cyberpunk: Edgerunners' Anime Releases Full Trailer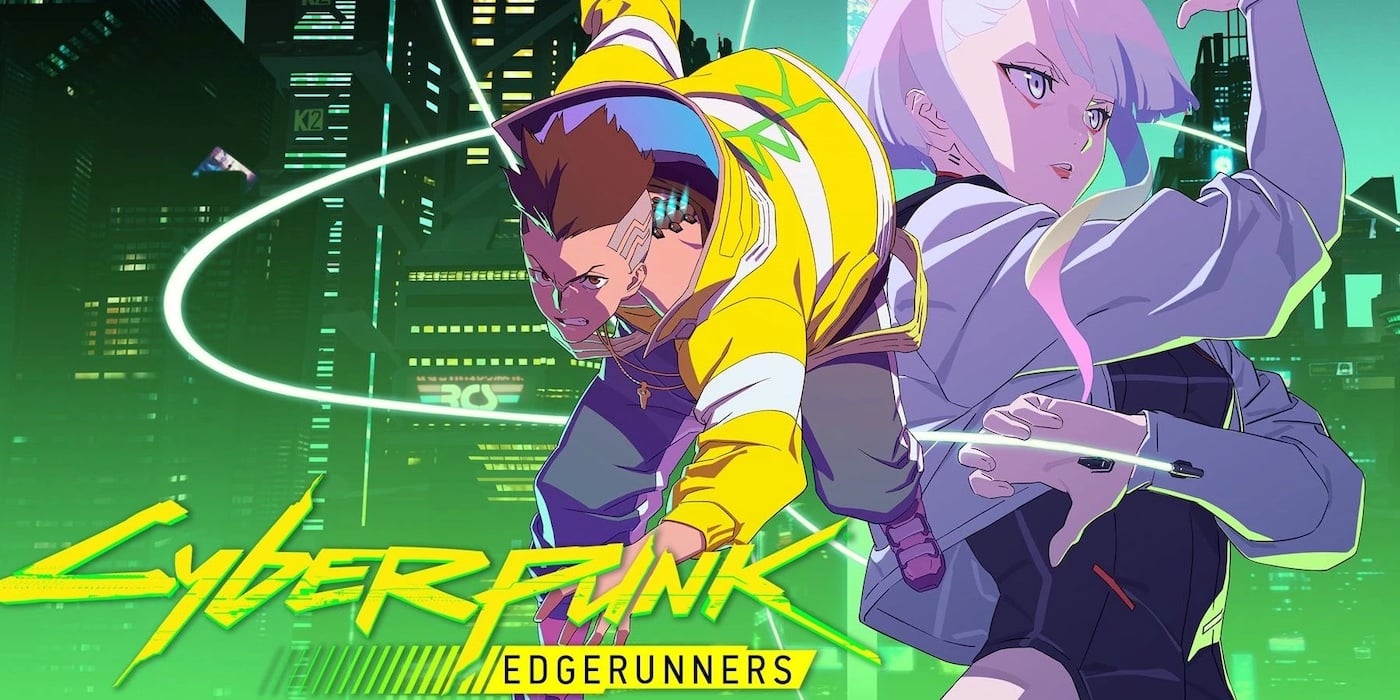 Cyberpunk: Edgerunners, the upcoming companion anime to Cyberpunk 2077, has a full trailer. And we're more pumped for this show than ever.
The full trailer for Cyberpunk: Edgerunners is here. And I have to say, it's looking promising. A longer look at what's in store for Studio Trigger's take on the universe of CD Projekt Red's video game, Cyberpunk 2077 is full of references to the game, possible plot hooks, and the wild visuals that Studio Trigger has become known for.
Cyberpunk: Edgerunners
Officially, not too much is known about Cyberpunk: Edgerunners. Netflix describes the upcoming series as:
"The series tells a standalone, 10-episode story about a street kid trying to survive in Night City — a technology and body modification-obsessed city of the future. Having everything to lose, he stays alive by becoming an Edgerunner — a mercenary outlaw also known as a cyberpunk." – Netflix
That all just sounds to me like, 'Cyberpunk stuff happens in this cyberpunk city.' So, y'know, not terribly specific.
But the full trailer gives us a little more to look into. While Cyberpunk 2077 was a game with the setting and technology of a cyberpunk story, it managed to avoid any of the politics or commentary that the setting is known for. And I get the impression from this trailer – as well as Studio Triggers' previous works – that they may not be pulling this same punch quite so much.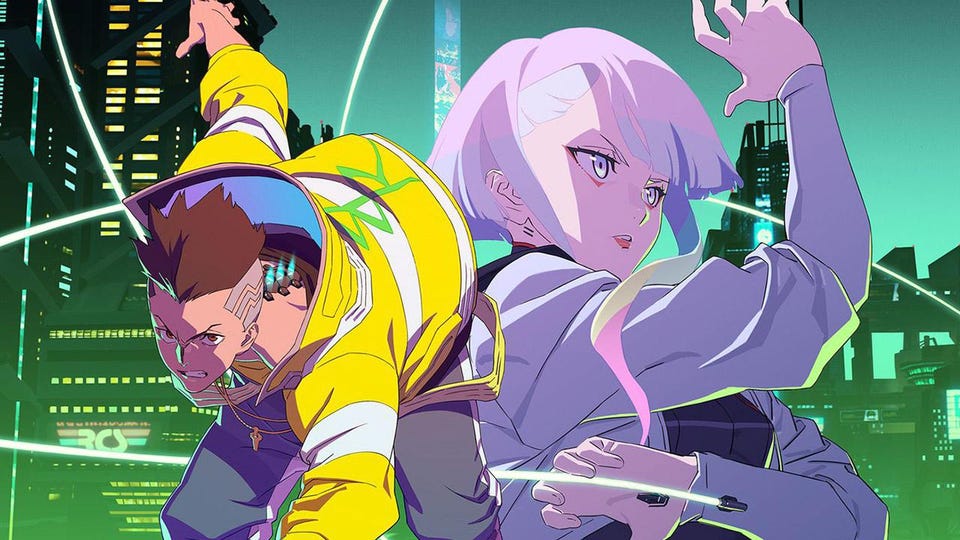 This Cyberpunk: Edgerunners trailer also has a few nods to the game that inspired it. Specific pieces of technology and weapons, companies, and trips to the moon all call back to Cyberpunk 2077. But the trailer is also sure to mention Cyberpsychos. In the video game, Cyberpsychosis is a dissociative disorder caused by an overload of cybernetics in someone's body. A few missions have players take care of cyberpsychos. And while you can complete these missions non-lethally, there isn't really a reward or incentive for it.
Since Cyberpunk: Edgerunners will follow a group of freelance anything-for-hire Edgerunners, perhaps dealing with cyberpsychos will be the crux of one of their missions. Or perhaps one of the main characters will get a few too many augmentations themselves.
Studio Trigger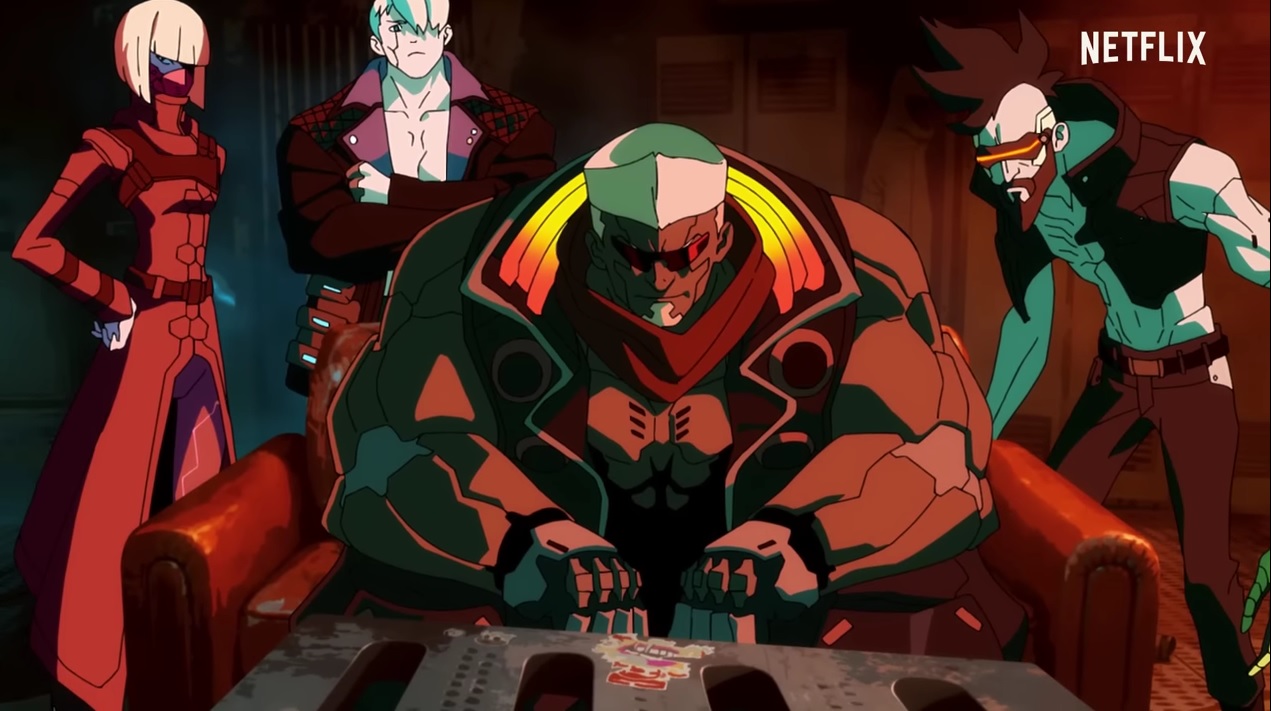 Cyberpunk: Edgerunners is being made by Studio Trigger. And with their unmistakable art style is a mixture of over-the-top colors and machinery that's perfect for a cyberpunk setting. The studio is famous for its work on Promare, Little Witch Academia, Kill la Kill, and two episodes of Star Wars: Visions; The Twins and The Elder.
Subscribe to our newsletter!
Get Tabletop, RPG & Pop Culture news delivered directly to your inbox.
Some of Studio Trigger's biggest talent is at the helm of this project with Hiroyuki Imaishi directing and Masahiko Otsuka acting as assistant director, creative director Hiromi Wakabayashi, character designers Yoh Yoshinari and Yuto Kaneko, screenplay adaptation by Yoshiki Usa and Masahiko Otsuka, and an original score by Akira Yamaoka who you may know for his work on the Silent Hill games.
The ten-part anime series is scheduled for an August 31st Netflix release.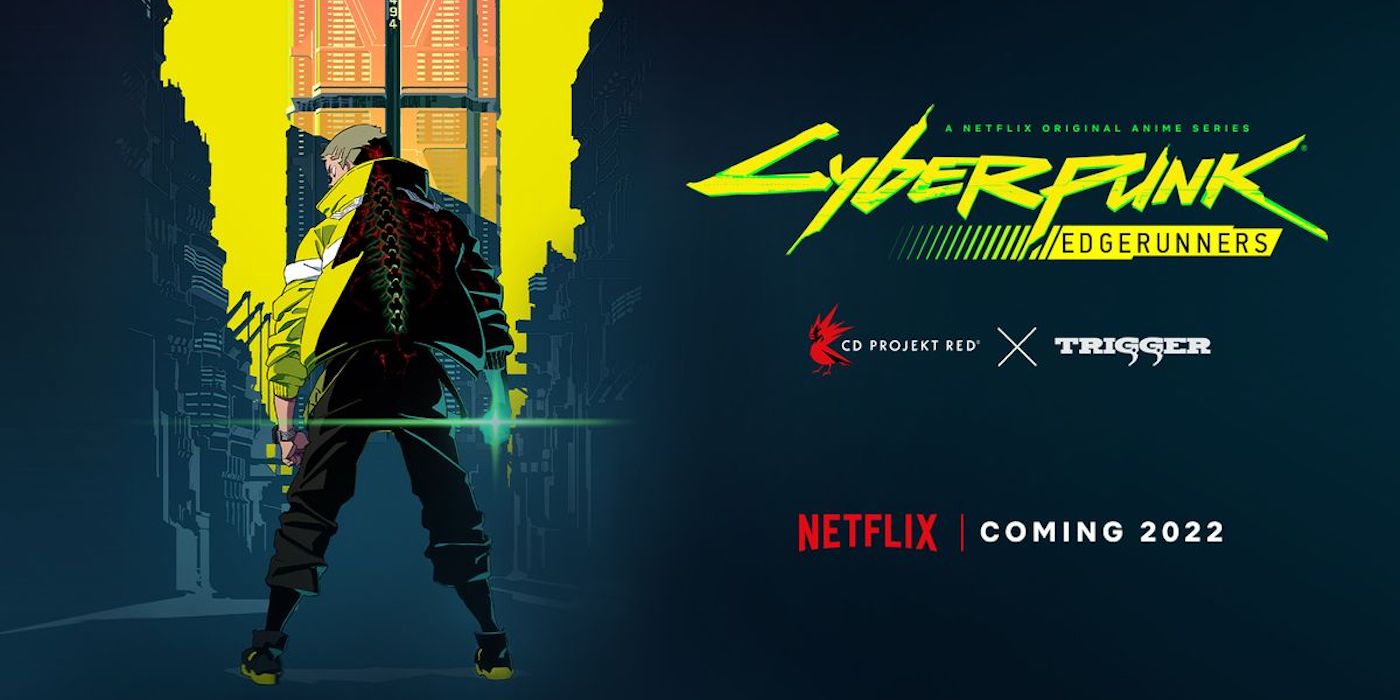 Are you excited for Cyberpunk: Edgerunners? Did you play Cyberpunk 2077, and if so did you enjoy the game? What is your favorite piece of cyberpunk set media? Let us know in the comments!
Ja Ne, Adventurers!