D&D: Be Sure To Catch The Court Of Fey And Flowers
Dimension 20's new season A Court of Fey and Flowers wants you to mind your manners. Did you catch the first episode?
Dimension 20's newest season, A Court of Fey and Flowers kicked off this week on Dropout.tv. With it comes the adventure of D&D, mixed with the manners and mayhem of the Jane Austen-inspired RPG, Good Society. Ingenues looking for wealth, prospective in-laws looking down at you, it has everything that D&D lacks.
And all this kicked off this week on Dropout.
Dimension 20 New Season – A Court of Fey and Flowers
You are cordially invited to the most important event of the season. Prepare for magic, manners, and mayhem. 
Dimension 20: A Court of Fey and Flowers premieres August 3rd on Dropout.tv
This new season of Dimension 20 is super exciting for many reasons. For starters, Dimension 20 is hands down among the best actual play shows out there. They're infectious. Watching them you can't help but feel like "oh right, this is how gaming could be."
That kind of fun play feels within reach, because they make it so effortless. It's inspiring no matter what they play. But now they're back with D&D and Good Society. We've talked about Good Society here at BoLS before, but it's a fun game. And it's fantastic to see Dimension 20 experiment with form like this.
Mashing up games in interesting ways is usually the work of Friends at the Table, but, the more the merrier. And here, we get to the other exciting thing, the cast.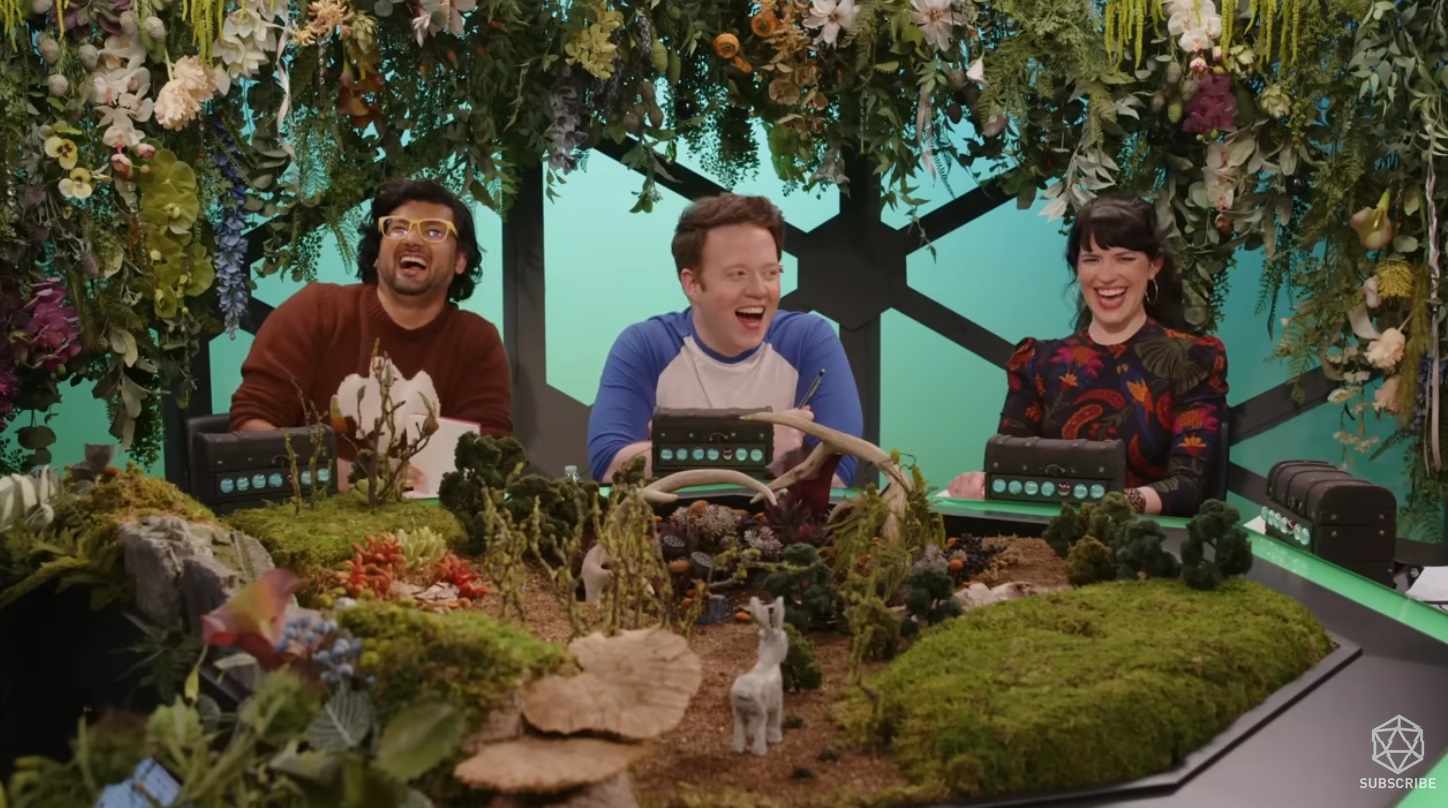 Subscribe to our newsletter!
Get Tabletop, RPG & Pop Culture news delivered directly to your inbox.
Led by DM/actual-archfey Aabria Iyengar, D20 has assembled quite a few, and the possibility for chaos has never been higher.
If you're a fan of Dimension 20, you'll know what I mean when I say that I'm afraid because Emily Axford and Brennan Lee Mulligan are on the same side of the table. For the rest of you, here's a taste:
All this starts August 3rd. Happy Adventuring!