These She-Hulk Comics Feature Some of Marvel's Greatest Creators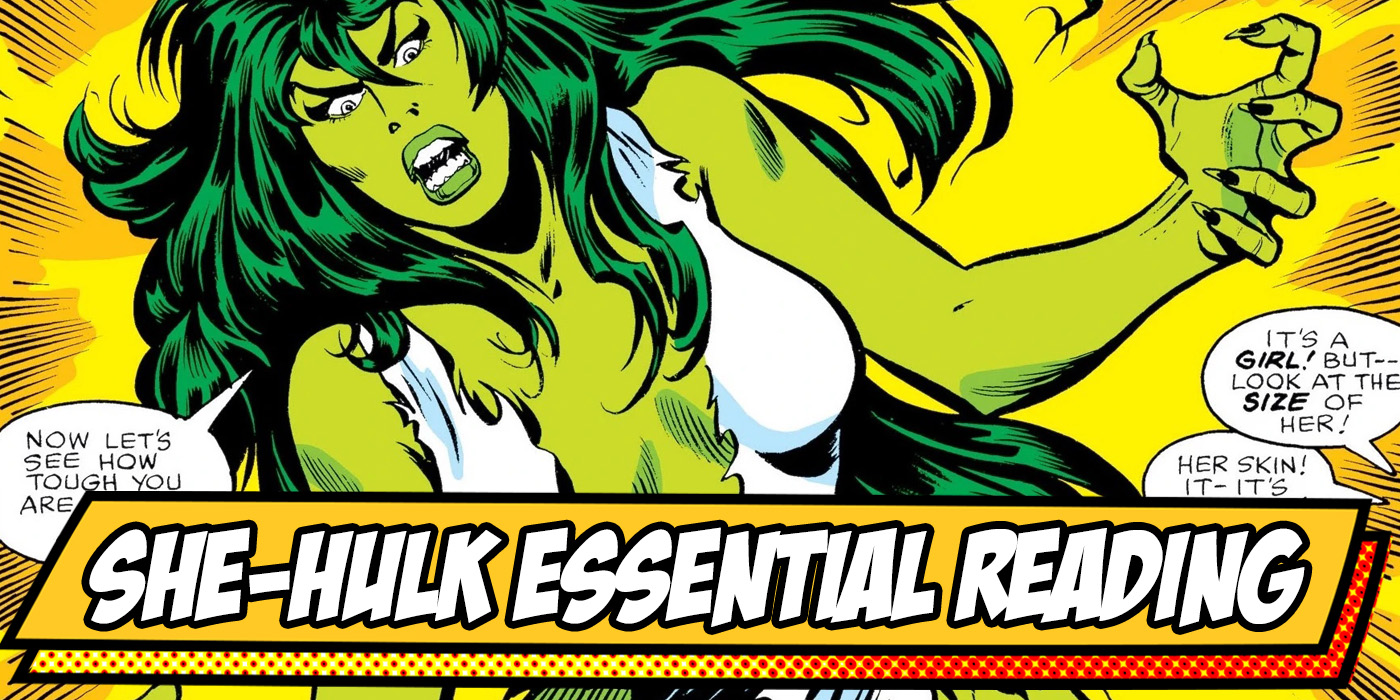 The MCU's new fourth wall breaker was also the first to do it in the comics. Read up on some of Marvel's best with these She-Hulk comics.
Thanks to the new Marvel series She-Hulk, we've all got a certain giant green lawyer on our minds. Jennifer Walters was the first Marvel character to break the fourth wall, and she's arguably done it with the most style. Her life in the comics is penned by some of the greatest in the business — knowing your She-Hulk books is a pretty easy primer if you're new to Marvel comics. Thanks to her self-awareness, sassy retorts, and skills for smashing, She-Hulk is one of the best Marvel characters around. And these five comics prove it.
Quick note: digital comics are so convenient, but if you see something you absolutely need to own in the meatspace, be sure to head to your local comic book shop!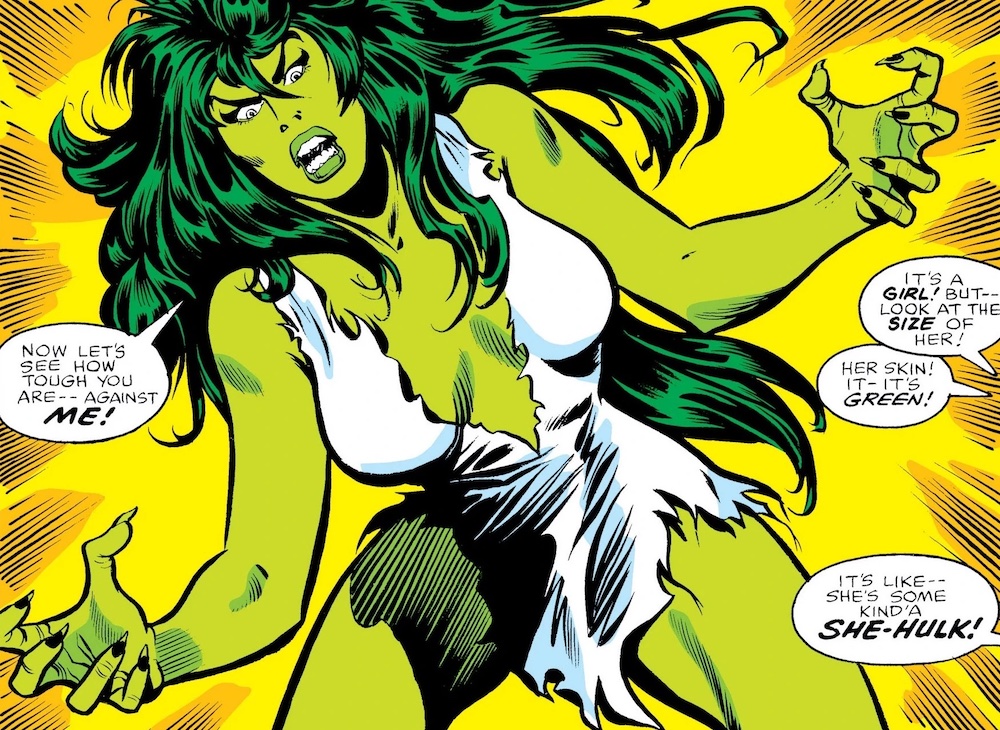 The Sensational She-Hulk Reading List
The Savage She-Hulk Omnibus by Stan Lee, John Buscema, & More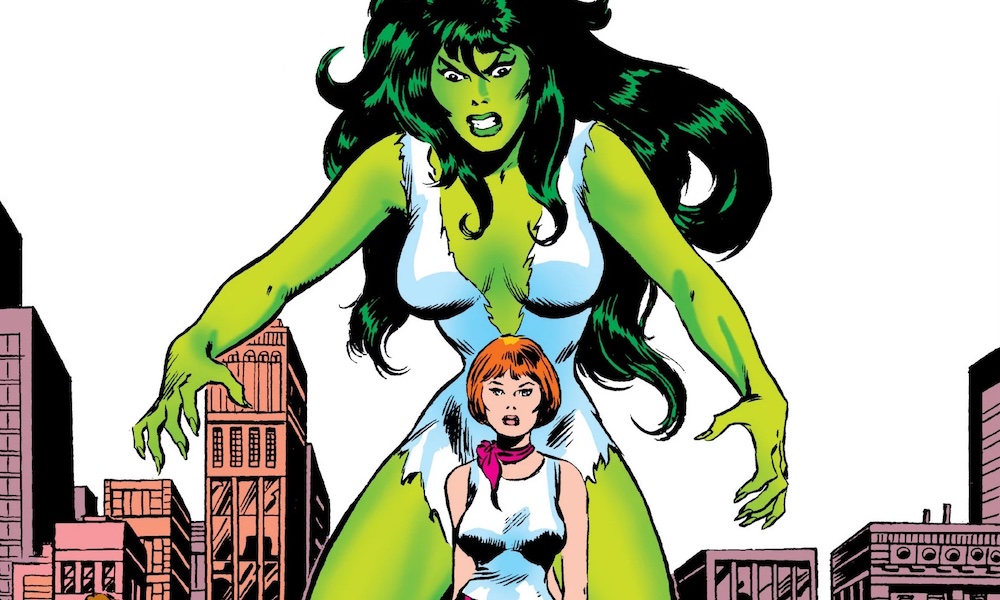 The complete original adventures of She-Hulk in one mighty Omnibus! When criminal defense attorney Jennifer Walters is shot by a mob hitman, her cousin saves her life with a blood transfusion—but that cousin is Bruce Banner and his gamma-irradiated blood turns her into the Savage She-Hulk! Suddenly, she's a mean, green lawyering machine, and criminals the world over had better watch out. Conflict rages not just between She-Hulk and the many super-powered enemies in store, but between Jennifer Walters and She-Hulk! Our heroine's two halves are in a battle for control as She-Hulk fights transforming back into Jen Walters, while Jen risks losing herself in the She-Hulk's power. And each has their own separate romantic interest — it ain't easy being green.
Collects Savage She-Hulk (1980) #1-25, Marvel Two-in-One (1974) #88
---
Sensational She-Hulk by John Byrne & More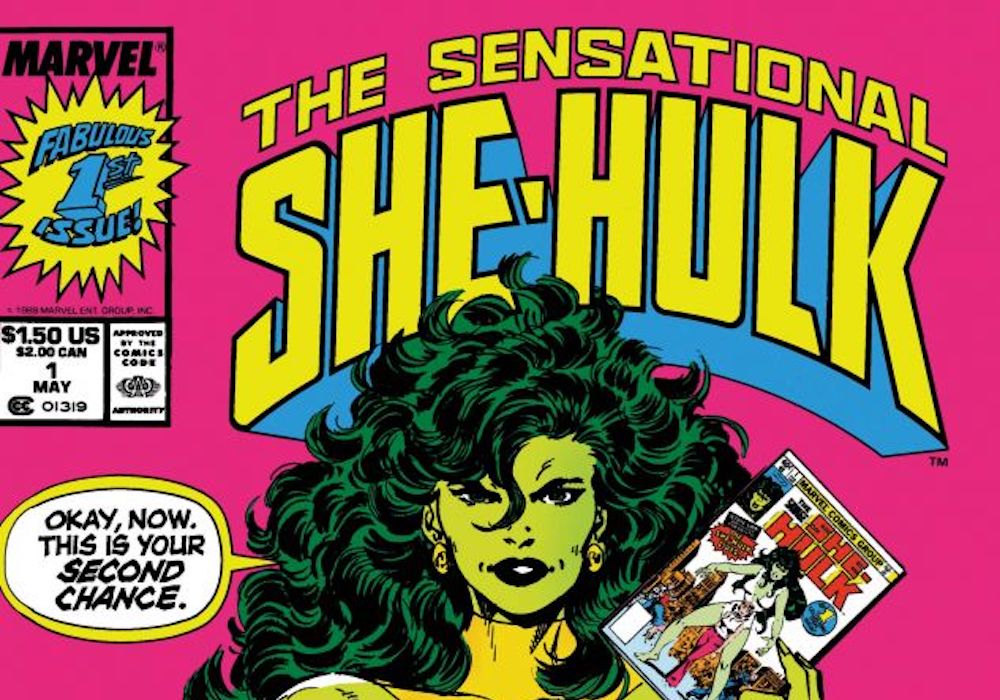 She's done being savage – now it's time to be sensational! Comics legend John Byrne launches She-Hulk's second solo series with a twist – because Shulkie knows she's a character in a comic book! As the jade giantess smashes the glass ceiling at her new law firm, she does the same to the "fourth wall" between character and audience – quipping with readers and arguing with her comic's creators as she takes on bizarre foes including the Circus of Crime, the Toad Men, Stilt-Man and Xemnu the Titan! Plus: Jen meets Golden Age hero the Blonde Phantom and learns harsh lessons about the rules of comics! The mayhem of Madcap! A wedding proposal like no other! And She-Hulk: The Movie?!
Collects Sensational She-Hulk (1989) #1-12, She-Hulk: Ceremony (1989) #1-2; material from Solo Avengers (1987) #14, Marvel Comics Presents (1988) #18, Marvel Fanfare (1982) #48.
---
She-Hulk by Dan Slott & More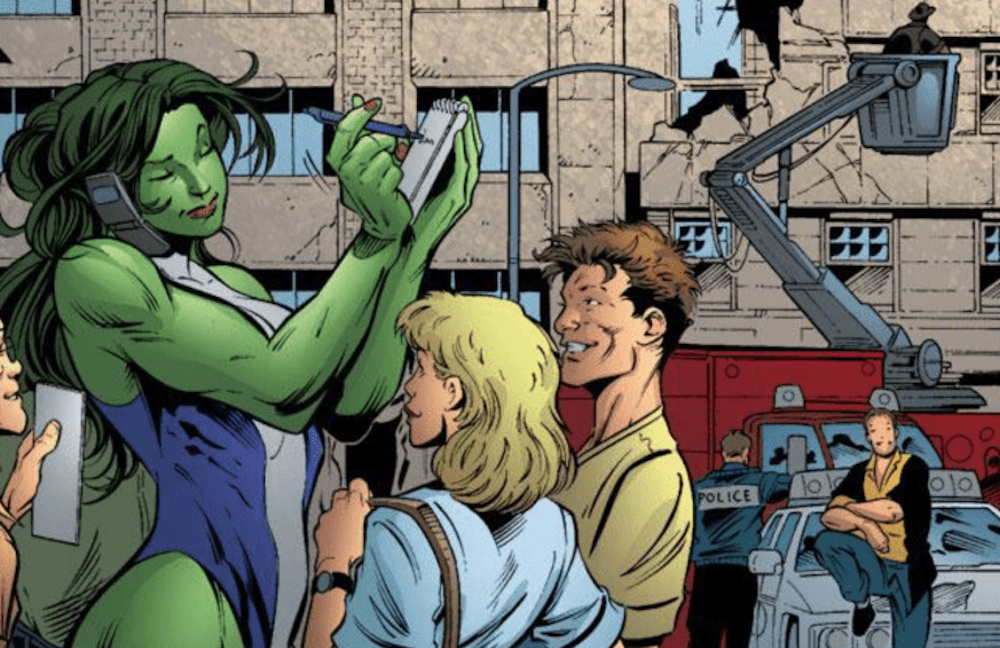 Before he became a superstar on AMAZING SPIDER-MAN, Dan Slott delighted readers with his sensational SHE-HULK run! Jennifer Walters is a gamma-powered Green Goliath just like her Hulkish cousin, but her home is in the courtroom — where she takes on some of the Marvel Universe's wildest cases, litigating alongside coworkers like reformed android Awesome Andy and researching old Marvel comics to set legal precedents. Could She-Hulk's career get any stranger? Sure — when she's summoned to outer space to practice Universal Law for the Living Tribunal, or pulled out of the timeline by the Time Variance Authority! But when the Superhuman Registration Act leads to a civil war, whose side will She-Hulk argue? Plus: all-out smackdowns against Titania, the Champion and an A-Z of the Hulk's enemies!
Collects She-Hulk (2004) #1-12, She-Hulk (2005) #1-21, and Marvel Westerns: Two-Gun Kid.
---
She-Hulk by Charles Soule, Javier Pulido, & More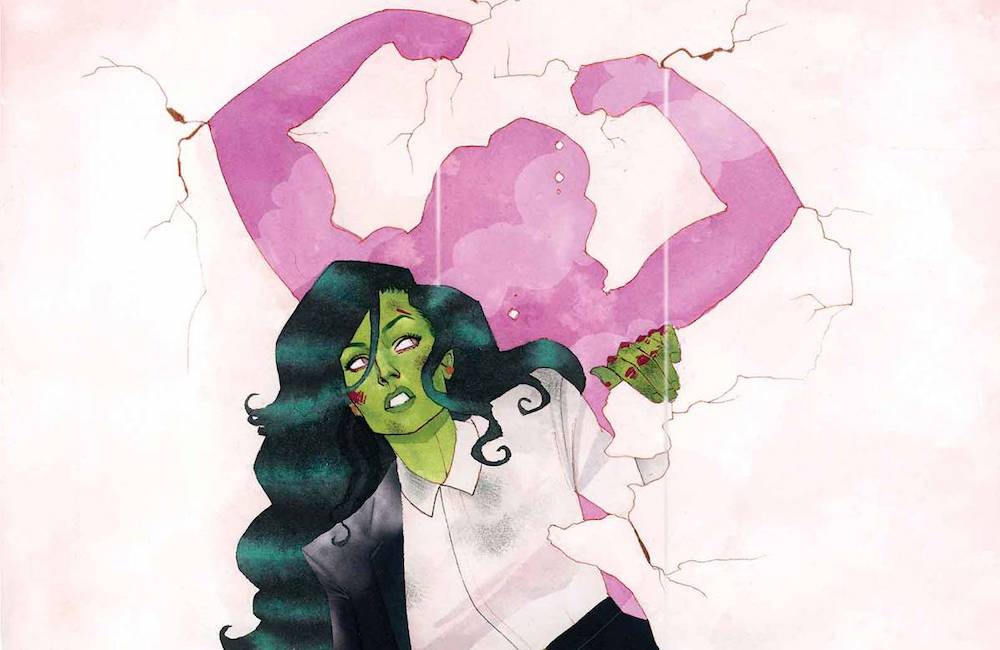 Writer Charles Soule brings his legal expertise to Jennifer Walters, attorney at law — A.K.A. the sensational She-Hulk! With a solo law practice, a new paralegal who is far more than she seems and a mounting number of personal enemies, Jen might have bitten off more than she can chew! Especially with clients like Kristoff Vernard, son of Doctor Doom — and Captain America himself! Meanwhile, She-Hulk and Hellcat must uncover the deeply buried conspiracy found in the mysterious Blue File! And when someone important to Jen is killed, she won't let it stand — but who can she trust? Giant-Man lends a big hand — and Jennifer Walters takes on Matt Murdock in the Marvel trial of the century! Plus: Titania! Deadpool! And will She-Hulk's holiday party spell the end of her practice?
Collects She-Hulk (2014) #1-12, Wolverines #13, and material from Gwenpool Special #1.
---
She-Hulk by Rainbow Rowell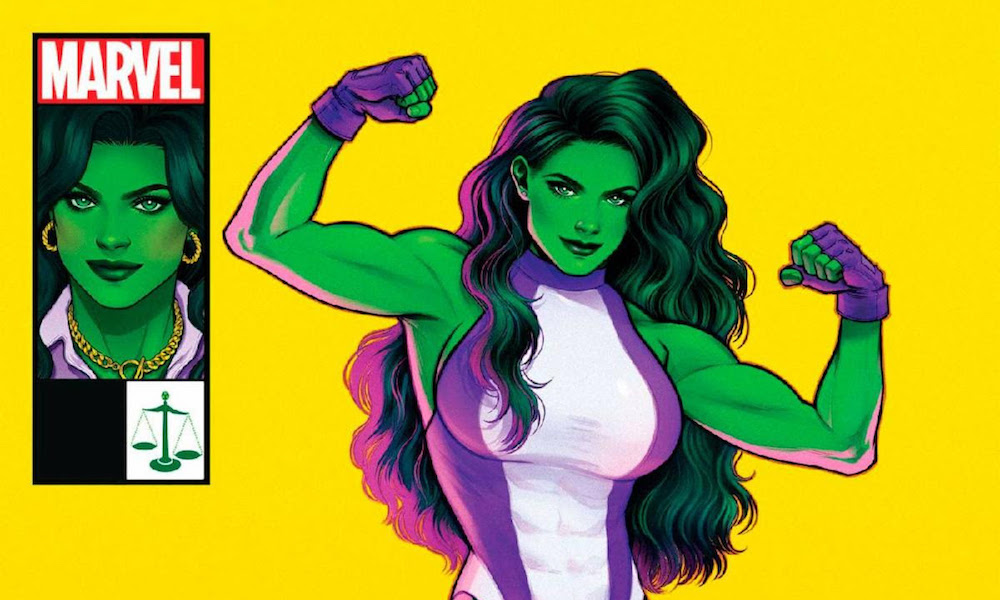 The best character ever is back in her own series and about to glam up the whole Marvel Universe! Jennifer Walters, the Sensational She-Hulk, is no longer savage — and now she needs to put her life back together. She's got a legal career to rebuild, friends to reacquaint herself with (and maybe represent in a court of law), and enemies to…well, she may not want to connect with them, but they are definitely going to connect with her. And Jen is about to be sent down a road she's never traveled — one that will shake up her life…and possibly the whole Marvel Universe!
Collects She-Hulk (2022) #1-5.
Subscribe to our newsletter!
Get Tabletop, RPG & Pop Culture news delivered directly to your inbox.
---
Which Hercules comics are your favorite? Tell us down below in the comments!