Warhammer 40K: Organized Play Kits And Participating Stores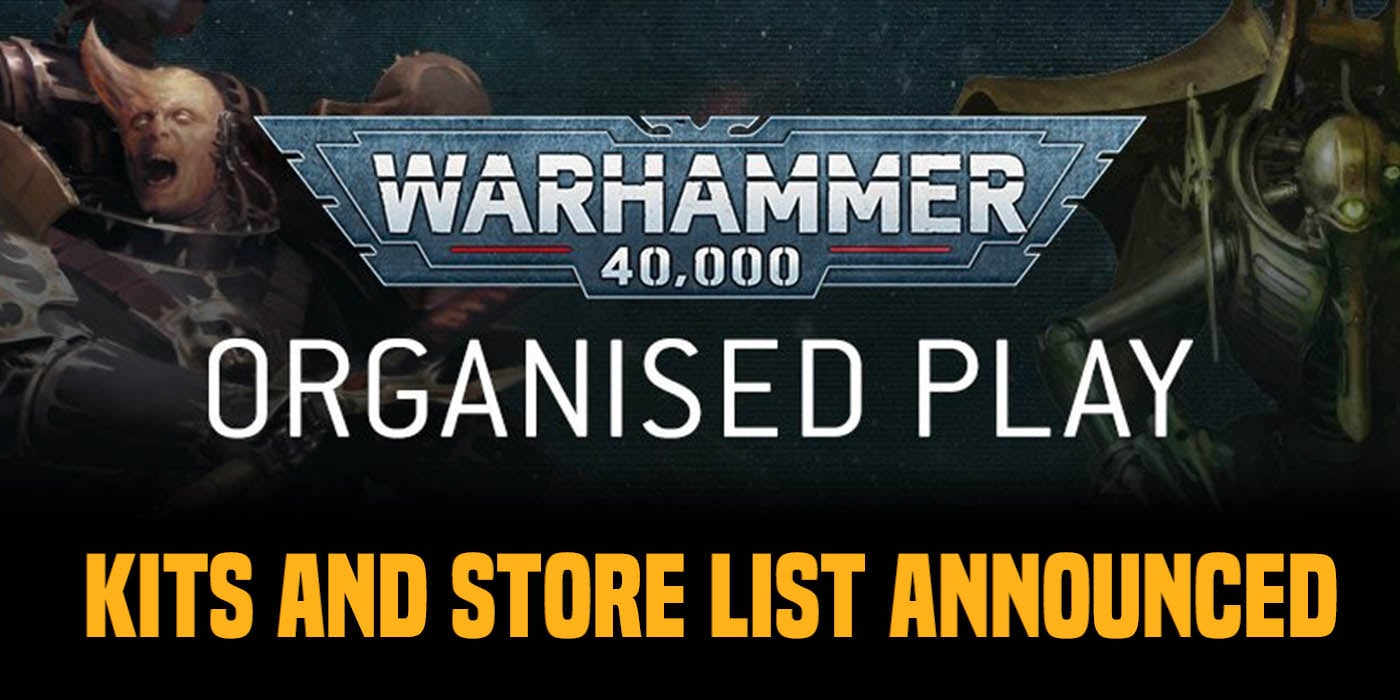 Games Workshop is rolling out the Organized Play Tournament Season and the list of Participating Stores has been announced.
We knew that GW was re-launching their Organized Play and that's a good thing for Community Building. Now we have a better idea of the kits, what's inside, and what stores are participating.
"Organised Play is back with a vengeance, and you can get involved at your local gaming store right now. It's one of the most fun challenges any Warhammer 40,000 general can aspire to, as you'll find yourself pitted against an array of skilled tacticians, all eager to claim supremacy, in a succession of hard-fought rounds. "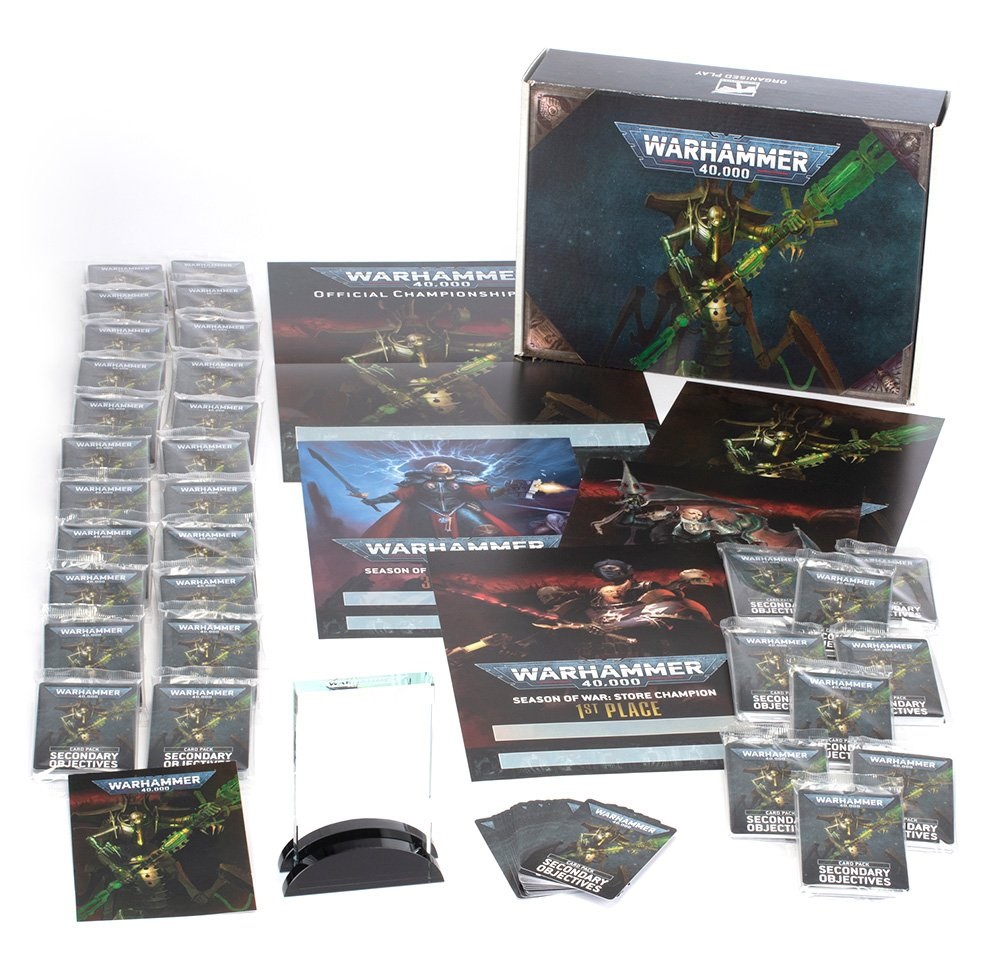 These packs are perfect for stores to use to host events supporting up to 32 players. It's designed to be used in conjunction with the latest War Zone Nephilim: Grand Tournament Mission Pack.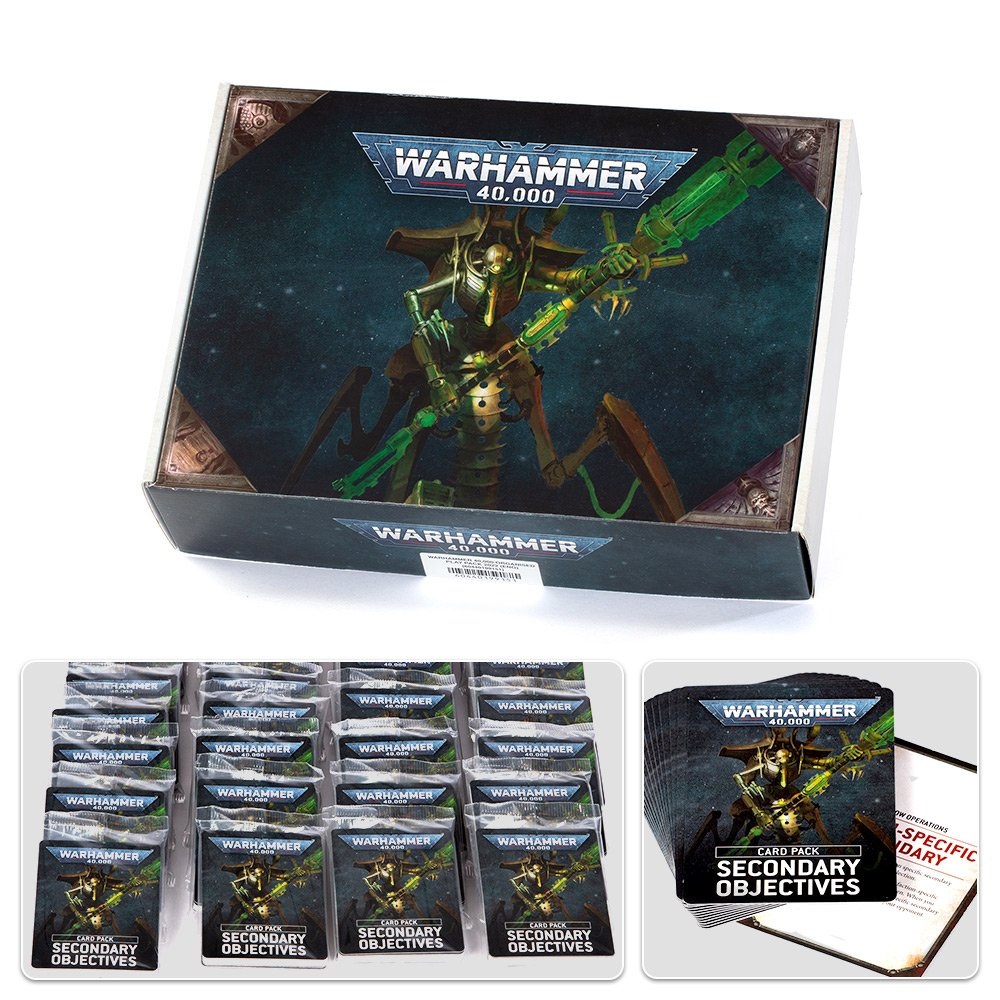 The OP Kit has 32 decks of Secondary Objectives that are great to give away to all participating players. And for the folks who do well, there's some extra swag, too.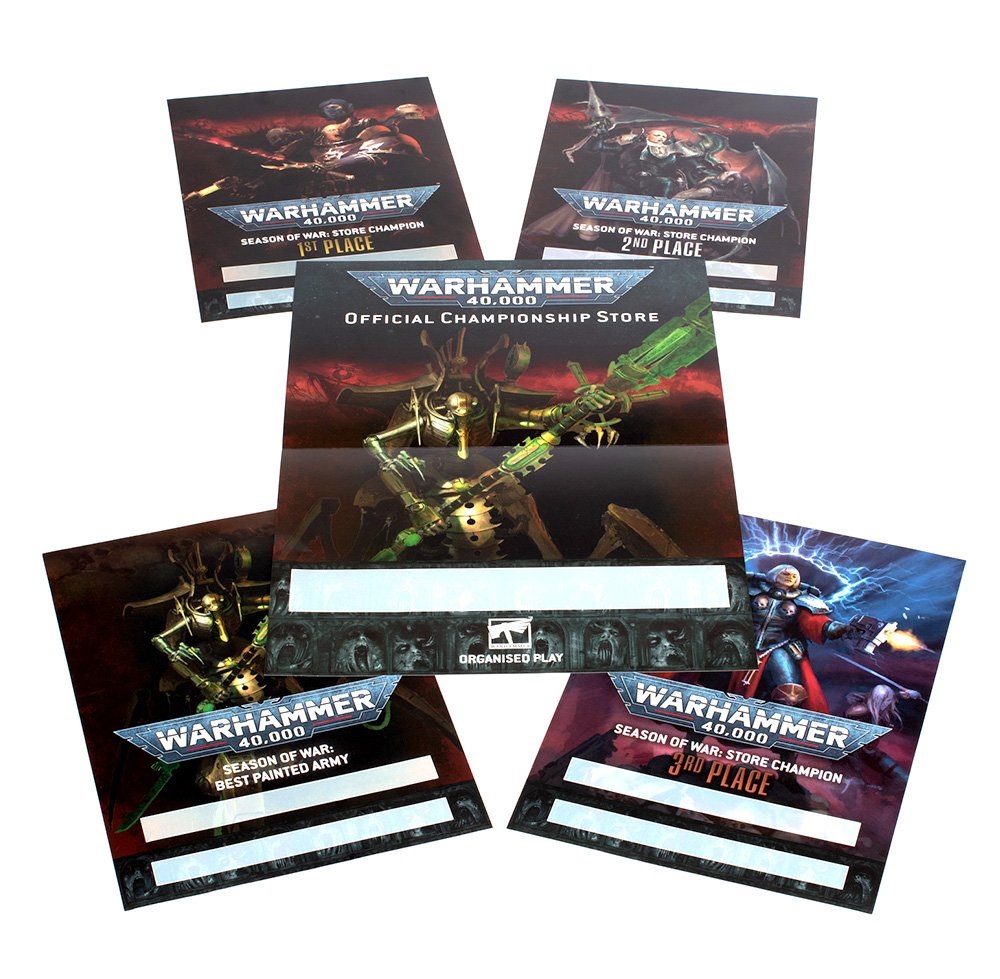 There's certificates for other players including 1st, 2nd, and 3rd place, Best Painted, and also the coveted store champion trophy:
Subscribe to our newsletter!
Get Tabletop, RPG & Pop Culture news delivered directly to your inbox.
Participating Stores
So…how do you go and play at one of these events? Well, there's a couple hundred to choose from! Check the list directly from Games Workshop:
Warhammer 40,000 Organized Play Participating Store List
You'll probably want to use "Ctrl+F" to quickly find your FLGS. There's also a list way down at the bottom of the page for Participating Warhammer Stores if you are curious if your local store is running the event.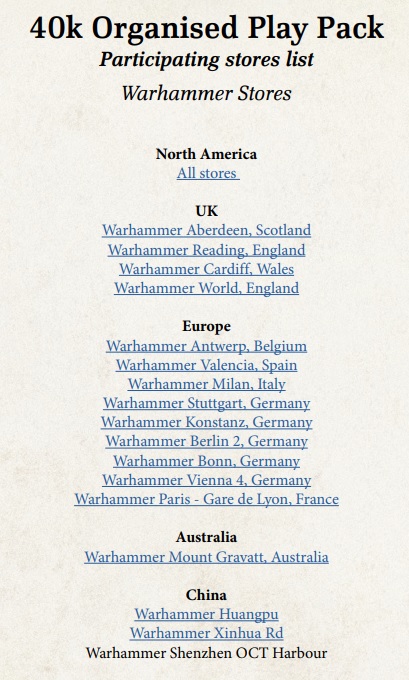 If you want to get involved we've got two suggestions for you: 1) Check the list to see if your FLGs is on it. 2) Call your FLGS and see if there is a sign-up and what other info you can get from them. I'm assuming that each store is going to get to run their own events and do their own thing so checking in to see when they are hosting the event is probably a good idea. Remember, these kits are limited to 32 players! It's better to call ahead and get in on any lists vs just showing up the day of the event.

Time to get your army ready!