'Cyberpunk: Edgerunner' is So Good You Might *Almost* Want to Replay '2077'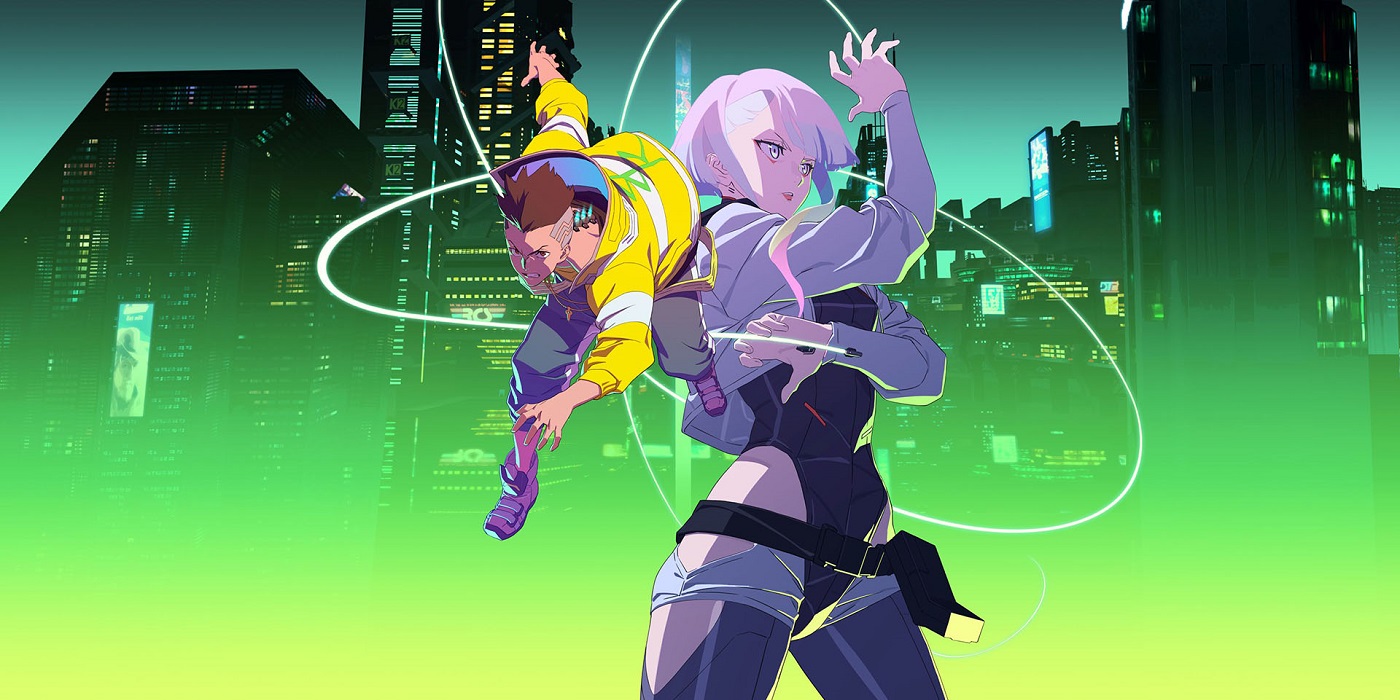 Cyberpunk: Edgerunners came to Netflix last week, and it might just be good enough to inspire a replay of 2077.
The latest offering from Studio Trigger hit Netflix last week and has quickly become one of the most popular new shows on the streaming service. Cyberpunk: Edgerunners is what happens when you combine the specific color scheme and aesthetic Studio Trigger is famous for with the fast-paced, violent world of Cyberpunk 2077 made for a one-of-a-kind show that might just be good enough to inspire a Cyberpunk 2077 replay.
The Good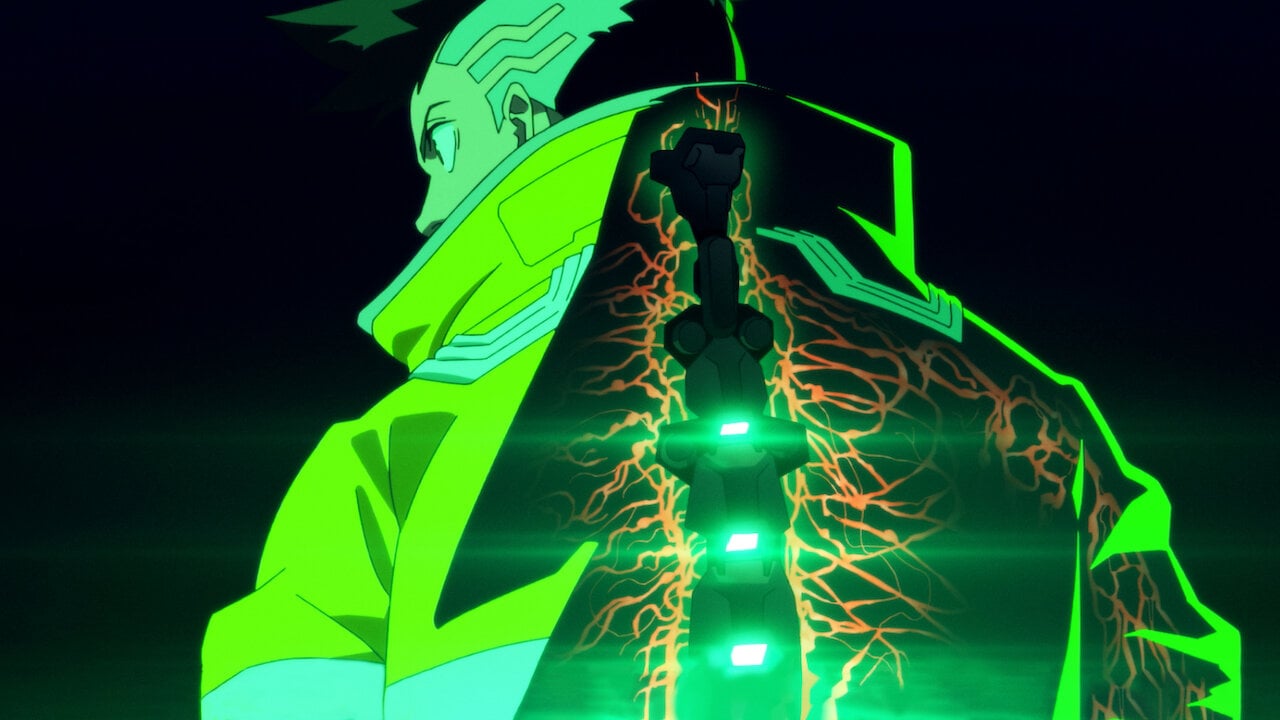 Starting right at the top, Studio Trigger's animation is, as always, some of the coolest in the industry. There are so few studios that I think would have done the neon and chrome world of Night City to life. Everything feels just a little extra like we're looking at the world through enhanced eyes. A character's reflective clothing or a fluorescently colored building stands out, but even more, naturally occurring hues feel brighter bigger, and brighter than they should be. Studio Trigger is a master of composition and color theory and I don't know if there was another team who could have made Cyberpunk: Edgerunners look this right.
As for the story, it's mostly very solid. David Martinez is attending a corpo high school while his mom works her butt off to see him have a better life. But when she suddenly dies David has nothing but his stolen super-speed implant and a team of brand-new Edgerunner friends who used to know his mother. The team grapples with death, cyberpsychosis, and some of the darkest mysteries on the streets of Night City.
And at times it gets pretty dark. If you played Cyberpunk 2077 you probably won't be surprised to hear that Edgeruners is pretty darn violent. Those brighter-than-bright colors I mentioned? One that we see a lot is red.
But at the core of it all is a love story between David and Lucy. The two have a certain symmetry in their lives that would be beautiful if their entire situation and the world weren't so tragic.
The Bad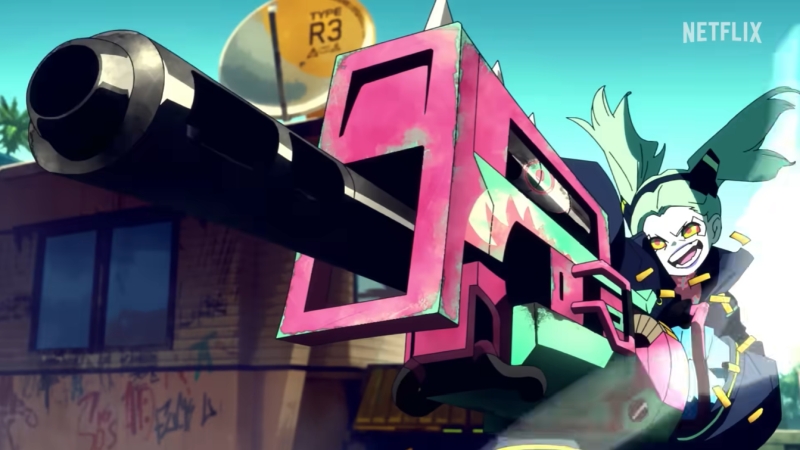 There aren't many bad things to say about this show at all. At times it can be a bit heavy-handed, I suppose. But that's what you get with a genre as stark and bleak as cyberpunk. And while Cyberpunk 2077 felt almost toothless and too corporate to really show us a cyberpunk dystopia, Edgerunners didn't seem remotely interested in holding back. Things that were side comments or subplot were major plot points now. It's not subtle and it doesn't want to be.
I watched the show dubbed, and a few lines felt a little goofy in ways that only slang-we're-not-in-on can. And I've seen complaints of inaccurate subtitling. But those aren't things that I can fault the show or the actors for.
Subscribe to our newsletter!
Get Tabletop, RPG & Pop Culture news delivered directly to your inbox.
The Review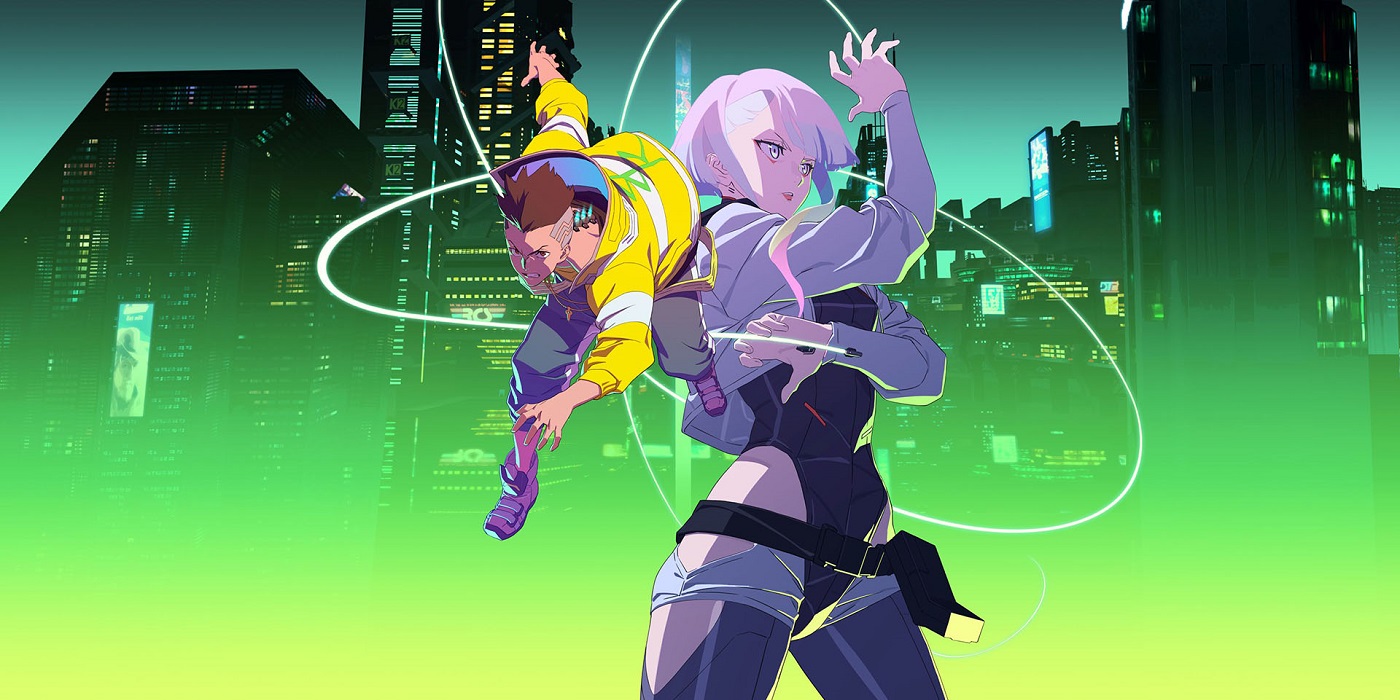 If you enjoyed Cyberpunk 2077– even if you enjoyed watching somebody else play it – I think you'll like Cyberpunk Edgerunners. And if you didn't play one of last year's biggest video games? I think Edgerunners has a lot of appeal for a wide range of people. The animation is gorgeous, the soundtrack is spot-on, and the plot is good. But it's dark, violent, and at times bleak. This is one of those shows that's going to unapologetically kick your butt and leave you bummed. Overall though? One Hundred percent worth the ride.
5/5
Have you seen Cyberpunk: Edgerunners? What did you think? How did it compare to 2077? Have you been inspired to do a replay? Let us know in the comments!
Ja Ne, Adventurers!