'Knives Out 2' First Look – Daniel Craig Returns for Another Puzzling Mystery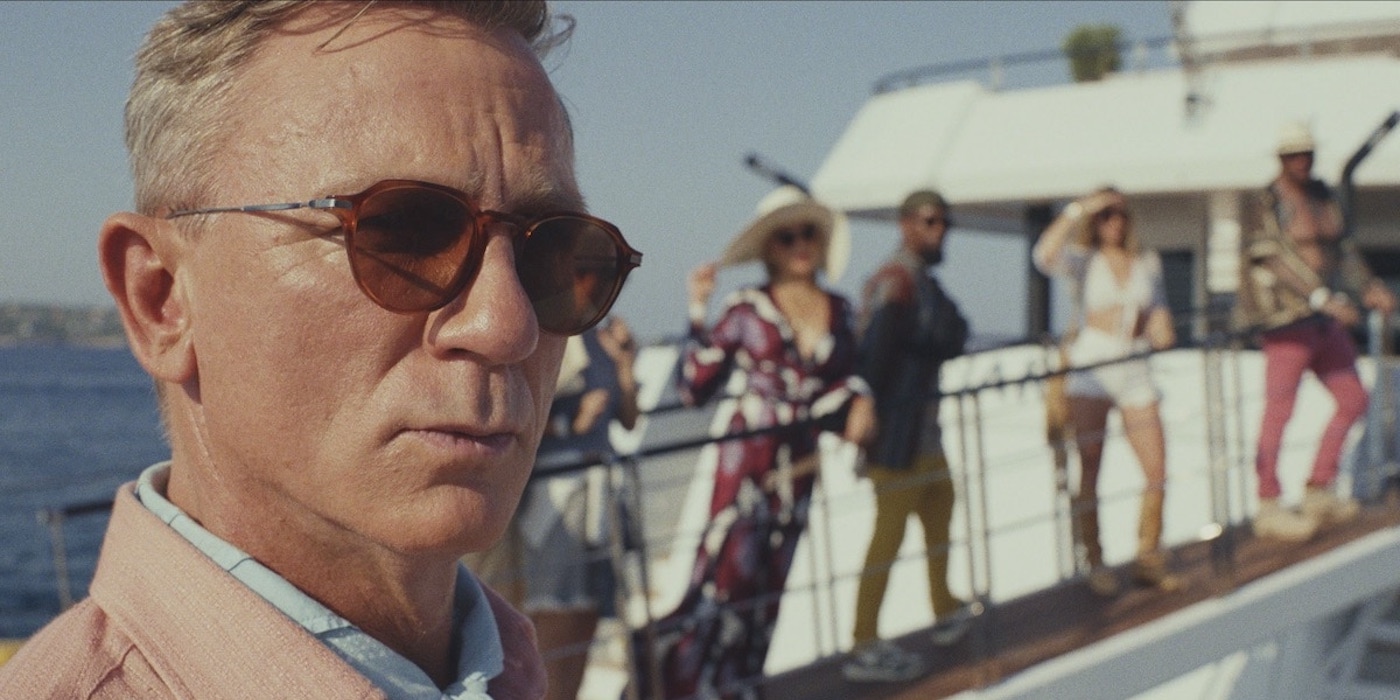 The Knives Out 2 first look reveals a colorful cast of characters and a new mystery for Benoit Blac to solve.
Knives Out was a bit of a fluke. Daniel Craig had some downtime thanks to director Danny Boyle leaving No Time To Die and Rian Johnson had a carefully crafted script ready. The things that make the movie great– including the amazing supporting cast– just fell into place. It was an instant comedy/mystery classic that left a door open for more. It also happened to rake in seven times its production cost in revenue, making it both fun and profitable.
And a shoe-in for a sequel. Johnson closed a deal with Netflix last year. He's making two more with Daniel Craig – who is reprising his role as debonaire detective Benoit Blanc. At $400-450 million, the deal is one of the biggest for a streaming service ever.
Knives Out 2 First Look
The stand-alone mystery starts out with literal puzzles and revolves around a murder. It all takes place on a private island owned by tech mogul Bron (Edward Norton) and involves a bunch of colorful characters that range from a state Governor to a YouTube star and fashion influencer. It's another who-done-it with plenty of comedy woven into a story that will keep us guessing.
I loved the first one, so I'm watching this the day it comes out.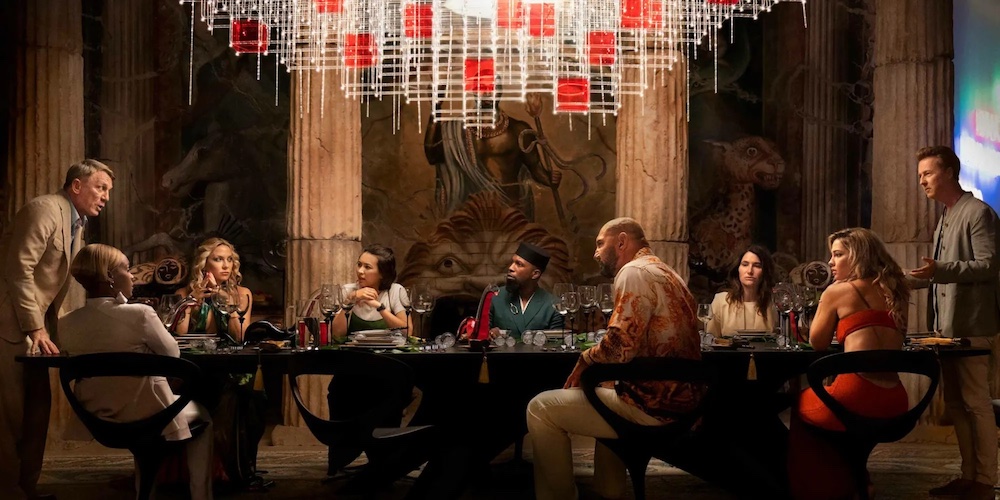 And, like the first movie, this has a spectacular cast that includes Jessica Henwick, Kate Hudson, Dave Bautista, Edward Norton, Kathryn Hahn, Janelle Monáe, Leslie Odom Jr., Ethan Hawke, and Madelyn Cline.
Tech billionaire Miles Bron invites some of his nearest and dearest for a getaway on his private Greek island, it soon becomes clear that all is not perfect in paradise. And when someone turns up dead, well, who better than Blanc to peel back the layers of intrigue?
Glass Onion: A Knives Out Mystery arrives on Netflix later this year.
Subscribe to our newsletter!
Get Tabletop, RPG & Pop Culture news delivered directly to your inbox.