'Smile' is the Creepiest, Most Unsettling Trailer on the Internet Right Now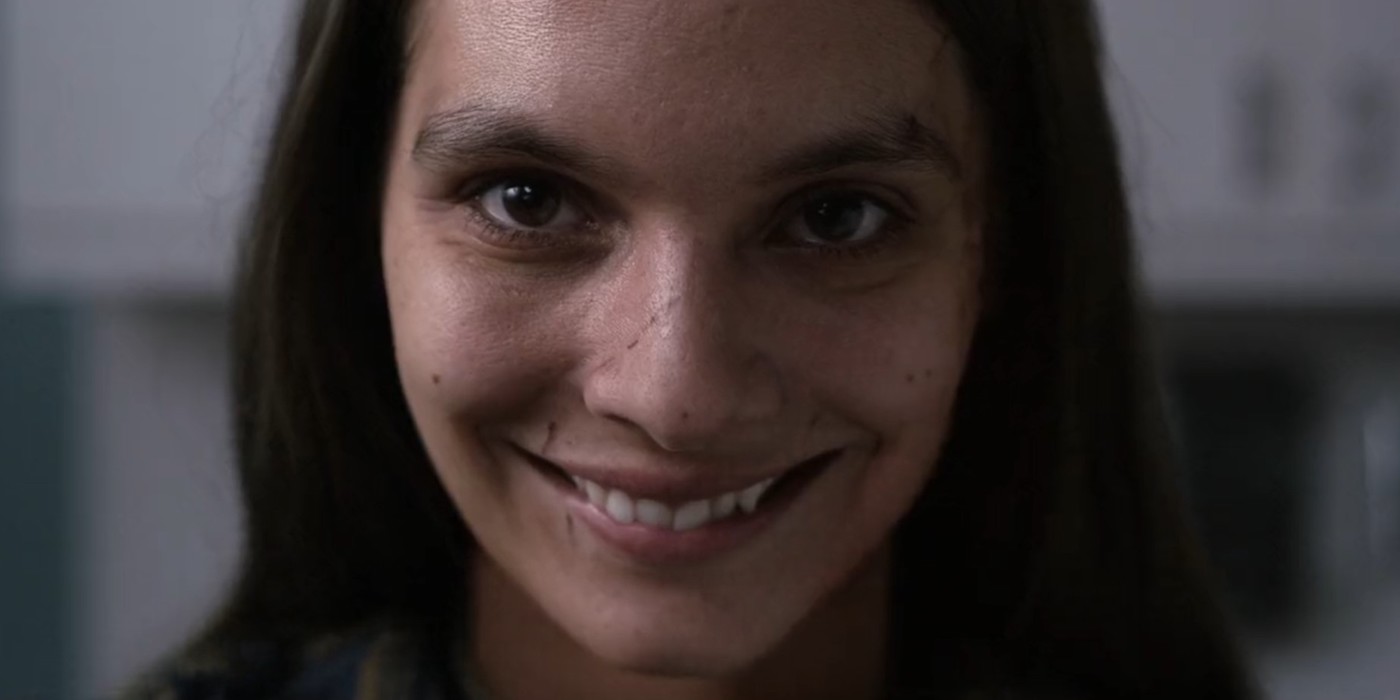 Sometimes, a smile is the most comforting thing a person can give you. And then there are other times. Smile will make you fear them all.
A good horror movie can make you afraid of even the simplest thing – and writer/director Parker Finn's new film is bound to make you think twice before cracking your trademark grin. Something malevolent is chasing our lead character, and it once you watch, you'll never feel the same about smiling.
Smile, Then Scream
This new horror yarn from Paramount Pictures follows Dr. Rose Cotter (Sosie Bacon) after the bizarre and terrifying death of one of her patients who claims that there's an evil force following her and… smiling. And I'm not talking a Little-Susie-Sunshine smile, we're talking Jack Nicolson's Joker soaked in 1,000 gallons of nightmare fuel.
Fandango gave us an exciting look behind the scenes at how Smile was filmed, and it looks like some stellar (and truly terrifying) camera work will set this horror movie apart.
Synopsis, Cast, & More
Smile will also feature performances from actors Jesse T. Usher of The Boys fame, plus Kal Penn, Rob Morgan (Stranger Things), Kyle Gallner (Scream 2022), and All Cheerleaders Die's Caitlin Stasey.
According to the film's synopsis, Rose's journey is going to get very personal.
"As an overwhelming terror begins taking over her life, Rose must confront her troubling past in order to survive and escape her horrifying new reality."
The film is set to release at Fantastic Fest, a horror movie film festival based out of BoLS own home city Austin, TX. Don't worry, if you don't catch the festival premiere on September 22nd, the film will be in theaters on the 30th.
Subscribe to our newsletter!
Get Tabletop, RPG & Pop Culture news delivered directly to your inbox.
One thing's for certain, this movie will probably make you suspicious of any person who tells you to "just smile" going forward.