'The Menu' Trailer Reveals a Painstakingly Prepared Horror Feast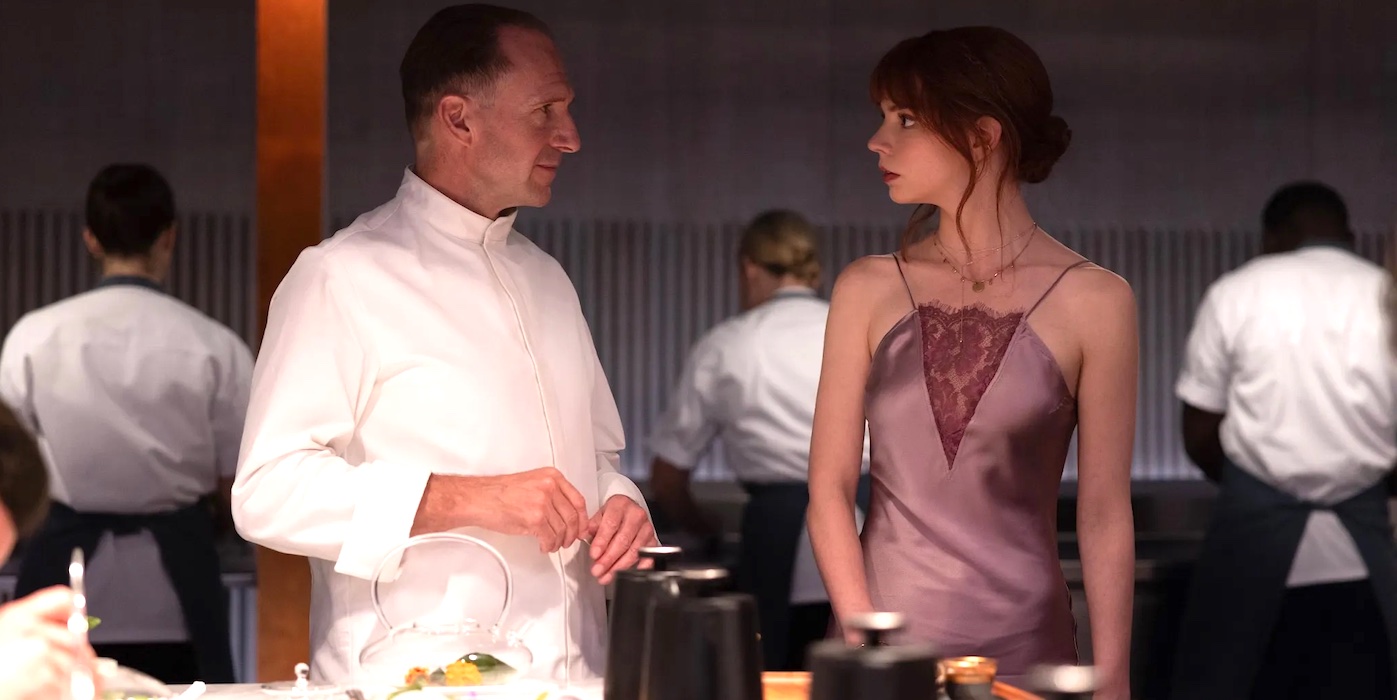 There's more on The Menu than food created by a top chef. A carefully planned story of mystery, horror, and revenge is being dished up to a group of unsuspecting guests.
In the culinary world, top-tier menus created by talented chefs with high ratings and stars are sought after. Tables are hard to come by and the food is at a premium. In The Menu a couple manages to get a reservation at an exclusive restaurant where the famous chef has prepared a lavish menu. But all is not right here – the guests are in for the shock of their lives that has little to do with the food.
The Menu has a who-done-it feel, but not like Knives Out or Murder on the Orient Express. There's no Benoit Blanc or Hercule Poirot here. There's a master of ceremonies in Chef Slowik and he's serving up something very different than what his guests expect. The latest trailer reveals more of what they're about to go through – secrets printed on tortillas, sprints through the woods.
Thankfully the latest trailer keeps us wondering what the hell is going on here. All while dangling a mystery wrapped in Jamones ibéricos in our faces.
The Menu Details
The cast includes Anya Taylor-Joy, Nicholas Hoult, Ralph Fiennes, and John Leguizamo. Plus Judith Light, Janet McTeer, Reed Birney, Paul Adelstein, Aimee Carrero, Arturo Castro, Mark St. Cyr, Rob Yang, and Hong Chau. Mark Mylod (Succession, Game of Thrones) is in the director's chair; Will Tracy and Seth Reiss are the screenwriters.
"The Menu is a darkly comedic psychological thriller set in the world of eccentric culinary culture, centering on a young couple who visit an exclusive restaurant on a remote island where an acclaimed chef has prepared a lavish tasting menu."
The Menu arrives in Theaters on November 18.