This Week's Pop Culture News: 'Rings of Power' Has 25 Million Viewers in Its First 24 Hours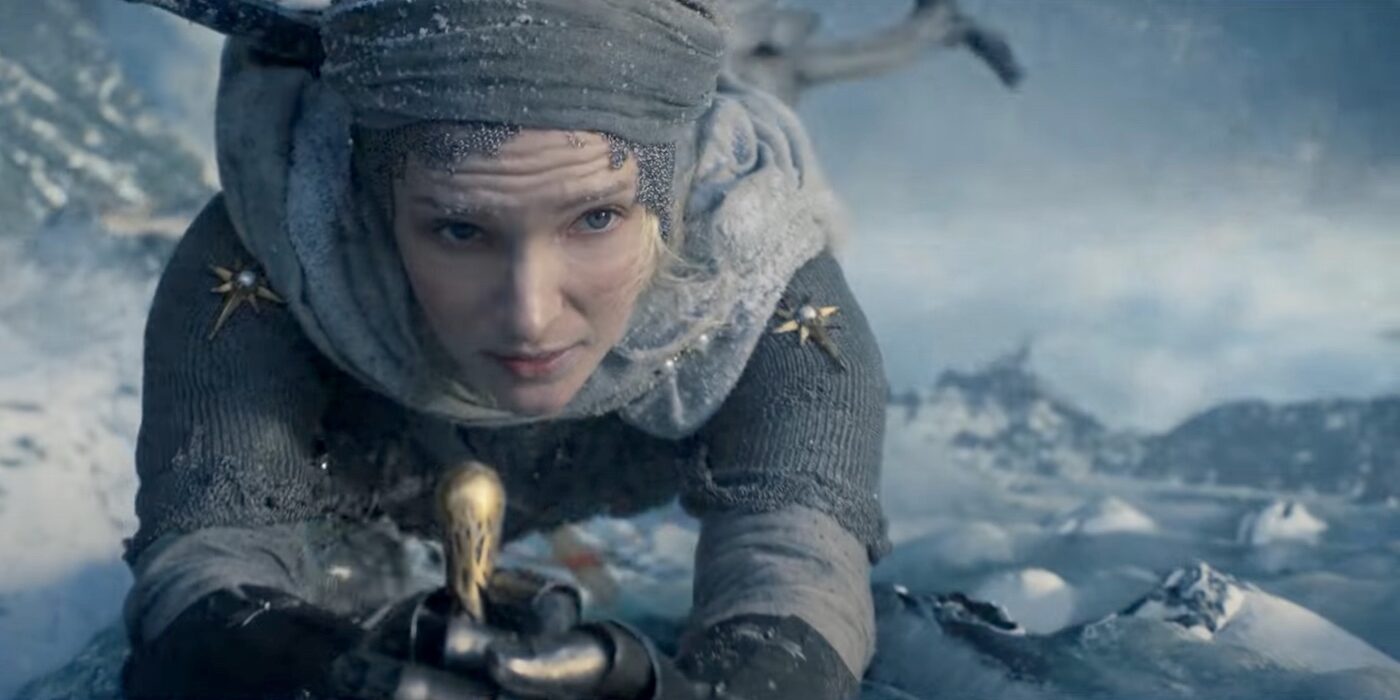 There have been a bunch of pop culture news, announcements, and new movie and TV trailers this week. Let's catch up, shall we?
Pop Culture News
New Movie & TV Trailers
Medieval (Red Band) – Theaters September 9th
"After the death of its reigning emperor, the Holy Roman Empire is plummeting into chaos while feuding brothers King Wenceslas of Czech and King Sigismund of Hungary battled for control of the empty throne. righteous mercenary leader Jan Zizka is hired by Lord Boresh to kidnap the powerful Lord Rosenberg's fiancée, Lady Katherine, to prevent Rosenberg's rise to power alongside the corrupt King Sigismund."
The Visitor – VOD October 7th
"When Robert and his wife Maia move to her childhood home, he discovers an old portrait of his likeness in the attic. Soon he finds himself descending down a frightening rabbit hole in an attempt to discover the true identity of his mysterious doppelgänge – only to realize that every family has its own terrifying secrets."
Slayer – Theaters & VOD October 21
"Kick-ass vampire slayer, Elliot Jones, made it his life's mission to take revenge on the bloodsuckers who murdered his teenage daughter. After years of tracking them, he has finally reached their secret and hidden base. But to get to them he will need to use a motley crew of social media superstars."
Later This Fall
Bones and All – Theaters November 23rd
"The film centers around a story of first love. Maren is a young woman learning how to survive on the margins of society. Lee is an intense and disenfranchised drifter. They join together for a thousand-mile odyssey that takes them through the back roads, hidden passages, and trap doors of Ronald Reagan's America."
Nanny – Theaters November 23rd & Amazon December 16th
"In this psychological fable of horror, Aisha, a woman who recently emigrated from Senegal, is hired to care for the daughter of an affluent couple living in New York City. Haunted by the absence of the young son she left behind, Aisha hopes her new job will afford her the chance to bring him to the U.S. But she becomes increasingly unsettled by the family's volatile home life. As his arrival approaches, a violent presence begins to invade both her dreams and her reality, threatening the American dream she is painstakingly piecing together."
Subscribe to our newsletter!
Get Tabletop, RPG & Pop Culture news delivered directly to your inbox.