Warhammer 40K: 'Battle At The Farm' Free Celebration Scenario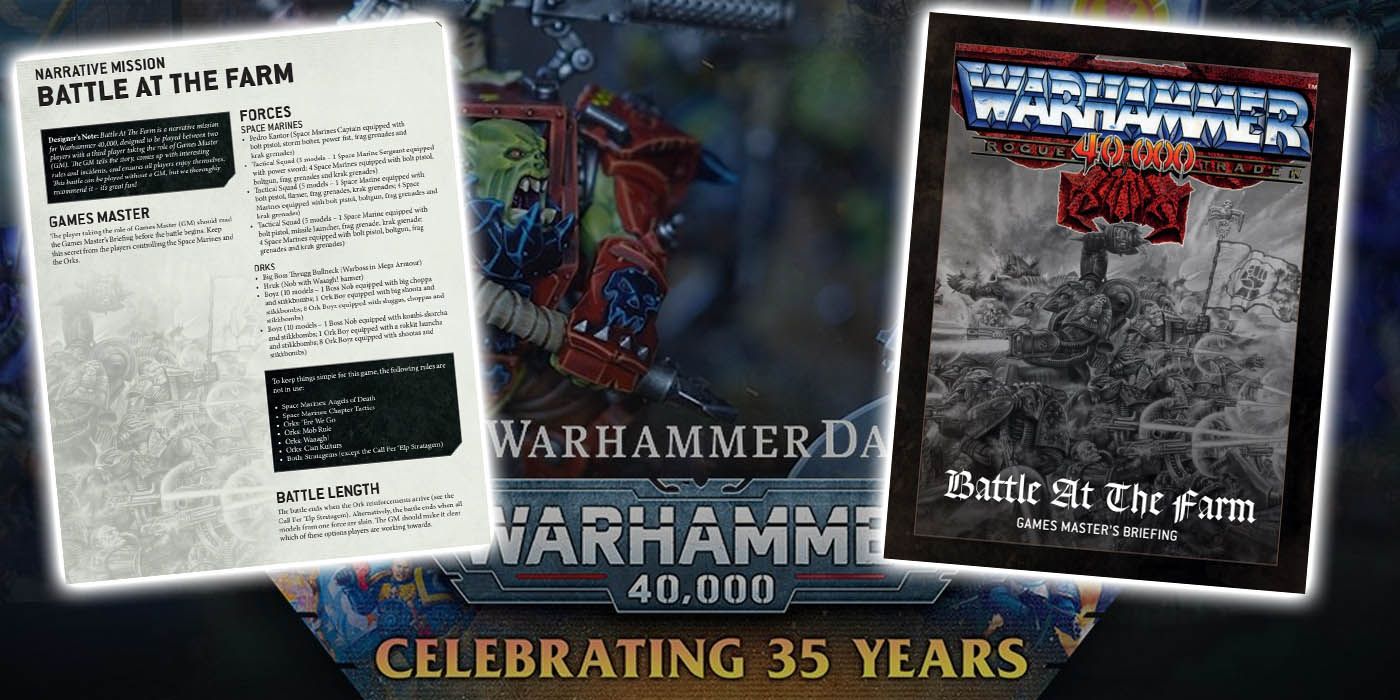 Games Workshop is celebrating 35 Years of Warhammer 40,000 with a classic mission reworked from Rogue Trader. Time to Battle at the Farm!
The month is the 35th Anniversary for Warhammer 40,000. As part of the celebration Games Workshop's Warhammer+ Team decided to tackle a classic scenario from Rogue Trader. The Battle at the Farm is an absolute classic scenario from the earliest days of Warhammer 40,000. In fact, it's so early, it's from a different rule set!

Rogue Trader Stats: Intelligence, Cool, and Willpower? And only Toughness 3 Marines?!
In many ways Rogue Trader played closer to a game of Necromunda (with even more RPG elements added) than it does to modern 40k. There is also one other key difference: the need of a third player to act as the game master. Again, it played like an RPG and the GM's job was to help to control some of the action and also to tell the story/narrative as the game unfolded. As a fan of RPGs and Narrative events, this extra player really does help make the game play and feel different than 40k.
However, we're not playing Rogue Trader here! The team has modernized the scenario for the current edition. And now you and you gaming group can take a crack at it. You just need to download it and go to town.
Battle at the Farm
"If you fancy travelling back to the murky past of Warhammer 40,000 and want to try Battle at the Farm out for yourself, then you can use the documents below, which are the ones designed for the game on Warhammer+. Be warned though, while all three of the players can read the Player's Briefing, only the Games Master should read the Games Master's Briefing as it contains vital secrets the players shouldn't know."
Battle at the Farm Player Briefing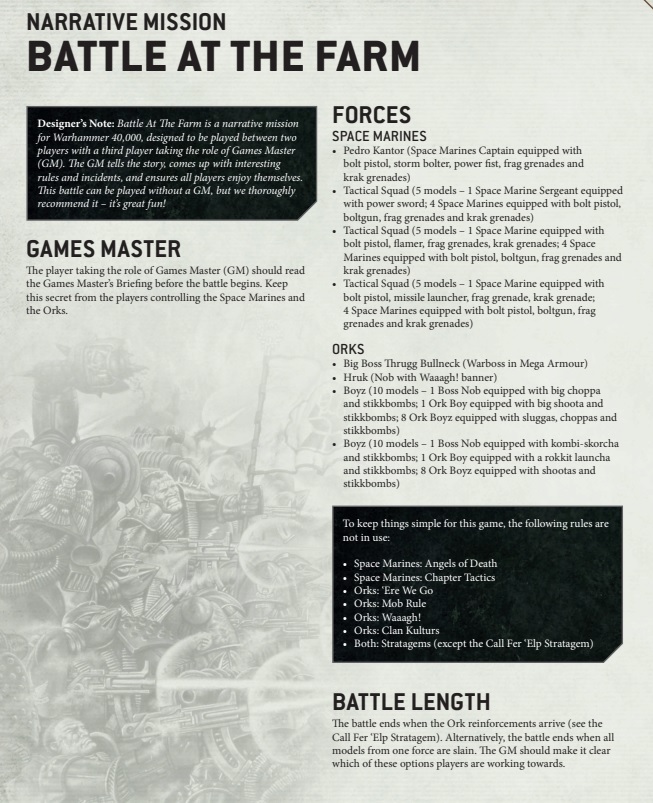 Battle at the Farm Game Master Briefing
Subscribe to our newsletter!
Get Tabletop, RPG & Pop Culture news delivered directly to your inbox.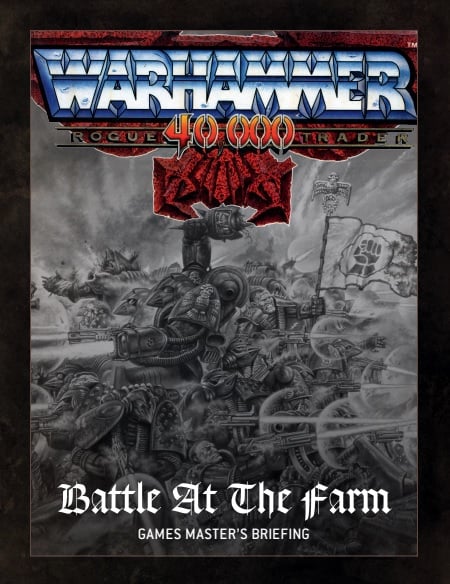 No spoilers from us so read the Briefings at your own risk! If you're going to try and tackle this one as a player don't ruin the fun by reading the GM's packet.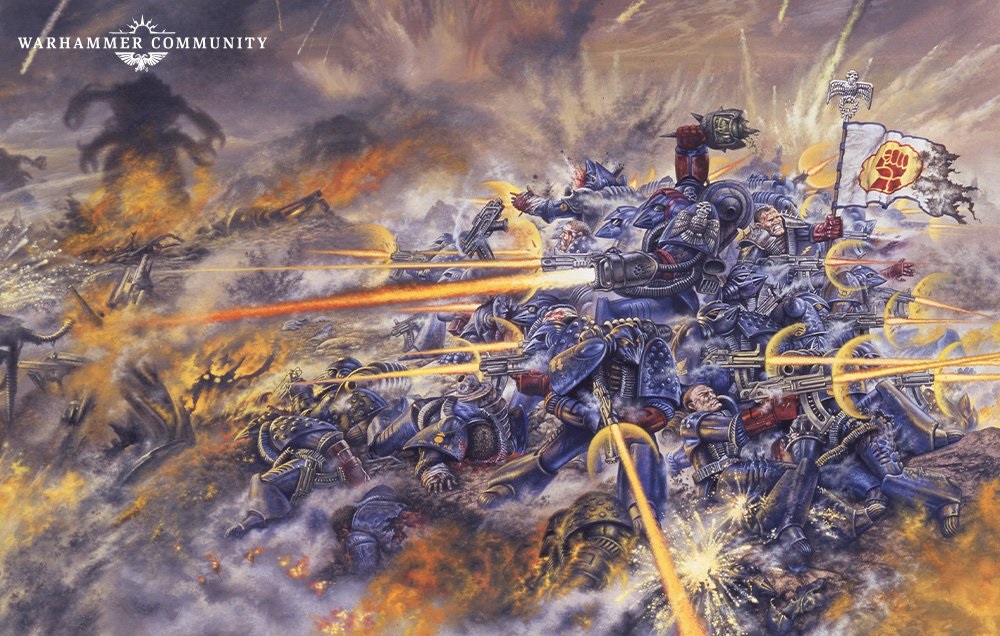 The battle itself takes place on Rynn's World. It a skirmish between a rag-tag group of Crimson Fists Space Marines led by a Commander named Pedro Kantor. They've taken a moment of respite at a jadeberry farm. However, a Ork Mob is closing in quickly and they are looking for some buried treasure!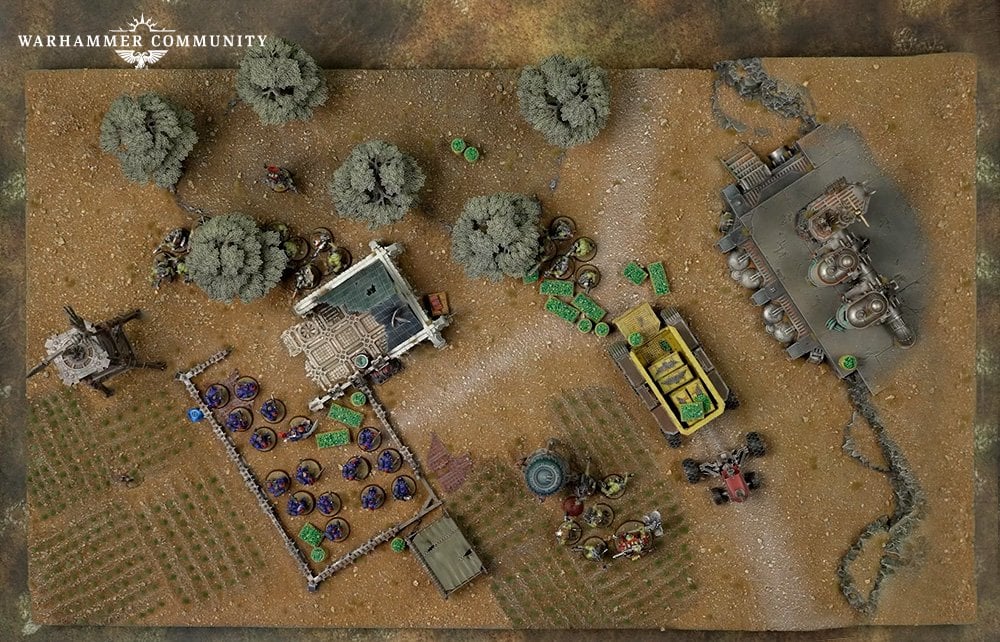 After reading the scenario, it's a neat little skirmish. So if you're looking for something different and with a huge hit of retro nostalgia then check out the Battle for the Farm.
Orks vs Marines in a classic Rogue Trader Scenario? Sign me up!