Age of Sigmar: New Warcry Warband Builder Now Available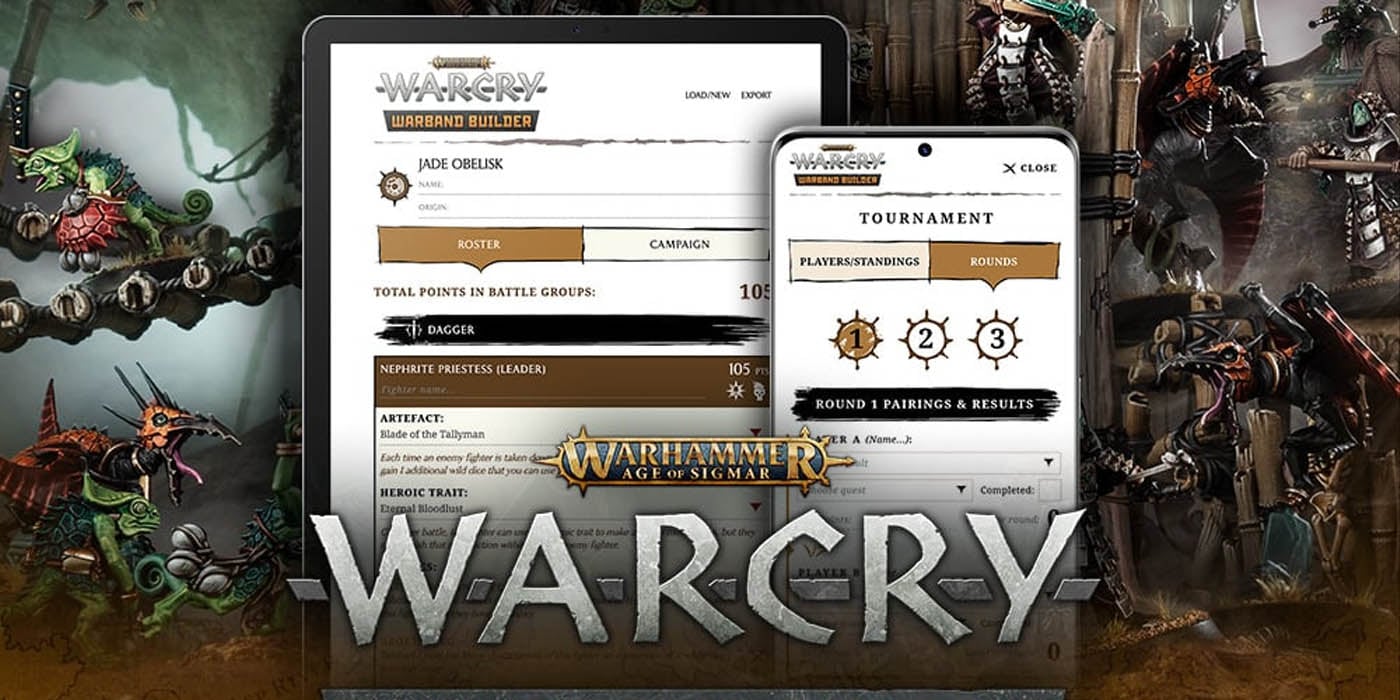 Games Workshop has released a new, free Warcry Warband Builder. Just hop on and create your own digital Warband Roster!
Warcry is getting a new box and Warband Tome in stores this week. Along with that, GW is releasing a new digital companion to help you stay organized. This isn't an app to download or a thing you need to subscribe for either. It's just a handy web based tool to help you stay organized.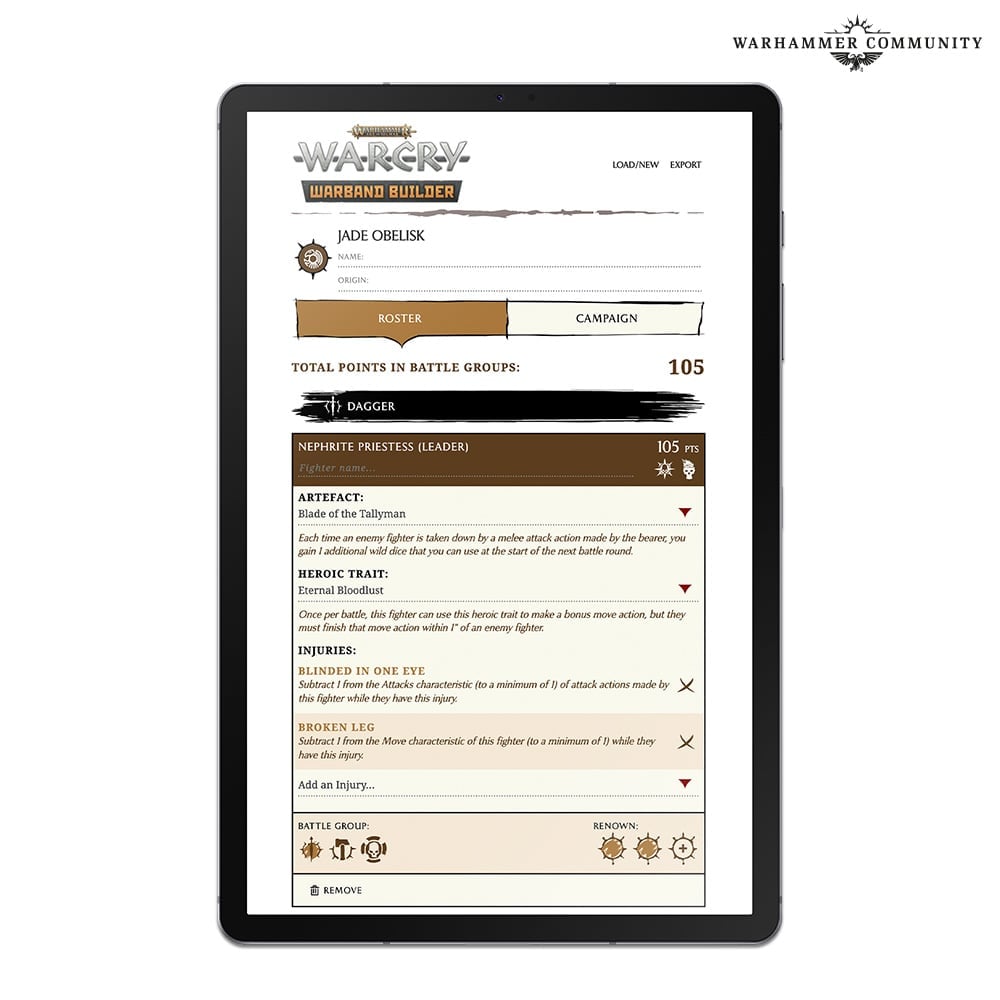 "Warcry is a quick and accessible game – simple to learn, and a challenge to master. To make it even easier to build and manage your warbands as they battle for glory, treasure, and the sheer bloody hell of it, there's a brand new version of the Warcry Roster Builder out right now!"
This used to be the Varanscribe app, but since the action of Warcry has moved out of the Eightpoints the rebranding was appropriate. But it wasn't just a name change as there are some new update that got rolled out as well.
As you can see from the image above, you can now see your warband's artefacts, heroic traits, and (everyone's favorite) injuries! But my personal favorite change is the printer friendly version.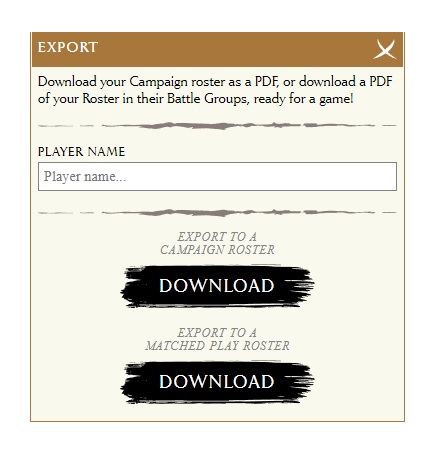 There's actually two versions — either the Campaign Roster or Matched Play Roster. This is a great change as you can simply save it as PDF for quick access on your phone. It's the simple things, really…
On top of that, there's also a Tournament Tracker! This could be a game changer.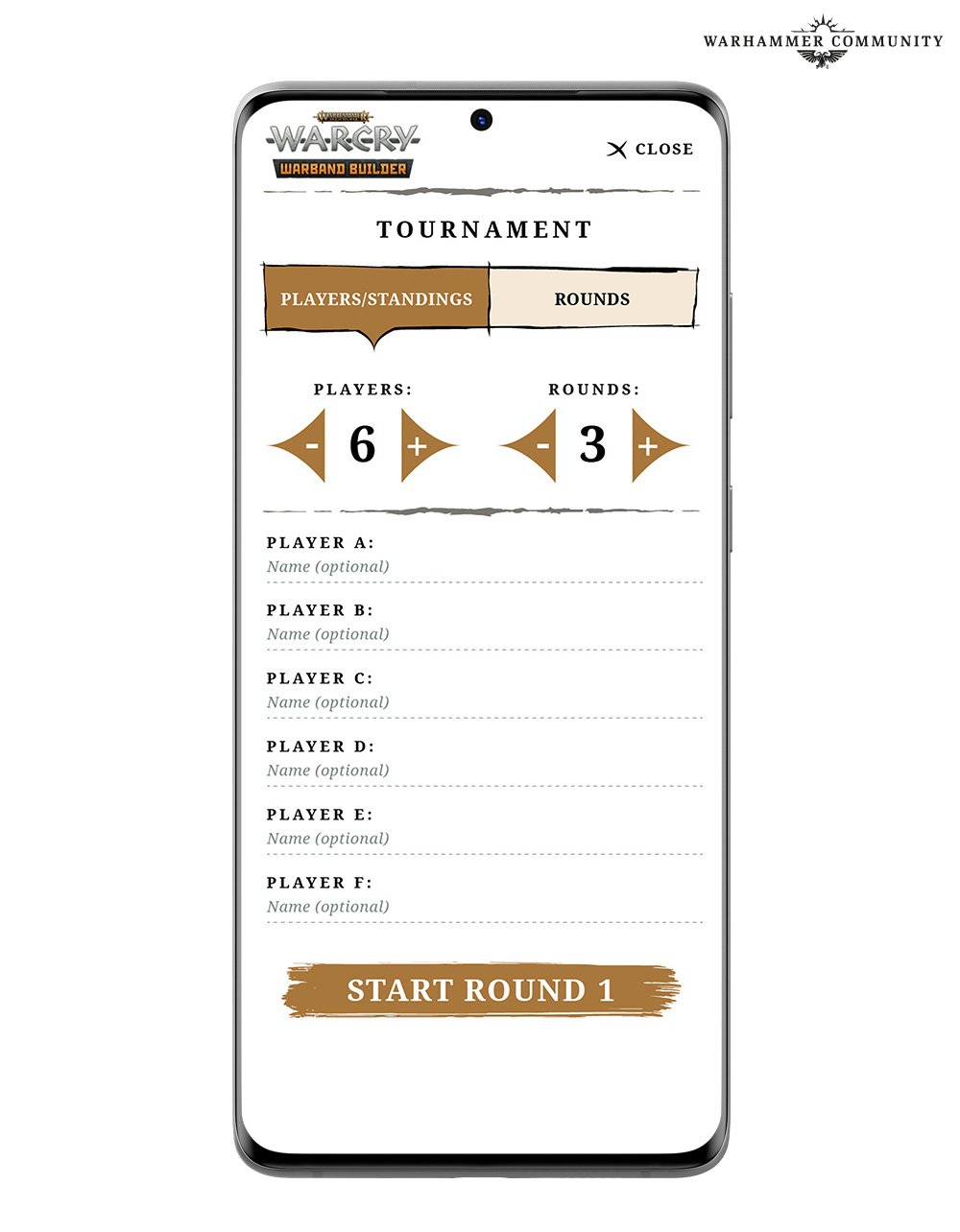 The app also offers Tournament Tracking – a perfect way to organise ad hoc competitions for game nights and small events. The tracker can even work out pairings based on the player standings, per the Tournament section of the Warcry: Core Book.
Subscribe to our newsletter!
Get Tabletop, RPG & Pop Culture news delivered directly to your inbox.
To go along with their new Tournament Tracker GW has also released a free Organized Play Pack as well. It's a suggested 3 round event pack that's perfect for anyone looking to host a tournament or event for Warcry. It includes battplans, result cards, sidequests, and even a suggested schedule.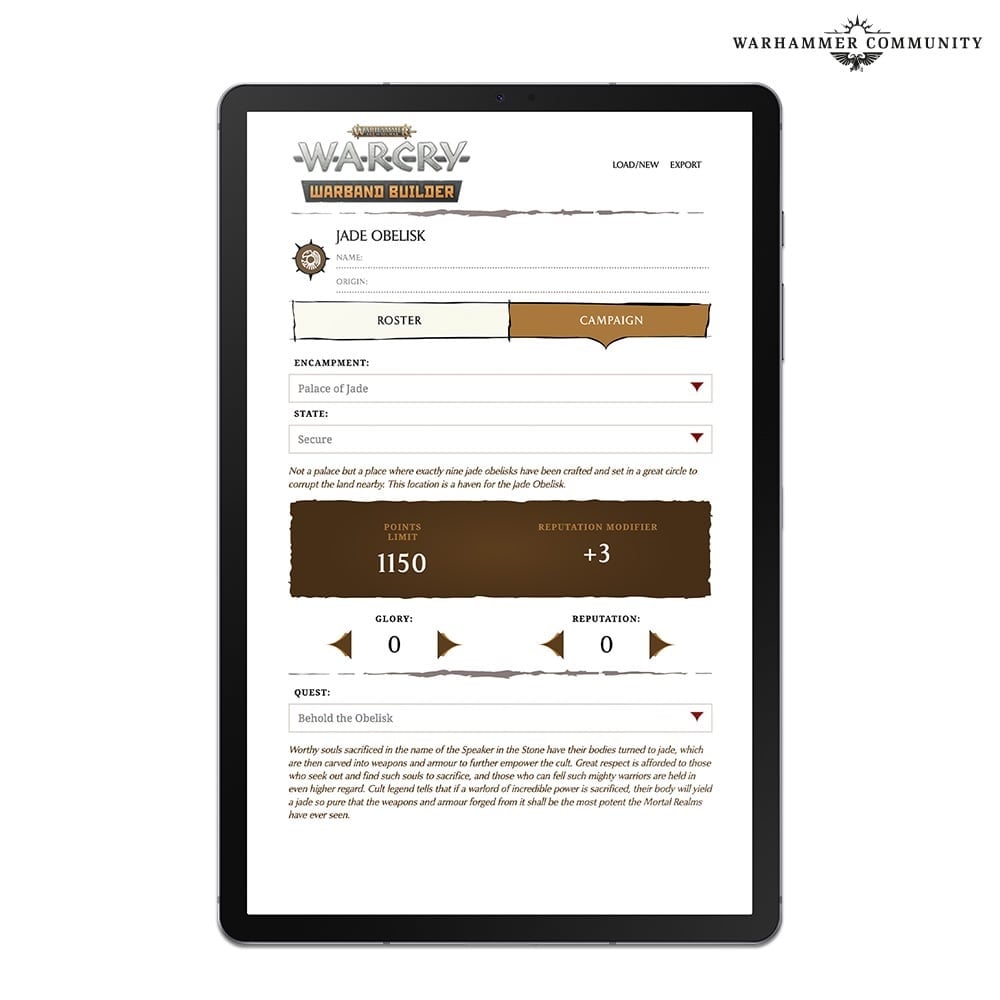 This is a pretty nice update for the Warcry community as a whole. With the new Roster Builder you've got a lot of tools that make tracking your Warbands a whole lot easier. Plus the Tournament Software and Organized Play Pack make it super easy to run an event. Now it's just up to folks to give it a go!
Check out the new Warcry Warband Builder Here