D&D: WizKids New Life-Sized Pseudodragon is Adorable and Cat-Sized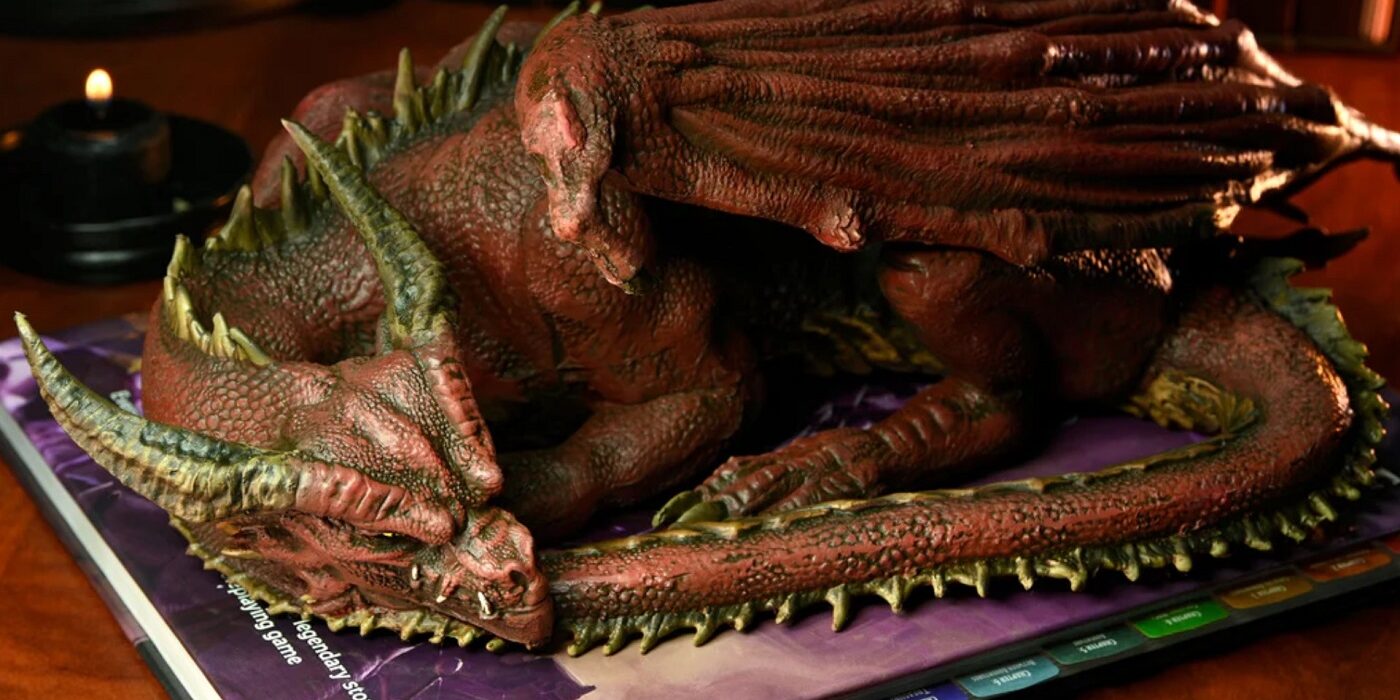 WizKids has a new, utterly adorable "life-size replica" on the way. This time it's a life-sized Pseudodragon, a perfect familiar.
Elusive and feylike, Pseudodragons dwell in the quiet places of the world. There, they make their homes in the hollows of trees and caves. And they look like nothing so much as a miniature red dragon, but unlike their larger doppelgangers, Pseudodragons are quite playful. These tiny dragons are telepathic, helpful, and make perfect familiars for those who can find them.
And now, WizKids has a Life-Sized Pseudodragon figure in the works. It's due out for a Q1 2023 release and is up for pre-order now. Check it out below!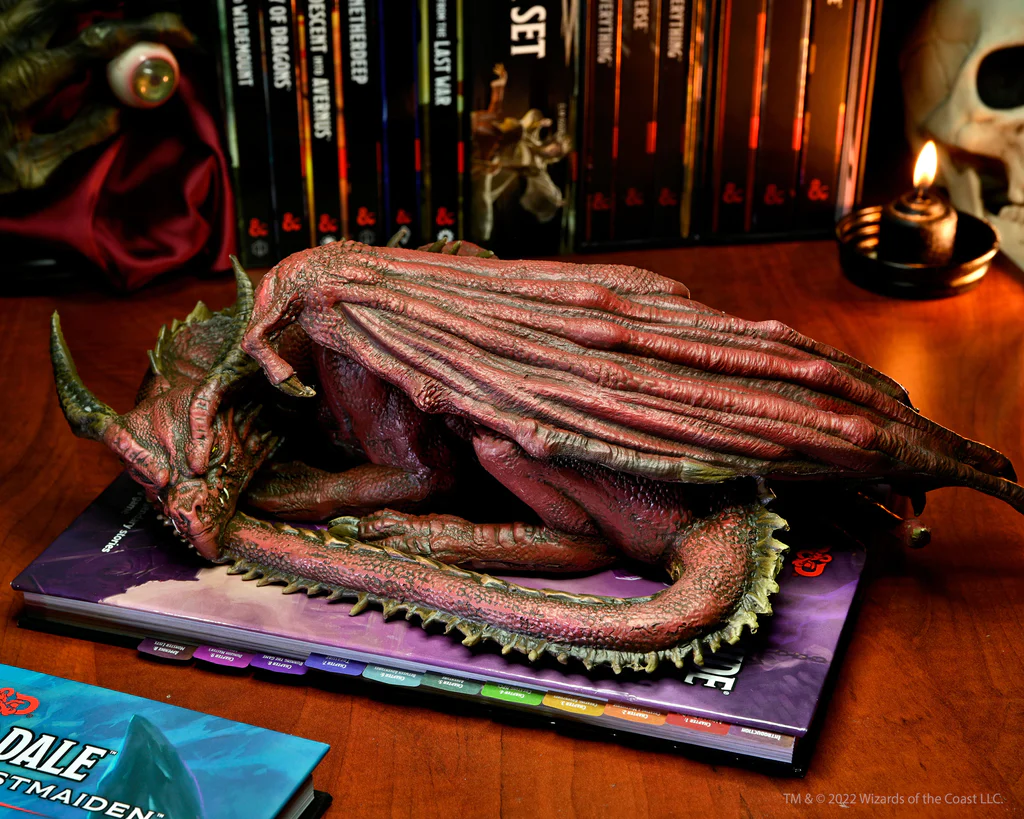 Adorn your desk, bookshelf, or gaming table with this detailed re-creation of the Dungeons & Dragons Pseudodragon!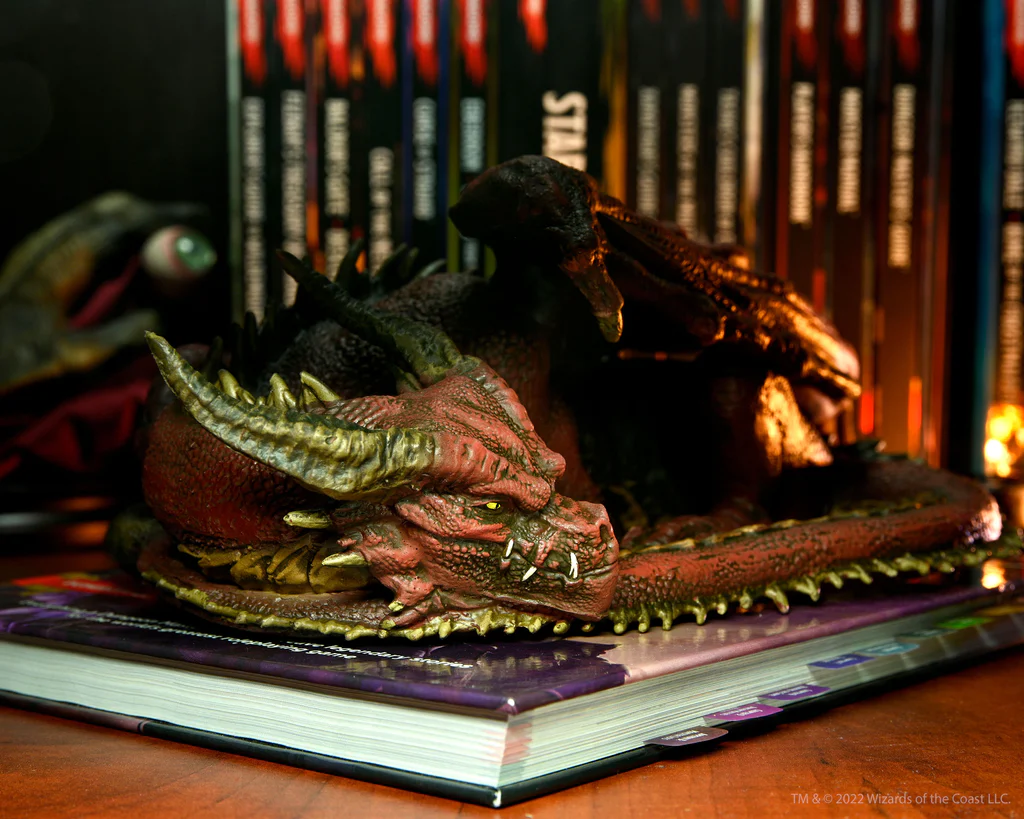 You never forget your first pet, so how could you ever overlook your first Pseudodragon familiar? This life-sized pseudodragon is 14″ long and made from soft foam that's hand painted to show off each and every scale, tooth, and claw. This companion figure is incredibly lifelike and sure to be a focal point in your store, game room, or study!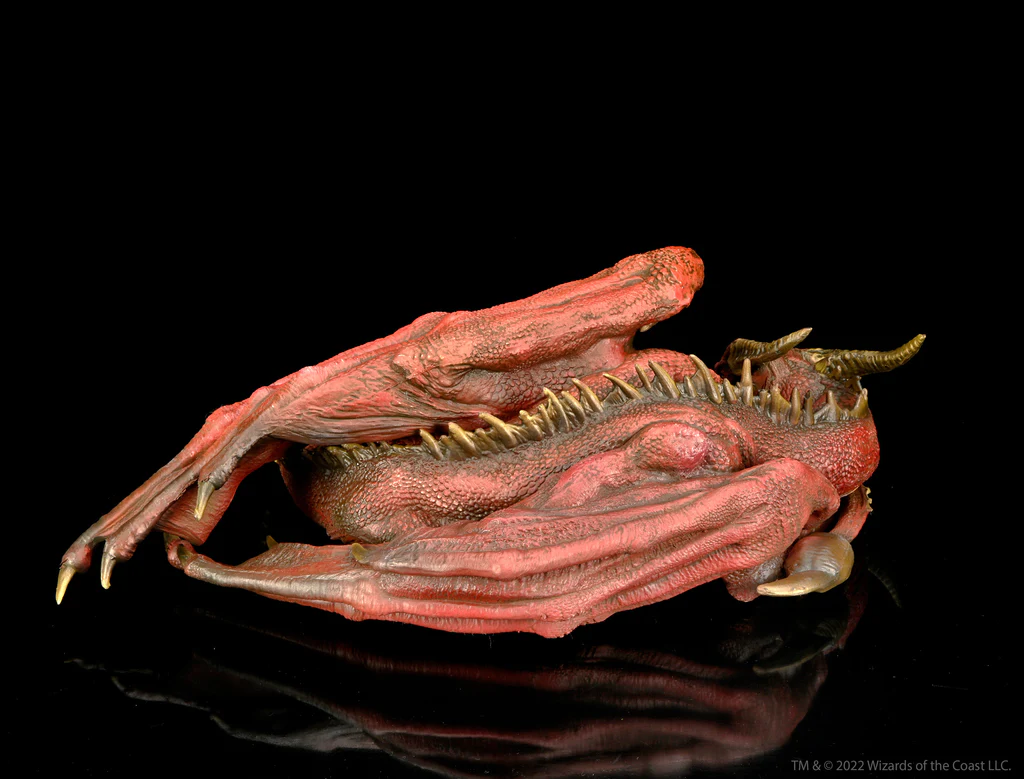 This iconic Dungeons & Dragons creature is ready to be displayed in a place of honor whether that is perched atop your stacks of Dungeons & Dragons sourcebooks or on your desk to keep you company while you pursue your arcane studies!
They have captured every detail so perfectly here. Right up to the Pseudodragon's venomous stinger, curled gently under its sleeping head. It looks so fierce when it's resting, hard to imagine that this draconic, cat-sized figure won't one day just stretch its wings, let out a tiny roar, and fly around the room.
It's even D&D book-sized, making this the perfect companion for any DM who stacks their books on the table.
Happy adventuring!
Subscribe to our newsletter!
Get Tabletop, RPG & Pop Culture news delivered directly to your inbox.