Edgar Allen Poe Investigates a Murder in Gothic Film 'The Pale Blue Eye'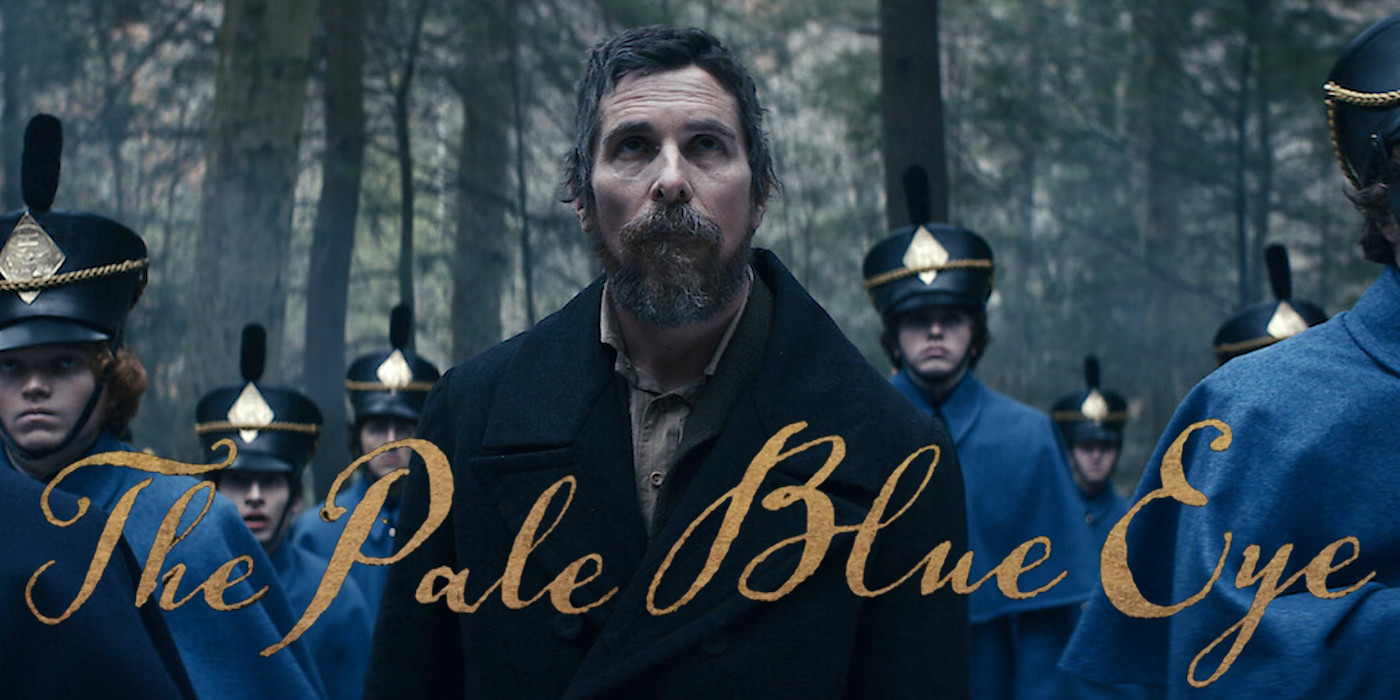 A bone weary detective pairs up with a young Edgar Allen Poe to solve a grusome murder in The Pale Blue Eye. 
The Pale Blue Eye is based on the novel by Louis Bayard. A West Point cadet is found dead just outside of the academy during the early hours of a winter day. The young man's heart has been removed with surgical precision. A murder investigation is launched immediately and local detective August Landor is put on the case. The entire operation has to stay hushed to protect the military academy's reputation.
When Landor finds it difficult to get the other cadets to talk, he teams up with an eccentric young man who has more interest in writing than military duty. His name is Edgar Allen Poe.
Director Scott Cooper has been working to get this to the screen for a while. He loves Poe and discovered Bayard's book after his father recommended it. The horror mystery is fiction – it works backward to create a story of why Poe became the man he did. Cooper told Tudum…
"Of course, this is a work of fiction, although Poe was at West Point… it's these events that occur in our film that shaped his worldview and helped him become the writer that he became. [It has] the recurring themes that deal with the questions of death and the effects of decomposition and reanimation of the dead and mourning. [All of] those are considered part of his dark romanticism."
The Pale Blue Eye Cast & Details
The cast is led by Christian Bale and Harry Melling. It also includes Gillian Anderson, Lucy Boynton, Charlotte Gainsbourg, Toby Jones, Harry Lawtey, Simon McBurney, Hadley Robinson, Timothy Spall, Joey Brooks, Brennan Cook, Gideon Glick, Fred Hechinger, Matt Helm, Jack Irving, Steven Maier, Charlie Tahan, and Robert Duvall.
"West Point, 1830. A world-weary detective is hired to discreetly investigate the gruesome murder of a cadet. Stymied by the cadets' code of silence, he enlists one of their own to help unravel the case — a young man the world would come to know as Edgar Allan Poe."
The Pale Blue Eye arrives in select theaters December 23 and on Netflix January 6.