Grab Your Snorkel: Essential Sub-Mariner Comics for Fans of Namor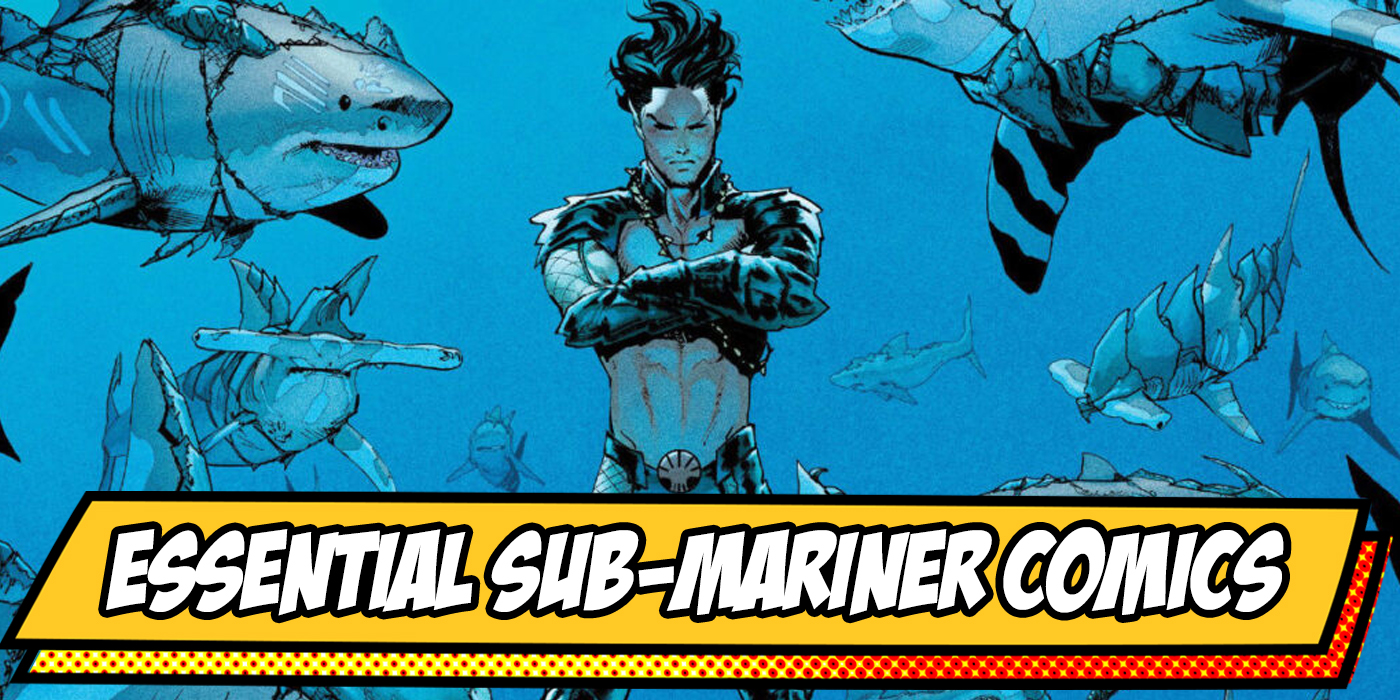 Thanks to 'Wakanda Forever', Marvel's oldest anti-hero is the newest member of the MCU. Have you read these classic Sub-Mariner comics?
Finally! We've got a live-action MCU version of Prince Namor, the underwater Atlantean king. Tenoch Huerta's version of the character has a different back story than the classic character, but a lot of the same personality traits. But don't take my word for it. Read these comics!
As always, we know that digital comics are very convenient. But if you see something you absolutely need to own in the meatspace, be sure to head to your local comic book shop!
Golden Age Marvel Comics Masterworks Vol. 1 by Bill Everett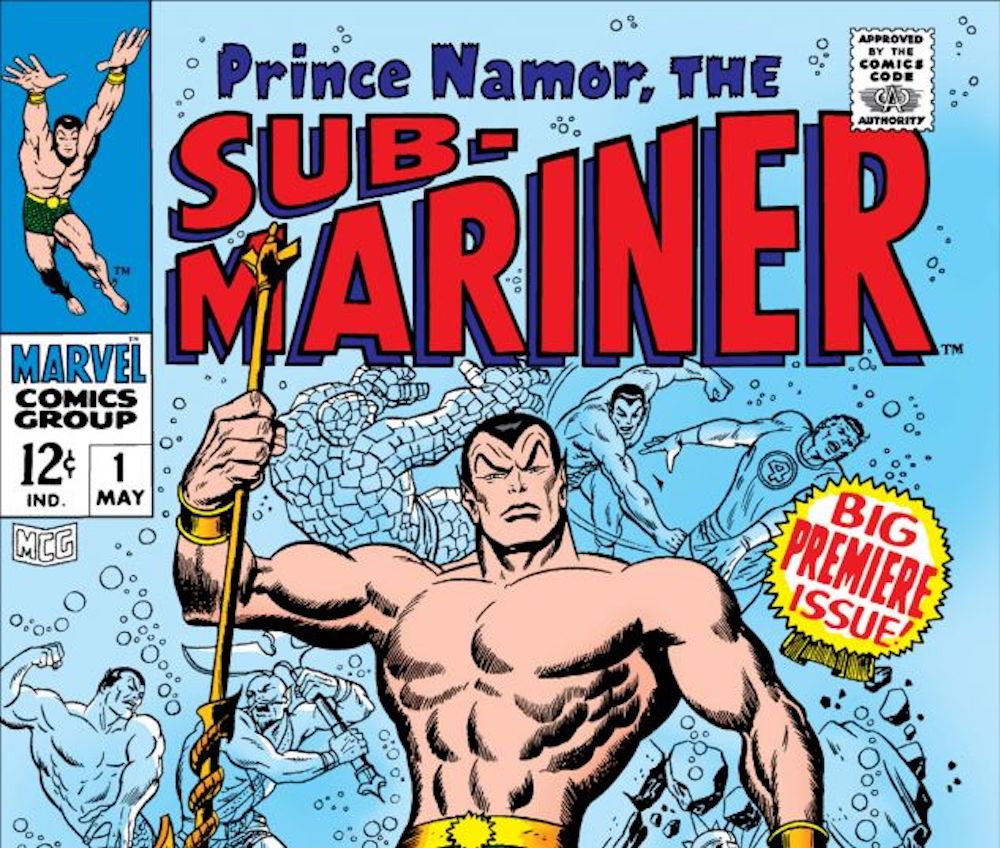 In September 1939, a new title hit newsstands and changed the comic-book world forever: MARVEL COMICS #1 had arrived! And this comic wasn't your typical assortment of super-powered, straight-laced do-gooders. This was something completely new. The Human Torch, the creation of Dr. Phineas Horton, was neither man nor hero. He was a fiery force of nature who shocked and unsettled mankind. The half-human/half-Atlantean Sub-Mariner ventured from his undersea kingdom not with a mind set on peace, but bent toward vengeance! They're flanked by an eclectic set born out of the energy and imagination of the Golden Age – including the heroic Angel, robot invention Electro, hard-edged detective the Ferret, cowboy Masked Raider and jungle adventurer Ka-Zar.
---
Fantastic Four (1961-1998) #4 by Stan Lee & Jack Kirby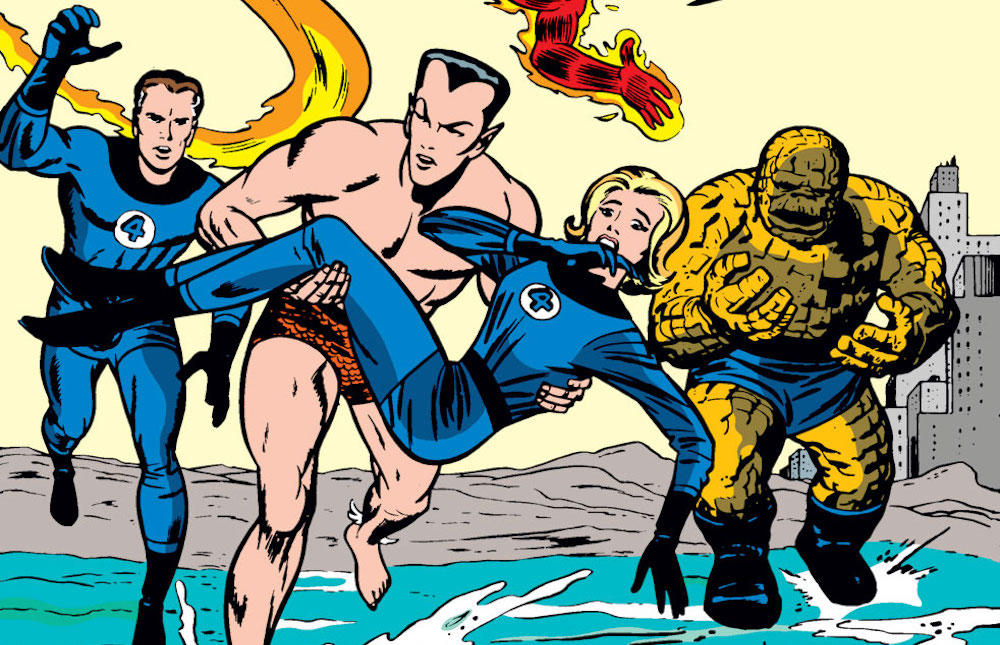 Out on his own, Johnny encounters and helps restore the memory of a fallen hero, the Namor the Sub-Mariner! When Namor returns to his undersea kingdom and finds it decimated, he assumes the surface world is the cause and unleashes a powerful monster onto New York City and the Fantastic Four.
---
Sub-Mariner: Marvels Snapshot #1 by Kurt Busiek & More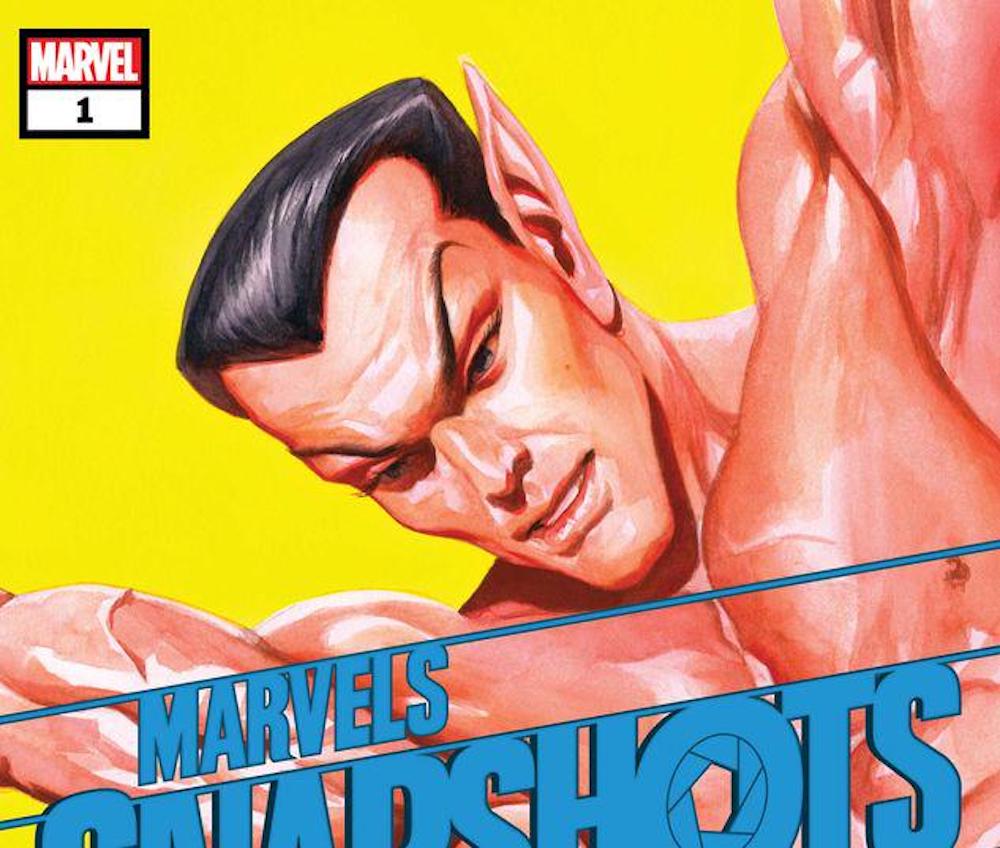 It begins here — a series of specials that show us Marvel's greatest characters from the Golden Age to today, all through the eyes of ordinary people! Project curator Kurt Busiek (Marvels, Astro City) has brought together an amazing assemblage of talent to bring you a total of eight new and unusual viewpoints on Marvel history and Marvel heroes, two per month for the next four months. To kick it all off, best-selling novelist and Emmy Award-winning TV writer Alan Brennert (L.A. LAW, TWILIGHT ZONE) and superstar artist Jerry Ordway (All-Star Squadron, Crisis on Infinite Earths) to tell a story of Marvel's debut superstar: Prince Namor, the Sub-Mariner. It's 1946, and the boys are back from World War II. But they haven't left the battlefields behind, as reporter Betty Dean discovers when she and Namor reunite for an outing at Palisades Park, only to find themselves under attack. Also featuring the All-Winners Squad. A dramatic, unexpected and revealing tour through the Marvel Universe by a cornucopia of amazing creators.
---
Sub-Mariner: The Depths by Peter Milligan & Esad Ribic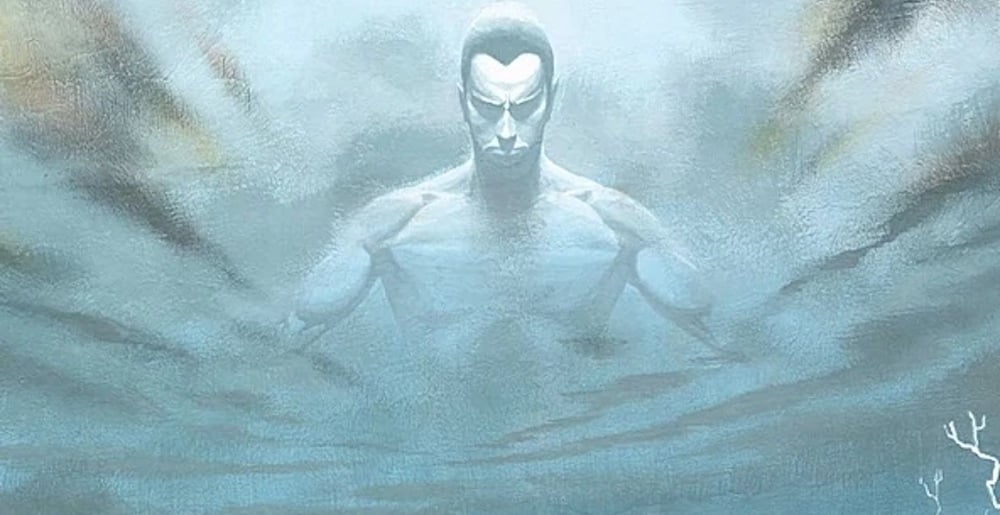 Throughout the ages, a few men have wondered if this fabulous place actually exists. Fewer have imagined that the city is protected by a wild and vengeful being, the very embodiment of the untameable depths themselves – the Sub-Mariner! When a deep sea expedition mysteriously vanishes without a trace near the Marianes trench, legendary adventurer Randolph Stein embarks on a journey that will rock him – and his crew – to their very core!
---
King In Black: Namor by Kurt Busiek & More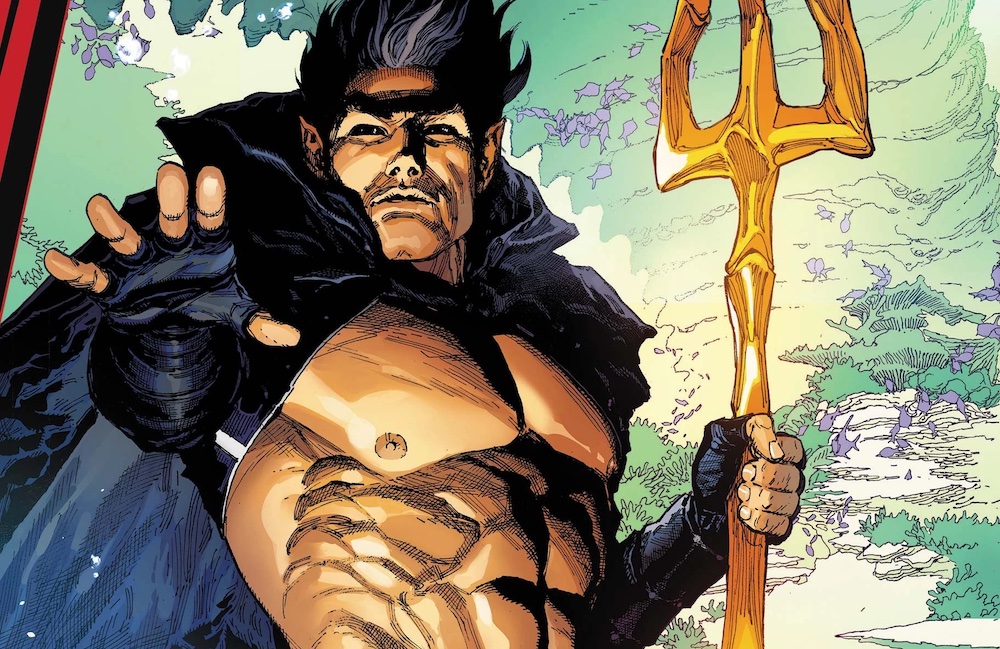 Collects King In Black: Namor (2020) #1-5. An untold tale of the young Sub-Mariner — and the dark, chilling birth of one of Atlantis' greatest villains! The players: Namor, Lady Dorma of Atlantis, the outsider Attuma — all still in their teen years — and the Swift Riders, the Atlantean Empire's greatest heroes. It begins with alliances and possibilities — but what lies ahead is tragedy, betrayal and deadly magics unleashed! As the three youths join the Swift Riders on a vital mission, the ensuing catastrophe brings to life the most menacing threat Atlantis has ever faced! Will the Black Tide cut a swath of devastation and death across the ocean floor, laying waste to all that stands before them? It's a deep dive into Marvel history — where the secrets of the King in Black are buried!
---
Just so you're aware, if you buy these comics, we'll make a little money. We need that money for a diving trip to search for hidden kingdoms.