Indigenous Voices: Comics Created by & About Native People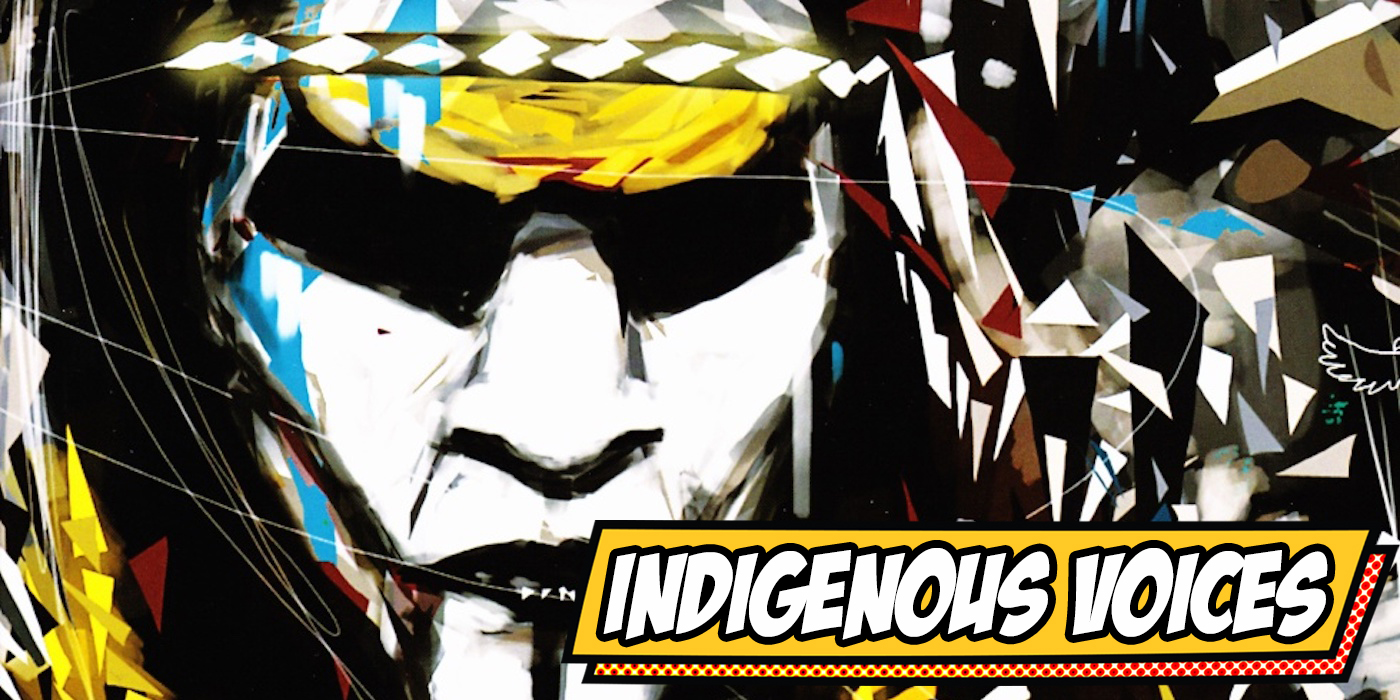 It's Native American Heritage Month, and reading is a great way to observe. Check out these comics by indigenous artists and authors!
Comics are a great medium for all kinds of diverse voices, including those of native writers and artists. Here are our recommendations to get you started.
As always, we know that digital comics are very convenient. But I encourage you to consider owning these books in the meatspace. Have them shipped right to your door from Red Planet Books & Comics – or special order them from your local comic book shop.
Redbone – The True Story of a Native American Rock Band by Christian Staebler, Sonia Paoloni, & Thibault Balahy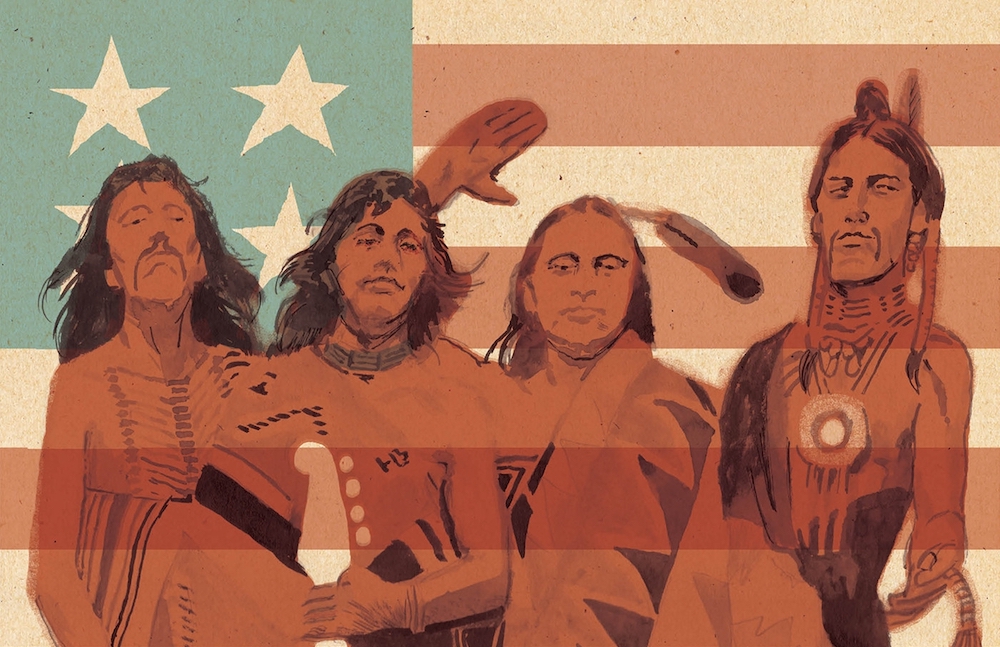 Experience the riveting, powerful story of the Native American civil rights movement and the resulting struggle for identity told through the high-flying career of west coast rock n' roll pioneers, Redbone. You've heard the hit song "Come and Get Your Love" in the movie Guardians of the Galaxy, but the story of the band behind it is one of cultural, political, and social importance.
Brothers Pat and Lolly Vegas were talented Native American rock musicians that took the 1960s Sunset Strip by storm. They influenced The Doors and jammed with Jimmy Hendrix before he was "Jimi," and the idea of a band made up of completely Native Americans soon followed. Determined to control their creative vision and maintain their cultural identity, they eventually signed a deal with Epic Records in 1969.
But as the American Indian Movement gained momentum the band took a stand, choosing pride in their ancestry over continued commercial reward. Created with the cooperation of the Vegas family, painstaking steps were taken to ensure the historical accuracy of this important and often overlooked story of America's past. Part biography and part research journalism, Redbone provides a voice to a people long neglected in American history.
Read this for free with a Comixology subscription.
---
A Girl Called EchoVolume #1 by Katherena Vermette, Scott B. Henderson, Donovan Yaciuk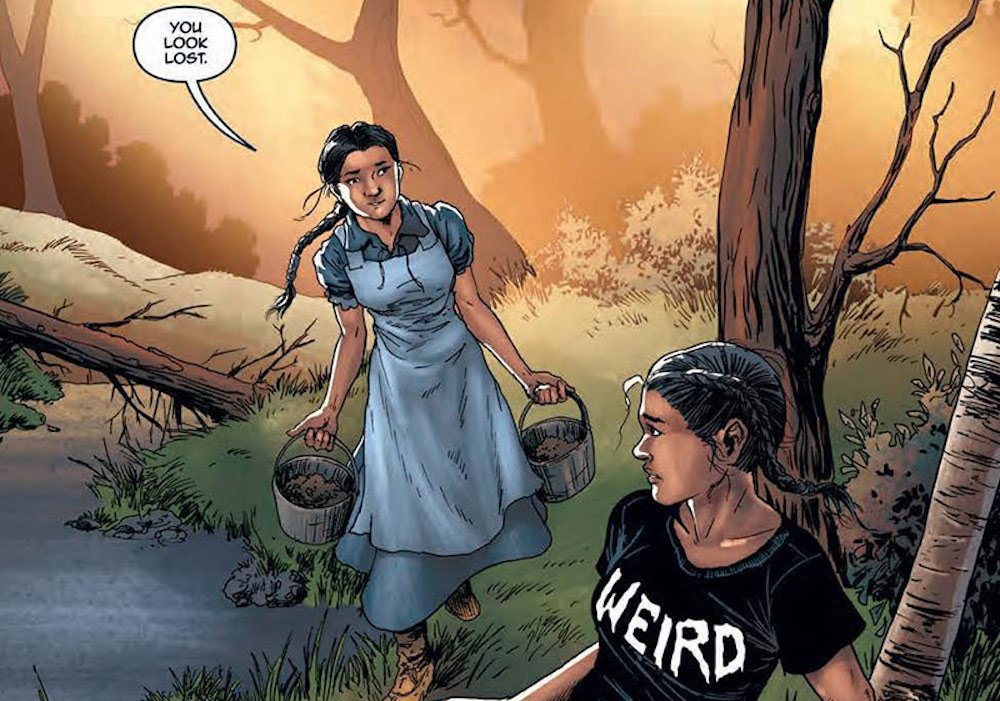 Echo Desjardins, a 13-year-old Métis girl adjusting to a new home and school, is struggling with loneliness while separated from her mother. Then an ordinary day in Mr. Bee's history class turns extraordinary, and Echo's life will never be the same. During Mr. Bee's lecture, Echo finds herself transported to another time and place—a bison hunt on the Saskatchewan prairie—and back again to the present. In the following weeks, Echo slips back and forth in time. She visits a Métis camp, travels the old fur-trade routes, and experiences the perilous and bygone era of the Pemmican Wars.
---
If I Go Missing by Brianna Jonnie, Nahanni Shingoose, & Neal Shannacappo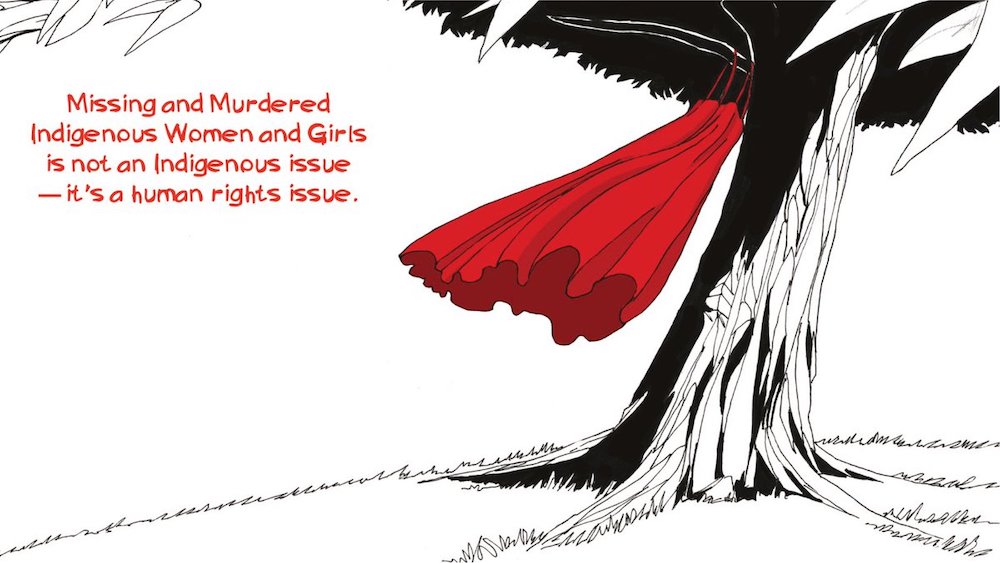 Combining graphic fiction and non-fiction, this young adult graphic novel serves as a window into one of the unique dangers of being an Indigenous teen in Canada today.
The text of the book is derived from excerpts of a letter written to the Winnipeg Chief of Police by fourteen-year-old Brianna Jonnie ― a letter that went viral and was also the basis of a documentary film. In her letter, Jonnie calls out the authorities for neglecting to immediately investigate missing Indigenous people and urges them to "not treat me as the Indigenous person I am proud to be," if she were to be reported missing.
Indigenous artist Neal Shannacappo provides the artwork for the book. Through his illustrations he imagines a situation in which a young Indigenous woman does disappear, portraying the reaction of her community, her friends, the police, and media.
An author's note at the end of the book provides context for young readers about Missing and Murdered Indigenous Women and Girls in Canada.
---
MoonshotVolume 1 by Hope Nicolson & More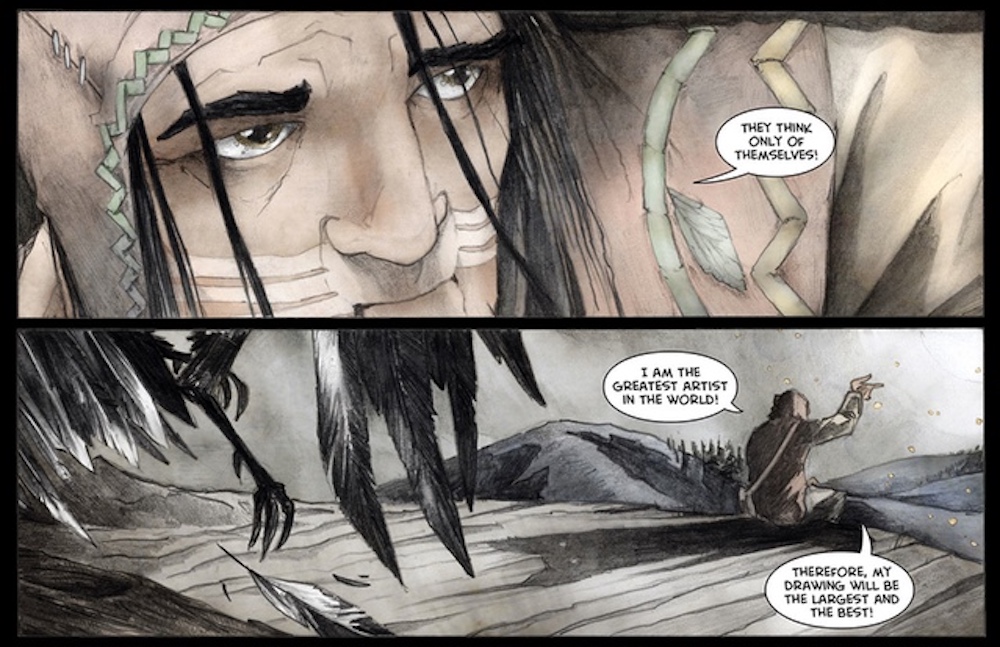 MOONSHOT: The Indigenous Comics Collection brings together dozens of creators from North America to contribute comic book stories showcasing the rich heritage and identity of indigenous storytelling. From traditional stories to exciting new visions of the future, this collection presents some of the finest comic book and graphic novel work on the continent.
Subscribe to our newsletter!
Get Tabletop, RPG & Pop Culture news delivered directly to your inbox.
---
The Outside Circle by Patti LaBoucane-Benson, Kelly Mellings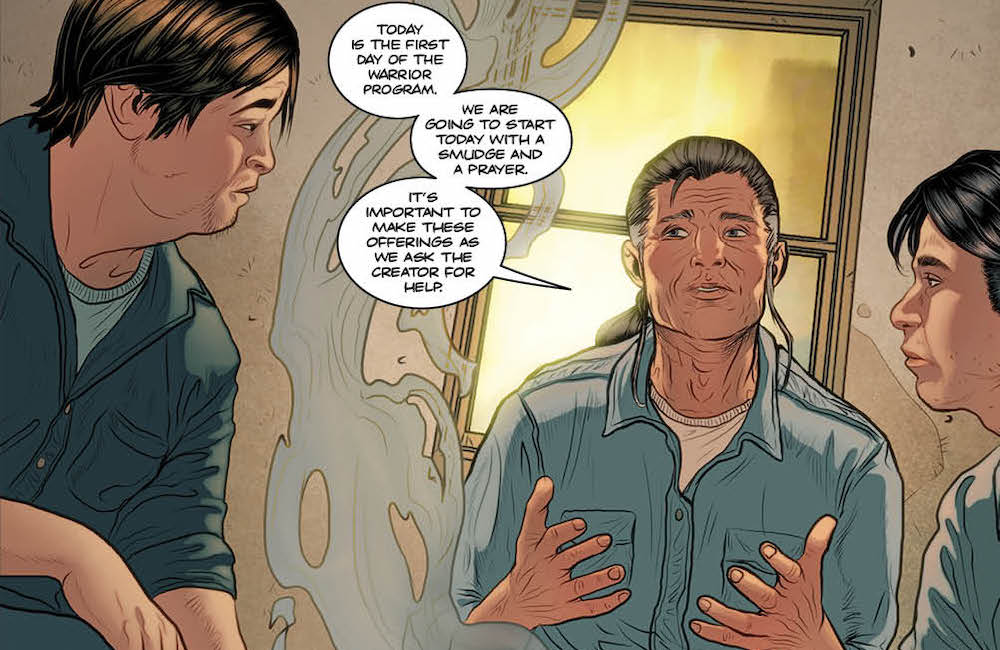 In this important graphic novel, two brothers surrounded by poverty, drug abuse, and gang violence, try to overcome centuries of historic trauma in very different ways to bring about positive change in their lives.
Pete, a young Indigenous man wrapped up in gang violence, lives with his younger brother, Joey, and his mother who is a heroin addict. One night, Pete and his mother's boyfriend, Dennis, get into a big fight, which sends Dennis to the morgue and Pete to jail. Initially, Pete keeps up ties to his crew, until a jail brawl forces him to realize the negative influence he has become on Joey, which encourages him to begin a process of rehabilitation that includes traditional Indigenous healing circles and ceremonies.
Powerful, courageous, and deeply moving, The Outside Circle is drawn from the author's twenty years of work and research on healing and reconciliation of gang-affiliated or incarcerated Indigenous men.
---