We'd Like to See More Star Wars and Studio Ghibli Colabs, Please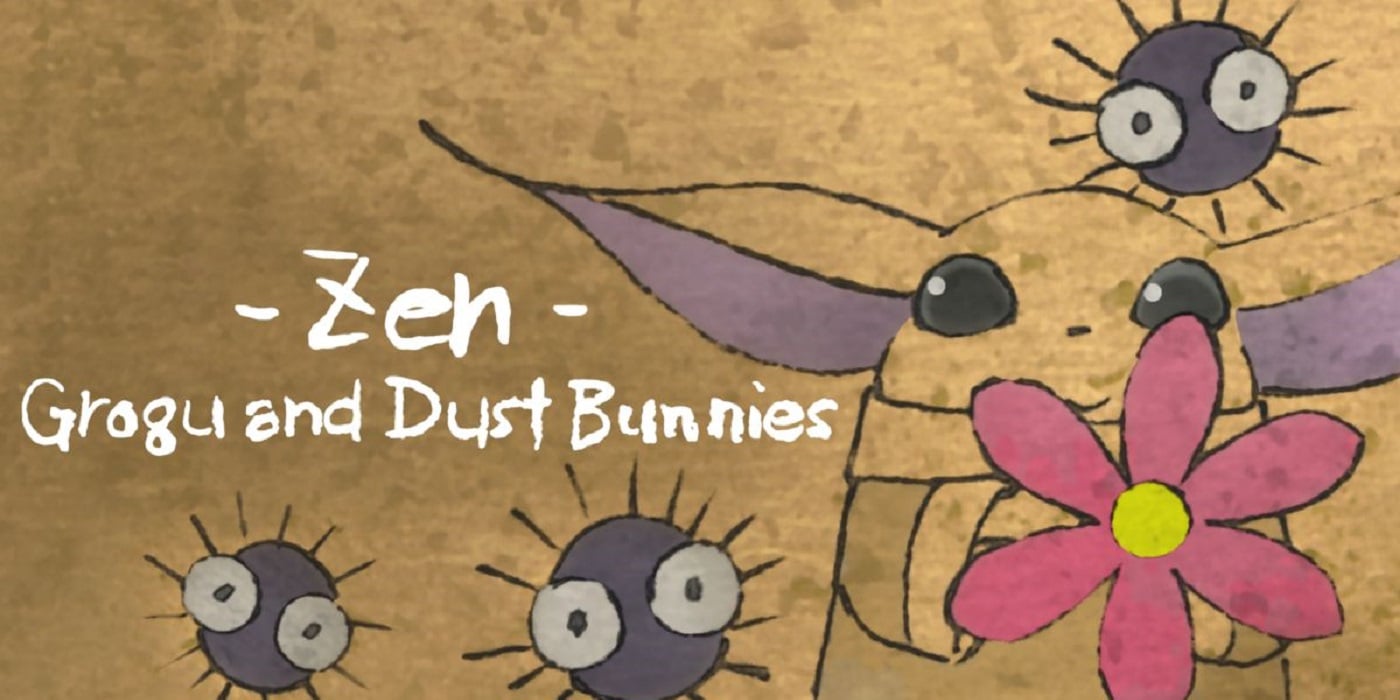 Grogu and the Dust Bunnies adorably left us wanting more collaborations between Studio Ghibli and the galaxy far far away.
On Thursday we got a hint of a Star Wars and Studio Ghibli collaboration. On Friday it was announced that a short animated video featuring Grogu and the dust sprites would be streaming the next day. And on Saturday we all sat down to enjoy four of the cutest minutes to grace Disney+.
The hand-drawn short was peaceful, adorable, and very sweet. Basically, if you love Grogu or Totoro (or especially if you love both), this short would be right up your alley. But it was too dang short! We've gotten a taste of what a Star Wars and Studio Ghibli collaboration could be, and we want more! This may be a bit of a far-fetched dream, but sometimes we need to dream big. So let's dream up a few possible galactic Ghibli collaborations together.
More Grogu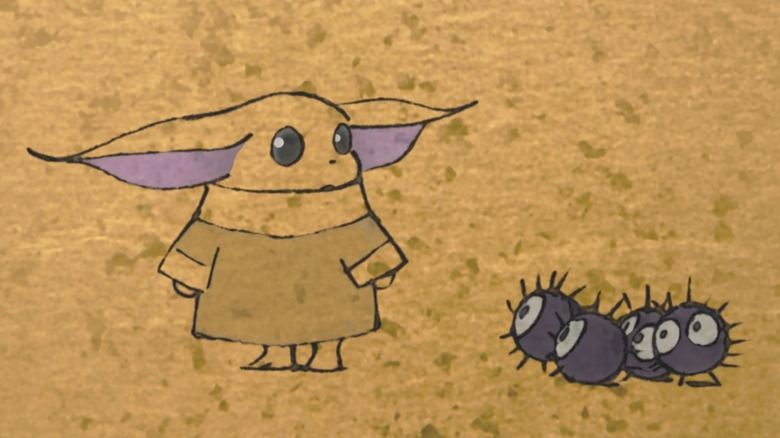 Sometimes you get something right the first time, and then there's no reason to mess with it. Studio Ghibli thrives while animating beautiful natural scenes or small quaint towns or interesting buildings isolated in peaceful sprawling landscapes. And I can't think of a better sort of place for the small green youngling to train in the force or commune with nature.
Following the Tales of the Jedi formula of a series of short, not connected episodes, we could watch Grogu train, try to meditate, get distracted, and interact with some of the galaxy's other youngsters. And between time spent at Luke's nature-surrounded Jedi School and time spent moving from planet to planet, there are endless opportunities for pretty settings and cute little towns.
Space Battles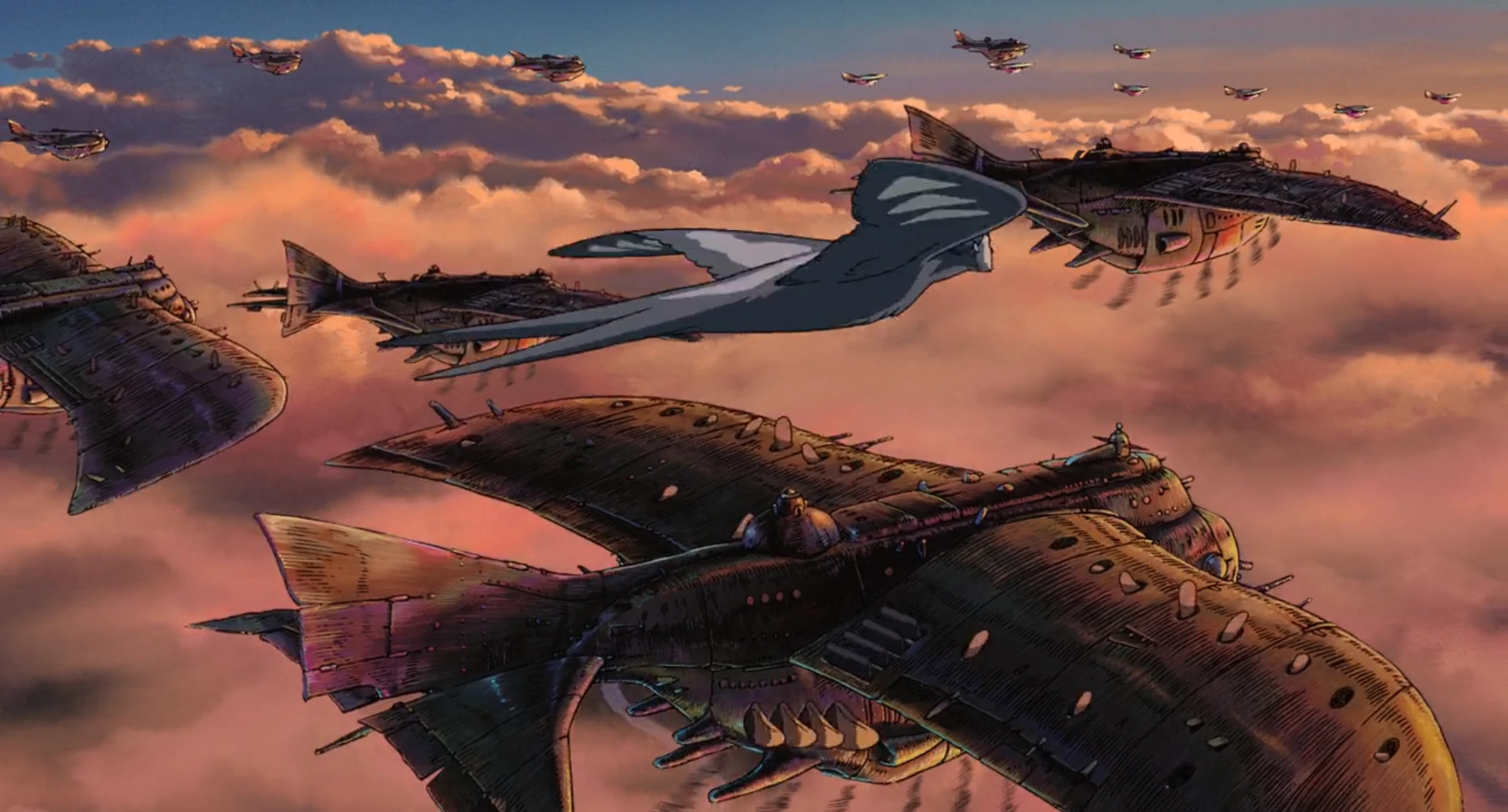 I know, this one seems like a bit of a longshot and not what any of us think of when we imagine Studio Ghibli. But a surprising number of movies feature battles or even full-blown wars. Porco Rosso and Howl's Moving Castle come to mind first, but I know there are multiple other examples.
What's fascinating me right now is the idea of the wars Howl is avoiding, but with a Star Wars spin and the more technologically advanced ships; maybe something akin to Laputa in Castle In The Sky. This may not have the multi-episode potential of revisiting Grogu a handful of times, but it could be the perfect short for a future Star Wars Visions episode.
Night Sisters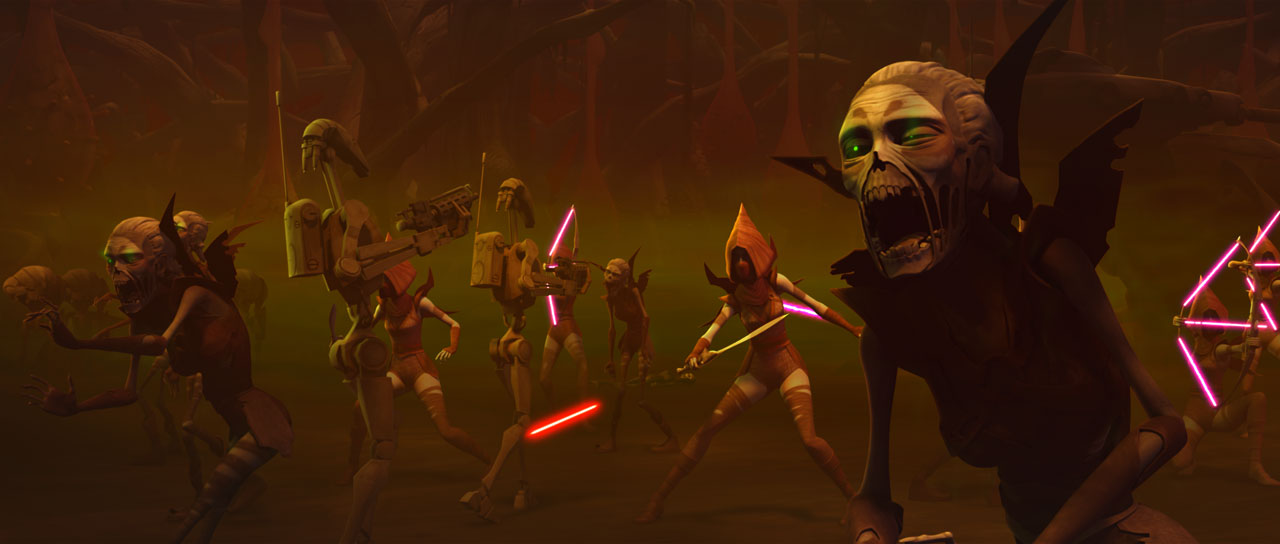 Subscribe to our newsletter!
Get Tabletop, RPG & Pop Culture news delivered directly to your inbox.
Studio Ghilib has a knack for making gross stuff almost appealing. Princess Mononoke is a perfect example of corrupted parts of nature being animated in a viscerally disgusting way that also managed to be strangely beautiful. The studio's animation style is magic and I would like to see them use some of that magic to make some of the places in the galaxy we want to visit the least be animated in a way that will make the rest of us understand the beauty it has. A really good opportunity for this would be revisiting the Nightsisters and Dathomir. What would the Ghibli spin on their home and this variety of 'witch' look like? I'm not entirely sure, but I'd love to find out.
Did you enjoy Grogu and the Dust Dust Bunnies? Would you like to see more Star Wars and Studio Ghibli collaborations in the future? What would you want that colab to look like? Let us know in the comments!
May The Force Be With You, Adventurers!