Video Games: 'Fire Emblem Engage' Unveils Trailer, Story, & Characters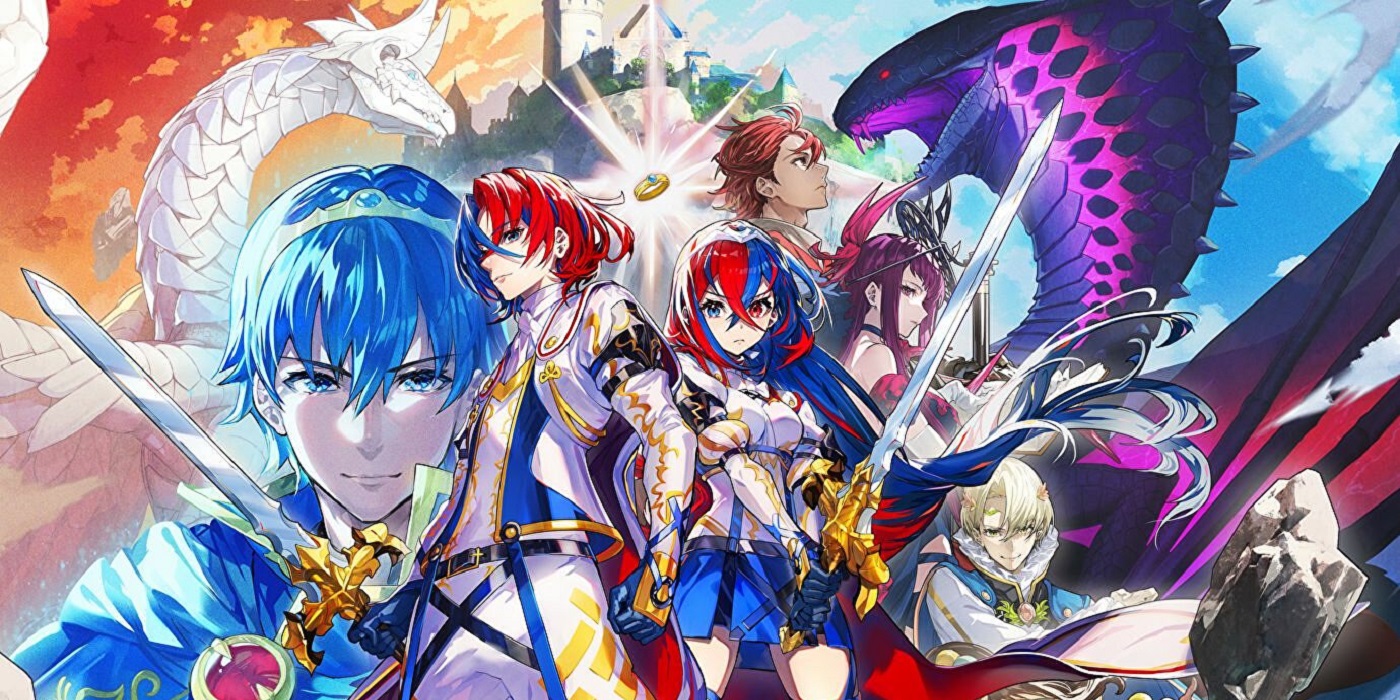 The Fire Emblem Engage trailer gives us a look at the story, characters, and the game's most interesting new mechanic.
The latest game in the Fire Emblem series, Fire Emblem Engage, is coming on January 20th. And now we have a trailer as well as a few fun game mechanics and details to look forward to.
Fire Emblem Engage
The official story description from Nintendo is:
"In a war against the Fell Dragon, four kingdoms worked together with heroes from other worlds to seal away this great evil. One-thousand years later, this seal has weakened and the Fell Dragon is about to reawaken. As a Divine Dragon, use rich strategies and robust customization to meet your destiny—to collect Emblem Rings and bring peace back to the Continent of Elyos
Summon valiant heroes like Marth and Celica with the power of Emblem Rings and add their power to yours in this brand-new Fire Emblem story. Aside from merging appearances, Engaging lets you inherit weapons, skills, and more from these battle-tested legends. The turn-based, tactical battle system returns with a fresh cast of characters you can customize and Engage to carefully craft your strategy."
Like its predecessors, Fire Emblem Engage is billed as a tactical role-playing game. And with the famous gridded movement and attack system, the gameplay is looking pretty similar to the other titles in the Fire Emblem series. But this one will have a very interesting feature that I'm pretty sure long-time fans will love. Players will be able to "engage" or summon heroes from previous Fire Emblem games to join them in battle. Characters like March and Celica will help you in your fight and lend their skills, weapons, and of course some of that good old fashion nostalgia.
About Fire Emblem
Fire Emblem is a series of tactical fantasy RPG video games by Intelligent Systems and Nintendo. Sixteen core games and four spinoffs make up the immensely popular series where gameplay often feels more like chess than your standard fantasy adventure game. Fire Emblem is also notable for being one of the few games where a character's death is permanent. Once you lose a party member in battle they are gone for the rest of the game. Meaning that players have to be very tactical and smart or be ready to restart battles multiple times.
The most recent core game, Fire Emblem: Three Houses, was released in July 2019 and went on to sell nearly four million copies worldwide and won the Video Game Awards 2019 awards for Best Strategy game and Player's Voice Award.
Fire Emblem Engage is set to release on January 20th, 2023, and will be available for the Nintendo Switch.
Are you excited to play Fire Emblem Engage? Which game has been your favorite in the series so far? Which character or characters from a previous game do you want to "engage" into battle with you most? Let us know in the comments!
Happy Adventuring!
Subscribe to our newsletter!
Get Tabletop, RPG & Pop Culture news delivered directly to your inbox.