What Makes a Warhammer 40K Fan? – FTN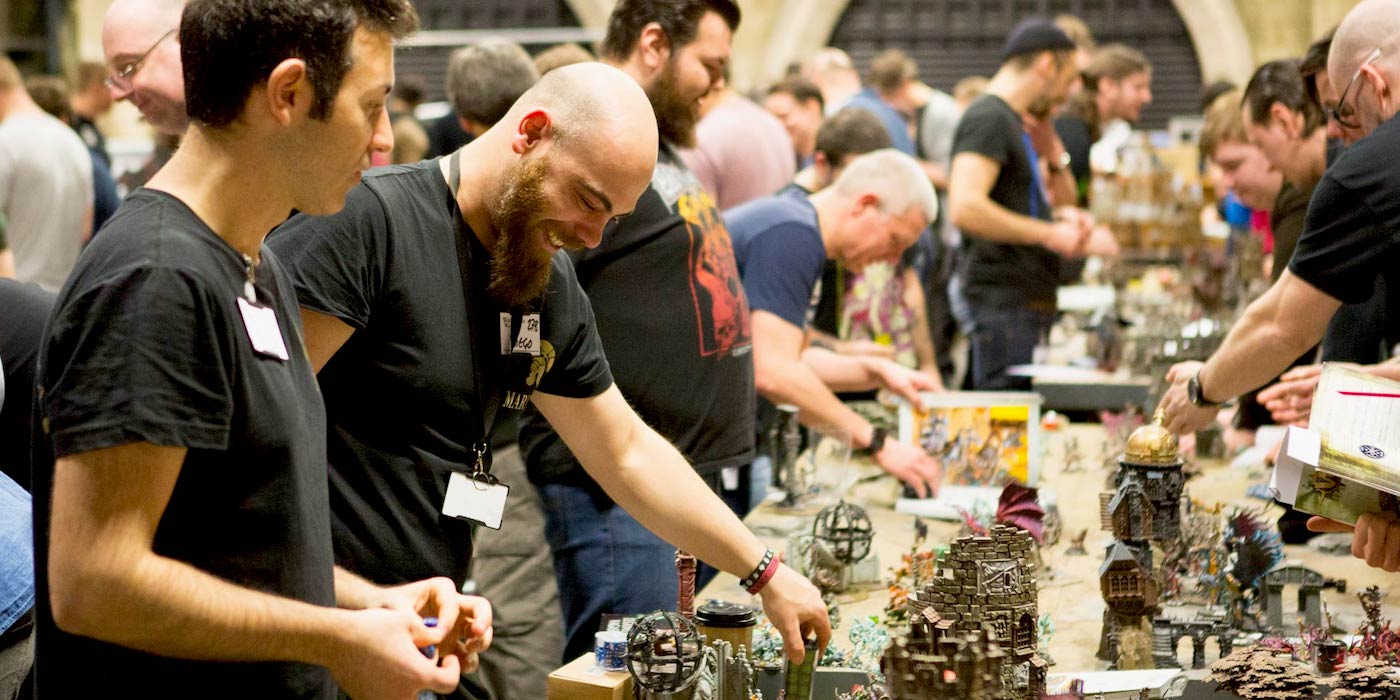 We break Warhammer 40k fandom down to the smallest part and talk about the latest tournament meta.
There has been a lot of chatter on the internet on how some folks don't think the meta is healthy, balanced or diverse enough.  That's really subjective and I don't want to say tournaments, traveling or organized play is for everyone but I can tell you there is a WIDE variety of what people are having success with out there.
Some of you know that Adam and I do a show on the FLGN where we talk about tournament meta and attendance.  Attendance is going up and up and the diversity of the field is on the same trajectory.  The faction make up is all over the map. It's great! Of course this way to enjoy the game isn't right for everyone.  This leads us to the question of – what makes someone a Warhammer fan.
We break it down to the smallest part.  Any and all enjoyment from any bit of Warhammer from any sort of property – comics, games, an old codex, a one off game or whatever, can make you a fan of Warhammer and that's ok!
Listen to the Podcast
FTN mostly focuses on Warhammer 40k. But you will see that in the first few episodes, we take a severe deep dive into nerdom. These have been a blast to record, and I hope they help pass the time for you. Alternatively, you can subscribe via your own iTunes, and it should update our podcast when we post a new one. Don't have iTunes? Use the player below to access the podcast directly, or add our feed to your favorite player.
Please follow us on Twitter and like us on Facebook!