Marvel, DC, Nickelodeon & More: The Coolest Gear for Your Furry Friends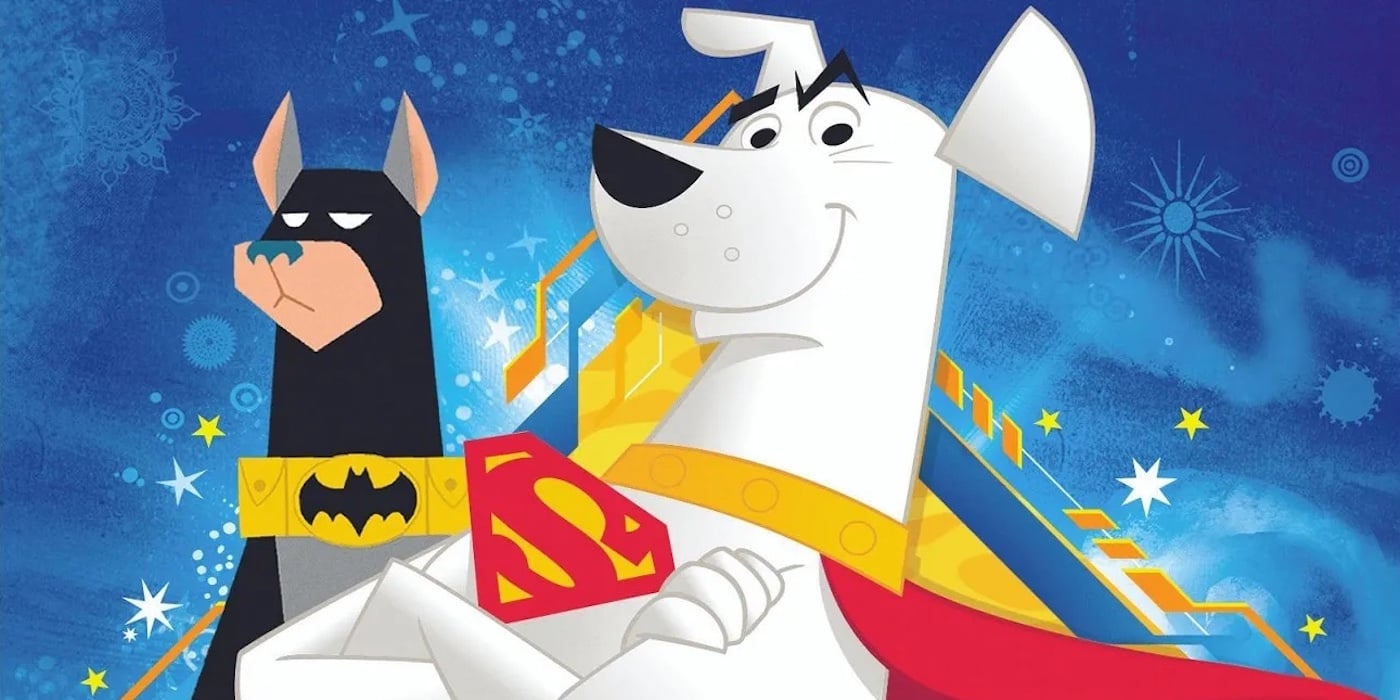 It's virtually impossible to do all this holiday shopping and not buy things for your fur babies. So get them some nerdy gear!
Pets are the best to buy gifts for. Funny little sweaters, new toys, a gravity-defying cat tree – if they love it, you love it. So in a way, it's kind of like getting yourself a gift, too. So if you're feeling like it's time to spruce up your dog or cat's wardrobe or toy chest, many of your favorite fandoms have some adorable goodies for your fur babies.
And the best news of all, even if your delivery doesn't arrive till after Christmas, it's okay! Pets don't even care.
1. Buckle-Down Dog Collars & Leashes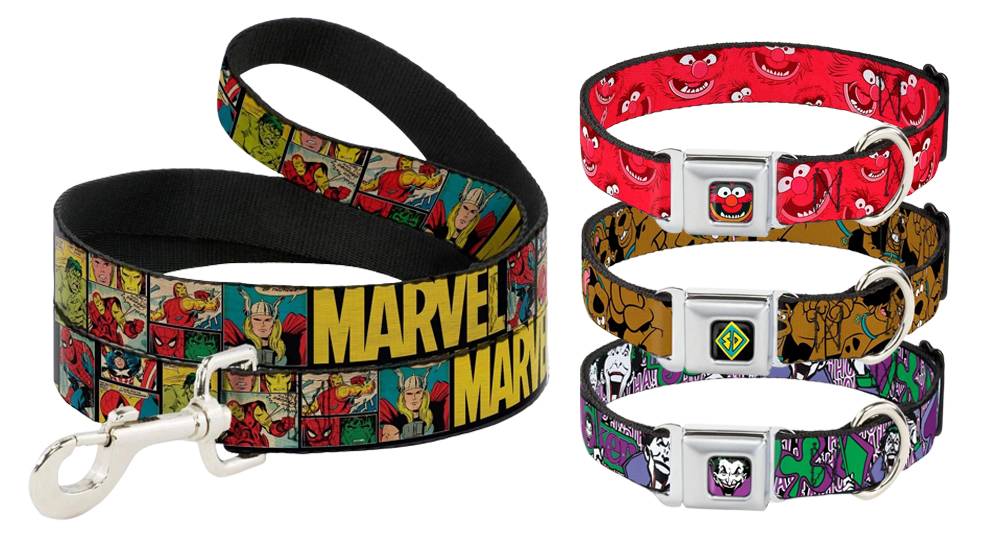 Buckle-Up makes belts and dog collars in the style of vintage seat belts! Cute, huh? They've got a massive library of licensed dog collars and leashes, including styles from Marvel, DC, Scooby Doo, the Muppets, and more! They also sell some branded toys that look pretty cool, although might not be sturdy enough for super-chewers.
---
2. The Marvel Store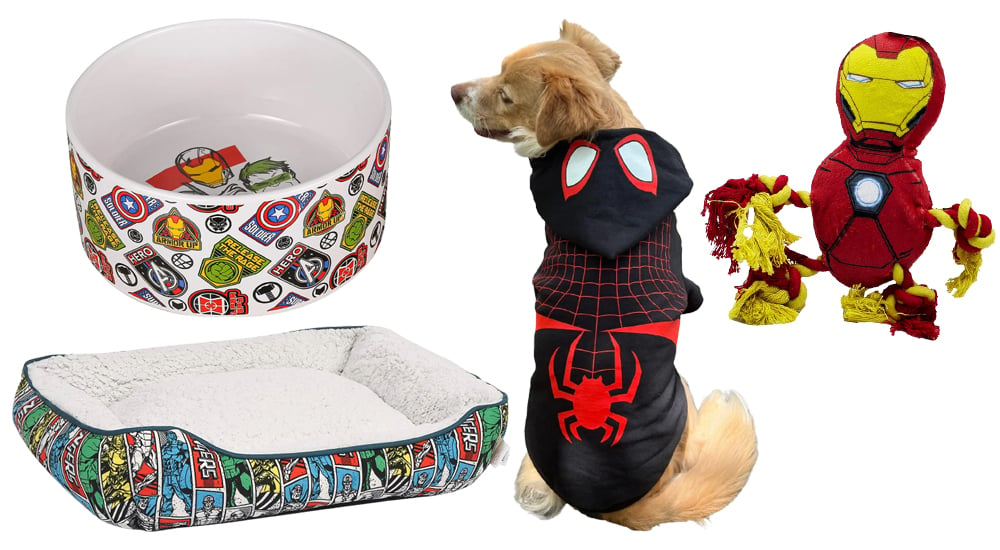 Here's a description of the thing! We love the thing! Isn't it shiny?
T-shirts, harnesses, chew toys, bowls, pull toys, and even some aquarium backgrounds and figures! I mean look at that good spidey-boi up there!
---
3. The DC Pets Store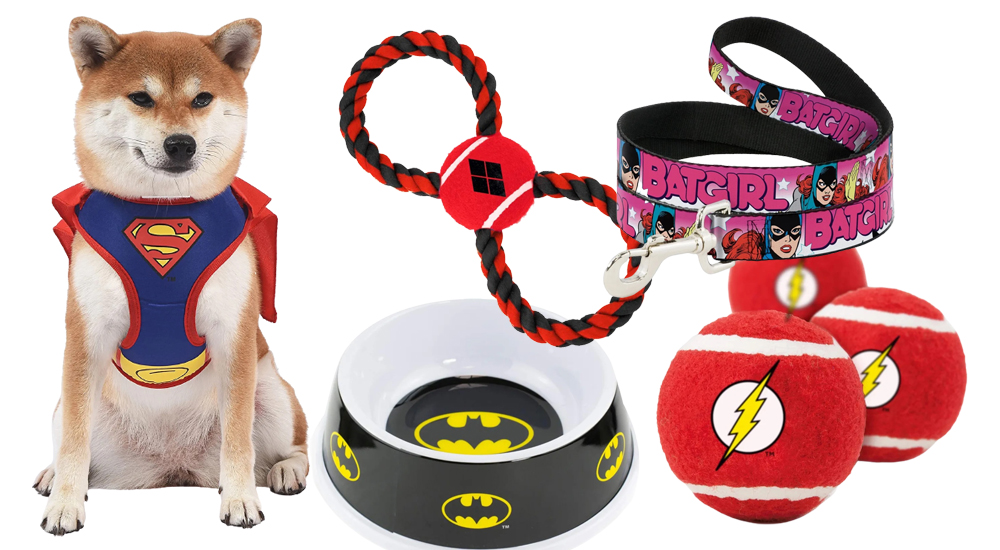 Of course, if you're more of a House DC kinda fan, there's plenty of swag out there for your pooch. Whether your dog is more of a Krypto or an Ace, fast like the Flash or mischievous like Harley Quinn, the DC store has what you need.
---
4. Universal Monster Movie Toys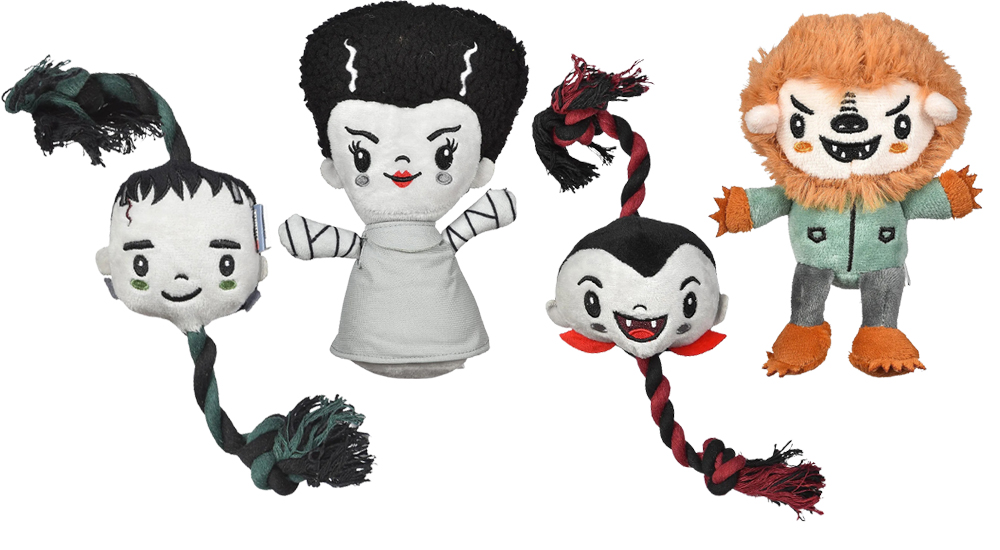 I mean, the Wolfman chewy is a little on the nose, but I'm not upset about it. Grab your pup a soft monster friend or a devious tug toy featuring your favorite classic Universal monster.
---
5. Nickelodeon Pet Store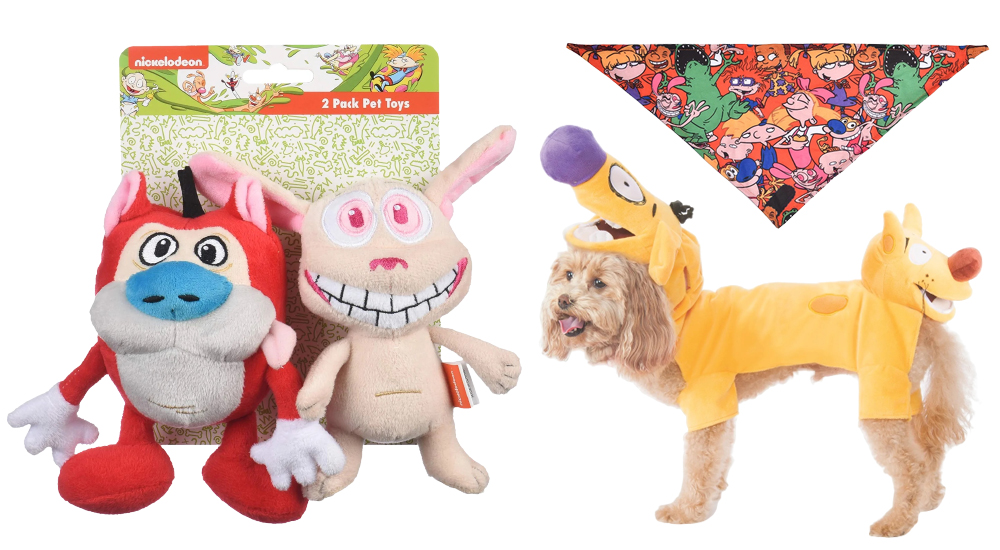 Your dog probably isn't old enough to remember the golden days of Nickelodeon. But it's okay, because you are! And your pet will enjoy the squeaky toys and clothes with some of the channel's most beloved characters, like the Rugrats, Ren & Stimpy, and the monsters from AHH! Real Monsters.
---
6. A D20 Fetch Toy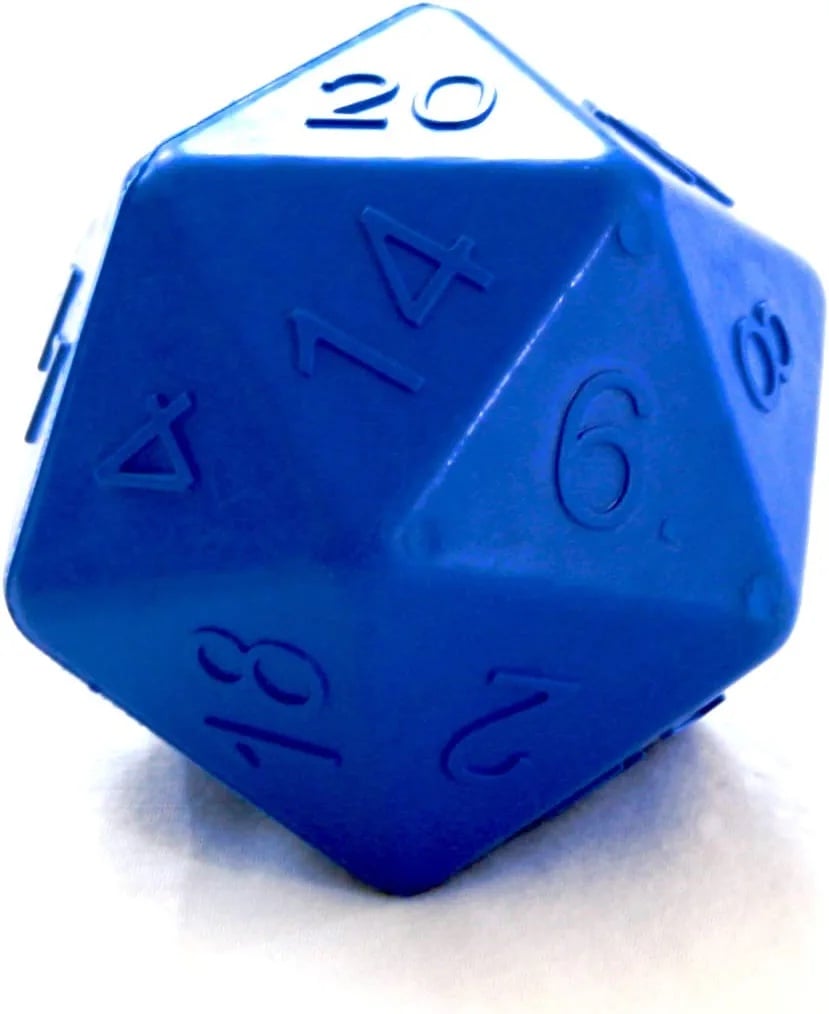 If you love D&D, you probably already have too many dice. But I'll bet your dog has absolutely none! How unfair! Keep your pup entertained while you and the party are deep into your campaign with a D20 fetch toy!
---