This Week's Pop News & Trailers: 'Deadpool 3', 'Vox Machina', 'Barbie', and More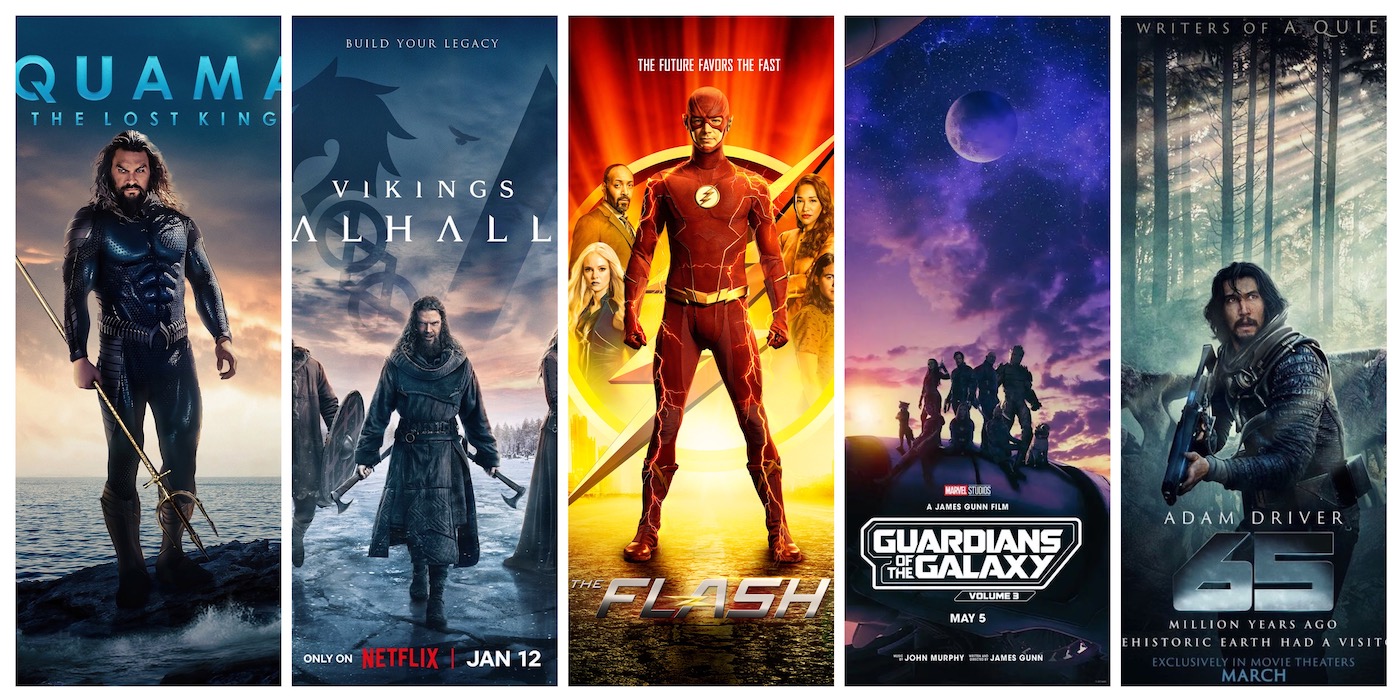 There have been a bunch of pop culture news, announcements, and new movie and TV trailers this week. Let's catch up, shall we?
Pop Culture News
---
New Movie & TV Trailers
Jurassic Punk – Available Now on VOD
"Steve Williams is considered a pioneer in computer animation. This intimate account examines his life story and events surrounding the historical moment when digital dinosaurs walked onto the silver screen in Jurassic Park. Steve and a chorus of expert witnesses recount a dramatic tale of rebellion and revolution at Lucasfilm's Industrial Light & Magic in the early 1990s — a time when creating realistic creatures with a computer was considered impossible."
Vikings: Valhalla S2 – Netflix January 12
"Season 2 finds our heroes shortly after the tragic fall of Kattegat, an event that has shattered their dreams and altered their destinies," reads the synopsis. "Finding themselves suddenly fugitives in Scandinavia, they are forced to test their ambitions and courage in worlds beyond their familiar fjords."
The Legend of Vox Machina S2 – Amazon January 20
"In Season 2, after saving the realm from evil and destruction at the hands of the most terrifying power couple in Exandria, Vox Machina is faced with saving the world once again—this time, from a sinister group of dragons known as the Chroma Conclave."
The Flash Final Season – The CW February 8
"After defeating the Reverse Flash once and for all, the ninth season picks up one week later following their epic battle, and Barry Allen and Iris West-Allen are reconnecting and growing closer than ever before. But when a deadly group of Rogues descend on Central City led by a powerful new threat, The Flash and his team must once again defy impossible odds to save the day. In their greatest battle yet, Barry and Team Flash will be pushed to their limits, in order to save Central City one last time."
Subscribe to our newsletter!
Get Tabletop, RPG & Pop Culture news delivered directly to your inbox.
Spring/Summer 2023 Releases
65 – Theaters March 10
"After a catastrophic crash on an unknown planet, pilot Mills (Adam Driver) quickly discovers he's actually stranded on Earth … 65 million years ago," reads the synopsis. "Now, with only one chance at rescue, Mills and the only other survivor, Koa (Ariana Greenblatt), must make their way across an unknown terrain riddled with dangerous prehistoric creatures in an epic fight to survive."
Barbie – Theaters Summer 2023