'Violent Night' is a Hilarious & Bloody Good Holiday Time – Spoiler-Free Review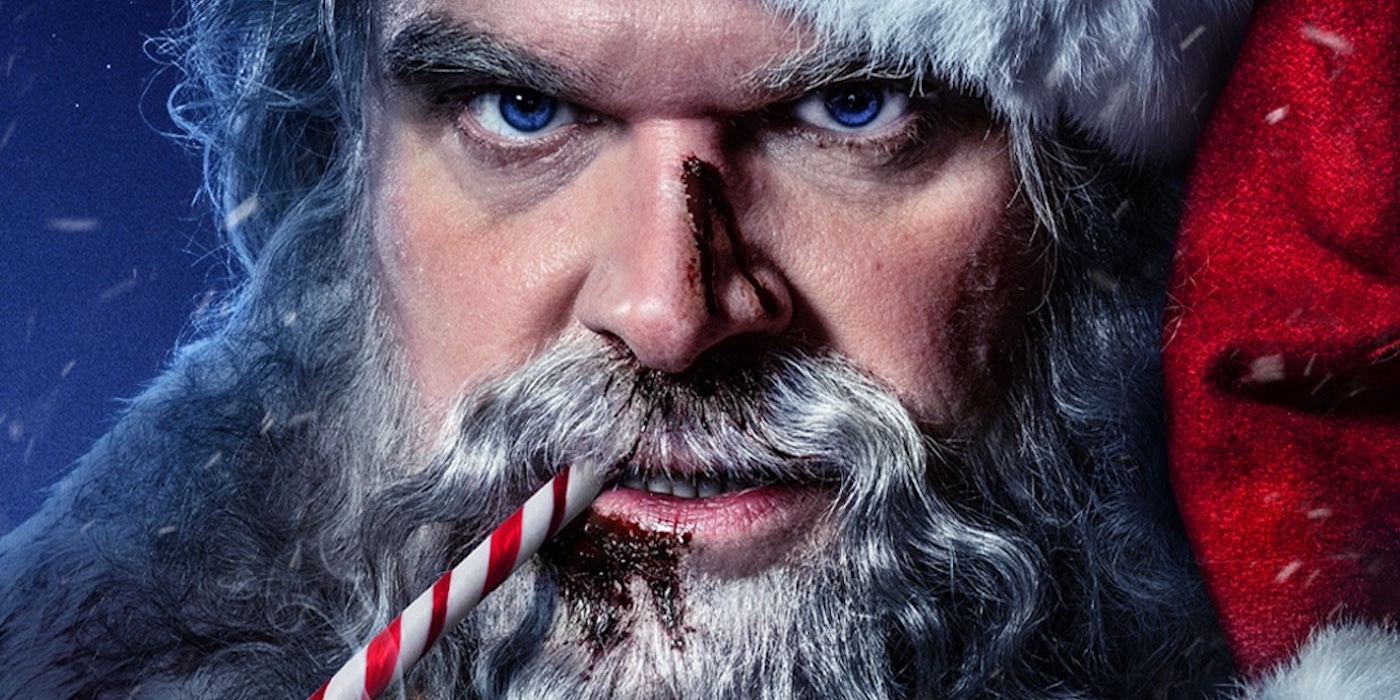 David Harbour suits up as Jolly Ol' St. Nick, but there are a whole lotta bad guys on the naughty list in Violent Night.
Every Christmas, discourse inevitably arises about whether or not violent Christmas movies qualify as holiday classics. Black Christmas, Krampus, Silent Night Deadly Night, and of course, the beloved action movie Die Hard. Can a holiday romp really be so bloody? Well, Violent Night is here to settle the score and prove that blood and gore are an integral part of any holiday movie binge-fest. And if you're on this nice list this year, you should definitely treat yourself to this theatrical experience while you can.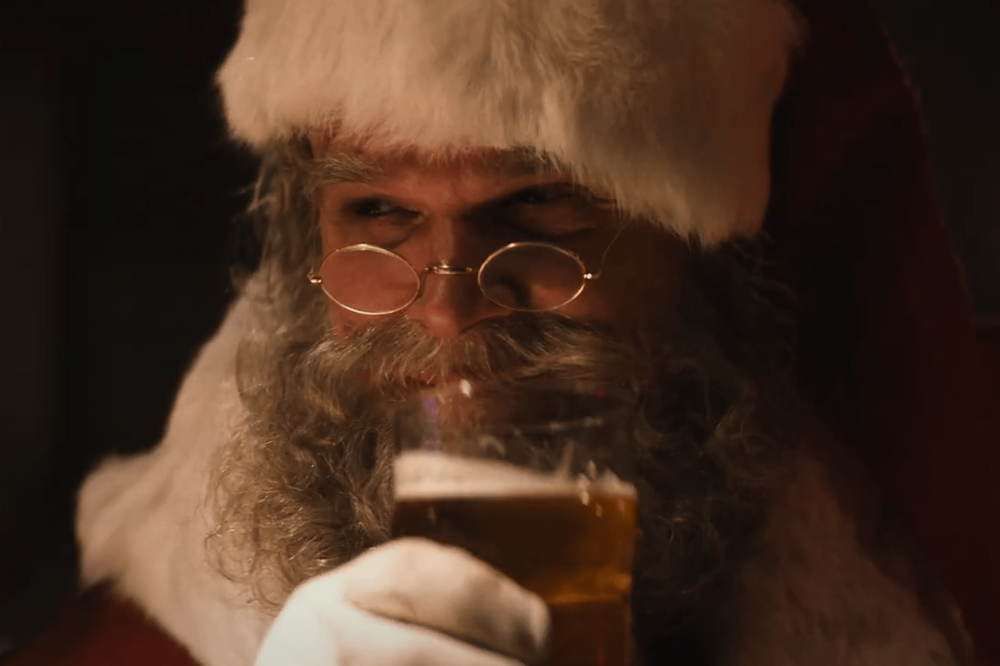 David Harbour's Santa is the Real Deal
When this movie was first announced, I assumed Harbour would be playing the role of jaded mall Santa, but I was wrong. The trailer quickly revealed that this Santa was the bonafide big man – reindeer, sleigh, and all.
But the jaded bit is a fresh take and allows Harbour to play on his ability to snuggle into the disheveled warrior roles that he plays so well. The choice to feature the "real" Santa allows the story to introduce some Christmas magic, but not without a lot of swear words and some absolutely exquisite kills.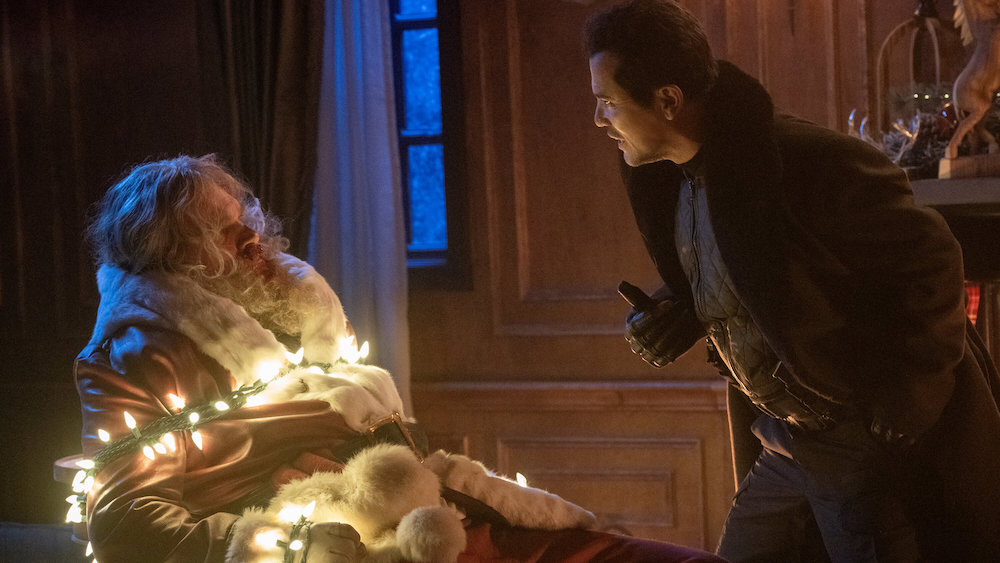 The Plot is Lite, the Action is Heavy
As with most holiday family flicks, there are some minor details that were overlooked that might make this a holiday rewatch a fun yell-at-the-screen movie. Why can't the bad guys hear this little girl talking to Santa on her walkie-talkie? What kind of a psychopath tells a bartender to slit the citrus vertically instead of horizontally?
Fortunately, this doesn't take away from the viewing experience. And speaking of, this is a great movie to watch in a theatrical setting. Between sharing a laugh with your fellow viewers and the "oooh, OUCH!" moments in the spirit of Home Alone, this movie really benefits from the spirit of holiday sharing.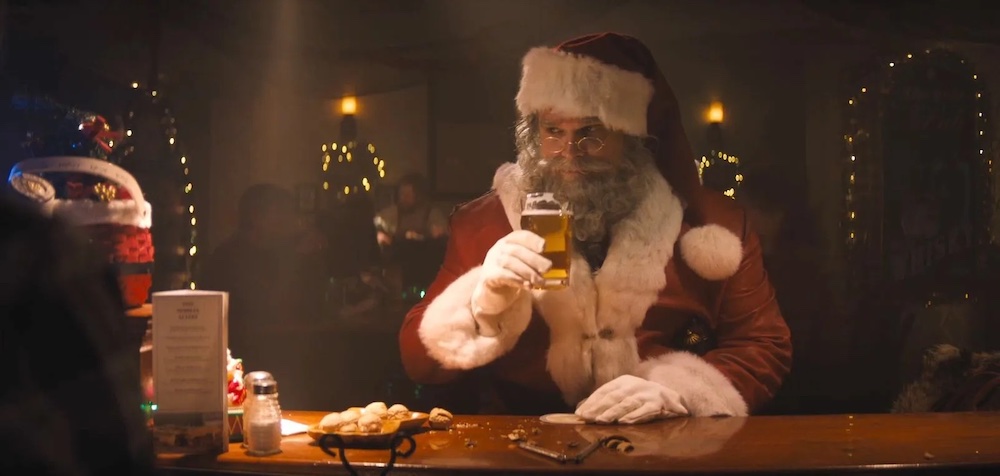 Good for Your Inner Child, But Not for Children
Violent Night is a lot of fun for those who love Christmas pop culture. It features some clever meta moments and manages to incorporate them into a concept that's more original. With notes of Bad Santa, Die Hard, and Home Alone, this is a movie about a family but it's not quite family-friendly. Okay, it might be fine for an older kid who wants to get into special effects.
John Leguizamo's character "Mister Scrooge" is no Hans Gruber, but the actor delivers a satisfying villain anyway. Several of his goons enjoy some character moments (mostly their deaths), but it's the portrayal of the family members being held hostage that will stick with audiences. The little girl's dad, played by Alex Hassell, and the family's matriarch, played by Christmas movie icon Beverly D'Angelo (National Lampoons Christmas Vacation), are wonderful comedy stand-outs.
All in all, this is a great Christmas movie, and this jaded, hammer-wielding Santa is the hero we need this holiday season. If you can see it in the theater, do so – but I intend to make this a part of my annual holly jolly holiday movie list from here on out.
Subscribe to our newsletter!
Get Tabletop, RPG & Pop Culture news delivered directly to your inbox.