'Evil Dead Rise' Red Band Trailer is Drenched in Blood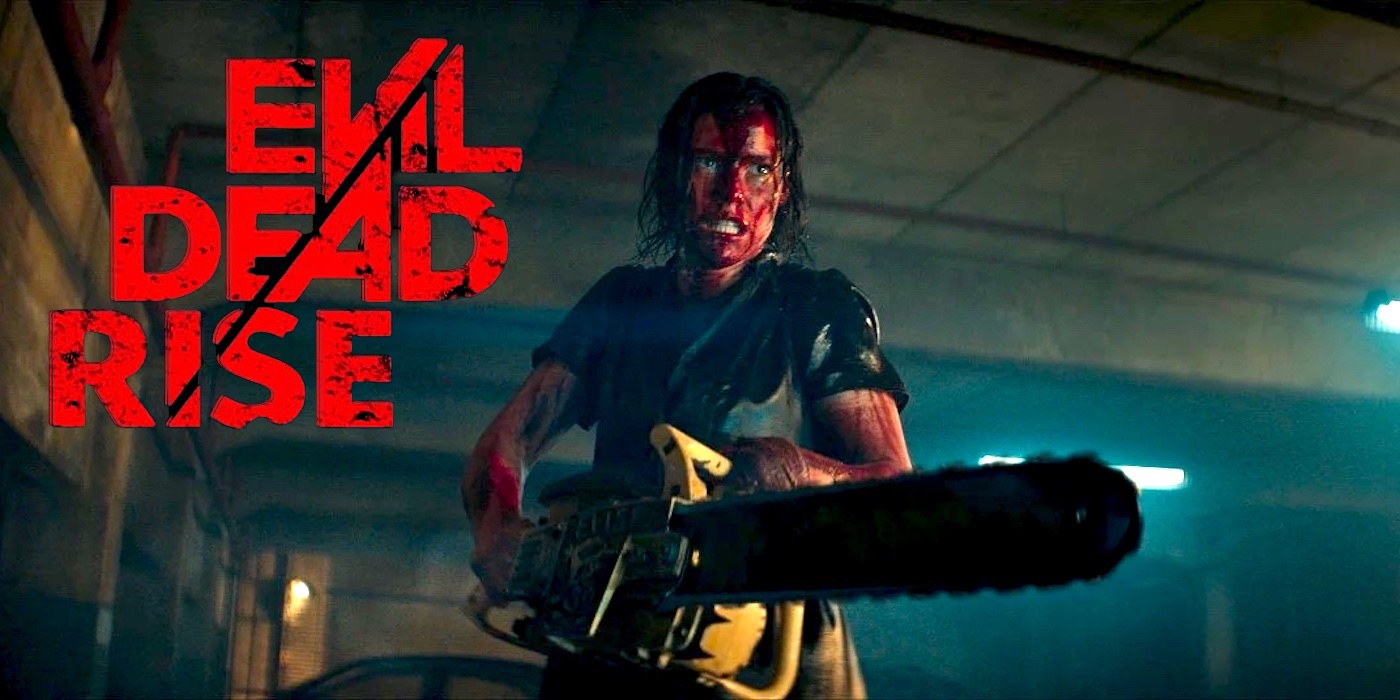 The deadites and their nemesis, the boom stick, return to the big screen this April in the gore-soaked Evil Dead Rise.
Evil Dead Rise leaves the cabin in the woods behind, but not the deadites and carnage. The movie uses the established lore as a jumping-off point and goes somewhere new. It takes place in a run-down apartment building in Los Angeles. The horror begins with an evil book, a record, and some familiar words. A woman and her nieces and nephews are forced to fight off demonic forces they've accidentally called up – starting with the kids' mom.
Lucky us… we get two first trailers.
It certainly looks like an Evil Dead movie, though it's more in line with the 2013 remake than the Bruce Campbell led grooviness. This has the Sam Raimi seal of approval. He hand-picked the movie's director, Lee Cronin, back in 2020.
When Cronin described Evil Dead Rise as a "rocket that's fueled by blood," he meant it. He told Empire they used over 1,700 gallons of fake blood during production, so much that they had to rent an industrial kitchen to make it. The sets regularly looked like crime scenes.
Evil Dead Rise Cast and Details
The movie stars Alyssa Sutherland (Vikings), Lily Sullivan (Barkskins), Gabrielle Echols, Morgan Davies, and Nell Fisher. Lee Cronin (The Hole in the Ground) is directing. Sam Raimi and Bruce Campbell are executive producers.
Two sisters find themselves in a fight for their lives when an ancient book gives birth to bloodthirsty demons that run amok in a Los Angeles apartment building.
Thankfully, someone at Warner Bros. believes in the power of horror movies. Evil Dead Rise survived the cancellations and elevated from HBOMax Original to theatrical release this fall.
Subscribe to our newsletter!
Get Tabletop, RPG & Pop Culture news delivered directly to your inbox.
Evil Dead Rise hits theaters on April 21.