Kickstarter Highlights: Mech STLs, Indie RPG Adventures, and More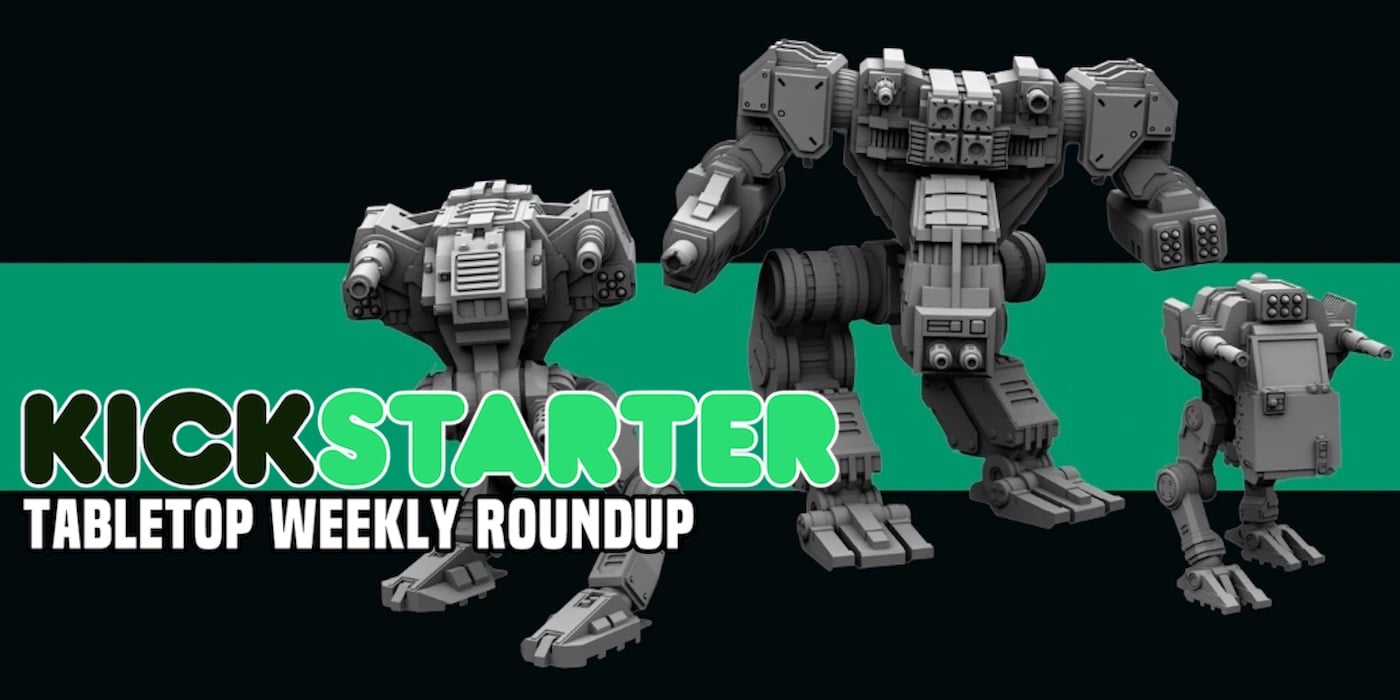 Come check out this week's batch of crowdfunding and Kickstarter highlights – including board games, card games, RPGs, and STLs!

Greenhide Mechs – STL
This week's header image is from this campaign.
We at Greenhide CORP are proud to introduce you to the latest generation of combat Mechs! Admire our three new Mechs, ideal for any mission and conflict, no matter what planet! Our Mechs are inexpensive, effective and easy to use! All mechs are designed for an SLA resin printer and have a tabletop scale of 28-30mm. They are delivered pre-supported.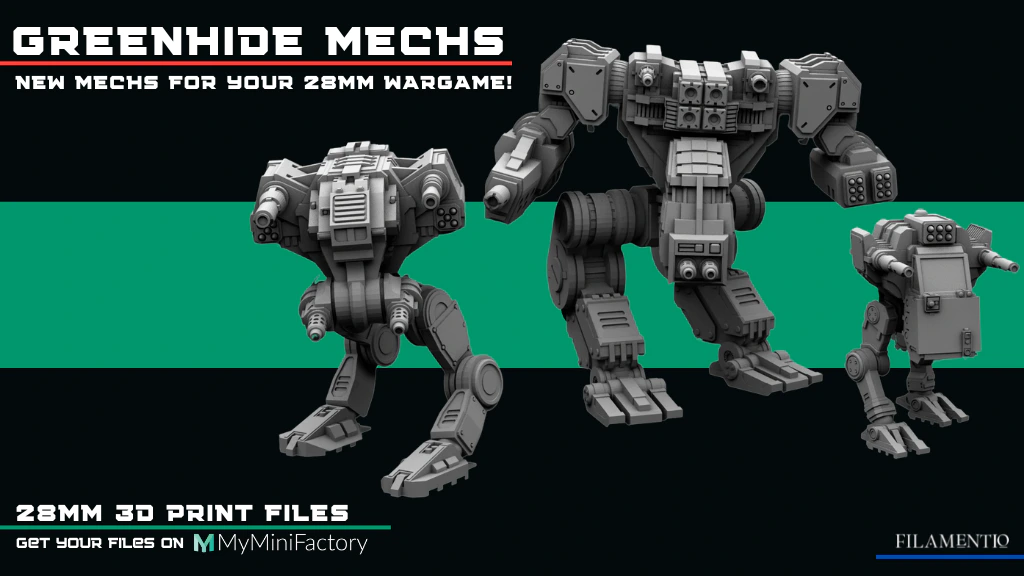 ---
Nirvana on Fire – Mothership RPG
Nirvana on Fire: Expanded Edition is 32 tightly packed pages of Buddhist-tinged, biotech, sci-fi horror for Mothership. If you're into Machiavellian intrigues, murderous AIs, and prayer beads you'll be into this. Inside this book is everything you need for a night of horror among the stars.
True to award-winning Mothership design sensibilities, it's an efficient table-ready document that is as functional as it is attractive. Its control panel layout and clear, concise text is designed to get wardens gaming with minimal prep and little need for distracting page flipping during play. Different starting scenarios add replayability, with options for playing the scenario as a tight one-shot or a mini-campaign of multiple sessions.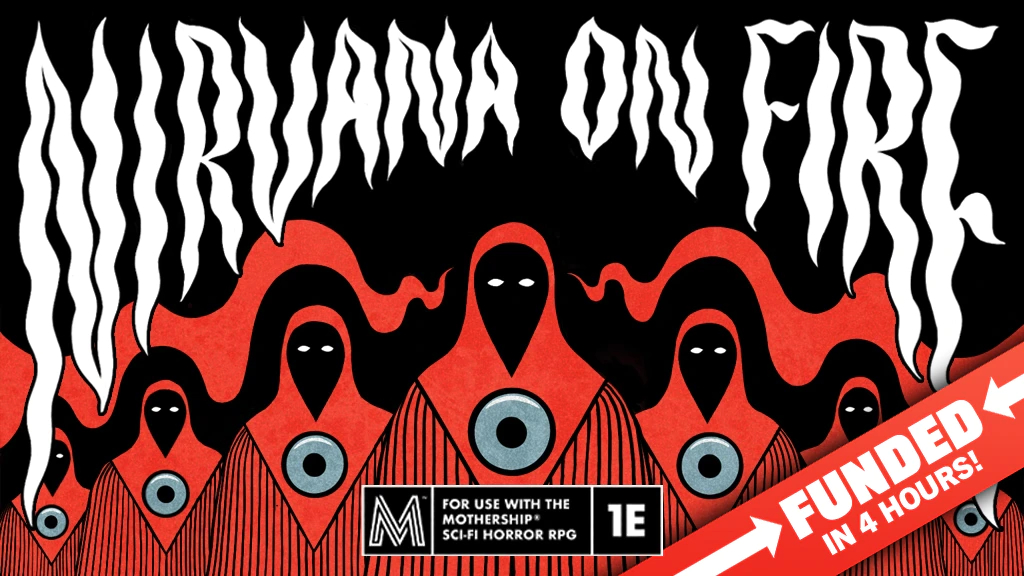 ---
Krakulu's

Tower of Time
– STL
The Tower of Time consists on 6 fully playable floors with one of them being a modular floor that you can use to make the tower as tall as you want! All models are pre-supported, have been test printed, and easy to assemble when printed. They're at 28mm scale, but all models can be scaled easily to fit your needs.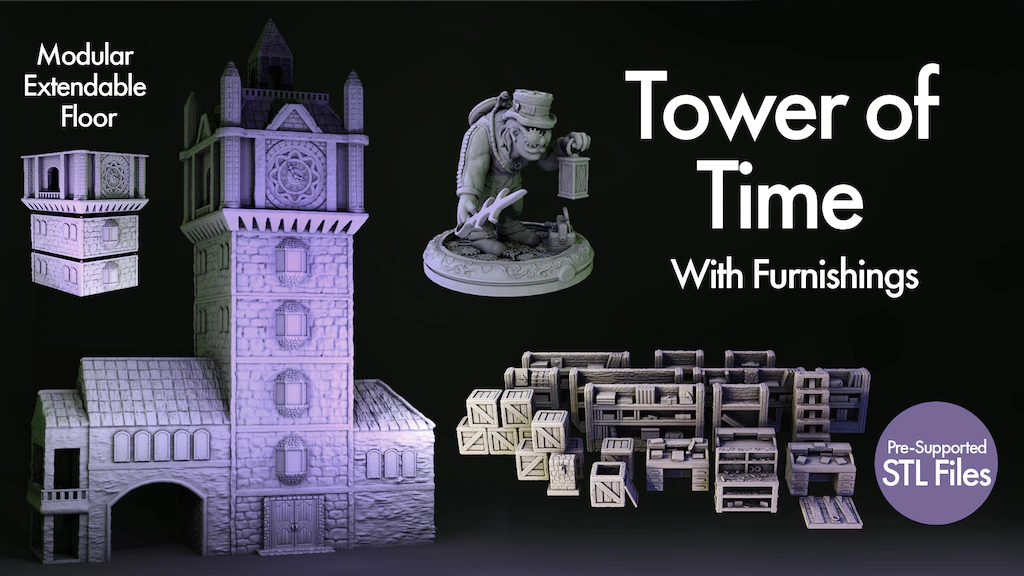 ---
Lichoma: A Meatpunk TTRPG
Lichoma is a political, dystopian RPG defined by ecological collapse, social strife, and body-based economics and technology. Character concepts and abilities are based on their cards but are otherwise freeform and interpretive, not bound hard and fast by classes or mechanics. This creative aspect is complemented by an intuitive, streamlined system. The core rules fit on a single card and include fast procedures for non-combat Challenges and violent Conflicts. Additional, optional rules allow groups to add more depth and nuance to fit their preferred play style.
---
Constallation Vol. 1 – RPG Zine
Constellation, an anthology of zines from 12 independent creators. Constellation is packed with action, horror, and intimate emotional experiences. It includes new adventure settings and games for one, two, or more players. Constellation is available as a digital edition and a physical book, marking the first print run for many of the zines.