Rumored D&D Beyond Changes Hint at Price Hikes, Homebrew Paywalling, & More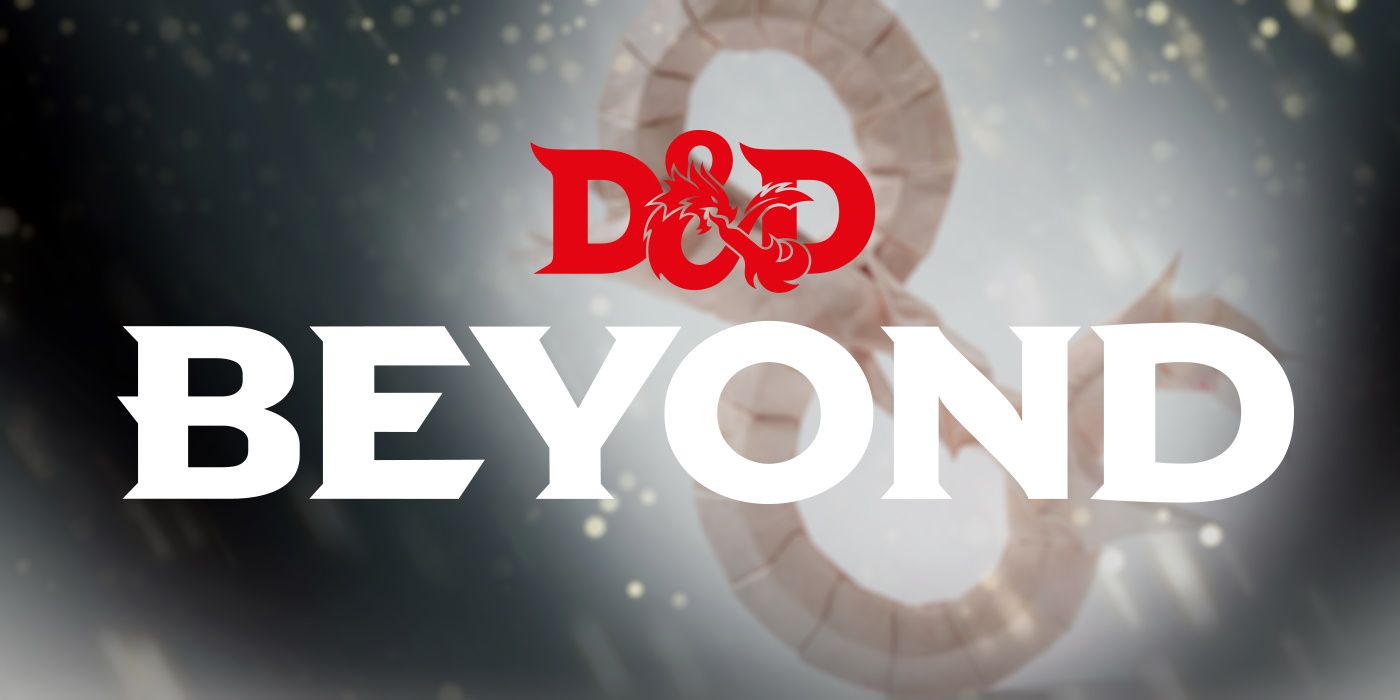 Amid OGL concerns comes a series of rumored changes to D&D Beyond which include price hikes, and gating homebrew content behind a paywall.
As the week begins, more rumors swirl from the WotC front. This time it's a suite of planned changes to D&D Beyond, reportedly from a digital game VP in Wizards of the Coast.
The list of changes includes a new pricing tier structure. A "deauthorized OGL 1.0a". As well as restrictions for homebrewed content. All of which seems to come from a verified but anonymous internal source. Here's what we know so far.
D&D Beyond Rumors Hint at Big Changes
If @Wizards tried to squeeze more money from you with these @DnD_Beyond changes, how would you feel?

– $30/month per player
– Deauthorized OGL 1.0a
– Homebrew banned at Base Tiers
– Stripped down gameplay for AI-DMs

Reportedly #DnDBegone cost WotC 40,000+ subs. Keep it going.

— Hos – Dungeon Scribe #OpenDnD (@DungeonScribe) January 16, 2023
On Twitter, the account DungeonScribe posted a list of D&D Beyond changes, as listed above, along with a follow-up post that claims the information comes from "verified sources to come in the next 24 hours."
Do you have a source for these?

— Cheese! (@Cheese_Ho12) January 16, 2023
Subscribe to our newsletter!
Get Tabletop, RPG & Pop Culture news delivered directly to your inbox.
According to DungeonScribe, these orders come from Hasbro execs who are reportedly ignoring suggestions or input from their own staff. This claim was quickly confirmed and corrected by D&D YouTubers DnD_Shorts and NerdImmersion, both of whom say they've seen the same changes from their own sources:
I can confirm these changes are what @Wizards digital game VP Chris Cao has planned for the future of D&D

The $30pm is for the highest tier, and includes monthly content drops

Their dream is everyone paying $30pm to play

Hos is correct on everything, confirmed by WotC sources https://t.co/nqCYanGIsD

— DnD_Shorts (@DnD_Shorts) January 16, 2023
Though, as DnD_Shorts clarifies, the $30/month subscription fee is only the highest tier of D&D Beyond Subscription. And while it would include, "monthly content drops" as well as the ability to make homebrewed content, if true, that is a substantial increase over the current rate. For comparison's sake the D&D Beyond subscription pricing, at press time is as follows: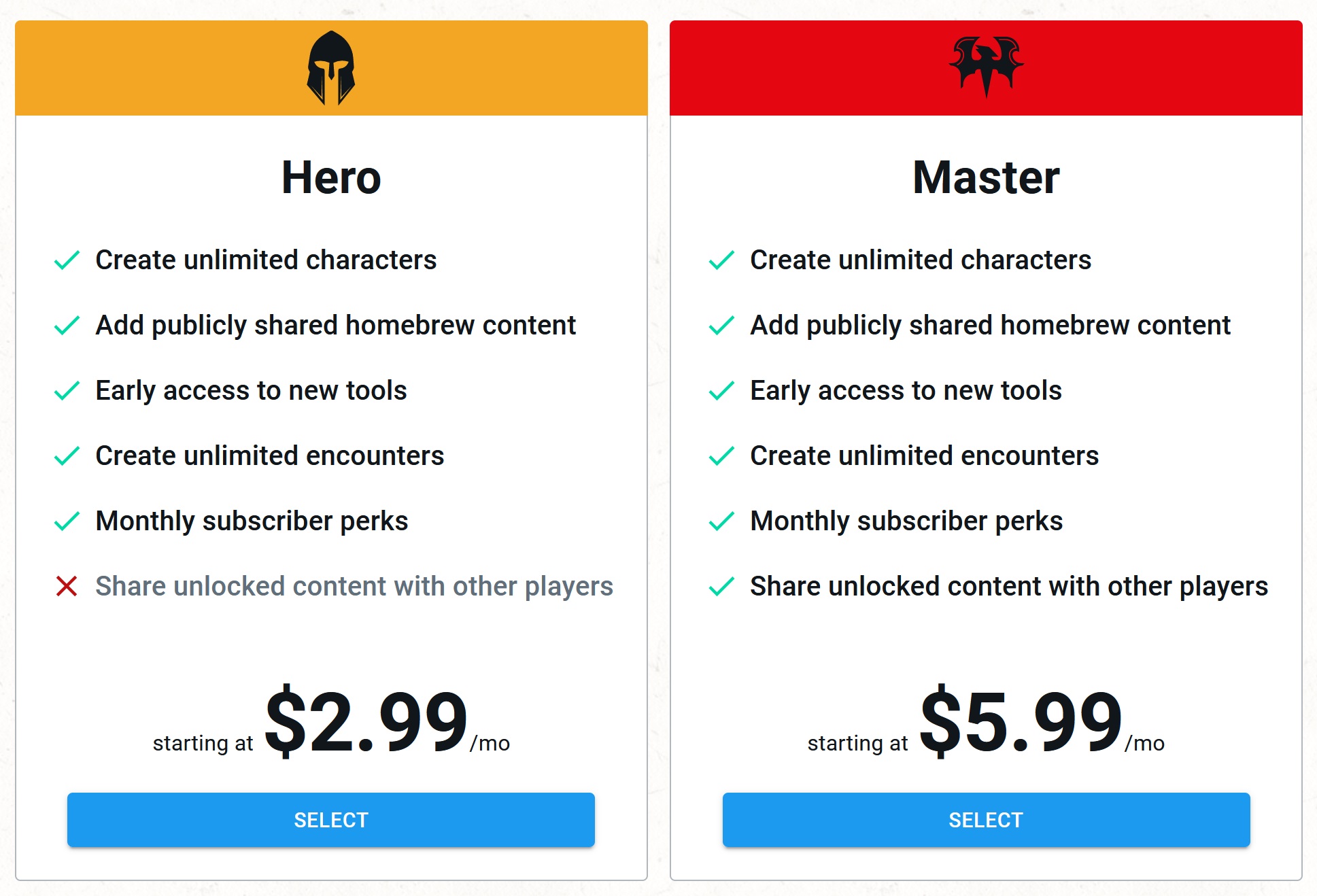 That's five times the current "highest tier" price point.
Just wanted to throw my hat into the ring on this as well. From my sources I've seen the same things and confirm what both these gentlemen are saying https://t.co/qxcUJo2S38

— Nerd Immersion (@nerdimmersion) January 16, 2023
Both DnD_Shorts and NerdImmersion have been staying on top of information coming out of Wizards of the Coast in the run-up to the OGL controversy. Perhaps, as with the OGL, these changes aren't as set in stone as they might be. Especially since over the five days since the big push among the community to cancel D&D Beyond subscriptions has cost Wizards approximately 40,000 subscribers, according to the data.
And per the previous reporting, the D&D Beyond subscription data remains the quickest financial picture that WotC/Hasbro executives are paying attention to. We'll keep this story updated as more info comes to light.
Updated 4:33pm: Many have pointed out the similarities between the points in the post above, and a hoax from last October that purported to reveal similar changes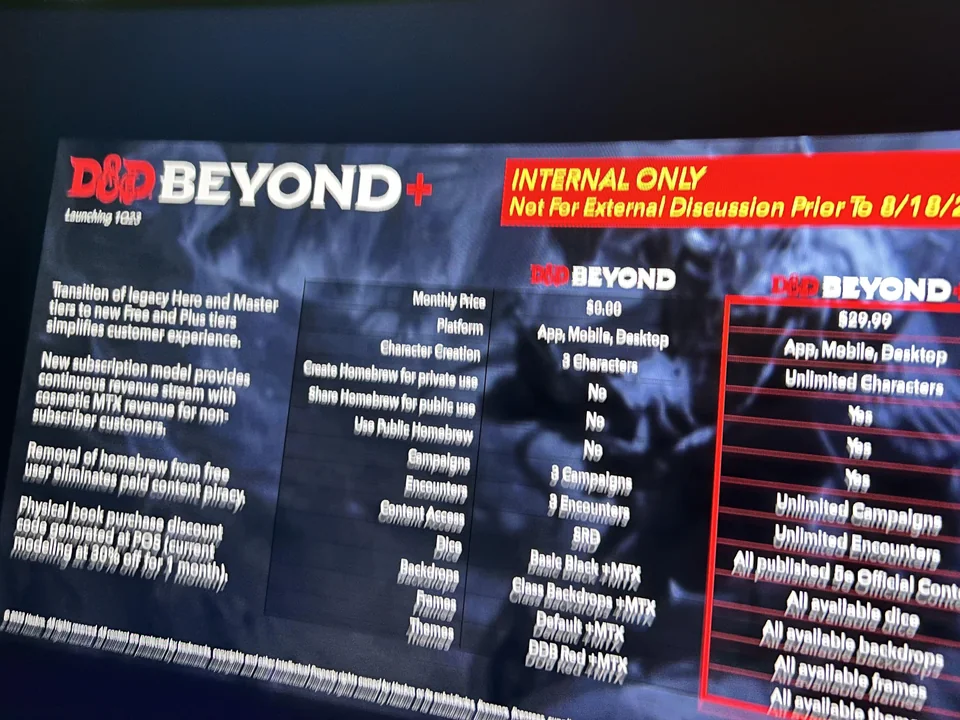 This was confirmed to be fake, but, the creators who have reportedly spoken to inside sources point out that it seems to be eerily accurate nevertheless:
Yeah, that was confirmed fake by the "leaker" but yeah its eerily accurate

— Nerd Immersion (@nerdimmersion) January 16, 2023
We'll continue to monitor this story closely and update as needed.
Update: 1/18/23 – 7:10pm CST – D&D Beyond has posted to their Twitter account, stating that the rumors are indeed false.
Rumors of a $30 subscription fee are false.

— D&D Beyond (@DnDBeyond) January 19, 2023
No one at Wizards is working on AI DMs. We love our human DMs too much. If you're looking for a DM, we suggest heading to our Discord where DMs and parties are looking for players: https://t.co/9tDImsj1W3

— D&D Beyond (@DnDBeyond) January 19, 2023
Homebrewing is core to D&D Beyond. It's not going away, and we're not going to charge you for it. Your homebrew is, and always will be, yours. We've always been excited to see your creations both on and off D&D Beyond!

— D&D Beyond (@DnDBeyond) January 19, 2023
So be sure and check back for more updates