'Marvel's Avengers' to Disassemble in September 2023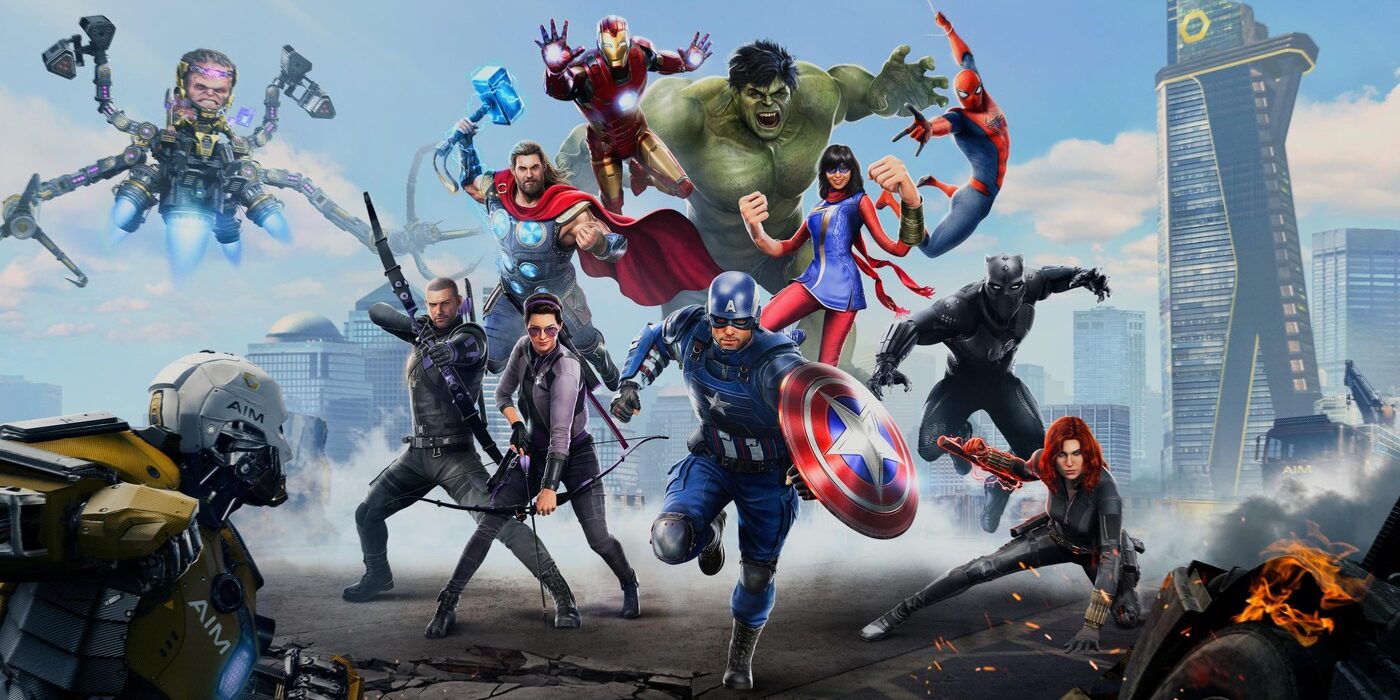 Marvel's Avengers' small but dedicated fanbase got some sad news as the rocky live-service game finally reaches the inevitable.
Marvel's Avengers gameplay begins with the Avengers holding an event to celebrate a new West Coast Avengers headquarters. Unfortunately, a helicarrier malfunctions, which leaves Captain America (presumed) dead. People are infected by a mysterious mist seeping out of the helicarrier, and the Avengers have to disband after public opinion turns on them. Years later, in the absence of the Avengers, A.I.M. has taken over. It turns out that the element is what created Inhumans like Kamala Khan, who now need the help of the Avengers to thwart MODOK's evil plans. It's a live-service multiplayer game that came out in fall of 2020.
The game has been running since its premiere with little success – even with the Marvel name. Square Enix deemed the game a failure despite its small but devoted fanbase. Fans who loved the game pointed to its great gameplay, solid story, and lovable characters – and they were willing to patiently wait for more game content. Unfortunately, their wait for Earth's mightiest heroes will be indefinite.
"Part of the Journey is the End."
Miller Ross reports for eXputer that the Marvel's Avengers team will cease development on the game after the departure of Lead Developer Brian Waggoner. It looks like he won't be replaced. The report went on to explain that the team would all be re-assigned to work on an upcoming Tomb Raider game instead. According to Miller, the game's last updates will involve giving all the characters a more uniform travel speed. Characters like Captain America and Hulk were slower compared to other characters, and will have some additional bug fixes. This would mean all the promised content like "Patrol Mode", "Join in Progress", an Ultron story, and characters that were in active development (like She-Hulk, War Machine, and Captain Marvel) will no longer be released.
Miller originally theorized this would all be announced by the team sometime this week. But the news breaking forced Crystal Dynamics to come clean the very same day. The company announced that the game would indeed no longer be getting any new content or features after March 31st and would lose all support entirely after September 30th. That includes being able to buy the game on Steam, the PS store, and the Xbox store.
Given the circumstances, the company decided to give everyone who supports the game as much free stuff as it can to make up for the game ending. Starting March 31st, all the game's Marketplace, Challenge Card, and Shipment cosmetic content will be available to all players for free. This means every costume, emote, takedown, and nameplate will be available without having to spend a single cent on credits.
Credits will no longer be able for purchase, and the game will give everyone who still has credits a set of in-game items based on their account balance. Spider-Man would also remain tied to PS4 and PS5 users, but Xbox and PC won't be getting anything exclusive. Crystal Dynamics also went on to explain that the game will still be playable, including the multiplayer, after the deadline in September. According to the statement –
"The changes we are making to how the game functions will ensure as long a life as possible. However, after September 30, 2023 we can't guarantee that we will be able to address issues that occur due to unforeseen circumstances."
Thus starting the endgame on a very, very troubled game.
Despite all of the issues plaguing this game, I still played the game a ton. And I always had fun every time I played with friends. It was a running gag among my friends that I was still playing Marvel's Avengers with the player count fluctuating all the time. The community eventually became a very tight-knit group with some big supporters like Greg Miller of Kinda Funny still championing it till the very end. 
Despite it all, I wouldn't change my support of the game even now. Every bit of content is released and it is now as complete as it is ever going to be. You won't even have to buy any of the costumes after March and the multiplayer will still work from then on. So if you were still on the fence about trying it out, there's no better time than now. I'll miss you, Marvel's Avengers, and hope the next time the Avengers get a game, it will live up to the original hype this game got.
Subscribe to our newsletter!
Get Tabletop, RPG & Pop Culture news delivered directly to your inbox.
Let us know what you think about Marvel's Avengers and who you would like to see tackle an Avengers game.
Avengers ASSEMBLE! – Captain America