MTG: Phyrexia All Will Be One Trailer Reveals Why Elesh Norn Is Your Mommy Now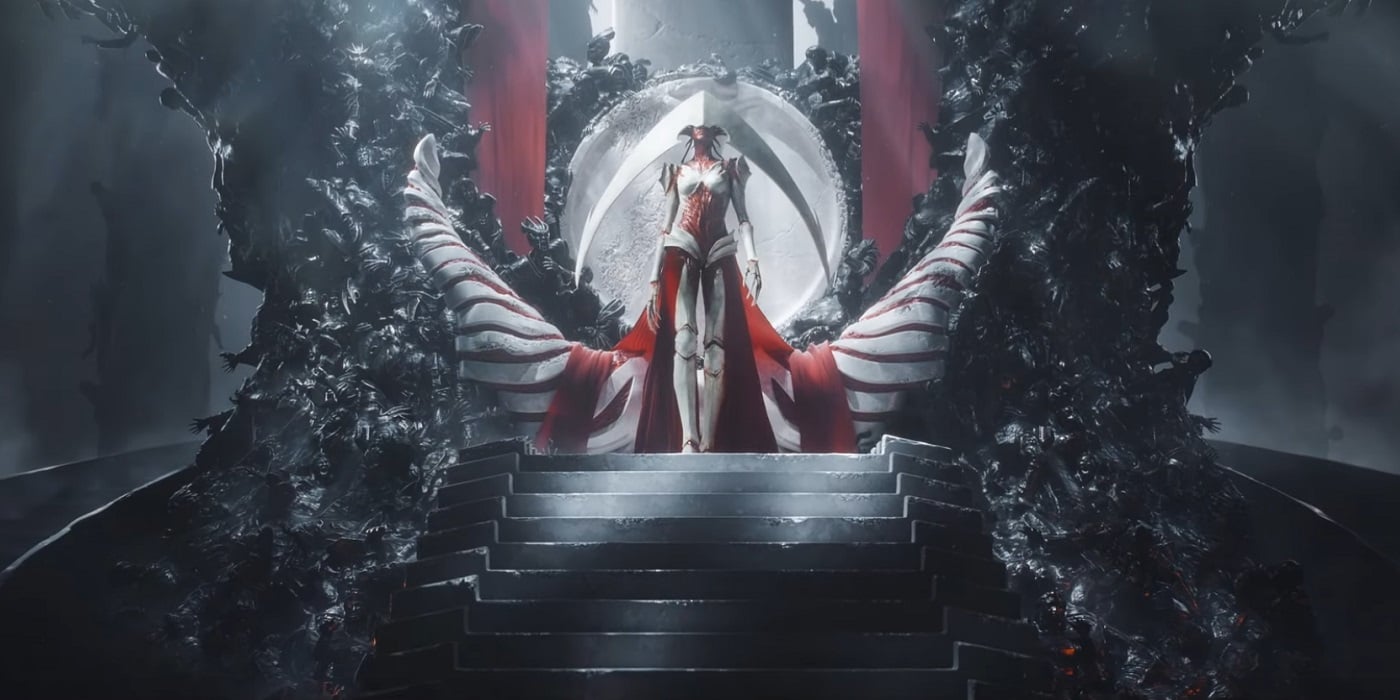 Move over Lady Dimitrescu, there's a new monster mommy in town. Check out the Phyrexia All Will Be One Trailer too I guess.
Good news sickos, the Phyrexia All Will Be One trailer is here to remind everyone that big scary ladies who are supposed to be terrifying but who actually make you go "oh no, please, don't catch me whatever you do, don't" while you have feelings, is the new trend of the 2020s.
What a difference a hundred years can make. To go from flappers to monster mommies, and yet, here we are. Between Resident Evil Village's Lady Dimitrescu and now Phyrexia All Will Be One's cinematic trailer, the future is safe. Well. Not safe. But what a way to go.
Phyrexia All Will Be One Trailer
The Phyrexians are here…and they are winning. Elesh Norn and her legion of biomechanical zealots have come to cleanse all realms of their impurity.
Will you take the fight to Magic's greatest villains or surrender to perfection? Behold the penultimate chapter of the yearlong Phyrexian arc, where the multiverse is at stake and heroes will fall.
Elesh Norn leads off with a heck of a quote: "Pain is the sign of your imperfection." And as the trailer unfolds, the fate of several Planeswalkers is revealed. Compleation, which we've seen coming for quite a while now.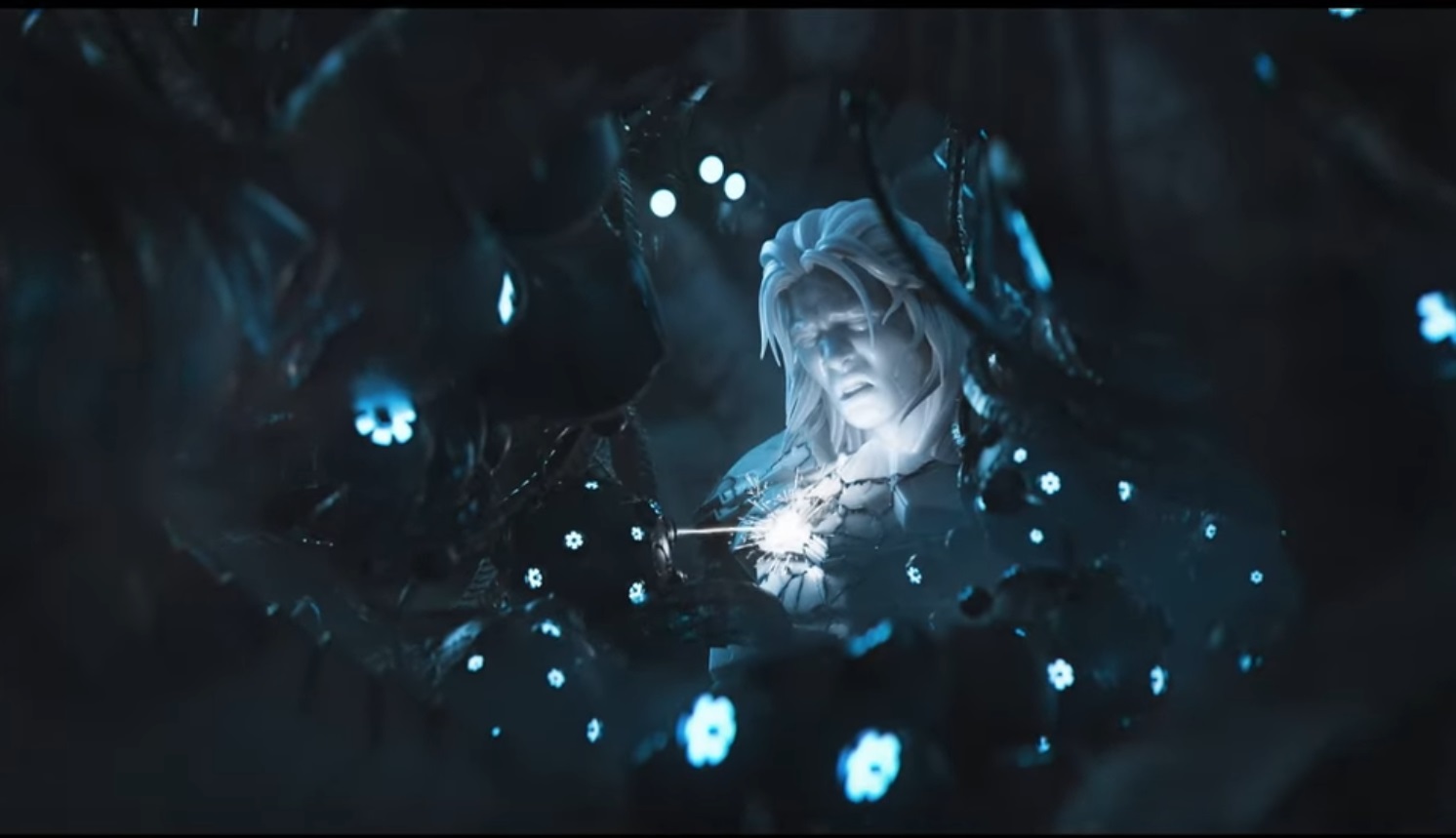 Phyrexia's oil has spread through the multiverse with zeal. And now it's dominating the next set.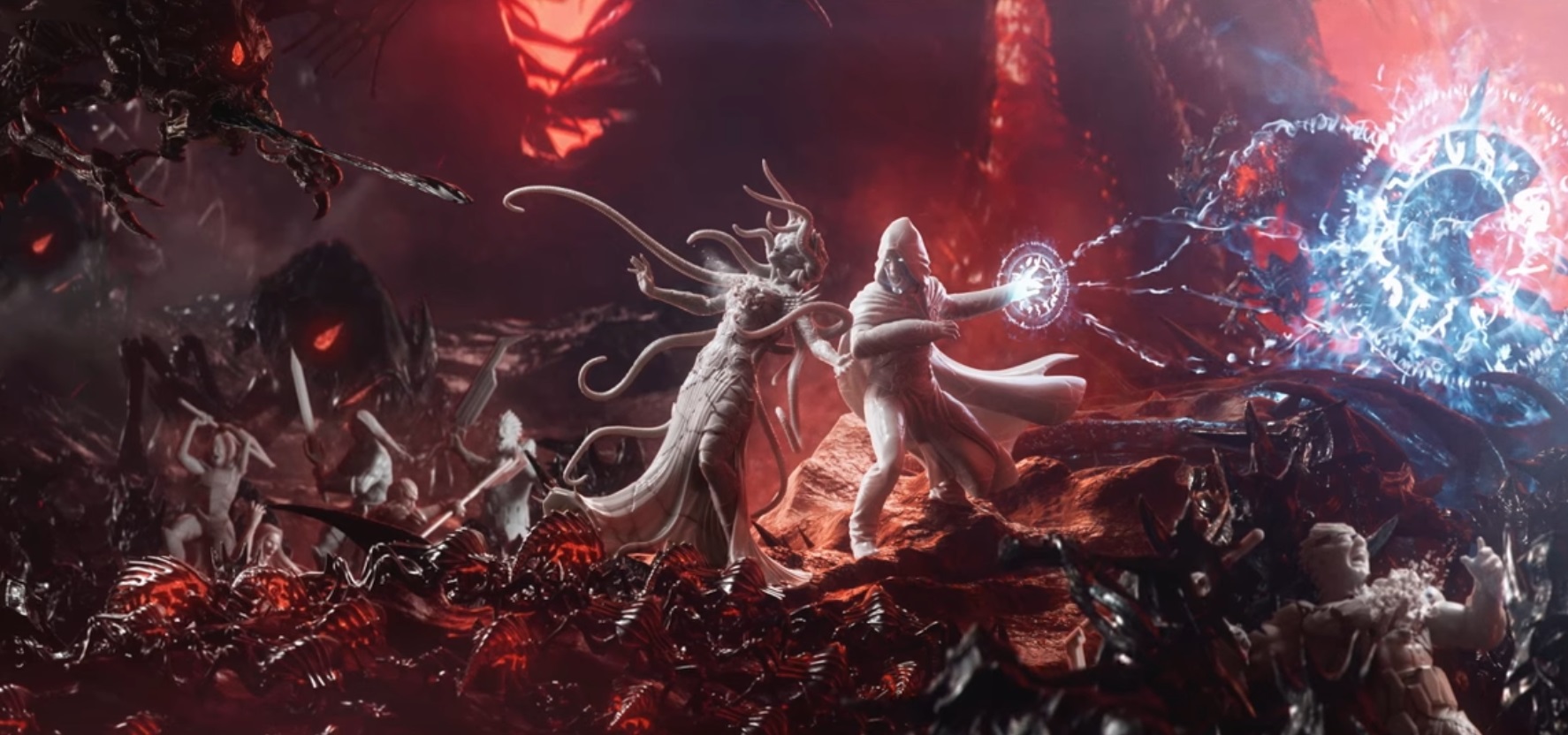 This new set is one of Magic's biggest stories yet. And while things are unfolding, it doesn't look great for the ol' multiverse right now. It's not necessarily a question of will anyone beat the Phyrexians, but rather, how much is it going to cost them to win.
Subscribe to our newsletter!
Get Tabletop, RPG & Pop Culture news delivered directly to your inbox.
Planeswalkers losing their selves to become Phyrexians instead. Horrors everywhere. All led by Elesh Norn herself.
Phyreixa All Will Be One releases February 10th