'Resident Evil 4' Remake Will Have No Cut Content, Only New Content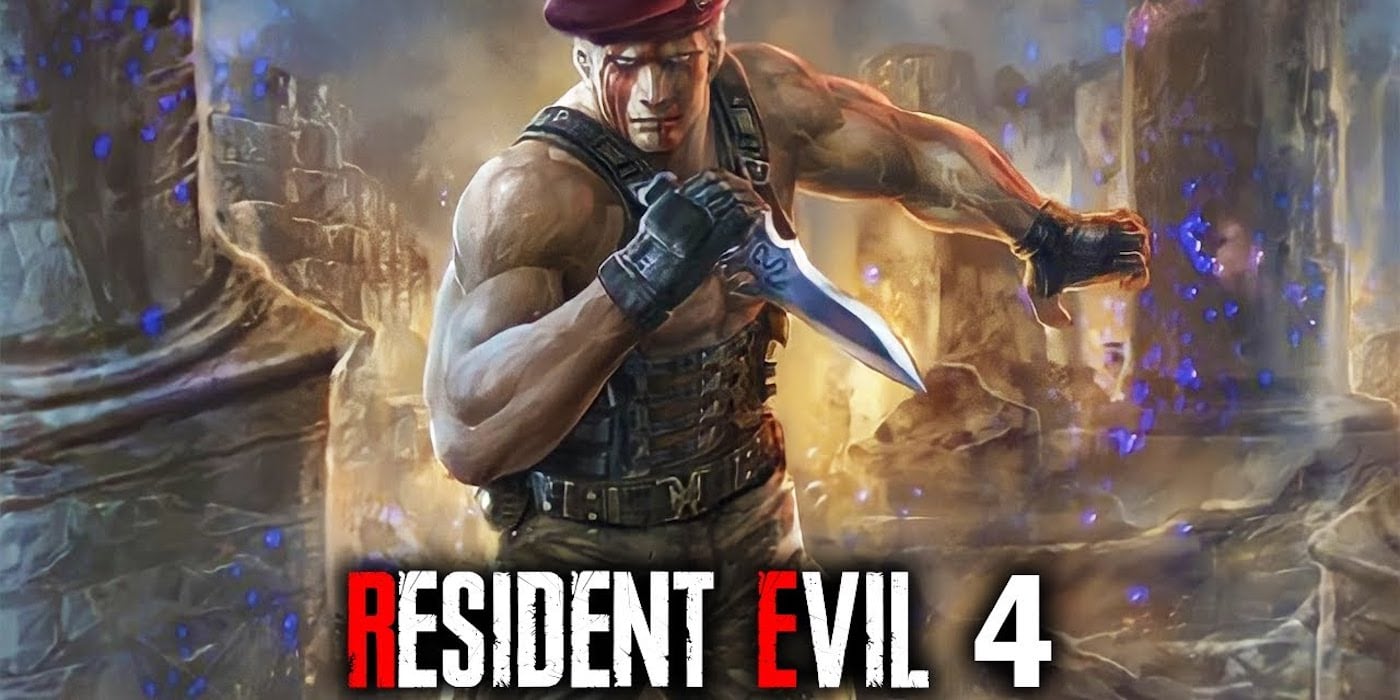 Resident Evil 3s remake was notorious for cutting content. Now the Resident Evil 4 remake will avoid the same mistakes.
Resident Evil 4 is one of the most beloved video games Capcom ever made. It revitalized interest in Resident Evil and was a big win for Capcom. The first attempt at making it accidentally turned into Devil May Cry, so it was a multilayered win.
The game was eventually rereleased on Wii, PS3, Xbox 360, then remastered on PS4 even recently released on VR (it's amazing.) When the Resident Evil 4 remake was announced, many wondered if it was worth it. After all, the Resident Evil 3 remake was only 6 hours long after a lot of content was cut from the original PS1 game. Luckily for gamers, the new remake is shaping up to be even better than the original.
No Cut Content, Only Additions
Twitter user @AestheticGamer1 found that Resident Evil 4 (2023) producer Yoshiaki Hirabayashi had recently interviewed with Edge Magazine about the game. He shared that the game was still a reimagining like the RE2 and RE3 remakes, but it will not be cutting any of the areas.
This includes the Island area which was arguably the least-liked part of the game. He went on to mention the team split into three groups to work on the Village, Castle, and Island independently of each other at first. Then after each team was finished, they came back together and went over each team's work for revisions and pacing. They also stated that the Island section would have a lot more to it than the original, but didn't go into any specifics.
Hirabayashi went on to explain their process for the development stating:
"Our approach was more granular. Rather than saying, 'Oh, this is a bit that we struggled to make in the original due to technological limitations that we can now perfect,' we took a hundred individual, small elements that make up the original gameplay experience, and remade and polished those building blocks."
This seems like they only want to focus on making the experience better rather than fully reimagining the way it plays.
Resident Evil 4 (2023) – What We Know So Far
The Resident Evil 4 remake is a reimagining of the original story where Leon S. Kennedy is tasked with saving the President of the United States's daughter Ashley. She's been kidnapped on her way back to college by a Spanish cult called Los Iluminados and taken to Spain.
Currently, we don't know a ton about any changes to the story outside of nothing being cut from the main story. We also know that certain events will play out differently than they did in the original game. Hirabayashi told PC Gamer that–
"When we started production on RE4 we looked into what people thought was good [in the RE2 and RE3 remakes] and what could've been done better."

Subscribe to our newsletter!

Get Tabletop, RPG & Pop Culture news delivered directly to your inbox.
One example he gave was that the game will be about as long as the original Resident Evil 4. That game takes about 15-19 hours to finish. It makes sense to emphasize this after Resident Evil 3's length was a big issue when released.
The official Capcom Resident Evil 4 site also promises–
"…the controls have been refined to a modern standard that enhances the intensity of the gameplay."
The game also sports some very impressive new character models for each and every character. The models look much more real than they ever had in the past, with an even more sinister-looking area and immersive lighting to match. Has the game run into any problems since being announced? According to Twisted Voxel, Capcom told Famitsu that the game is in its last development phase.
He also said that it has already been rated by the ESRB as M for Mature, which means it's looking to be released without any delays. Fans of the game also will have choices between the standard release, a Deluxe Edition with extra content (like different costumes, bonus guns, and the original soundtrack), and the Collector's Edition which will have everything in the other releases. That will also come with a Leon figure, artbook, steelbook, digital soundtrack, map, and a special collector's box.
Resident Evil 4 (2023) is set to release on March 24th, 2023 for PS4, PS5, Xbox Series X/S, and PC and can be pre-ordered now.
Let us know if you are looking forward to the Resident Evil 4 remake and what other Resident Evil games you feel like Capcom should remake in the comments!
RESIDENT…..Eeeevvvilllll. – RE Announcer